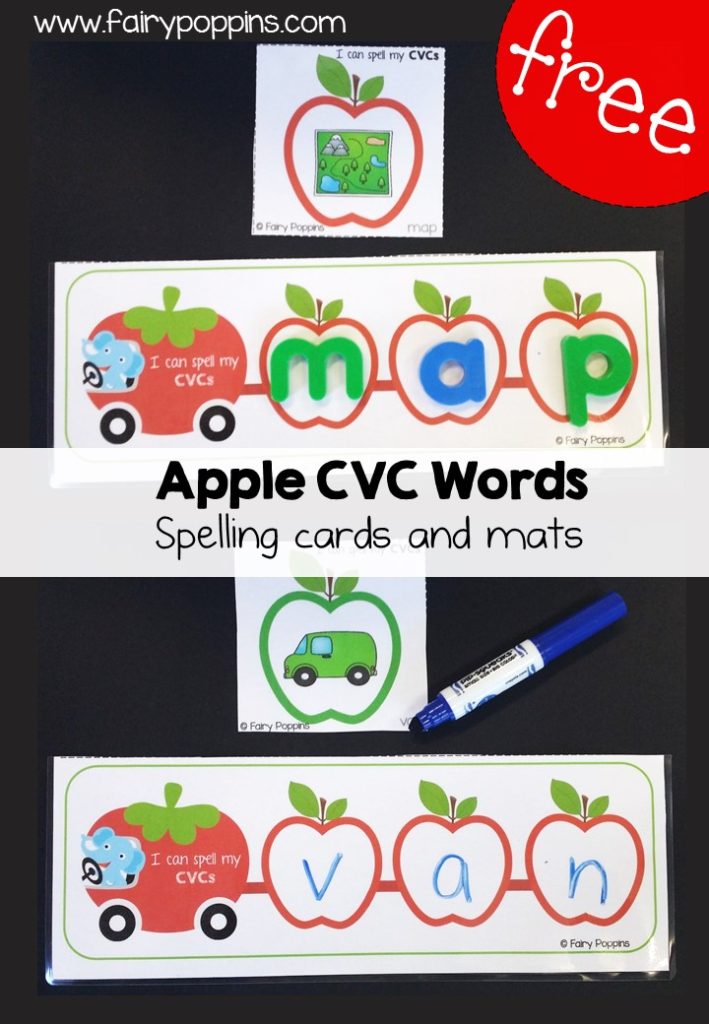 Kids will love spelling CVC words with these cute apple cards and spelling mats! They can be used with magnetic letters or erasable markers.

This activity helps kids to learn how to spell CVC (consonant, vowel, consonant) words.
Preparation: Print, laminate and cut the cards.
To Play: Give each child an apple spelling mat and an erasable marker. Call out one word at a time and ask the kids to sound it out. Then they need to write each sound they hear in the three apples. Another activity you can do, is lay out the apple CVC cards beside a basket of magnetic letters. Then the kids need to choose one card at a time and spell the word on their apple mat using magnetic letters.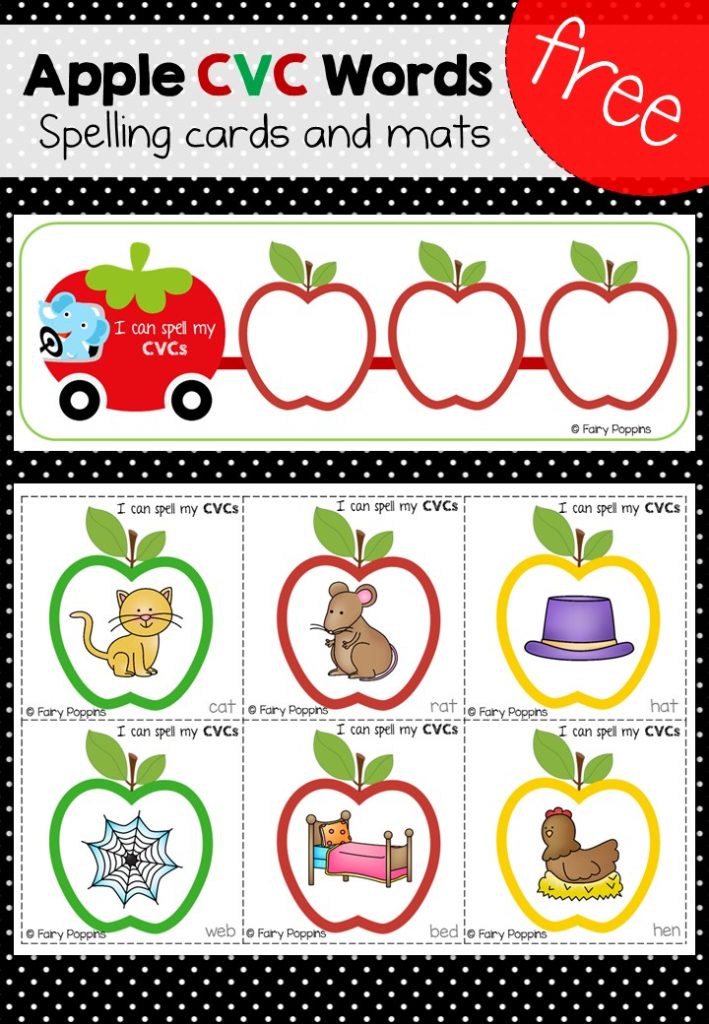 You can grab this fun freebie below. :)



Check out the links below for more fun apple themed activities.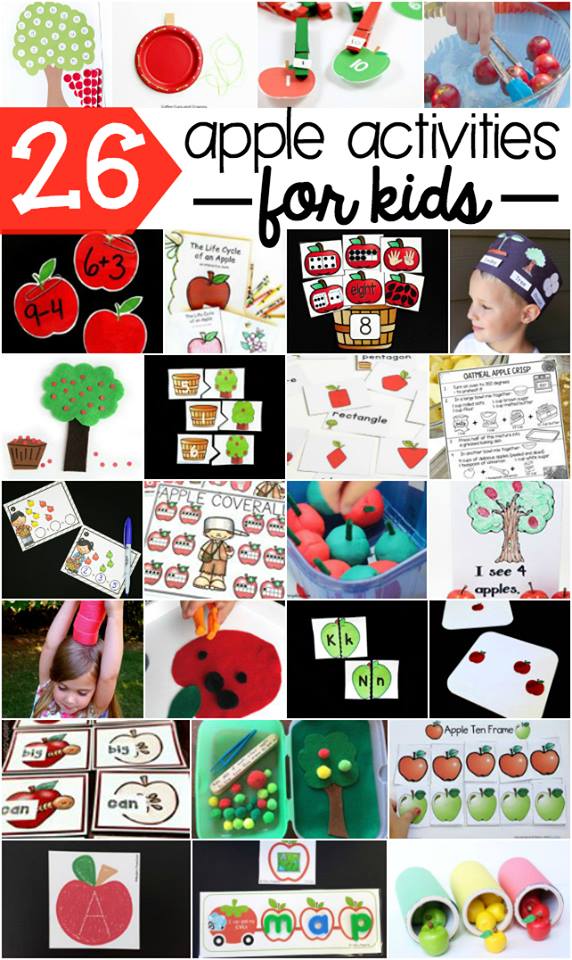 FROM LEFT TO RIGHT:
Letter Matching Apple Tree Activity // Mom Inspired Life
Apple Lacing Fine Motor Bag // Coffee Cups and Crayons
Kindergarten Math Activity: Apple Matching Game // Schooling a Monkey
Bobbing for Apples Fine Motor Activity // Stir the Wonder
Write and Wipe Math Cards | Bobbing for Apples // Science Kiddo
Apple Life Cycle Printable Book // Stay at Home Educator
Apple Number Match // A Dab of Glue Will Do
Apple Life Cycle Hat // The STEM Laboratory
Fine Motor Strengthening Apple Activity // Sugar Aunts
Apple Tree Counting Puzzles // The Kindergarten Connection
Apple Shape Matching Game // Life Over Cs
Oatmeal Apple Crisp: A Recipe for Kids // Liz's Early Learning Spot
Apple Addition Write and Wipe Cards // Playdough to Plato
Johnny Appleseed Apple Coverall Games // Recipe for Teaching
Apple Play Dough Surprise Activity // Play & Learn Every Day
Apple Counting Book // Fun-A-Day
Balancing Apples Up on Top // Sara J Creations
Apple Seed Counting Busy Bag // Powerful Mothering
Apple Alphabet Puzzles // The Letters of Literacy
Apple Subitizing Cards // The Simplified Classroom
Editable Apple Sight Word Game // DIY Farm Wife
Apple Tree Busy Box // Teach Me Mommy
Apple Ten Frames // Still Playing School
Tracing Letters Printable Apples // Modern Preschool
CVC Spelling Mats // Fairy Poppins
Apple Color Matching Activity // Frogs Snails and Puppy Dog Tails