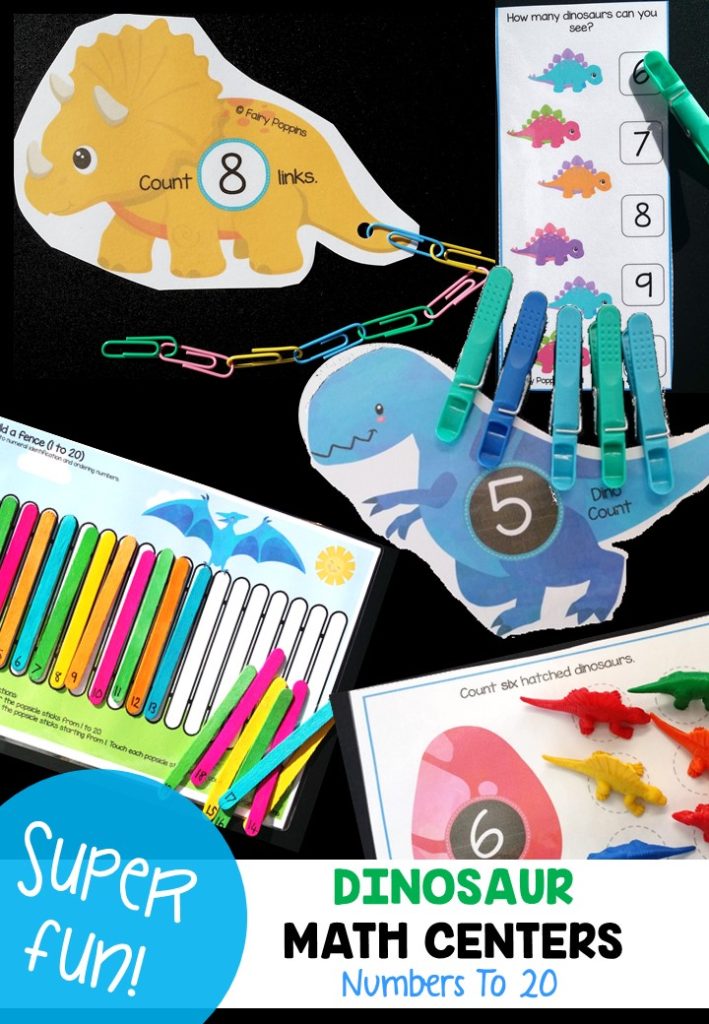 Dinosaurs is such a popular theme in my class, which led to the creation of this super fun set of dinosaur maths activities! These activities are great for kids learning the numbers 0 to 20.
Dinosaur Math Centers
Check out the pics below to see some of the dinosaur math centers in action. They're easy to set up and can be played with everyday materials such as popsicle sticks, counters, dice, pegs and paperclips.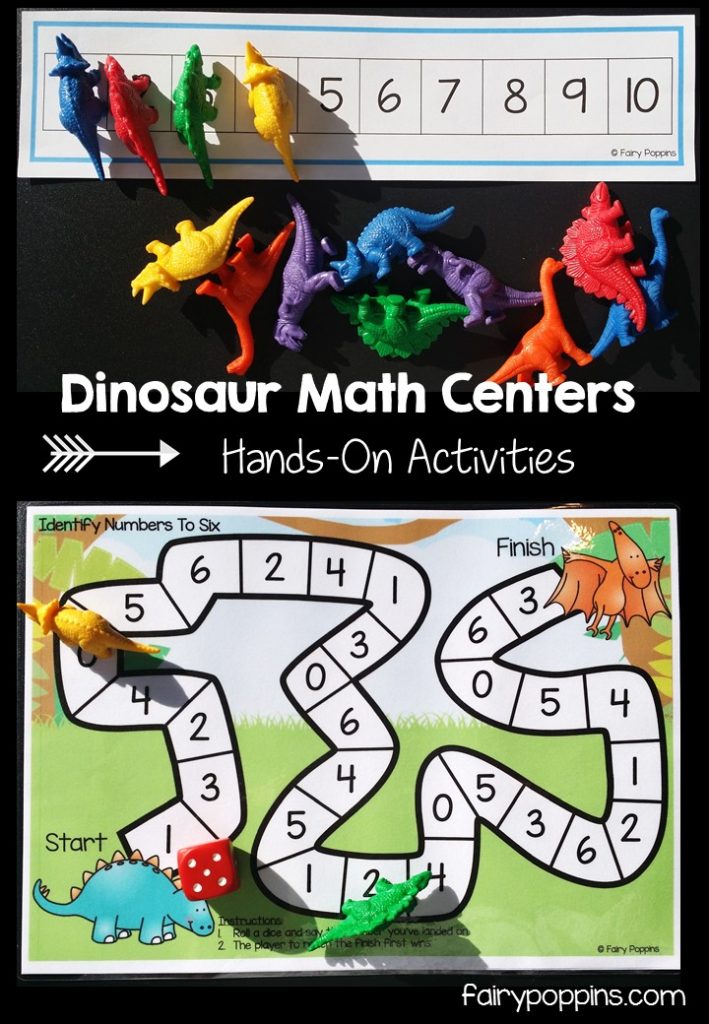 Kids love these hands-on counting activities, which help them to identify numbers and count using 1:1 correspondence.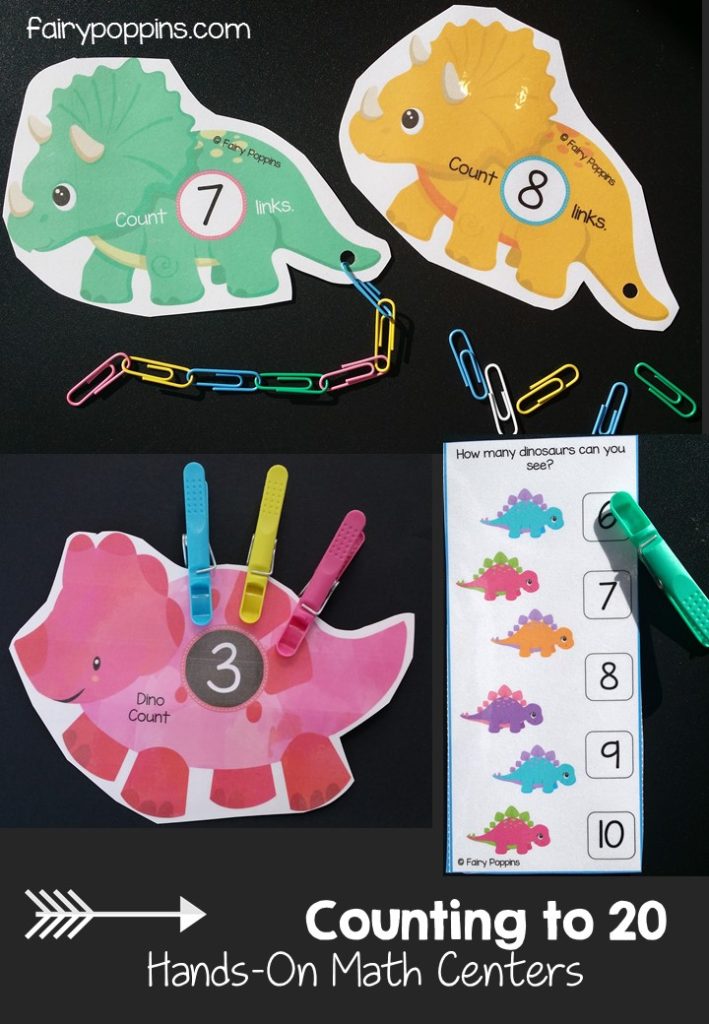 These dinosaur counting mats are great at developing number sense. Kids learn how to identify the numbers, make the numbers and count using 1:1 correspondence.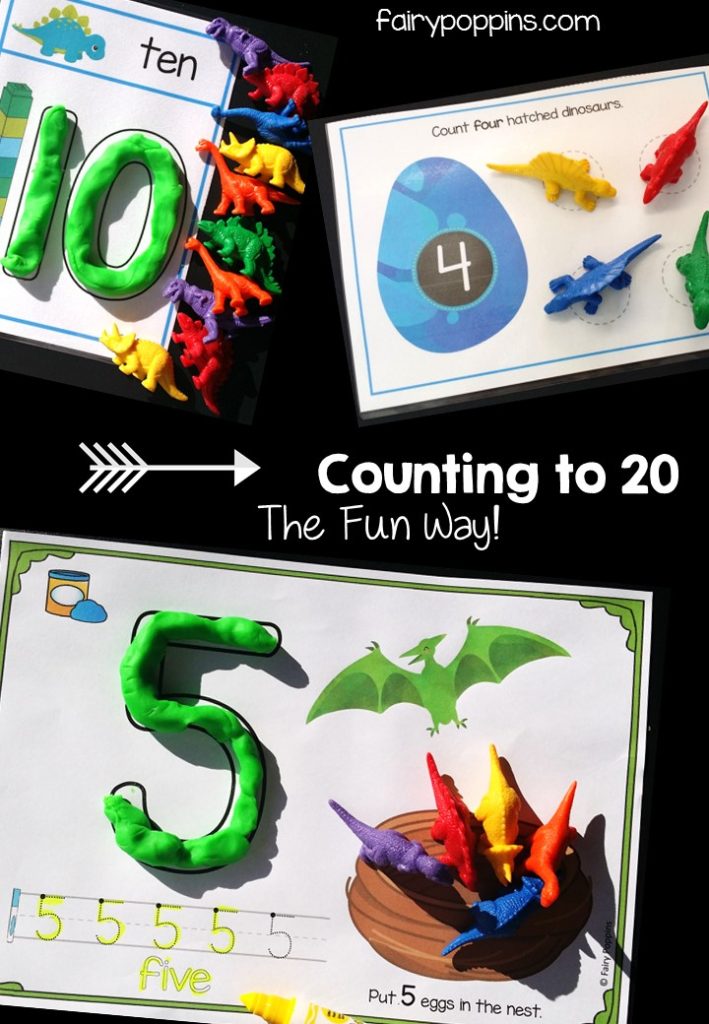 This is one of my favourite activities for ordering numbers. I use a fine-tip marker to write the numbers on the bottom of the popsicle sticks (back and front). Then I encourage the kids to put them in order from 1 to 10 or 1 to 20. A photo of each student's completed fence is also a great work sample, as it shows if they can identify the numbers and order them correctly.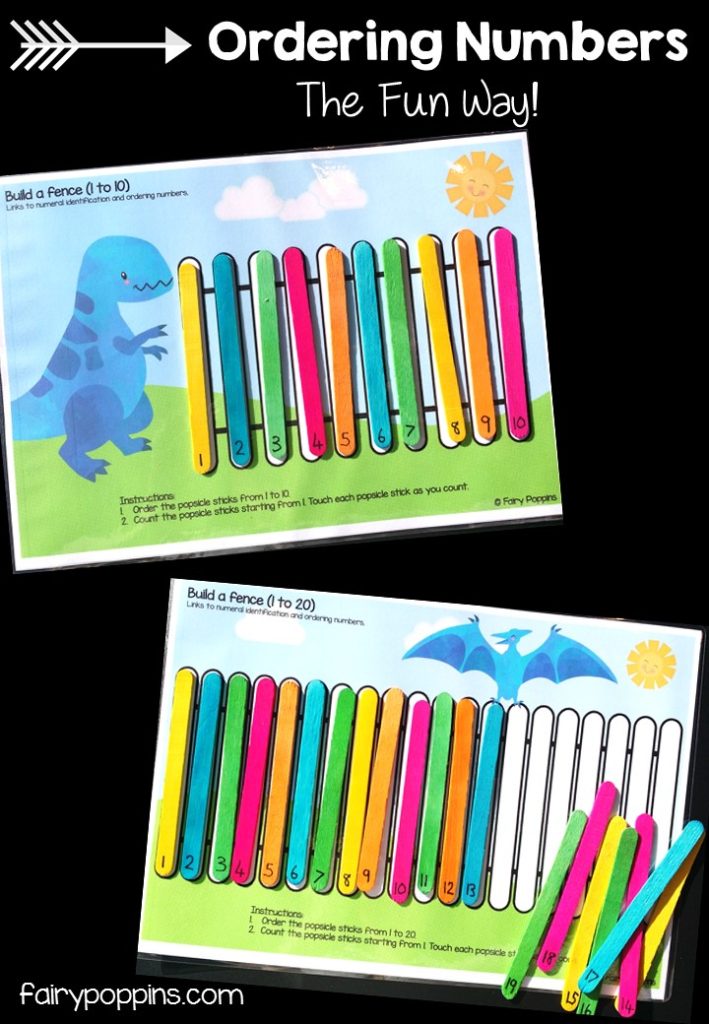 You can find out more about these super fun dinosaur maths activities here.
Dinosaur Ten Frames Activities

Ten frames provide such an awesome visual and I absolutely love using them when teaching kids about numbers up to twenty.
The following pics show some examples of the dinosaur ten frames activities. They are great for differentiation too, as there are versions for kids working on numbers up to 5, 10 and 20.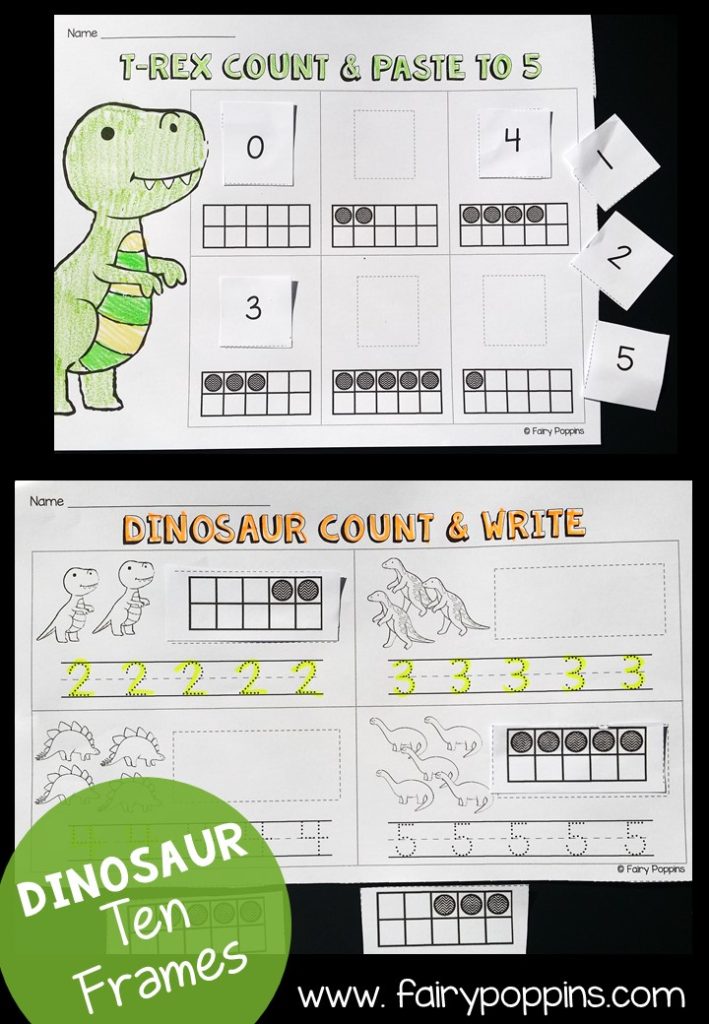 I love making the activities more fun by providing kids with bingo daubers, stamps, stickers or highlighters. There seems to be something very special about the neon highlighters – kids love using them :)!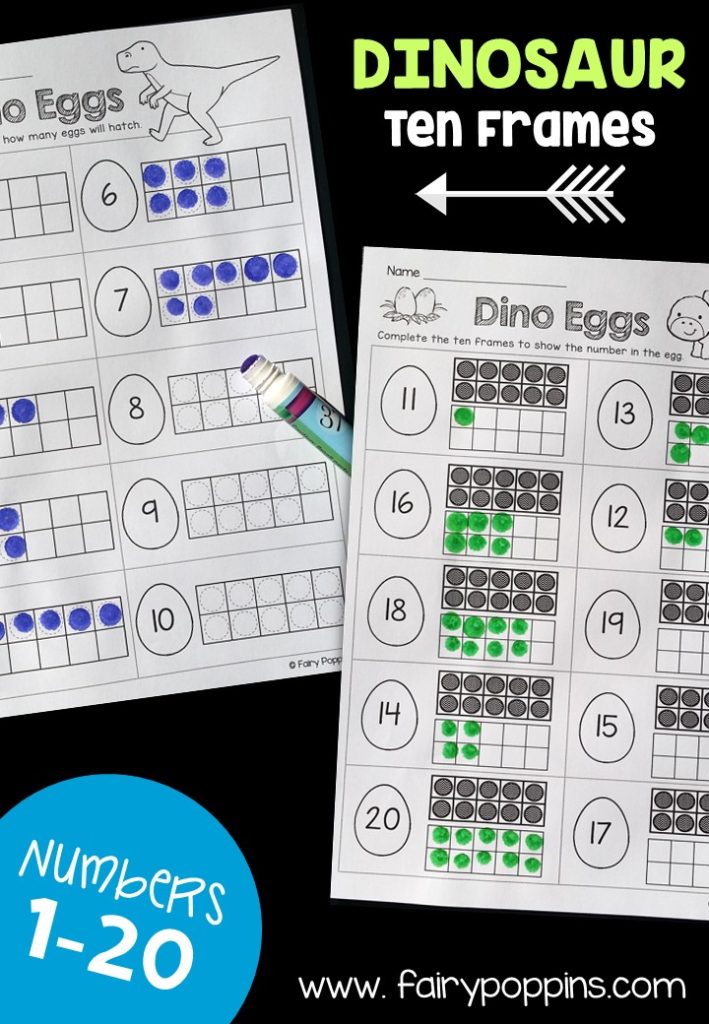 These ten frame work mats are awesome for helping kids learn how to read, write and make numbers. There are two versions, one with blank ten frames (shown below) and one with pre-filled ten frames (for kids that need extra support).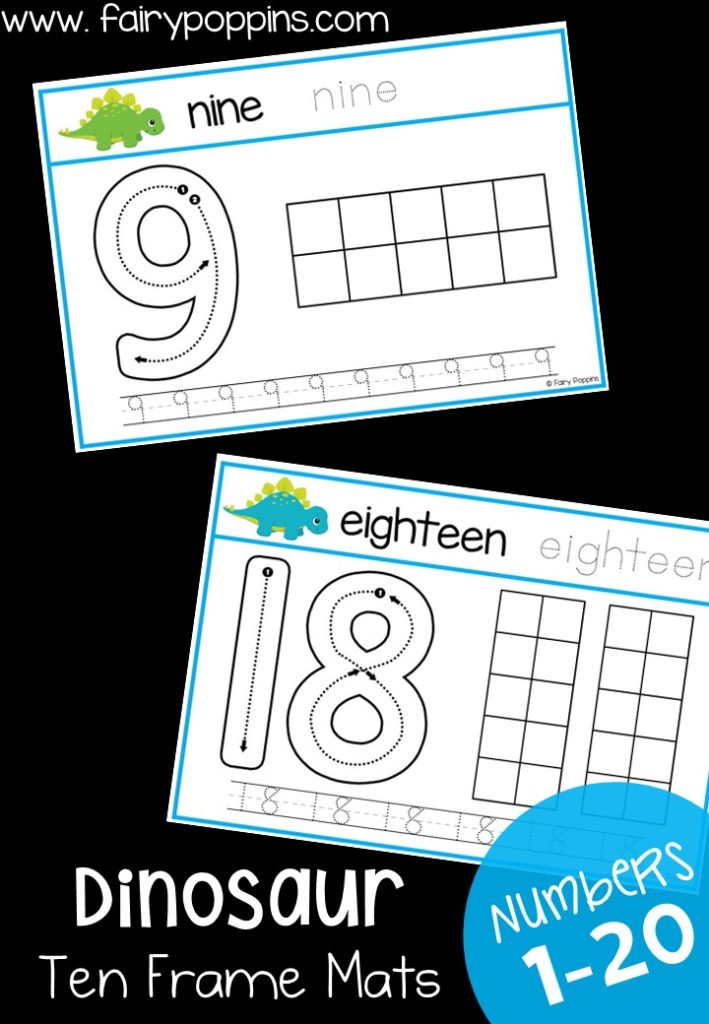 You can check out the dinosaur ten frame activities here.


You can also check out the dinosaur math bundle here.

FREE Dinosaur Matching Game
These dinosaur number cards are useful for developing skills such as counting, identifying and reading numbers. You can match the dots to the numbers, or the numbers to the number words. I also love playing dino fly swat to help develop my student's fluency in recognising numbers.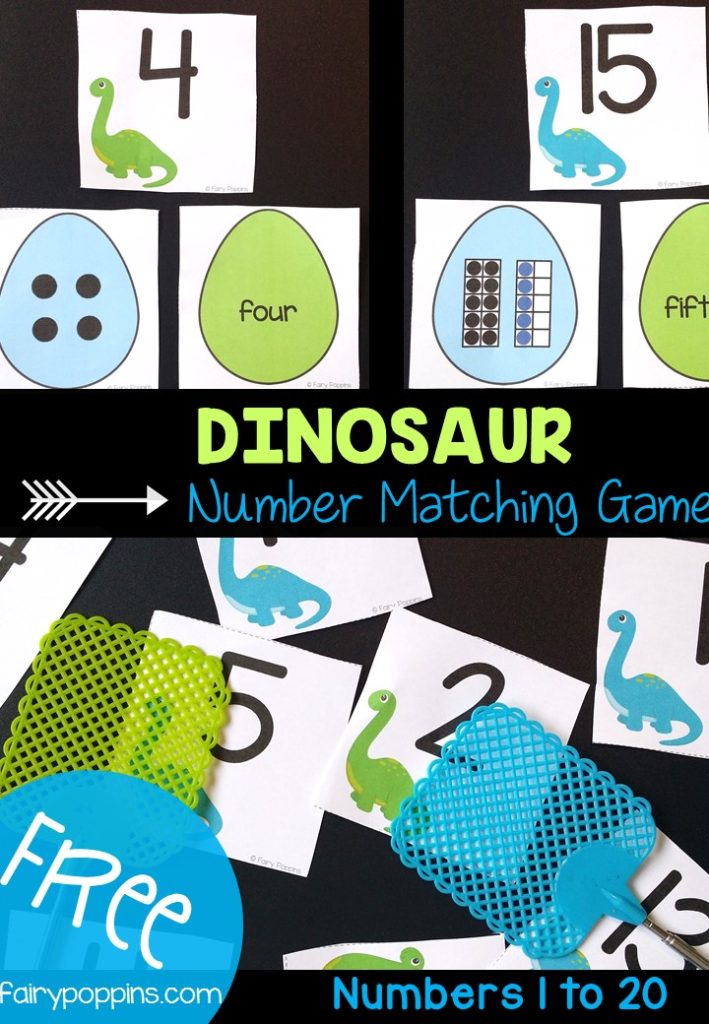 You can grab your free dinosaur numbers by clicking on the download link below.


Happy Teaching :)!