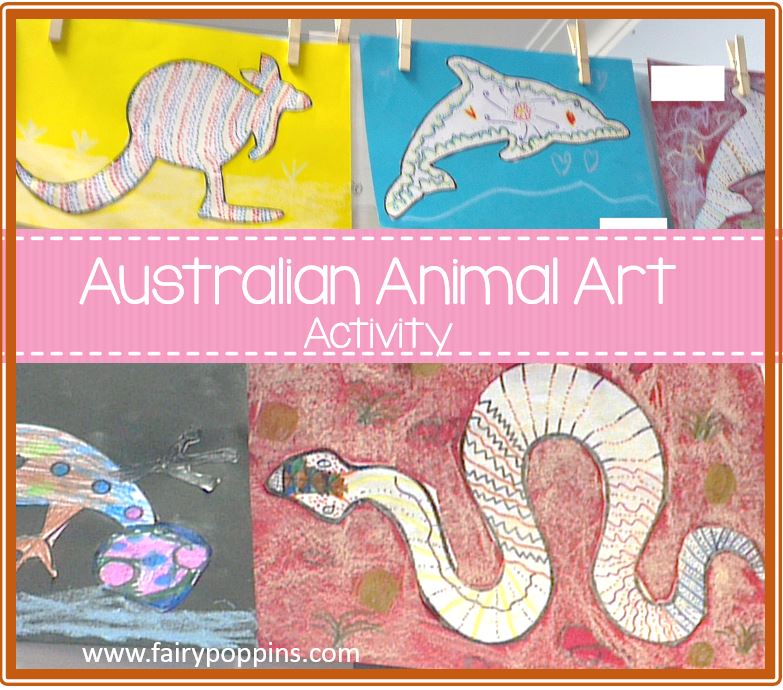 For NAIDOC week (National Aborigines and Islanders Day Observance Committee) the children in my class learnt about Dreamtime stories.
After discussing the meaning of NAIDOC week the children created some Australian animal art and listened to some Dreamtime stories.
1. Australian Animal Art
For an art activity, I provided the children with a selection of black and white Australian animal templates. They then used art techniques such as dot painting (but with felt tip markers and crayons) to decorate their animal. The children used chalk to create a background for their animal.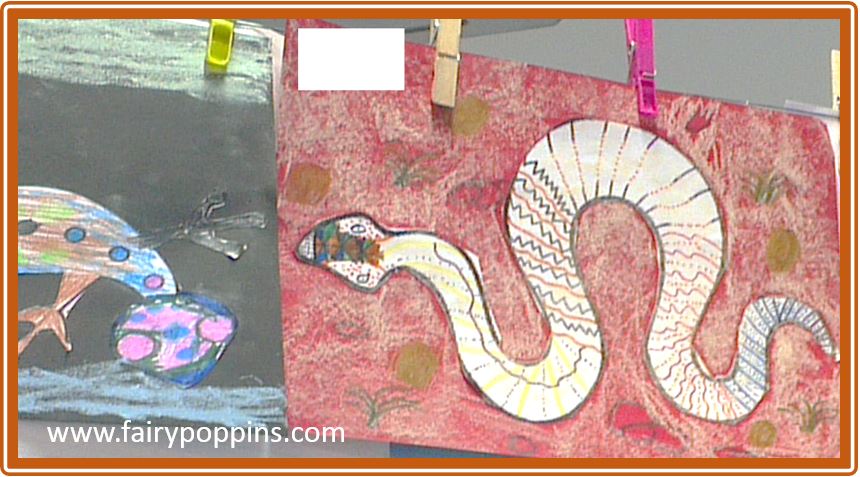 I was really impressed with what they came up with. It was fantastic to see that even though I used a template as a starting point, the children really applied their creativity to come up with their own designs. :)

The kangaroo template is available from Free Kids Craft. If you search Google images with the keywords "Australian animal outline" a lot of other animal printables come up.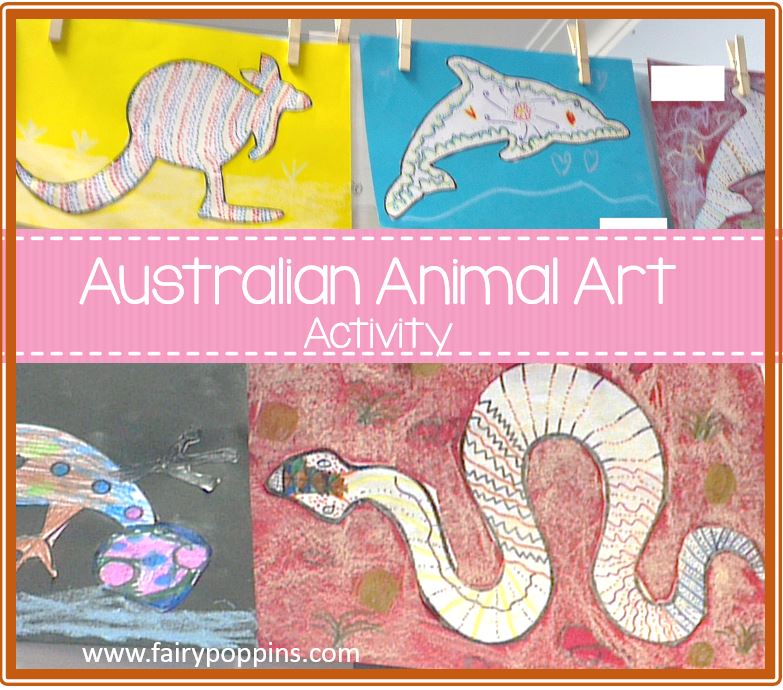 2. Dreamtime Stories
I recommend these videos online to learn about dreamtime stories.
Dreamtime Stories – Tiddalick The Frog
Dreamtime Stories – Biladurang The Platypus 
D

reamtime Stories – Girawu The Goanna 
Dreamtime Stories – Mirram The Kangaroo and Warreen The Wombat
I hope you found some of these activity ideas helpful. :)