I love teaching fractions. There are so many fun activities to do. Here are a few activities that I've enjoyed doing with my class.
Here are some really fun activities that I'd like to share.
1. Pizza Fraction Fun Craftivity
This is a fabulous craftivity for fractions. It can be adapted to a range of fractions such as halves, thirds, quarters, sixths and eigths. I loved it and so did my students! It's a great value resource that I found on Teachers Pay Teachers.

This activity is available here from First Grade Fever By Christie.
2. Picture Pie
I loved this activity because it is so creative and is a fun way to identify fractions such as halves, quarters and eighths. It was inspired by the story Picture Pie by Ed Emberley.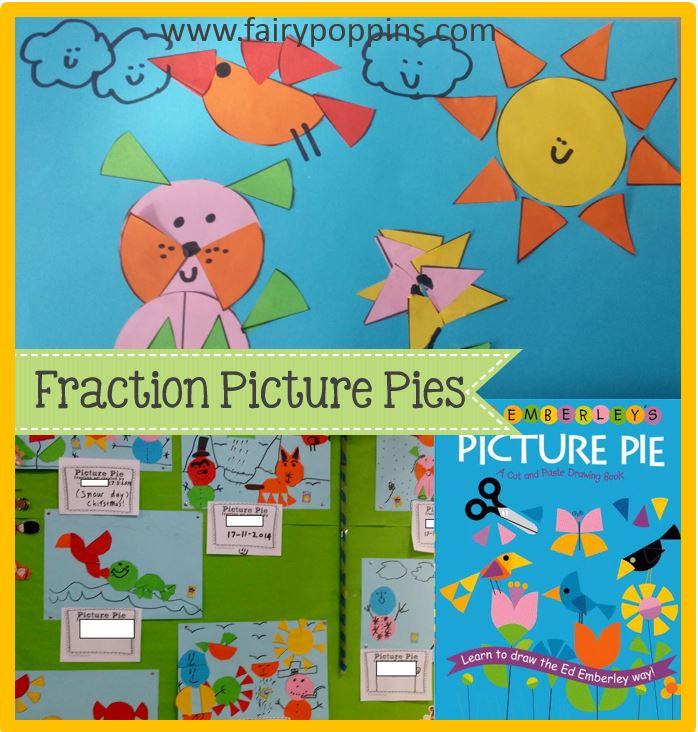 The templates for this activity are available for free here from Clutter-Free Classroom.
3. Fractions- Halves and Quarters Video
I really love this video and used it as part of my introduction to the pizza craftivity.
Happy Teaching :)!