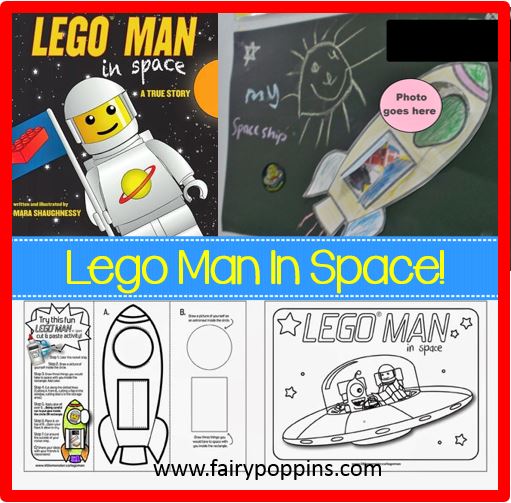 I love the story "Lego Man In Space" written and illustrated by Mara Shaughnessy. I've found some awesome printable activities to go with it too.
The children in my class really enjoyed this story and the activities that are available to go with it.


Lego Man In Space Craft
First we decorated the spaceship template (see below for the link). Each student added their photo inside and then cut out the spaceship. Then we glued it onto black cardboard and used chalk to decorate our space scenes! It was a lot of fun and was simple to carry out.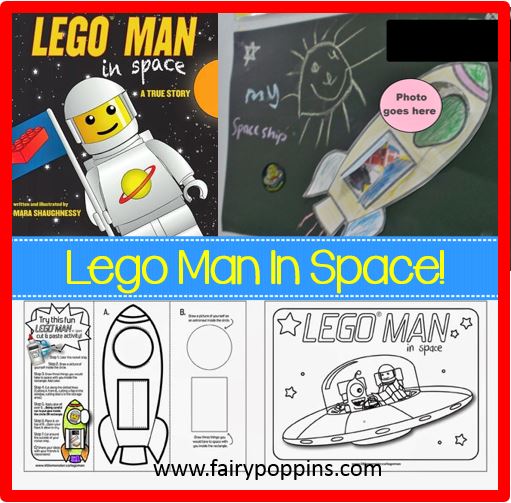 I hope your students have as much fun with these activities as my class did! :)