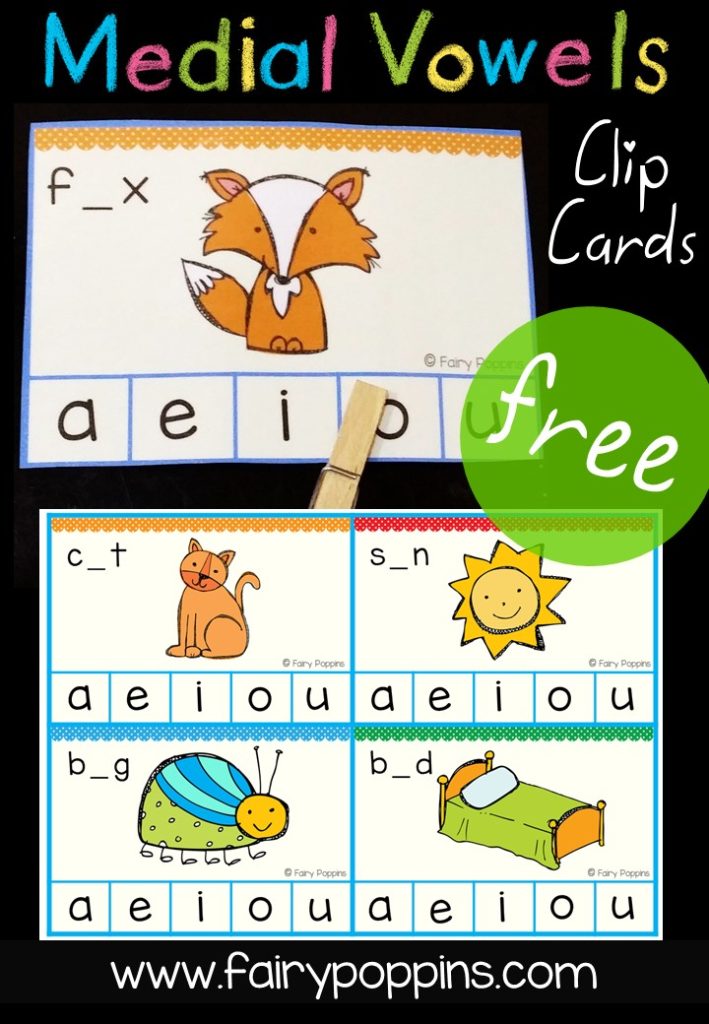 These cute medial vowel clip cards make a great addition to a literacy centre. They contain CVC words.

The clip cards feature CVC (consonant, vowel consonant) words and five answer options to help kids recall the correct medial vowel sound. Each CVC word contains a short vowel sound.
Preparation: Print, laminate and cut the cards.
To Play: Place the medial vowel clip cards next to a basket of pegs. Get the kids to say what the picture is such as cup and place a peg on the sound they hear in the middle of the word such as 'c- u- p has an /u/ sound in the middle'. You can add a dot or sticker behind the answers so that kids can check if they were right.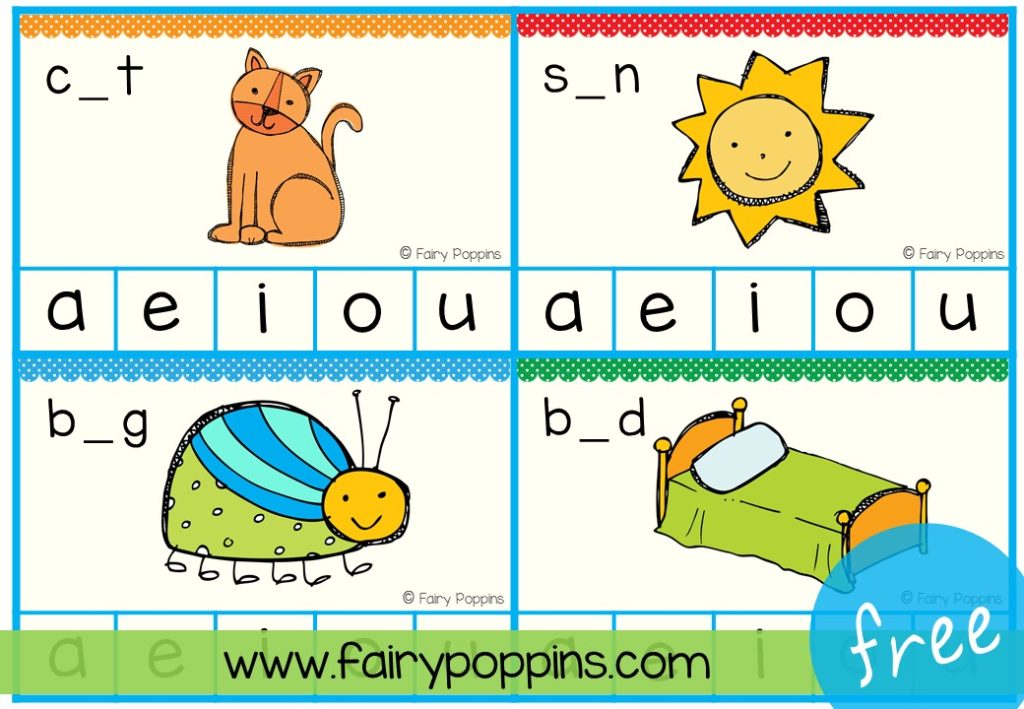 You can grab this fun freebie below. :)


The cool chalk font used in these images is by Rebecca B Designs.