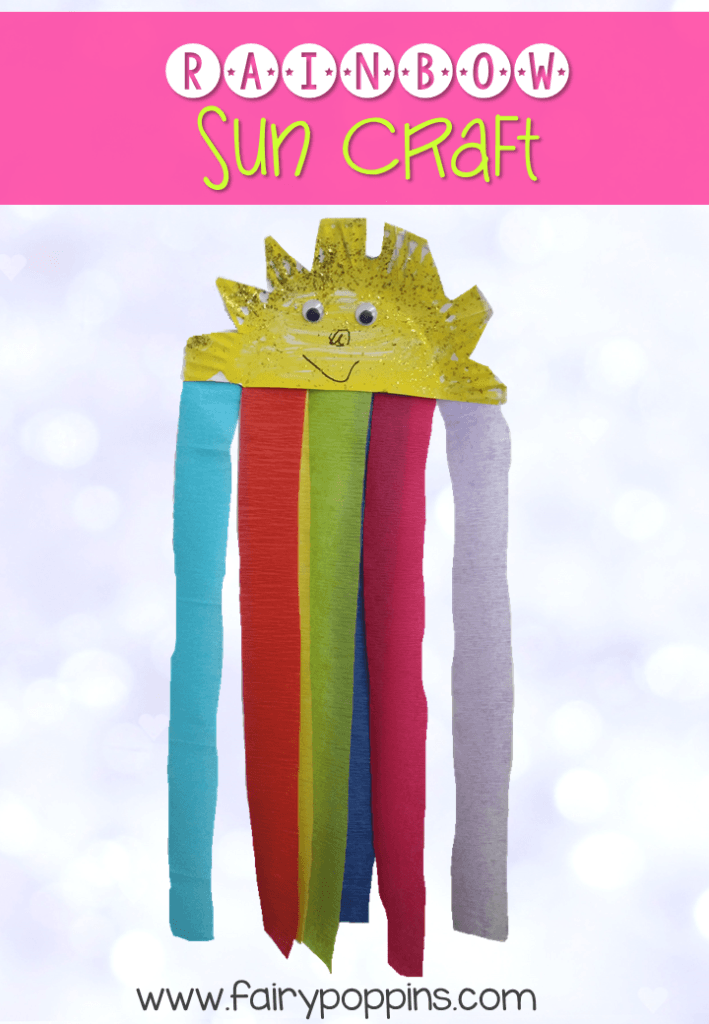 This rainbow sun craft is a simple and fun way to learn about different colours. It is also great for developing fine motor skills and can be used as a letter craft for "S" (sun) or "R" (rainbow).
To start with, the children in my class painted half a paper plate yellow and added some gold glitter.
Once it was dry, they glued on some google eyes and used a marker to draw a face. After that they cut triangles around the edge of the plate to make the sun's rays.
Lastly, the children turned their plates over, applied a strip of glue and attached a variety of coloured streamers.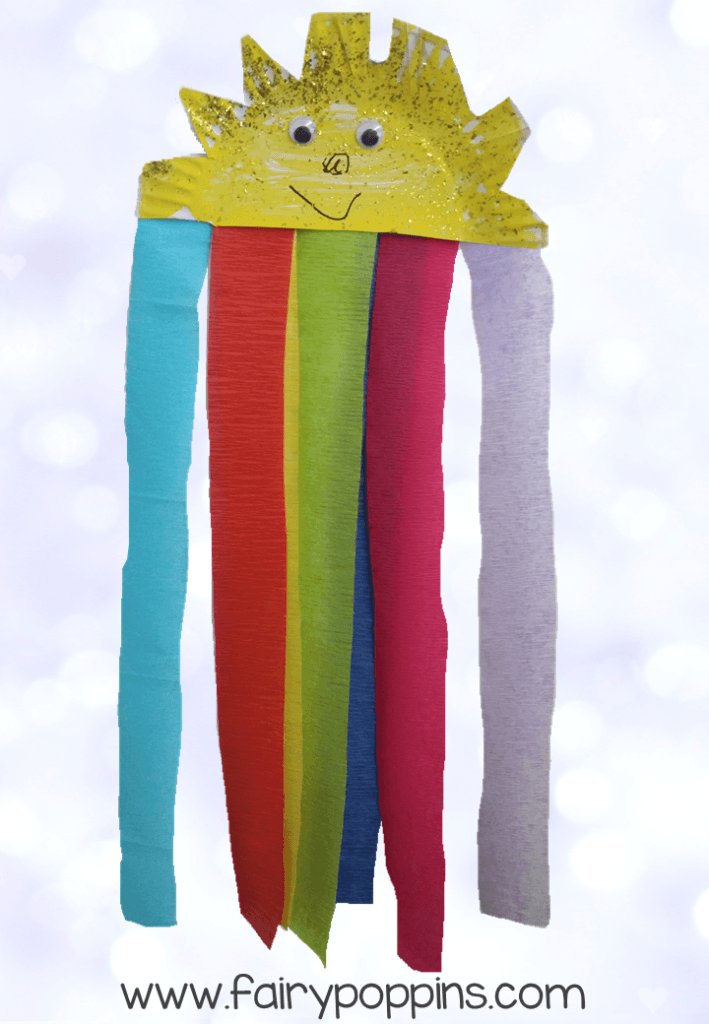 Check out the links below for more fun rainbow activities!
Happy teaching :)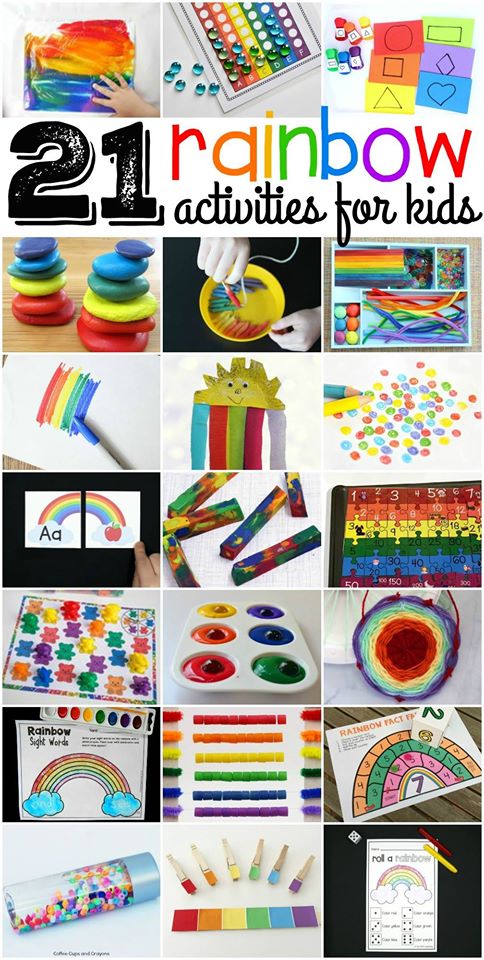 FROM LEFT TO RIGHT:
Rainbow in a Bag – No Mess Art // Powerful Mothering
Rainbow Letters Race to the Top // Stay at Home Educator
Color and Shape Match Up // Frogs and Snails and Puppy Dog Tails
Stack a Stone Rainbow // Adventures of Adam
Rainbow Pasta Threading // Play and Learn Everyday
Rainbow Tinker Tray // Still Playing School
How to Flip a Rainbow | Simple Science for Kids // Lemon Lime Adventures
Rainbow Sun Craft // Fairy Poppins
Rainbow Pencil Control Exercises // Sugar Aunts
Beginning Sound Rainbows // Playdough to Plato
DIY Rainbow Crayon Names // Pre-K Pages
Rainbow Puzzle Skip Counting // Creative Inclusion
Rainbow Bear Color Matching Game // Life Over Cs
Rainbow Marble Painting Process Art // Preschool Inspirations
DIY Paper Plate Loom: Rainbow Yarn Art // Sugar Spice and Glitter
Rainbow Sight Words // The Kindergarten Connection
Rainbow Math with a DIY Abacus // Fun-a-Day
Rainbow Fact Family Board Game // Liz's Early Learning Spot
Simple Rainbow Sensory Bottle for Kids // Coffee Cups and Crayons
Rainbow Paint Chip Color Match // Modern Preschool
Roll a Rainbow // The STEM Laboratory
(Not Shown) Rainbow Perler Bead Key Ring // Teach Me Mommy