Feelings Activities for Kids (Emotions File Folder)
These feelings activities include visual aids to help kids check in with their emotions on a daily basis. The activities can be made into file folders. They're great for kids in pre-k, preschool, kindergarten or children with special needs.
Feelings Activities
Daily Check in File Folder
Preparation – Start by printing and laminating the resources for added durability. Next cut out the feelings cards and attach them to the feelings charts with velcro. Finally secure the feelings and daily check in chart inside the folder. I've included a few different versions to choose from.
Tip – You can use the sticky dots or buy velcro as a long roll which often works out cheaper. I usually buy a roll of hook tape and loop tape from a craft or hardware store. Then I cut the tape into squares.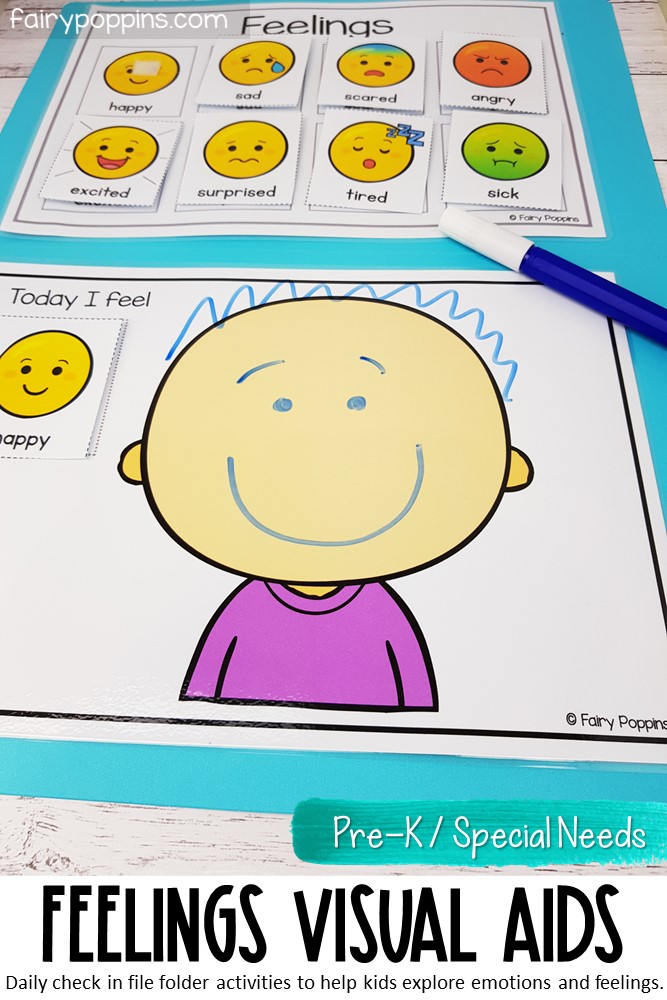 Pin
Write and Wipe Mats
How to Play – First ask the kids how they feel today. Then find the appropriate emotion on the chart. Next take the card off and put it on the daily check in mat. After that grab an erasable marker and draw the feeling face on the mat.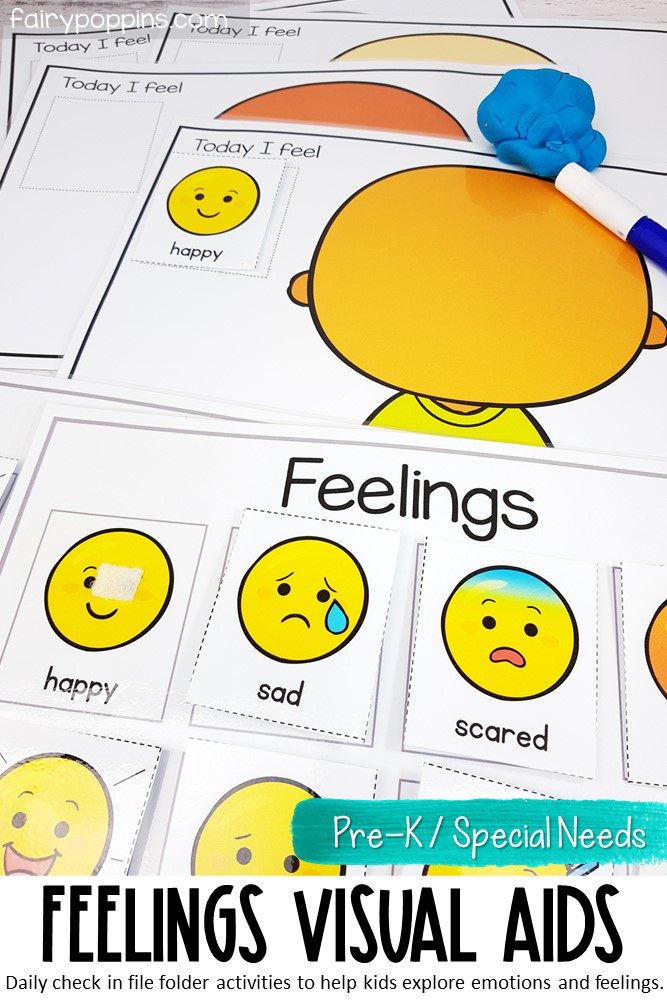 Pin
Playdough Mats
How to Play – Begin by asking the kids how they feel today. Next find the appropriate emotion on the chart and put the card on the daily check in mat. Lastly grab some playdough and knead it into a face on the mat.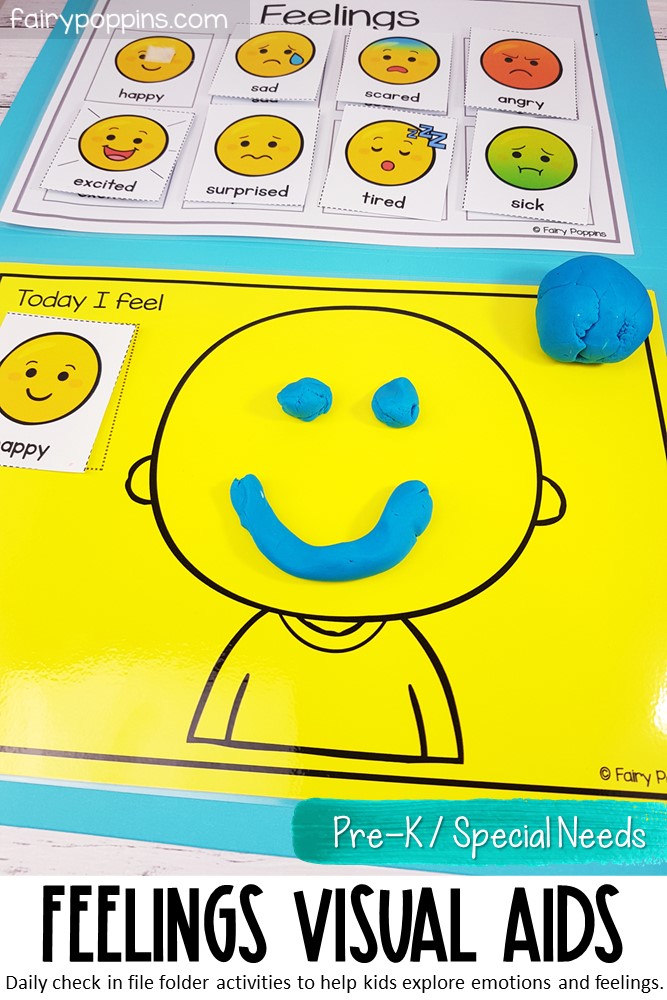 Pin
I've made a few options for the "Today I feel" daily check in mats. You can print one of the blank color faces, which include a variety of culturally diverse clip art. Another option is to print the black and white blank faces on colored paper. You can see how the latter option looks below.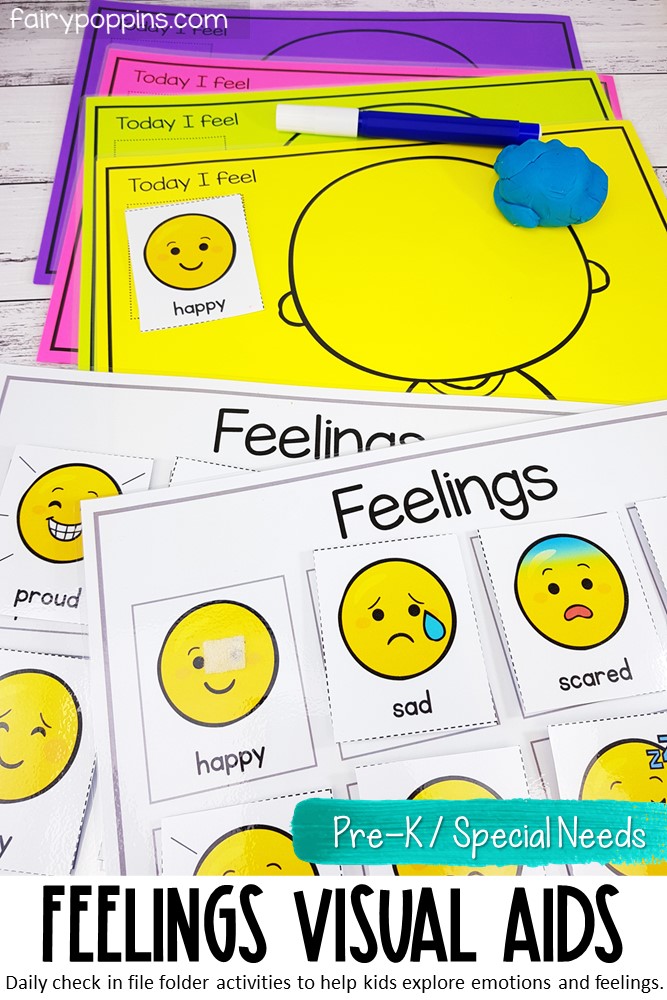 Pin
Feelings Charts for Kids
I've created two charts and each one has eight emotions. You can put both of them inside the folder and keep the daily check in mat separate. Otherwise choose the first one with the basic emotions to put inside the folder (happy, sad, scared etc.)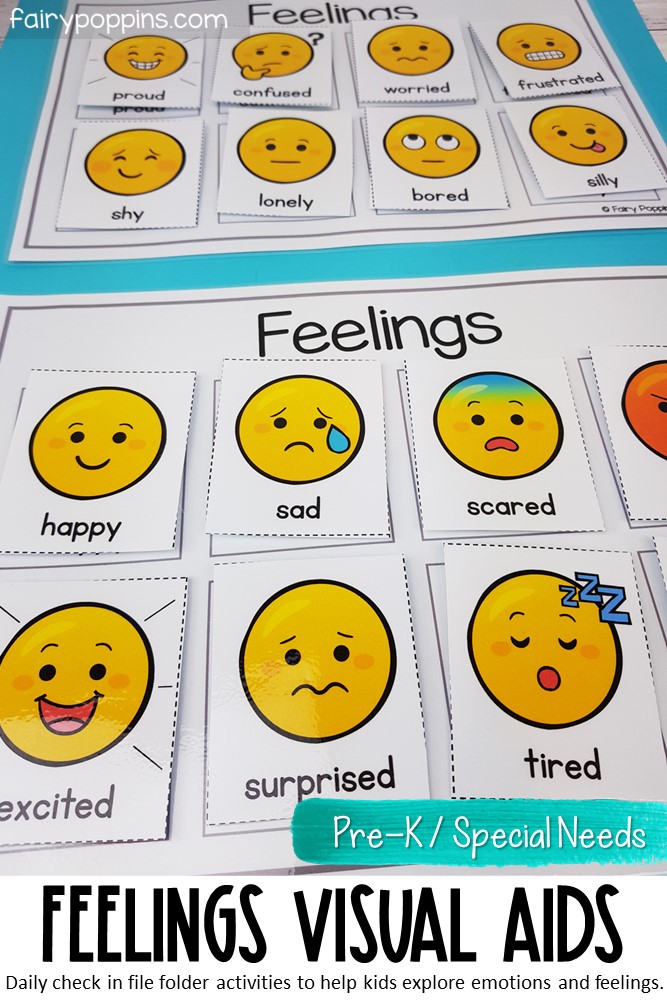 Pin

Pin
Other Emotions Resources
You may also love the following resources. Click on the links to learn more.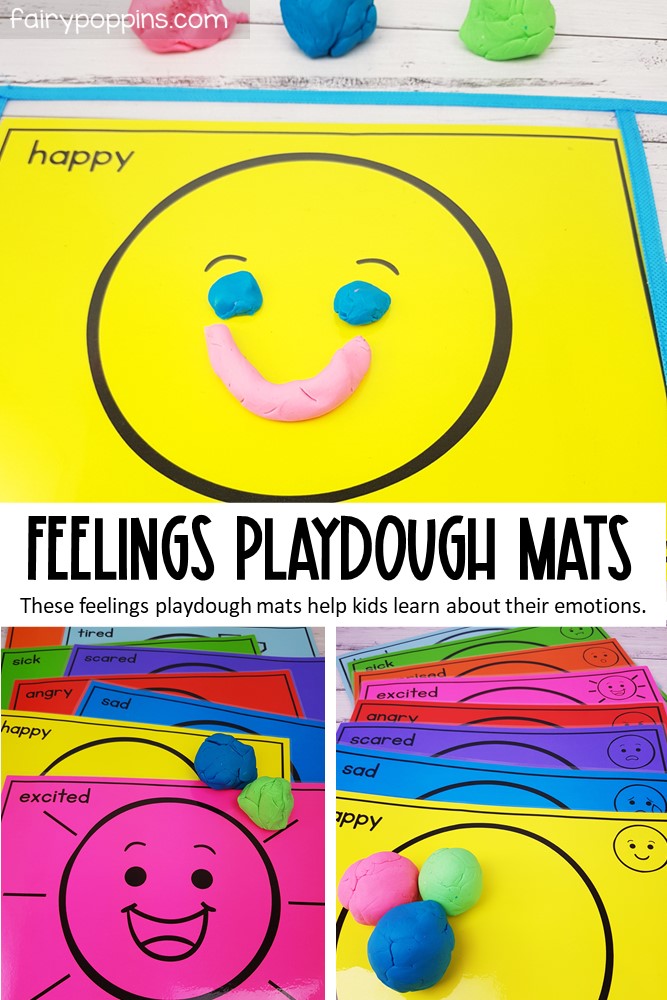 Pin
See more of my health and emotions resources

here

.