First Grade Telling Time Activities
These first grade time activities help kids to tell and write time in hours and half-hours using analogue and digital clocks. They include a fun clock craft, worksheets AND an assessment!
Analogue Clock Craft
Whenever I'm planning a telling time unit, the first activity I always think of doing is a clock craft. It's such a fun way to teach kids the features of an analogue clock such as the hour hand and minute hand.
Clock Dude Craft
Preparation – Begin by printing the template on cardstock for added durability. Next grab some crayons, a writing pencil, scissors and a split pin.
Instructions – Start by writing the numbers around the clock. Then decorate the clock and cut out all of the pieces. I find it helpful to get the kids to color the hour hand red and the minute hand blue. After that you'll need to insert a small hole in the center of the clock and both hands (I often use a safety pin to do this). Finally push the split pin through the center of the clock to secure the clock hands in place.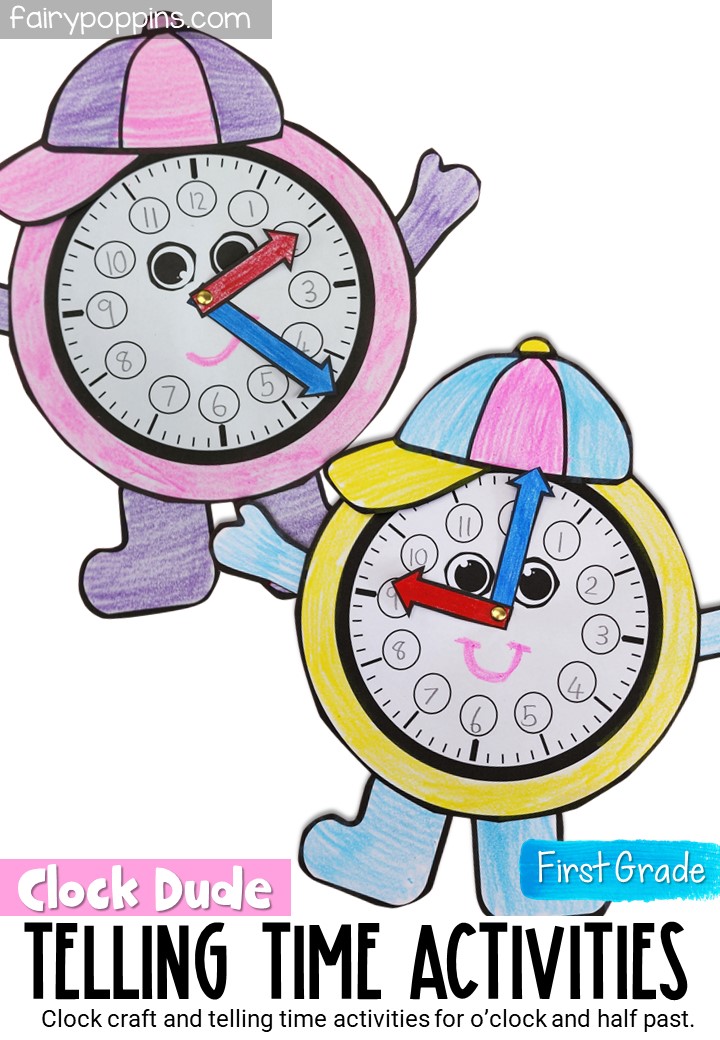 Pin
<<< Grab these cute clock dude clock crafts here>>>
Telling Time Worksheets
The following worksheets help differentiate learning for your students. You can choose from worksheets that focus on o'clock, half past or a mix of both. There's also a mix of both analogue and digital clocks. I've included a few examples of the worksheets below, you can learn more about the other worksheets here.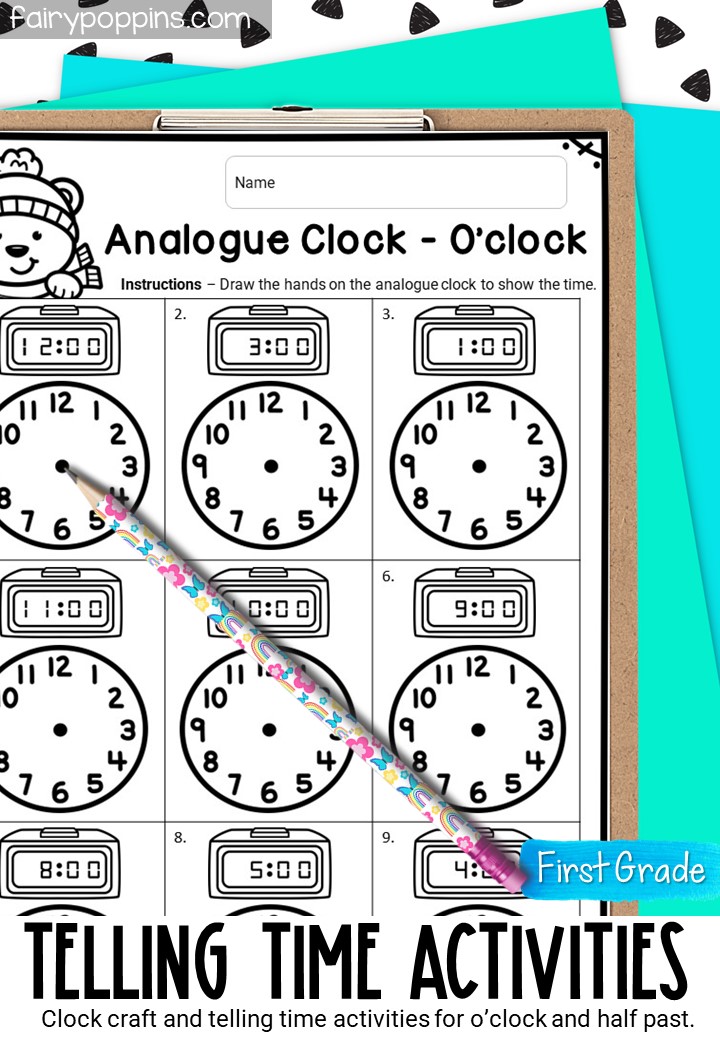 Pin
<<< Grab these first grade time activities here>>>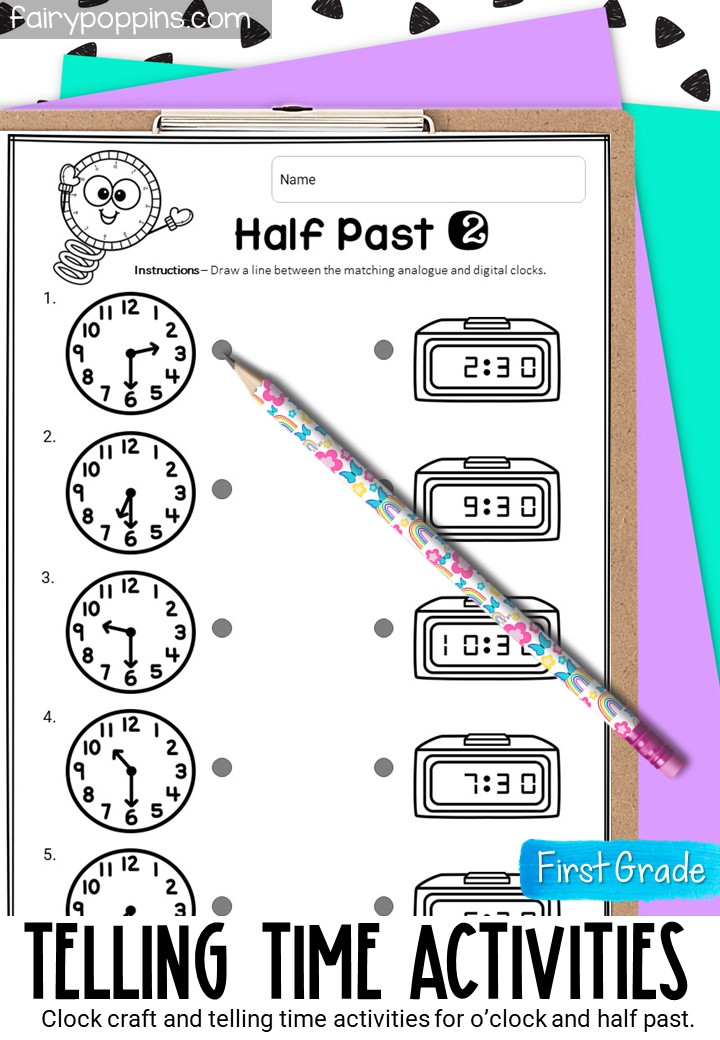 Pin
<<< Grab these first grade time activities here>>>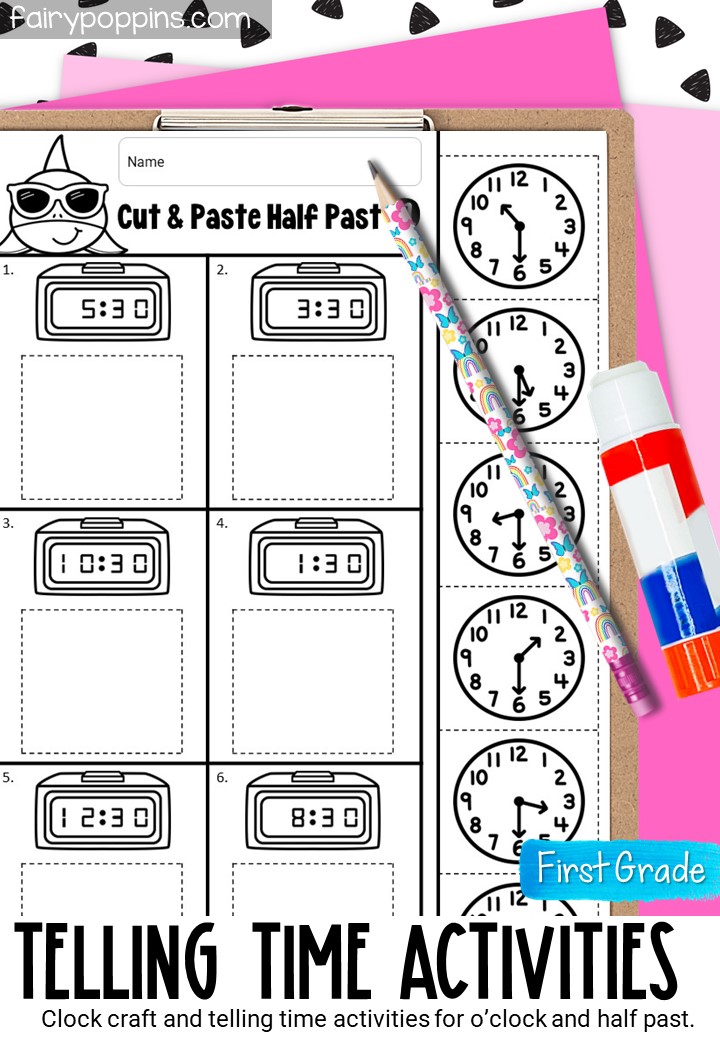 Pin
<<< Grab these first grade time activities here>>>
First Grade Telling Time Assessment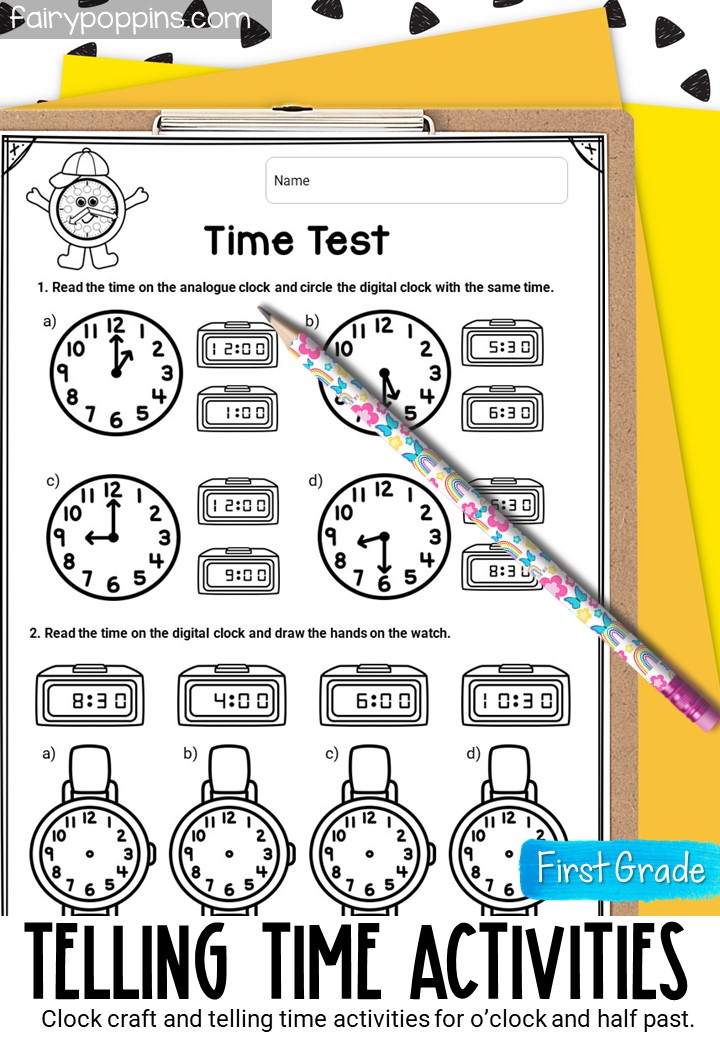 Pin
<<< Grab this first grade time assessment here>>>

Pin
Other Time Activities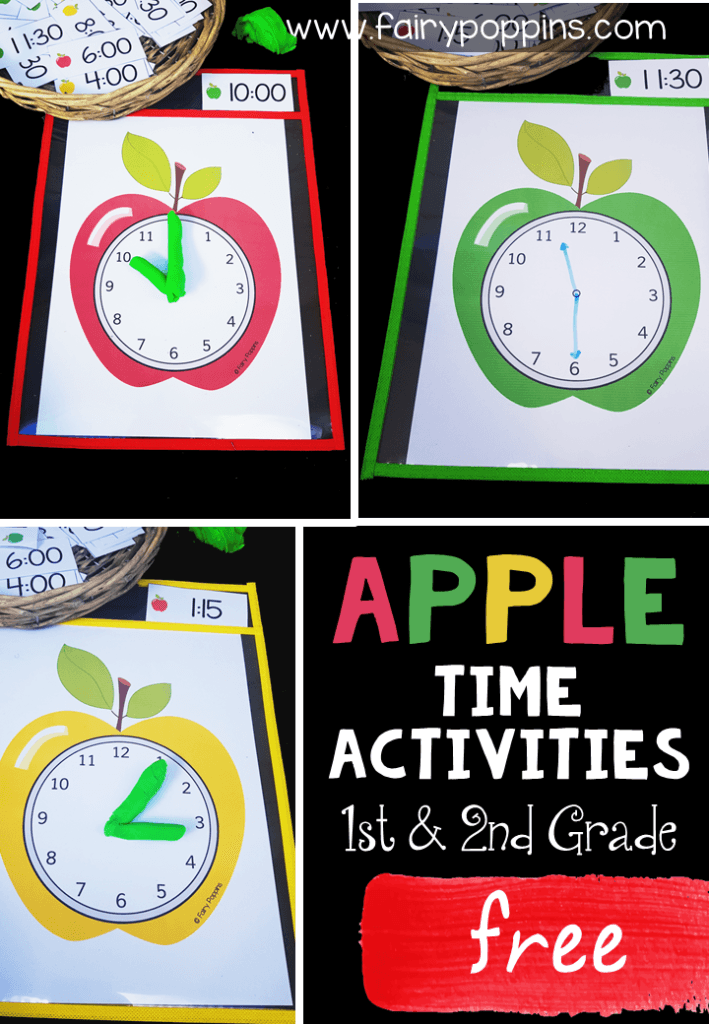 Pin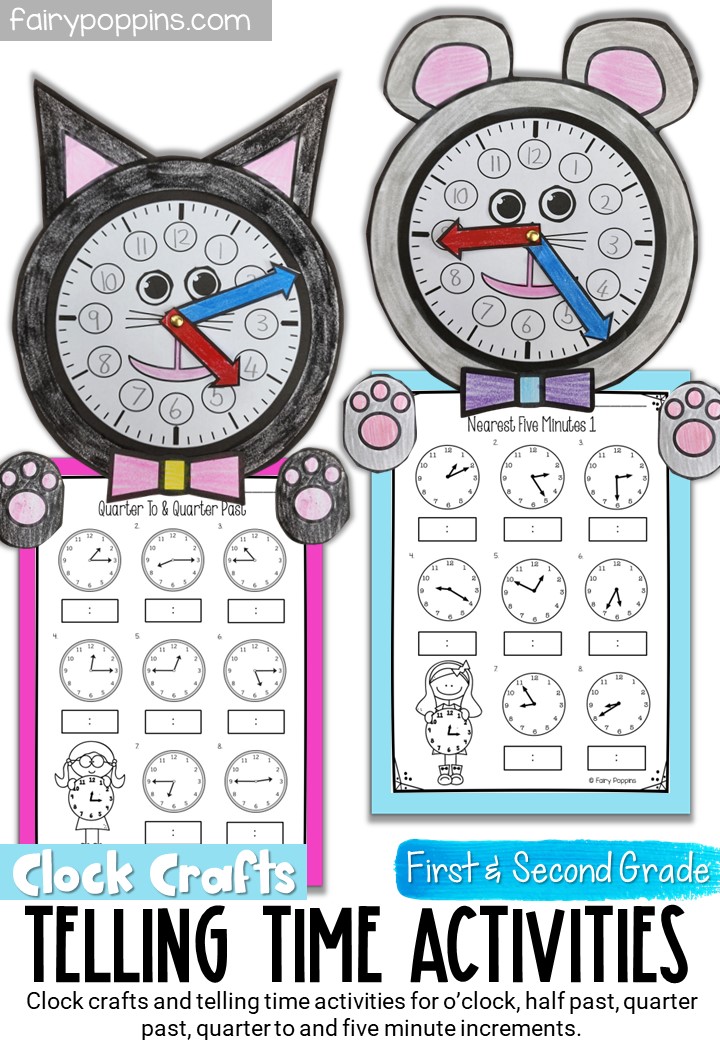 Pin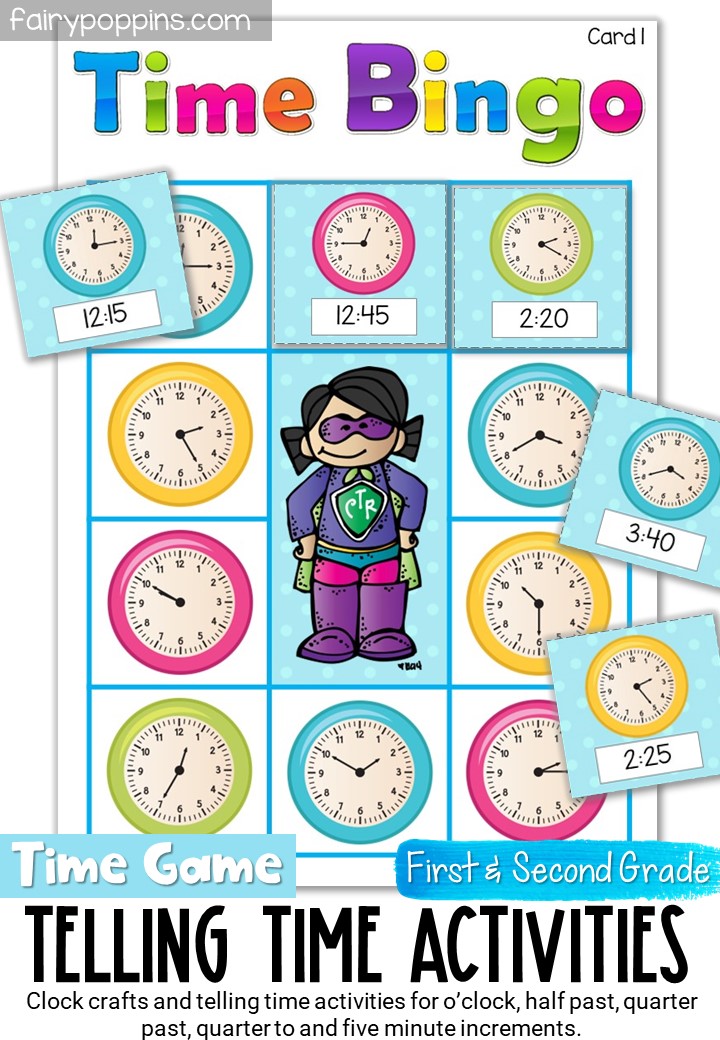 Pin