Sight Word Activities (Magnetic Letters)
These magnetic letter sight words activities are an engaging way to teach kids high frequency words! They make a fun addition to literacy centers in kindergarten, first grade, second grade and third grade.
Sight Word Activities for Literacy Centers
The following literacy activities help kids learn Dolch Pre-Primer, Primer, First Grade, Second Grade and Third Grade sight words. I've also included some editable labels which can be used with other high frequency word lists.
Literacy Center 1 – Read it, Build it, Write it Mats
Preparation – Start by printing and laminating the activities for added durability. I recommend printing each set of words on a different color, so that they're easy to keep track of. Next, grab a cookie tray, some magnetic letters and an erasable marker.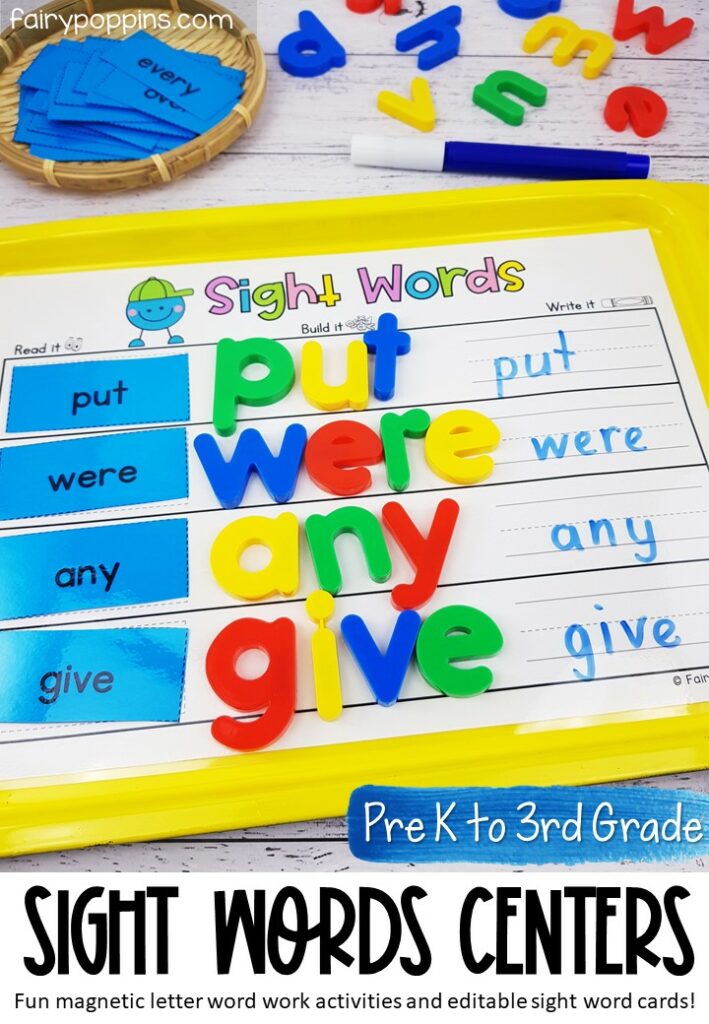 Pin
How to Play – First choose four words and place them on the mat. After that read the sight word, build it with magnetic letters and then write it with an erasable marker. Continue playing by wiping the mat clean and choosing a new word.
I've also included an optional recording sheet. So the kids can write the words they've picked on there too.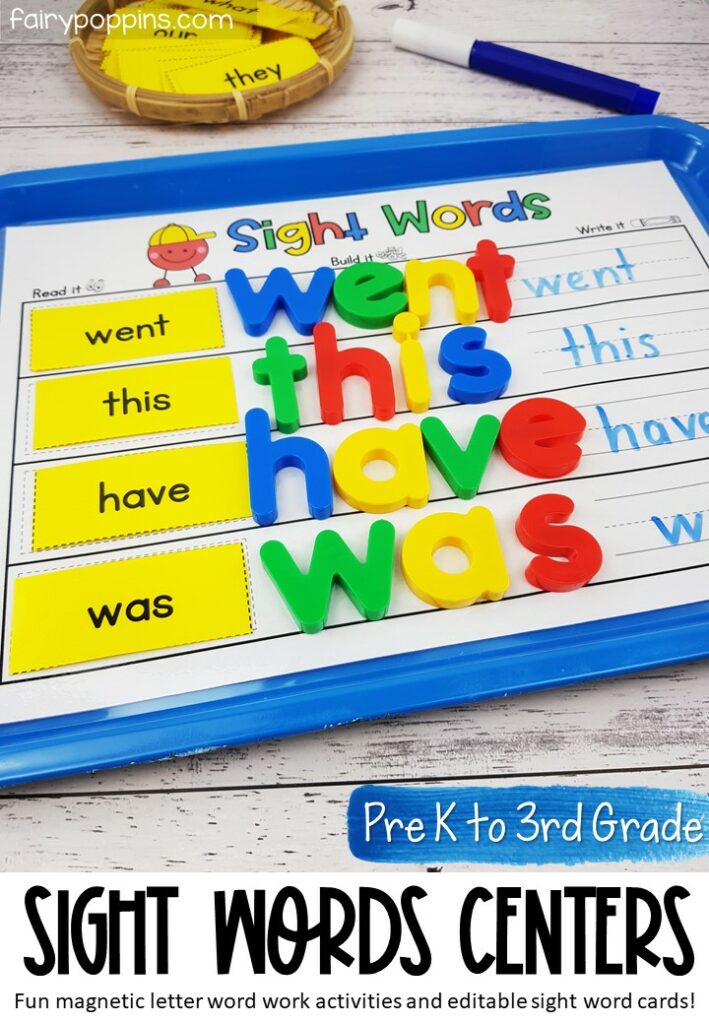 Pin
Literacy Center 2 – Read it, Build it, Say it Mats
How to Play – This literacy center is similar to the other mats, with the exception of the last part. Begin by placing four words on the mat. Next build each of the words with magnetic letters. Lastly say each word in a sentence and then place a counter in the speech bubble. I love these mats for helping the kids to use each word in context.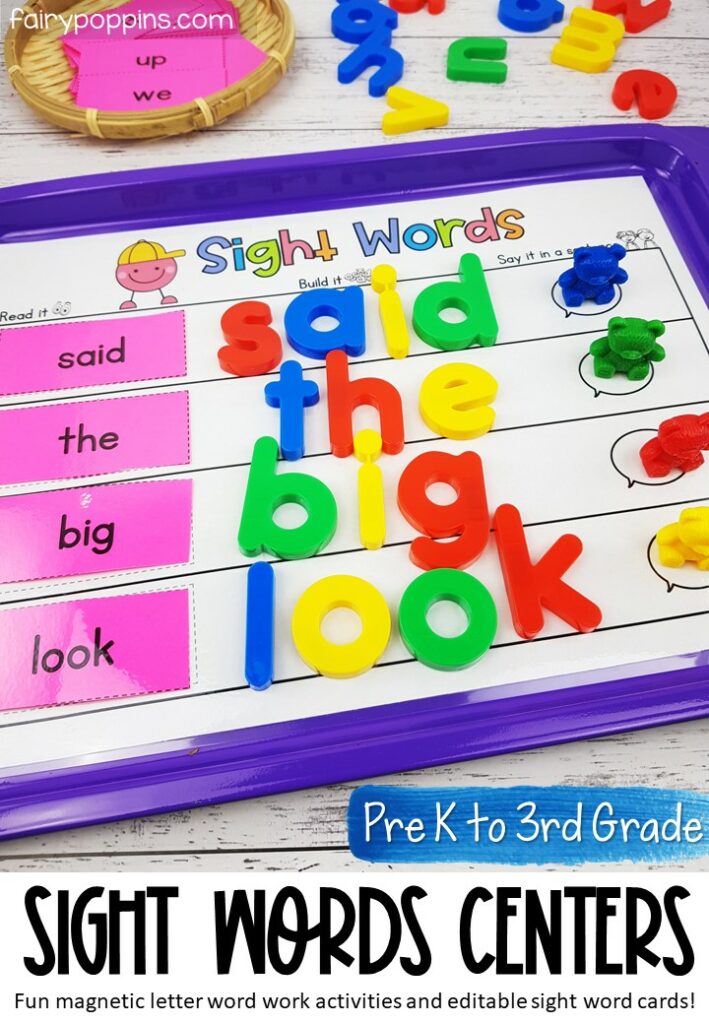 Pin

Pin
More Sight Word Literacy Centers
You may also love the following set of editable games which can be used for phonics, spelling, sight words and even math! Learn more about them here.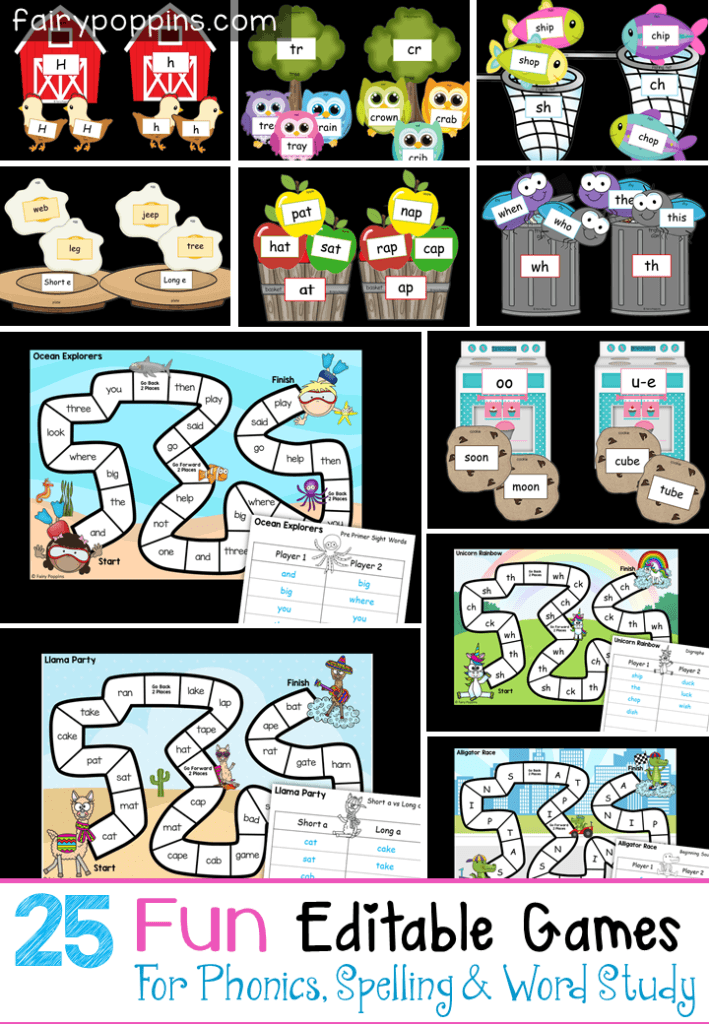 Pin
There are also these fun Ninja Sight Word Activities which you can learn more about these here.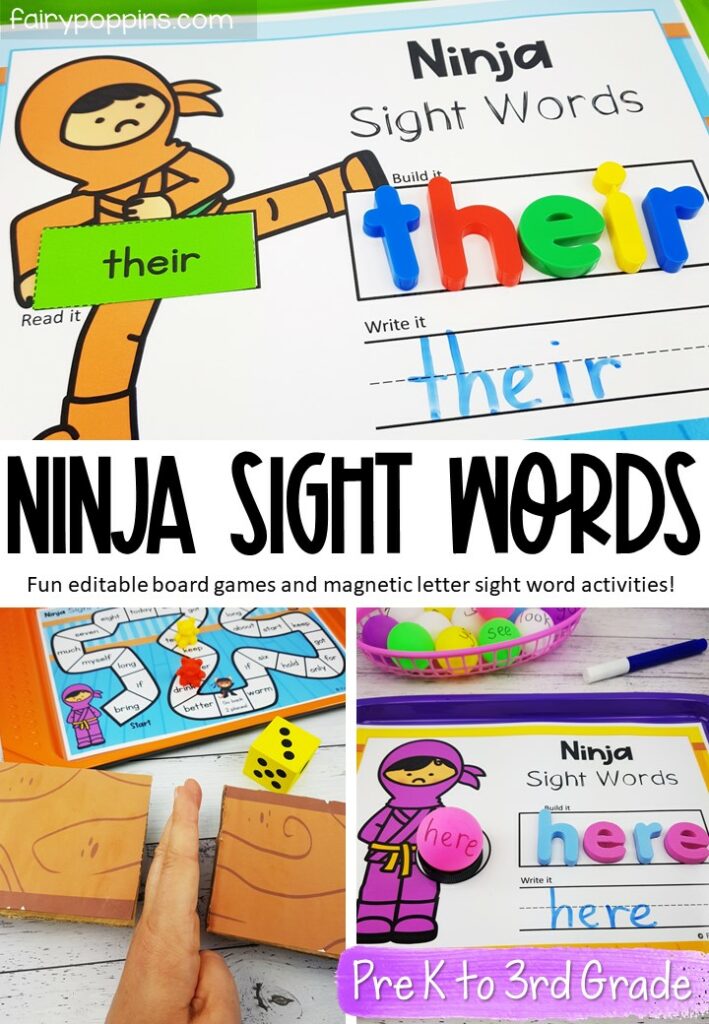 Pin