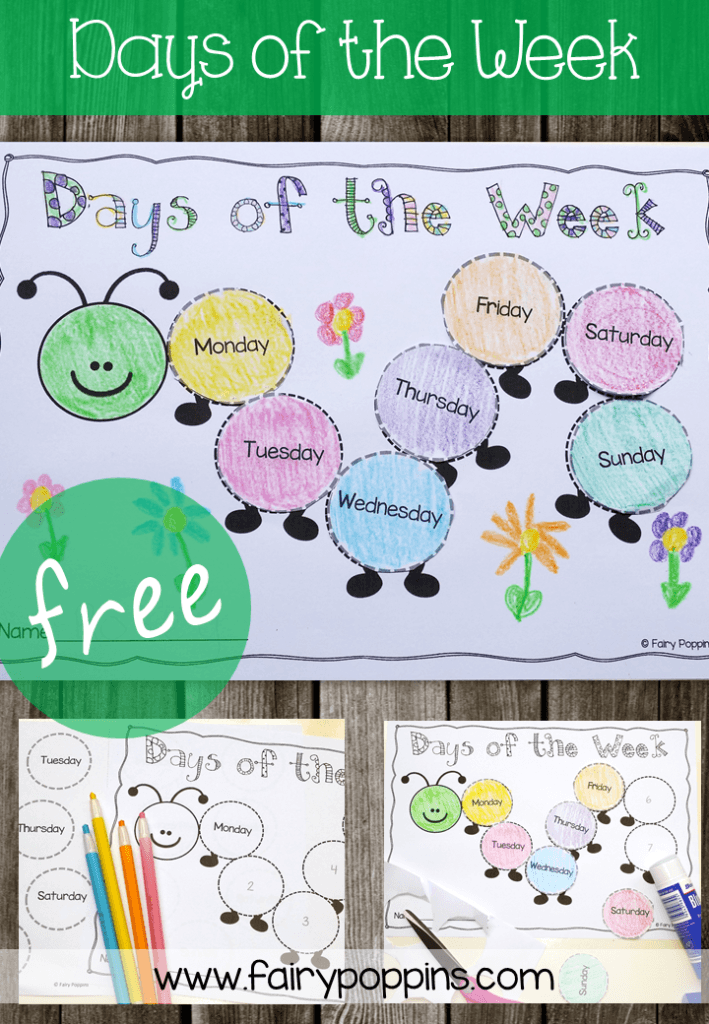 If you're teaching days of the week you'll love this free caterpillar activity.
I love playing a days of the week song before doing any days of the week activities. Here are some of my favourite You Tube song links:
Days of the Week Clap  (tune of the Adam's Family)
Days of the Week Song (train – very catchy song)
Days of the Week Sing-along Song 
I find it doesn't take long before we all get a days of the week song stuck in our heads, which is very handy for ordering the day circles on this caterpillar activity!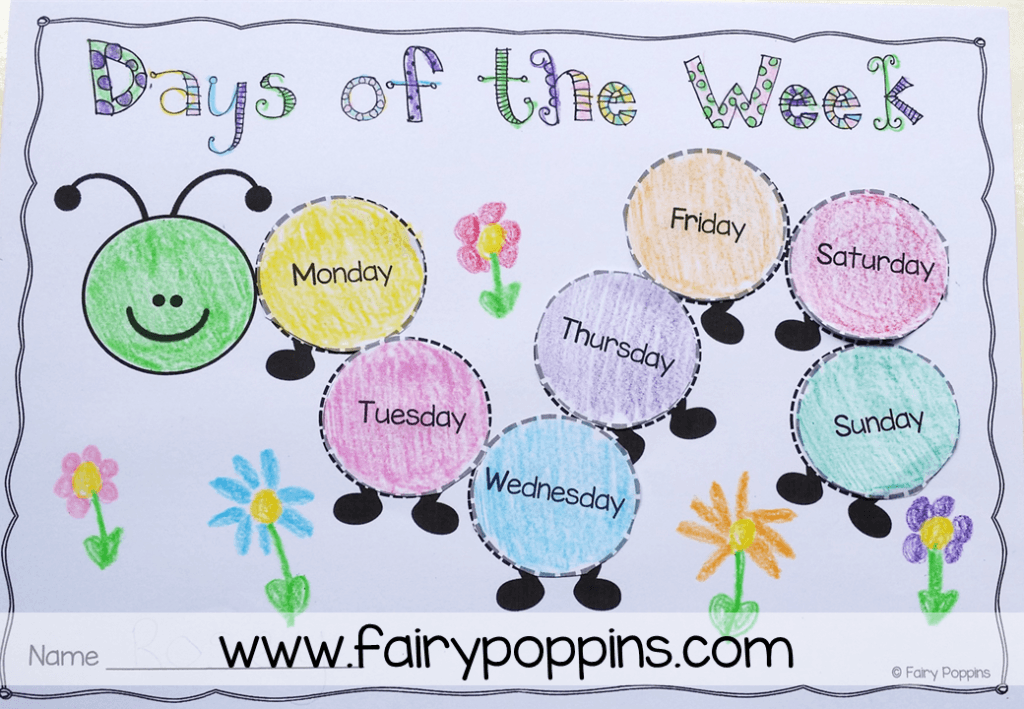 To begin with colour in the caterpillar and days of the week circles. Next cut out the circles and paste the days in the correct order on the caterpillar's body. If you're doing a spring theme, children can draw some flowers around the caterpillar too.
Grab your free caterpillar activity here.
You may also be interested in these cute owl themed word cards too. I love using them for games, display or flash cards.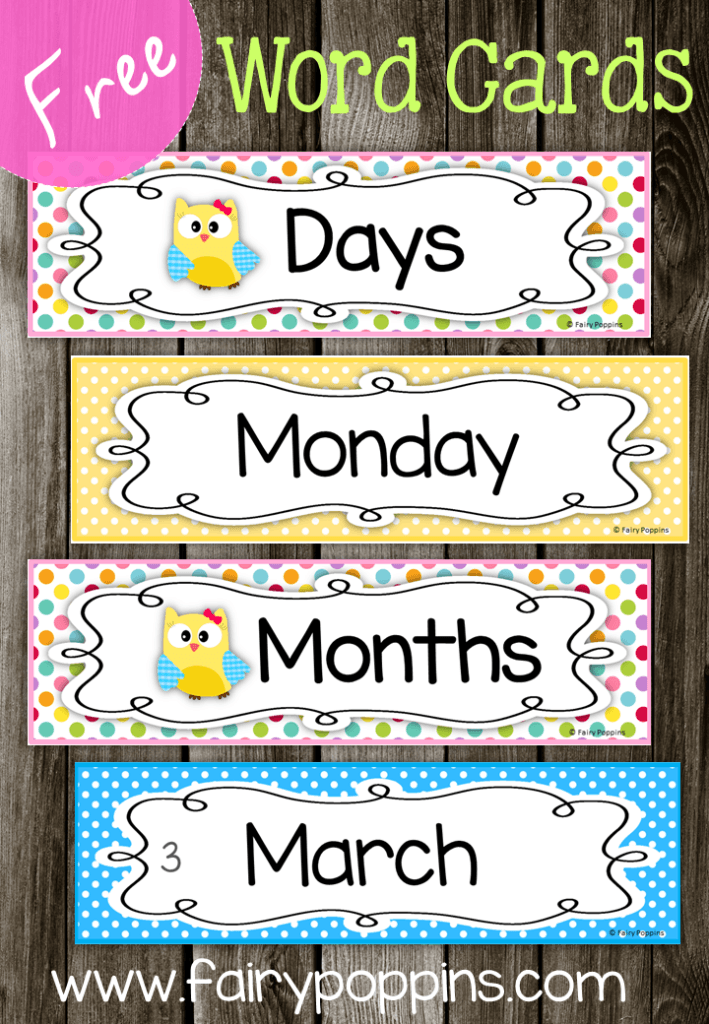 These are available here.
 Days of the week fly swat is an easy game to play. Simply lay out the cards and give each child a fly swat. Then call out the day that the children need to find and swat. Whoever swats a card first keeps it. The player with the most cards wins.
For more fun spring themed activities check out the great ideas featured below!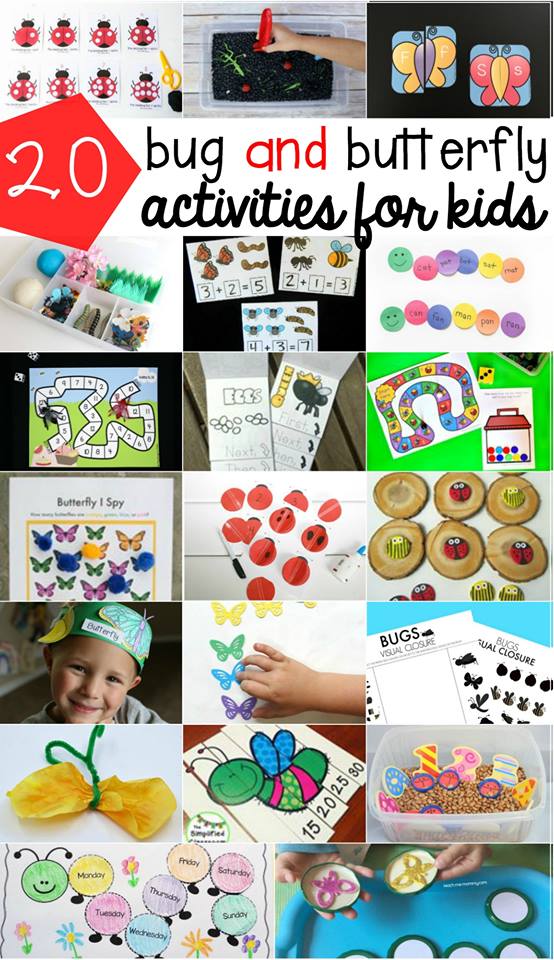 LEFT TO RIGHT:
Ladybug Playdoh Math Counting Mats // Fun with Mama
Get the Bugs Out Sensory Bin // Coffee Cups and Crayons
Butterfly Alphabet Puzzles // Modern Preschool
Butterfly World Play Dough Kit // Mama. Papa. Bubba.
Bug Addition Cards // The Kindergarten Connection
Caterpillar Word Family Activity // Mom Inspired Life
Bug Race Math Game // The STEM Laboratory
Ant Life Cycle: First, Next, Then // Liz's Early Learning Spot
Collecting Bugs Addition Game for Preschoolers // Stay at Home Educator
Butterfly I Spy Game // Pleasantest Thing
3D Ladybug Counting Game // M is for Monster
DIY Clay Minibeast Tic Tac Toe // Adventures of Adam
Butterfly Life Cycle Hats // Playdough to Plato
Butterfly Count and Color Sort // Powerful Mothering
Visual Closure Activities Bugs Theme // Sugar Aunts
Coffee Filter Butterfly Craft for Kids // Pre-K Pages
Spring Insects Skip Counting Puzzles // The Simplified Classroom
Ladybug Spot Counting Activity // Play & Learn Everyday
Days of the Week Caterpillar // Fairy Poppins
Butterfly Memory Game // Teach Me Mommy
(Not Shown) Toilet Paper Roll Butterfly Craft // Life Over Cs