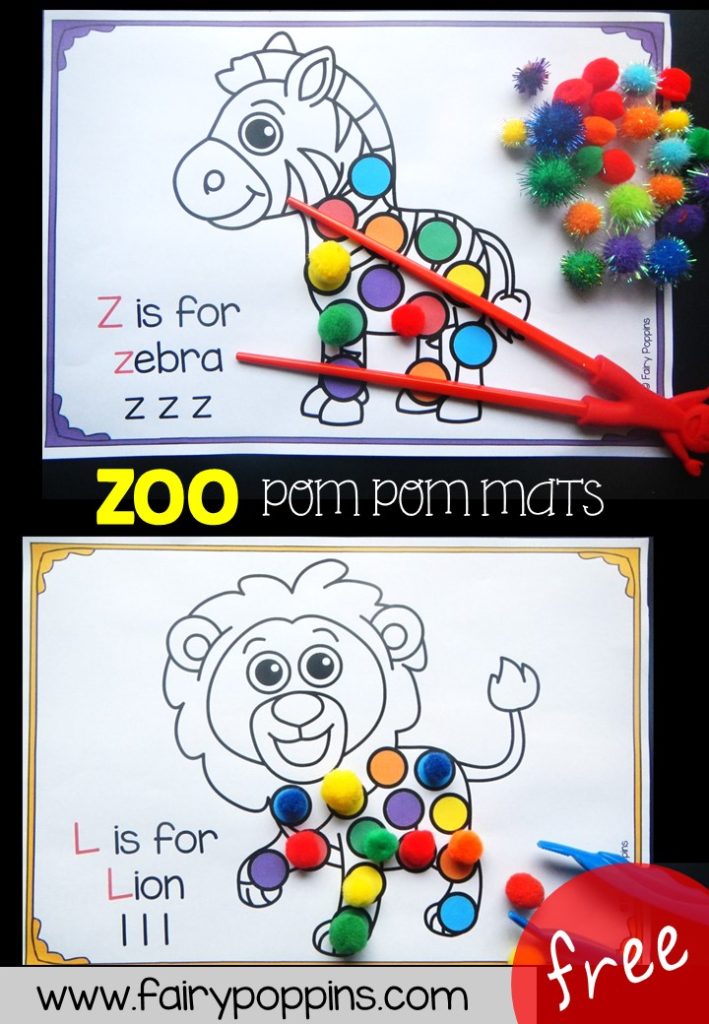 Kids will love matching colors with these fun color matching pom pom mats.
This hands on activity is an awesome way to help kids learn how to identify colors. It is also helps them to develop their fine motor skills.
Preparation – Zoo Themed Pom Pom Mats
I printed the zoo pom pom mats and laminated them for added durability. Then I filled a basket with small pom poms in the colors of red, orange, blue, green, purple and yellow. Next I grabbed some tools to pick up the pom poms such as chopsticks, tweezers and small tongs.
How To Play
The kids began by naming the colors of the pom poms. Then I explained to the kids that they need to find a pom pom with the same color as the circle and then place it on top. I modeled how to play using one zoo pom pom mat. I pointed at a yellow circle and said "This circle is yellow, so I need to put a yellow pom pom here".  After that the kids had a turn on their own and I assisted as required. The kids experimented picking up the pom poms with the tweezers, tongs and chopsticks – which was a bit tricky at first, but lots of fun!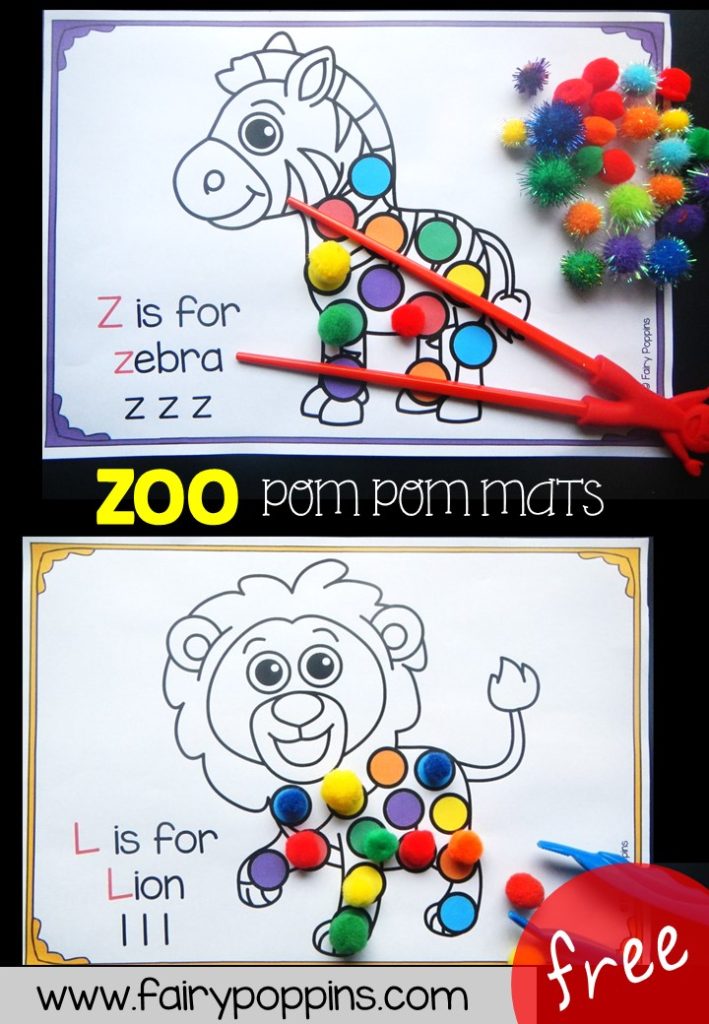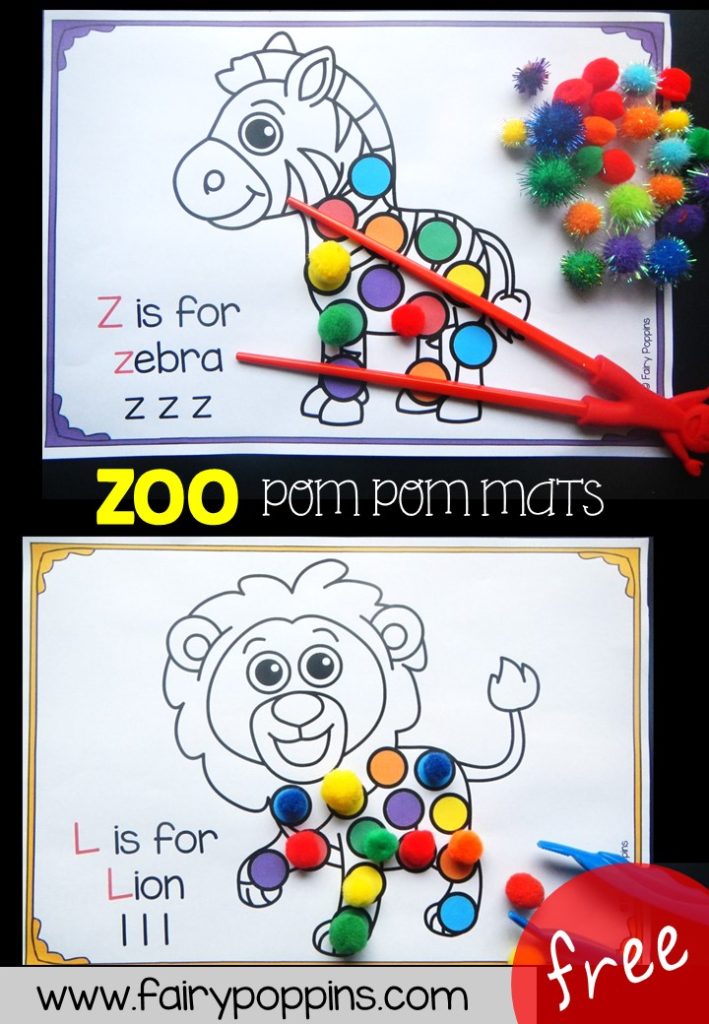 If you are looking for some more fun color matching activities, you may also like these Alphabet Activities, which include bingo dauber worksheets and a complete set of alphabet pom pom mats.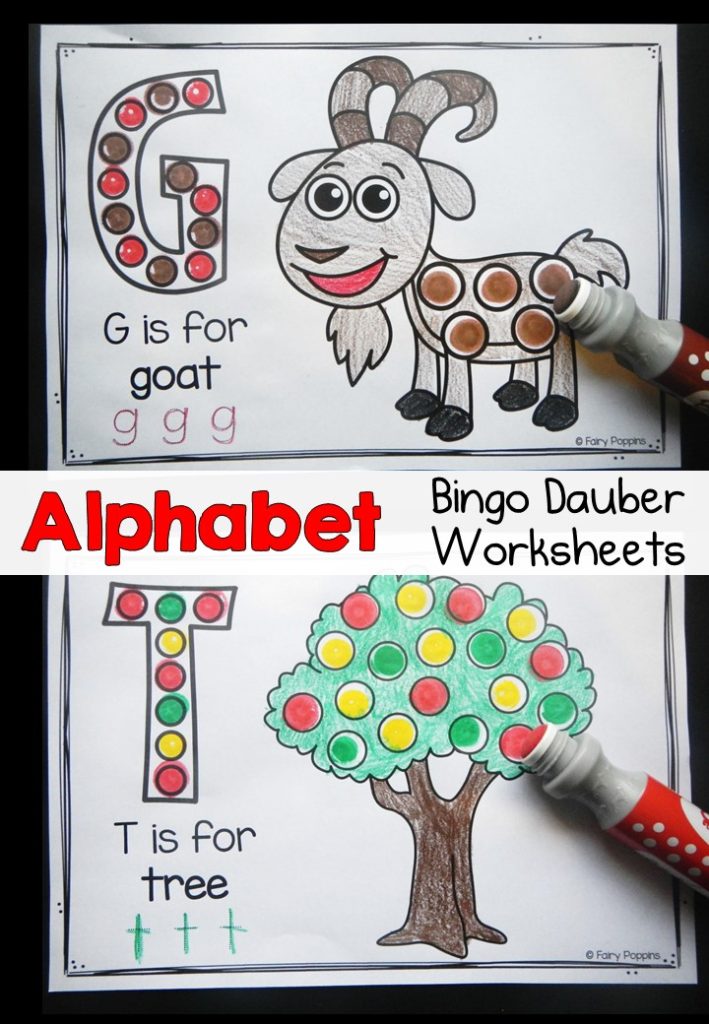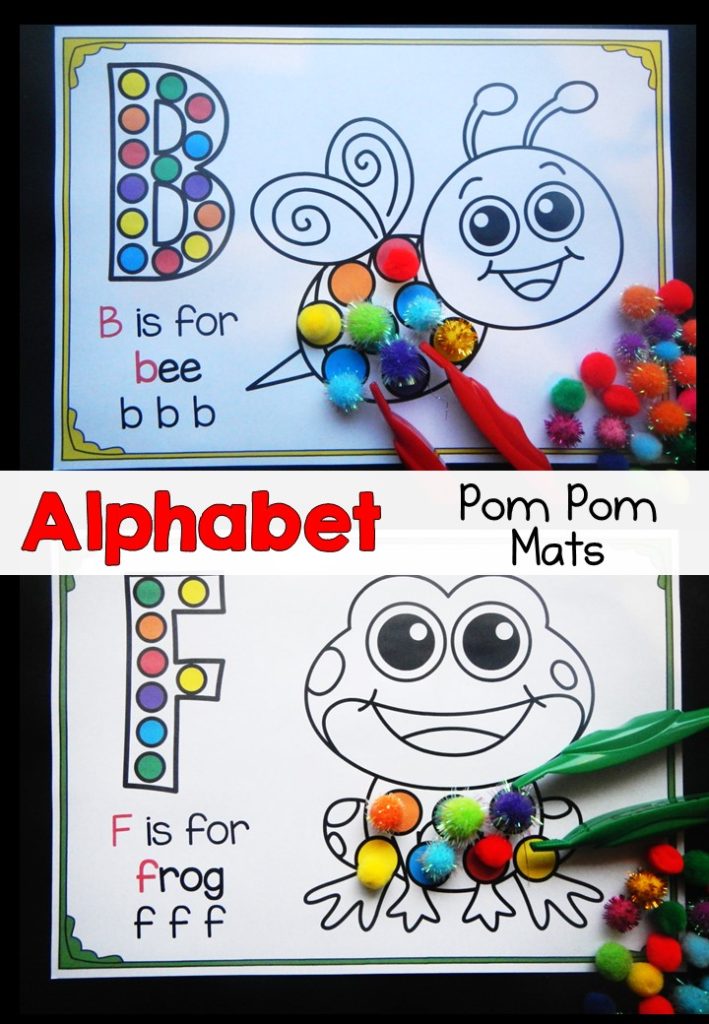 To download the zoo pom pom mats click on the download button below.


For more fun zoo themed activities, check out the links below.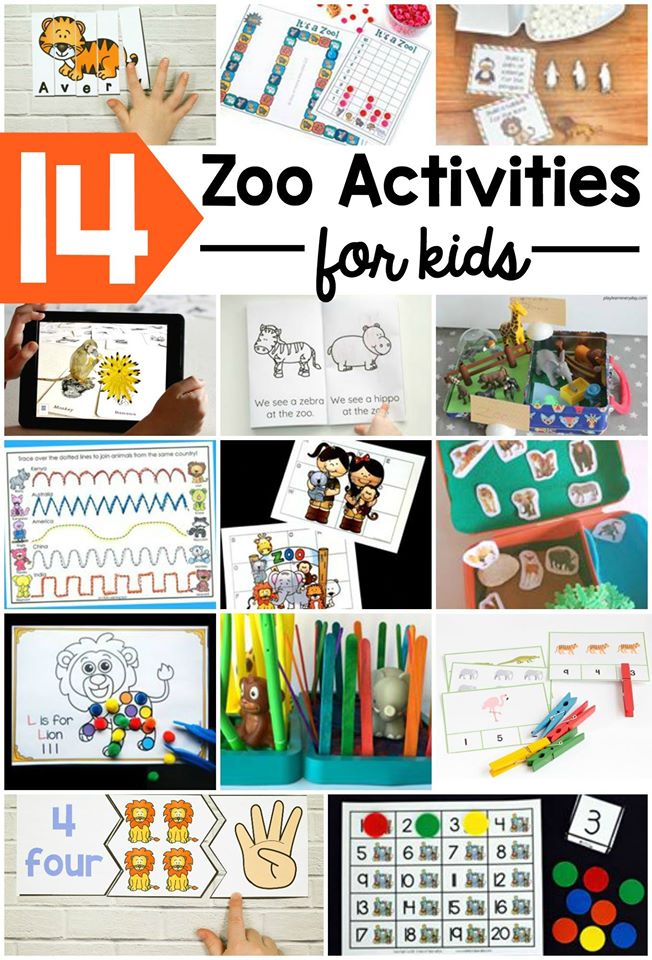 FROM LEFT TO RIGHT:
Editable Name Puzzles // Playdough to Plato
It's a Zoo Graphing Game // Stay at Home Educator
Zoo Themed STEM Activity // Sara J Creations
Interactive Animal Alphabet Flashcards // Science Kiddo
Zoo Sight Word Book // Still Playing School
Zoo Small World Busy Box // Play and Learn Every Day
Zoo Animals: Tracing Lines // Liz's Early Learning Spot
Letter and Number Matching Puzzles // The Simplified Classroom
Zoo Busy Box // Teach Me Mommy
Zoo Pom Pom Mats // Fairy Poppins
Invitation to Make Dear Zoo Small World // Adventures and Play
Zoo Themed Counting Clip Cards // Schooling a Monkey
Zoo Number Puzzles // The STEM Laboratory
Zoo First to 20 and First to 50 Math Game // A Dab of Glue Will Do