This Bakery dramatic play center helps kids engage in pretend play and learn about what baker's do. It's suitable for kids in Pre-K, Preschool and Kindergarten, although I'm sure older children will love it too!

Why is dramatic play important?
Pretend play helps kids to learn about themselves, the world and how things work. Dramatic play centers also help to strengthen a child's language development (e.g. expressive language, vocabulary), social skills and play skills. Children learn a lot through play!
Bakery Dramatic Play
I love this dramatic play center for teaching kids about the community helper role of a baker! Aside from being super fun and cute, it's also very easy to set up.
Bakery – There are a few different sections to this area including a bakery, kitchen and tea party area. In the main bakery area the kids can use play money to buy bakery foods.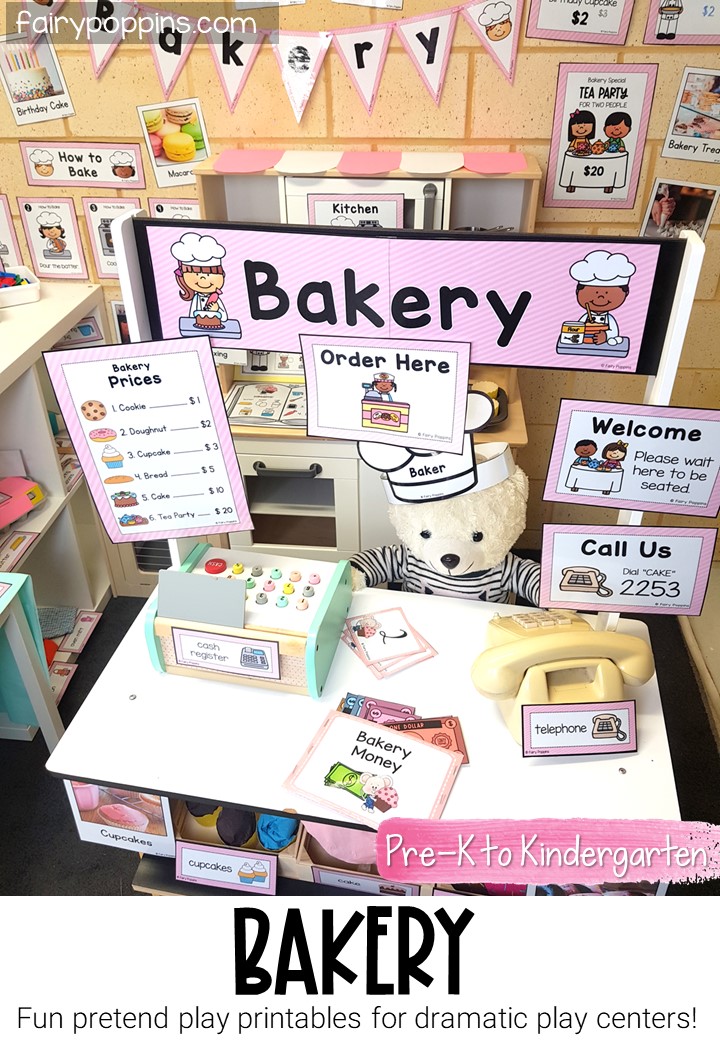 Pin
Kitchen Dramatic Play
In the kitchen area, kids can pretend to bake. There are a variety of printables such as a recipe book, real life photos and a baker's check list. I've also included some printables for a playdough area. For example, you can add some cookie cutters, decorations and birthday candles so the kids can make playdough cakes and cookies.
Bakery Tea Party
Another fun feature of this dramatic play area is the kids can have a tea party! They can make their order at the bakery and then enjoy sipping pretend cups of tea. The tea party treats include a cupcake, doughnut and cookie – which can all be made from craft materials.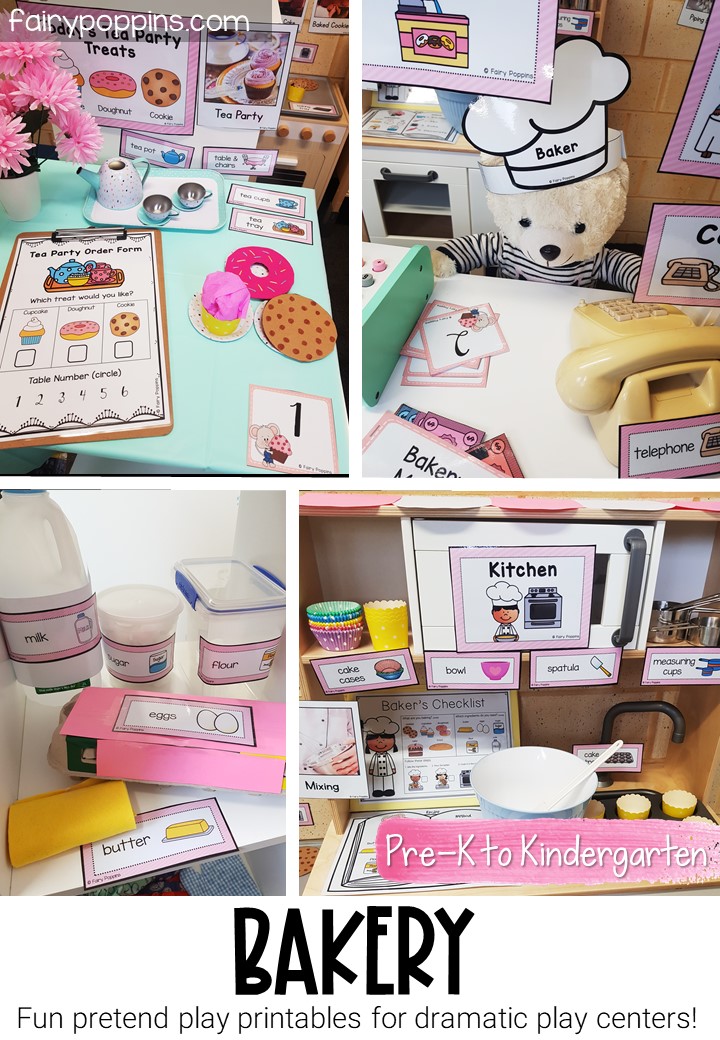 Pin
Bakery Foods – I've made it so all of the main ingredients and bakery foods can be made easily. For the ingredients I attached the labels to some recycled containers (see above). I made the main bakery foods out of patty pans, brown paper, crepe paper, felt and cardboard (see below).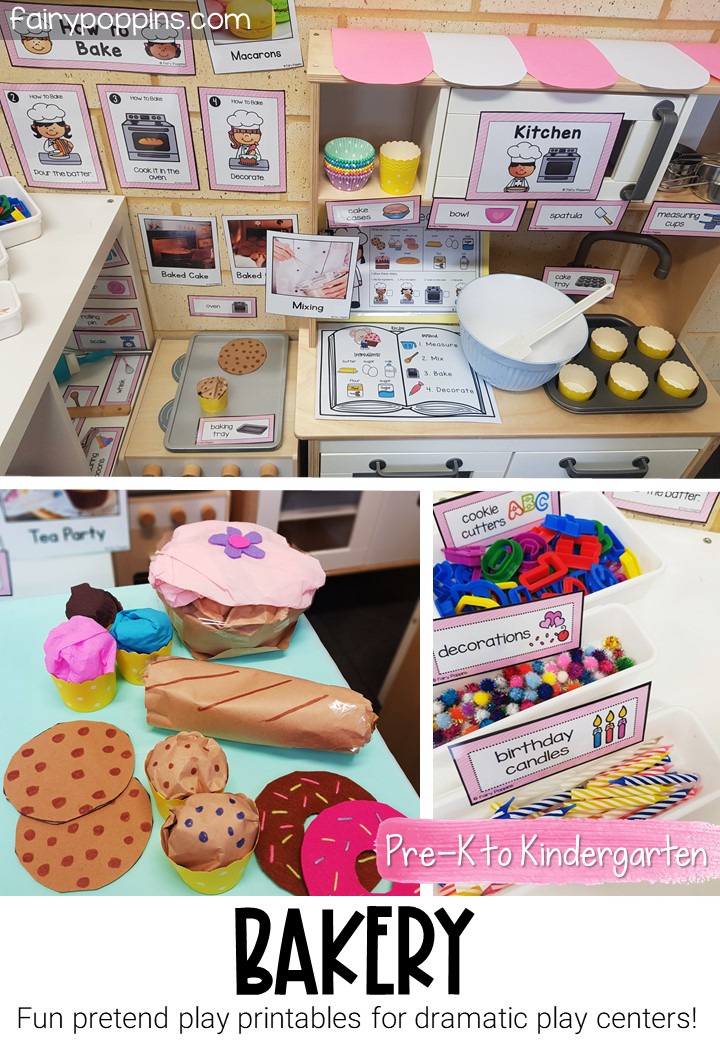 Pin
I hope the kids have lots of fun playing in this bakery!
More Bakery Activities
You may also love the following number sense activities! You can learn more about them here.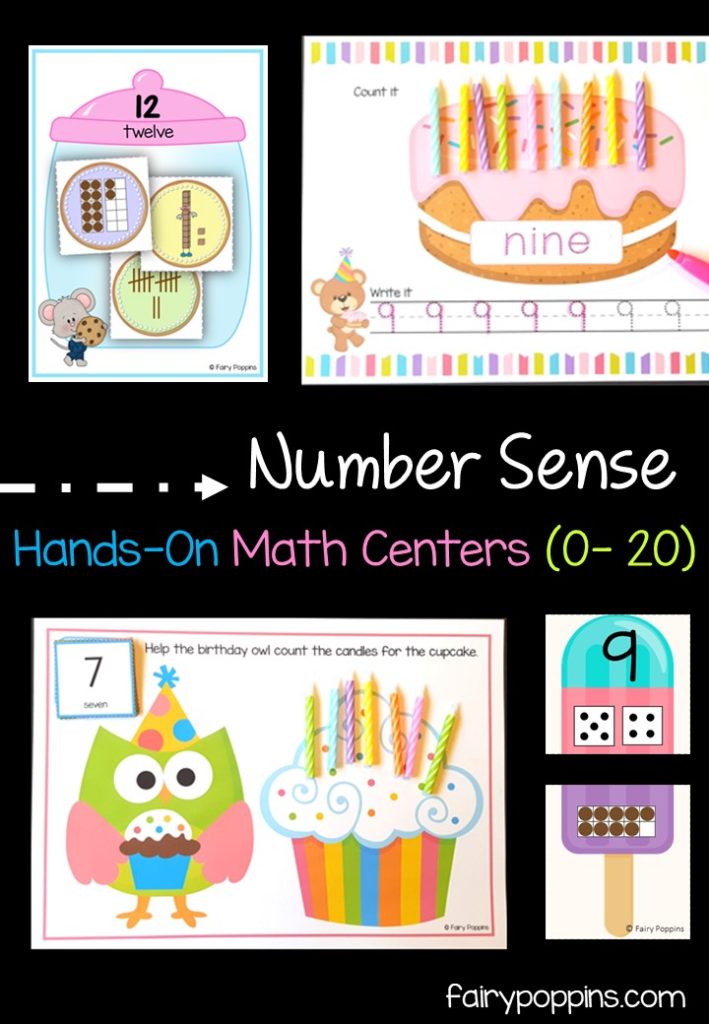 Pin