These lacing cards help kids develop fine motor skills and hand-eye coordination. They're a great addition to Pre-K, Preschool or Kindergarten fine motor centers or table top activities.
Dinosaur Lacing Cards
Lacing cards are a fun way to develop fine motor skills and positional language. Young dinosaur fans are sure to get excited about these realistic dinosaurs!
Preparation – I began by printing and laminating the resources for added durability. Next, I cut out all of the dinosaurs by cutting along the dotted lines. After that I grabbed my one hole punch and punched a hole in each of the circles. While I was doing this I thought about gluing the pictures onto cardboard too, but ended up just sticking with the laminated cards. Finally, I put the lacing cards in a basket and grabbed some threading laces.
Tip – I bought my threading laces from a teacher supply store.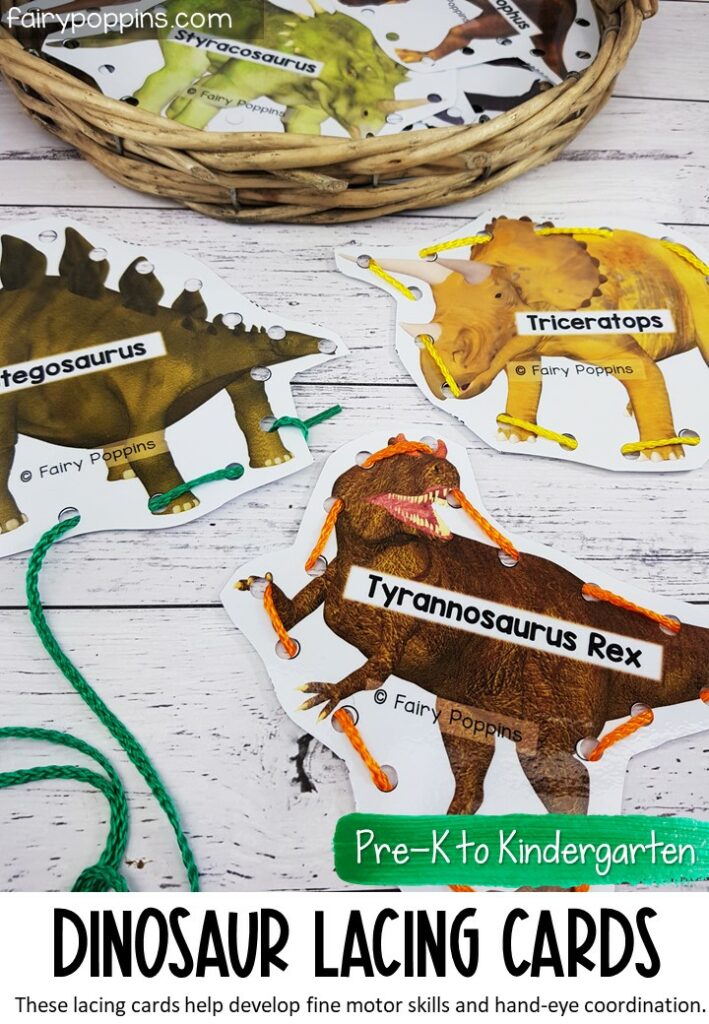 Pin

How to Play – Start by asking the kids to choose a dinosaur. Then tie one end of the lacing thread to the card (see above). Next, model how to thread the lace through the holes using a sewing motion. This is a great way to use positional language such as "in" and "out", "up" and "down", and "through".
Safety Tip – Always ensure that lacing activities are completed under adult supervision and pack away the laces as soon as the activity is finished. The use of laces is not suitable for children under three years of age.
Sewing Techniques – I usually teach kids to thread the lace "up" and "down" as shown in the photo above. You can also teach kids to thread the lace "in" and "out", a bit like a blanket stitch. Of course some kids like to freestyle and sew it their own way, which is perfectly okay too – you just might be facing a few more tangles come pack away time!
Other Fine Motor Activities
If you love lacing cards like me, you can check out these other fun sets too. I've used photos with all of them, so they can be used as a Montessori matching activity too. For example, match a lion figurine to the lion card.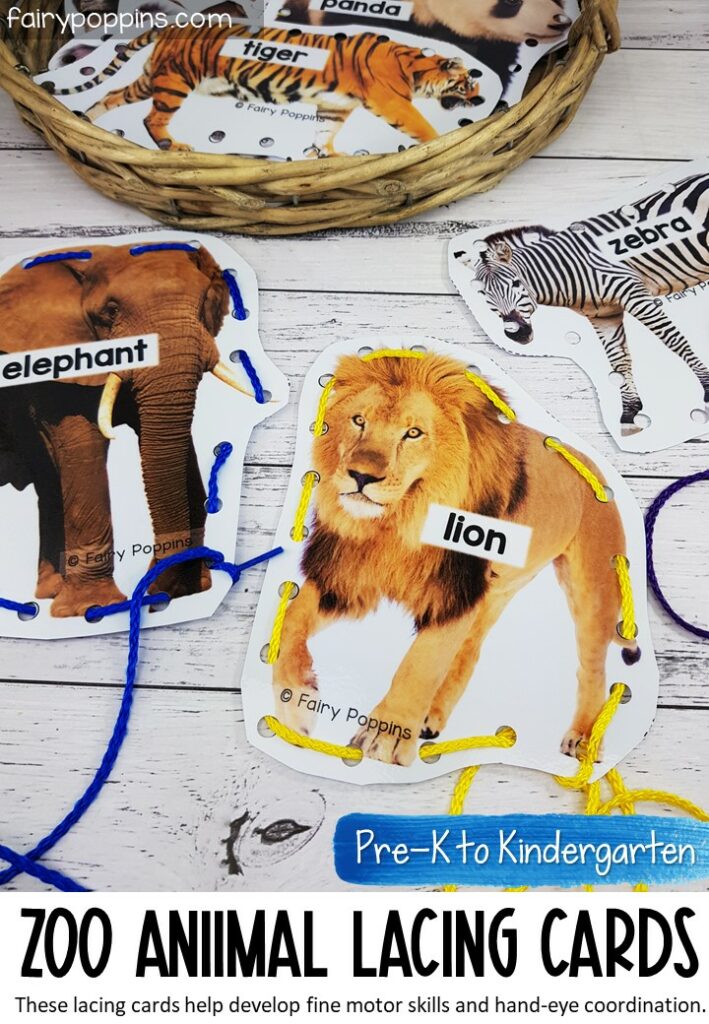 Pin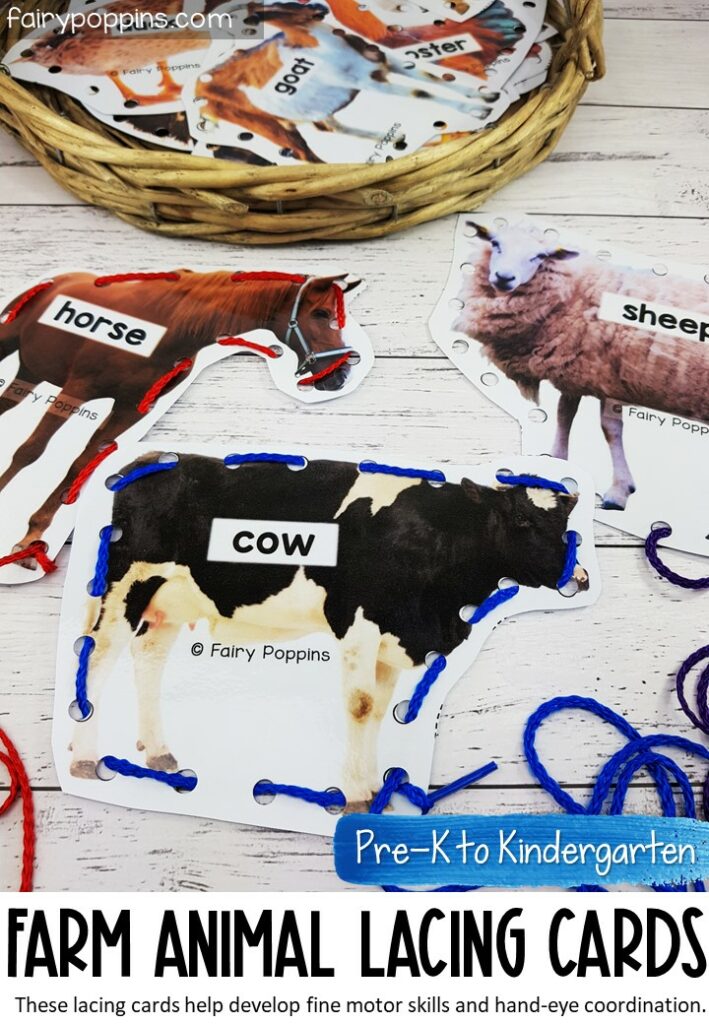 Pin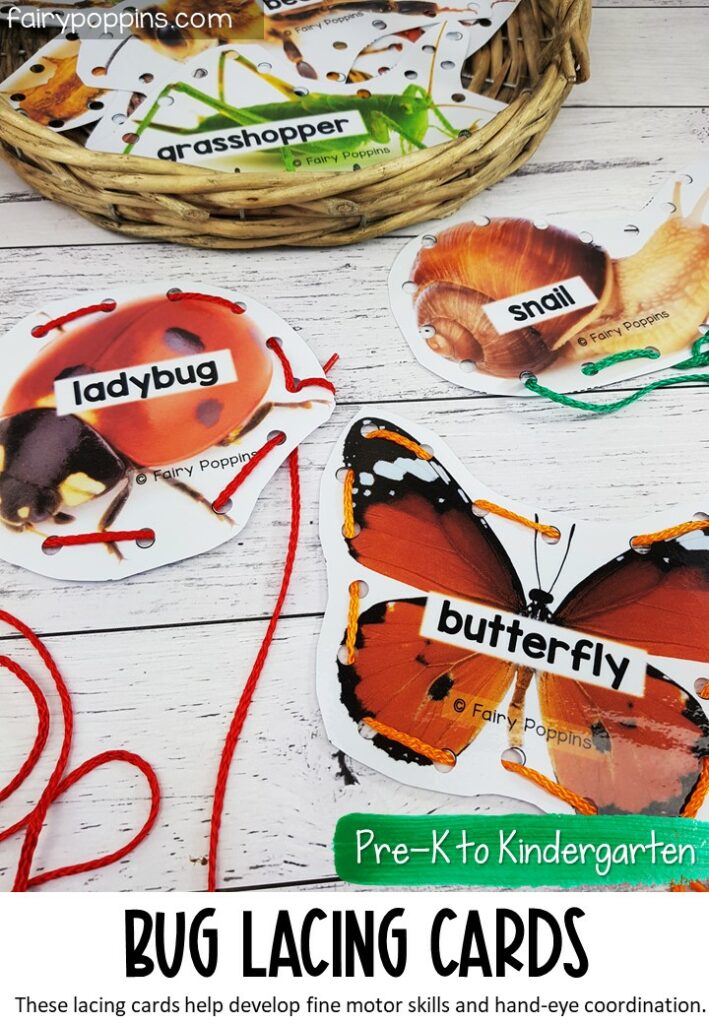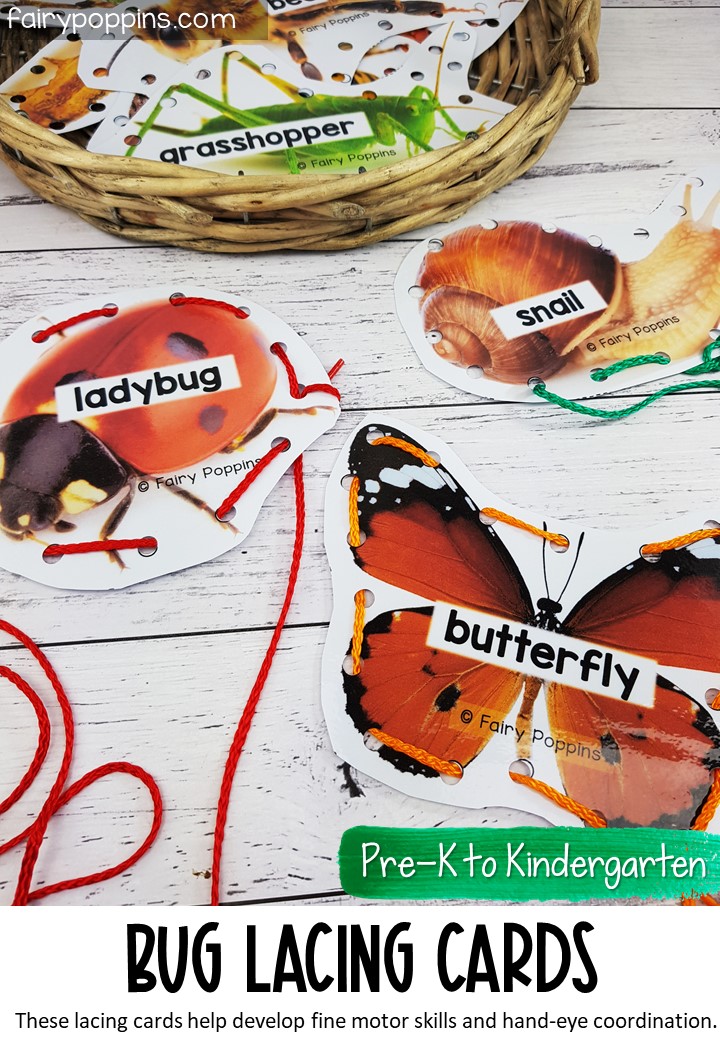 Pin
Free Pet Lacing Cards
Be sure to check out these free pet lacing cards too!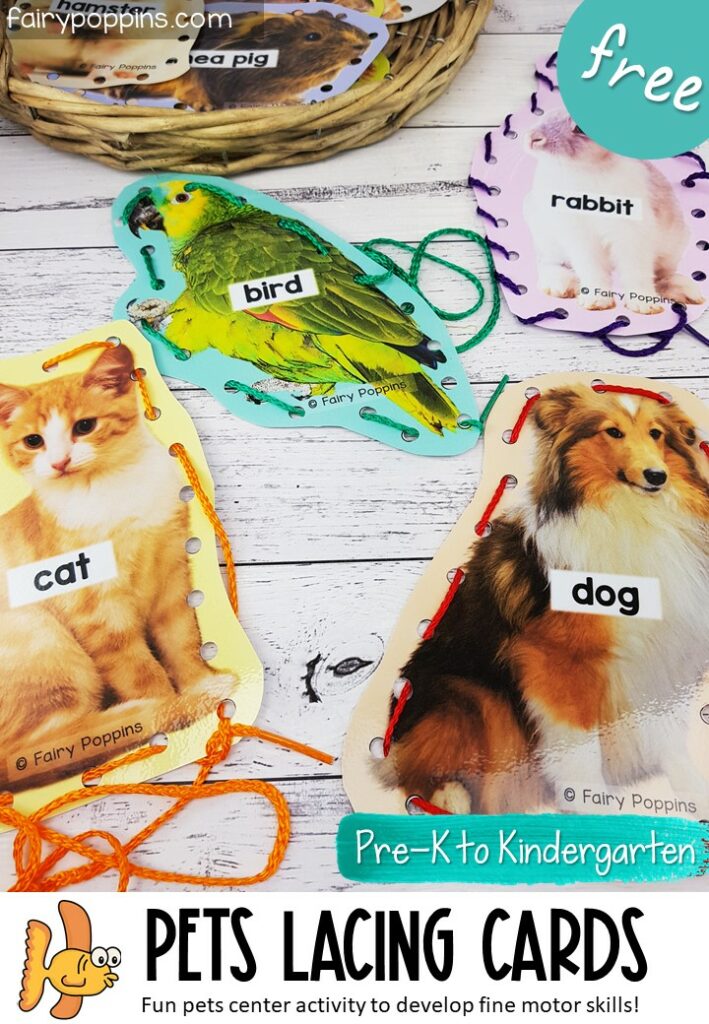 Pin
More Fun Fine Motor Activities

If you're looking for more fun fine motor centers, be sure to check out these alphabet fine motor centers too. They feature a different fine motor activity for each letter of the alphabet. You can learn more about them here.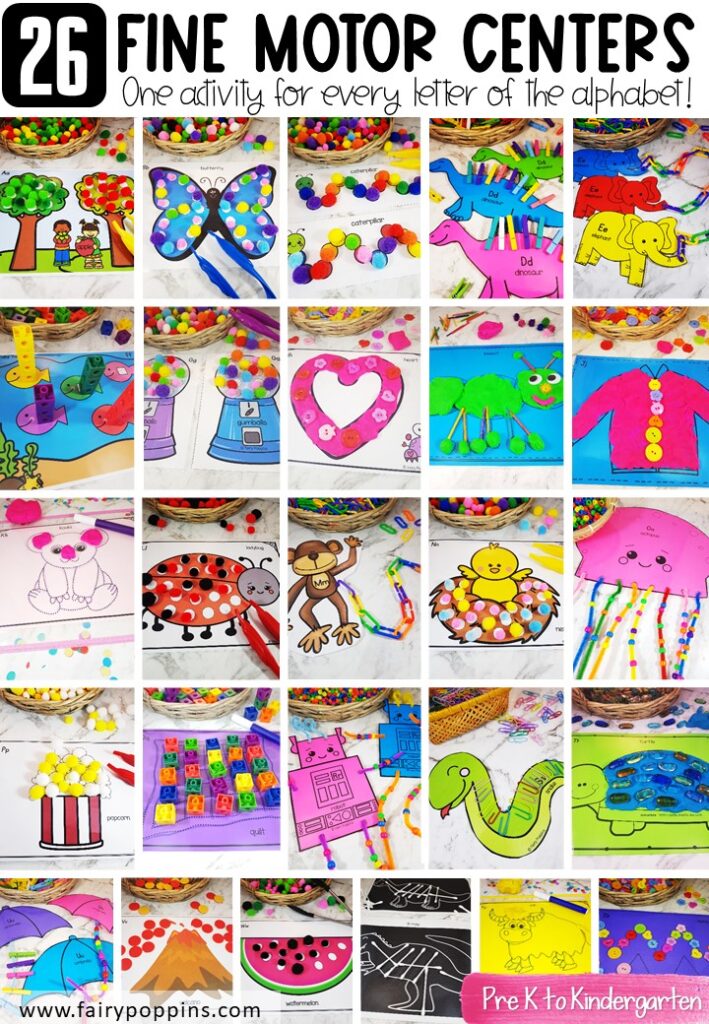 Pin