These snowman rhyming puzzles help kids develop the phonemic skill of rhyme identification. They're a great addition to phonological awareness activities in Pre-K, Preschool and Kindergarten.
Snowman Rhyming Puzzles
This hands on activity is an awesome way to get kids involved in identifying words that rhyme.
Preparation
First I printed the puzzles and laminated them for added durability. Then I cut along the dotted lines to separate the puzzle pieces. Finally I spread the puzzles out on a table and the activity was all set to go!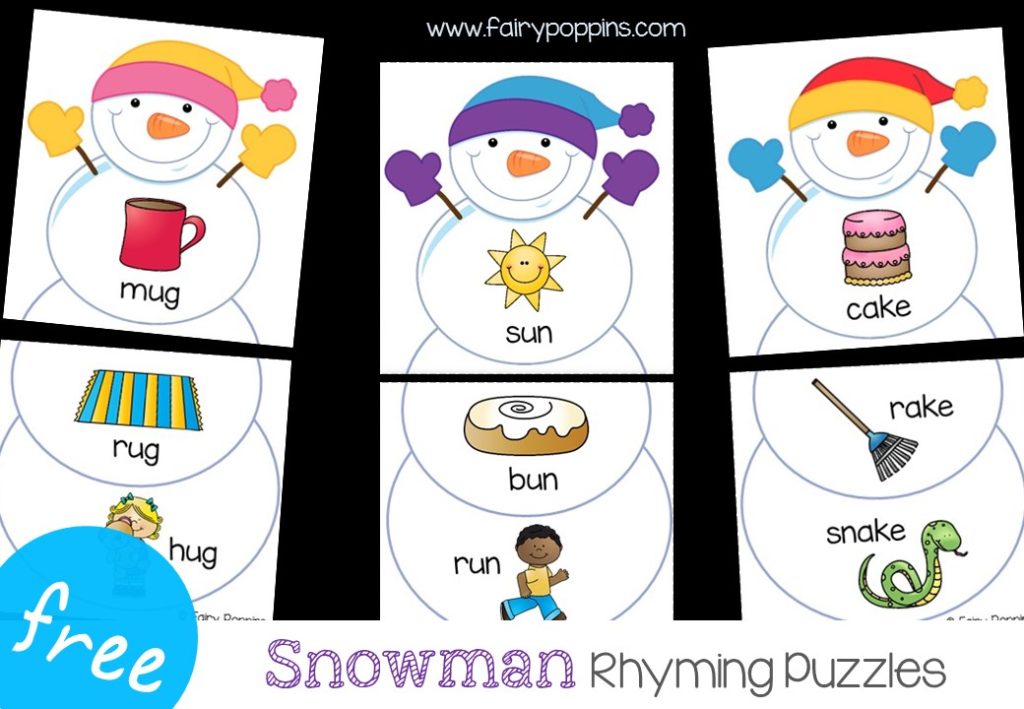 Pin
Before beginning explain to the kids that rhyming words sound the same because they have the same final sound.
How to Play
First choose a snowman head and name the picture shown. Next find the bottom part of the snowman that has the pictures that rhyme. Finally, say the names of all three pictures to check they rhyme (sound the same).
Extension
As an extension activity you can encourage kids to generate words that rhyme. For example, after completing the "hat" snowman ask them to think of other words that rhyme with hat such as cat, rat, mat, sat, bat and so on.
To download these free rhyming snowman puzzles click on the download button below.

Pin
More FREE Snowman Activities for Kids
For more fun snowman themed activities, check out the links below.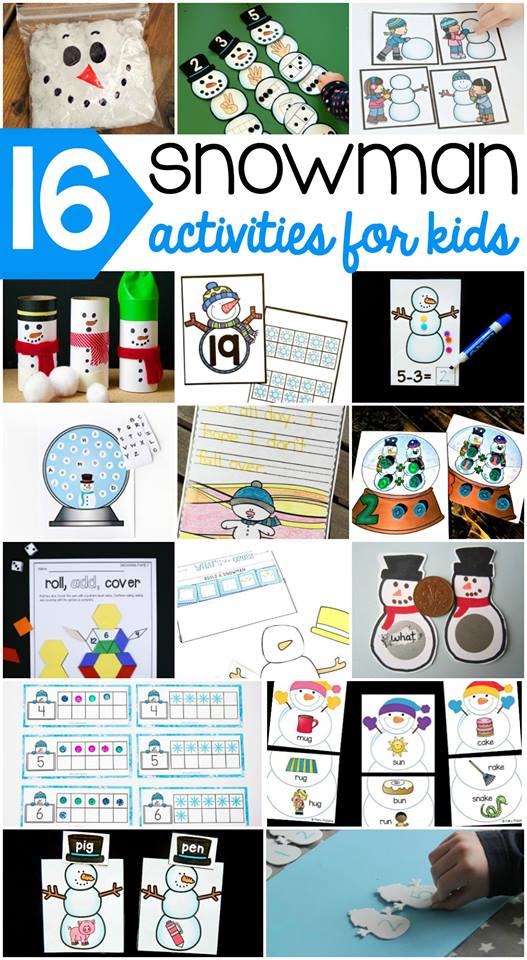 Pin
FROM LEFT TO RIGHT:
Exploding Snowman Baggie: Winter Snow Science for Kids // Science Kiddo
Number Match Printable // A Dab of Glue Will Do
Preschool Activity Pack // Schooling a Monkey
Snowball Shooter // The STEM Laboratory
Teen Number and Ten Frame Match // Recipe for Teaching
Subtraction Mats // The Kindergarten Connection
Alphabet Activity // Mom Inspired Life
Writing Paper with Prompts // Liz's Early Learning Spot
Printable Fact Family Activity // DIY Farm Wife
Pattern Block Mats // Playdough to Plato
Sequencing Fun // Sara J Creations
Sight Word Search // Adventures of Adam
Winter Ten Frame Printable // Fun with Mama
Snowman Rhyming Puzzles // Fairy Poppins
CVC Word Match // Letters of Literacy
Two Digit Number Snowmen // Play & Learn Everyday
Hot Chocolate Stand
If you're looking for a fun dramatic play center that is winter themed. Be sure to check out this "Hot Chocolate Stand". You can find out more about it here.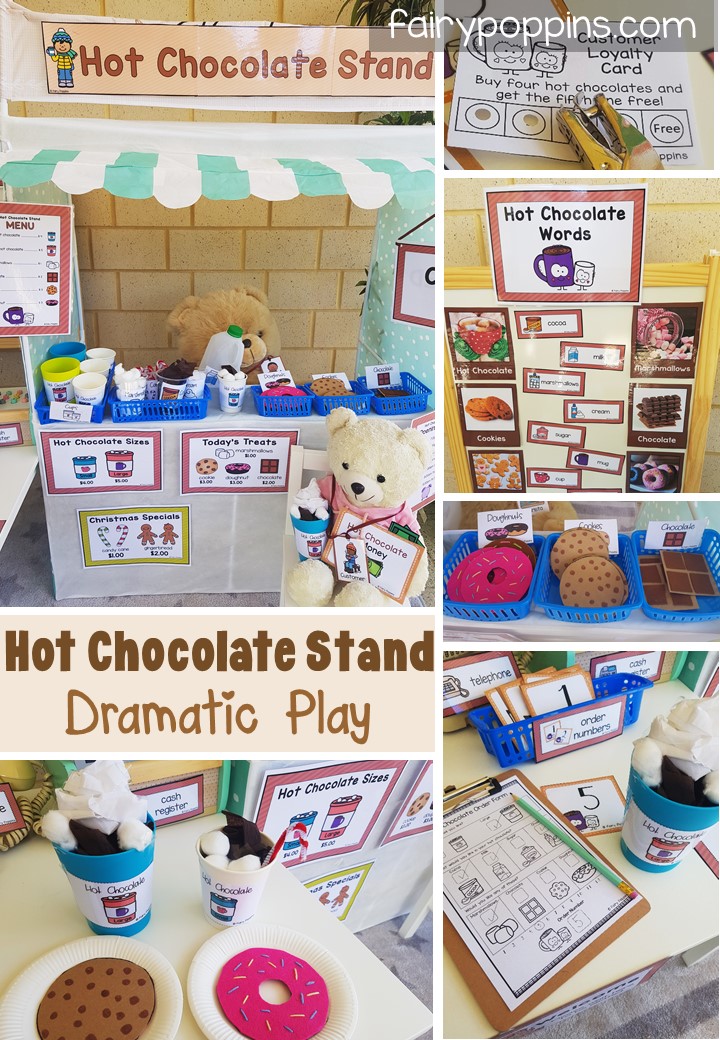 Pin