Nursery Rhymes Activities for Boosting Phonemic and Phonological Awareness
Have you ever pondered the lasting appeal of nursery rhymes? Beyond their catchy tunes, nursery rhymes are instrumental tools in enhancing children's phonological awareness.  The following phonemic awareness activities help teach kids about rhyming words through popular nursery rhymes and counting songs!
Why Nursery Rhymes Are Essential for Early Language Development
Rhyme Time: Nursery rhymes are crafted with rhyme and rhythm. This isn't just to make them catchy; it's a strategic way to help kids anticipate rhyming words, sharpening their phonological awareness skills.
Repetition Rules: The repetitive nature of nursery rhymes helps kids predict sound patterns, reinforcing their understanding of rhyming structures.
Alliteration Advantage: The repeated use of initial sounds is a fantastic way to boost children's phonemic awareness, making them keen listeners to the starting sounds of words.
Phonemic Play: Some rhymes, like "Baa Baa Black Sheep," emphasize individual sounds. This playful approach to phonemic awareness helps children discern individual sounds within words, a foundational skill for reading.
Vocabulary Vault: As kids explore the meanings of new words, they're simultaneously honing their phonological and phonemic awareness, tuning into the sounds that make up these words.
Segmentation Success: Clapping along to a nursery rhyme isn't just fun—it's a lesson in segmentation. This activity helps kids break down sentences into words and syllables, enhancing their phonological awareness.
Auditory Memory Mastery: Reciting nursery rhymes is more than just parroting—it's an exercise in auditory memory. This skill is pivotal for phonemic awareness, especially when they embark on their reading journey.
Engaging Entertainment: Kids are most receptive when they're having fun. The engaging nature of nursery rhymes ensures they're not only entertained but also educated in phonological and phonemic awareness.
Group Grooves: Sharing nursery rhymes in group settings, whether in classrooms or at home, fosters social interaction. This shared experience indirectly promotes phonological awareness through collective engagement.
So the next time you delve into the world of nursery rhymes with your young learners, remember you're not just singing—you're building a strong foundation for their phonemic and phonological awareness. So, keep those rhymes rolling and watch as their language skills flourish!
Nursery Rhyme Activities for Pre-K, Preschool and Kindergarten
I've always loved teaching nursery rhymes for the reasons mentioned above. So I created the following rhyming sorting mats which go one step further to specifically target the skill of rhyme identification – yay! They cover a variety of popular rhymes such as Humpty Dumpty, Baa Baa Black Sheep, Twinkle Twinkle Little Star, Hickory Dickory Dock and more! You can see a full list of what's included if you scroll down a bit further.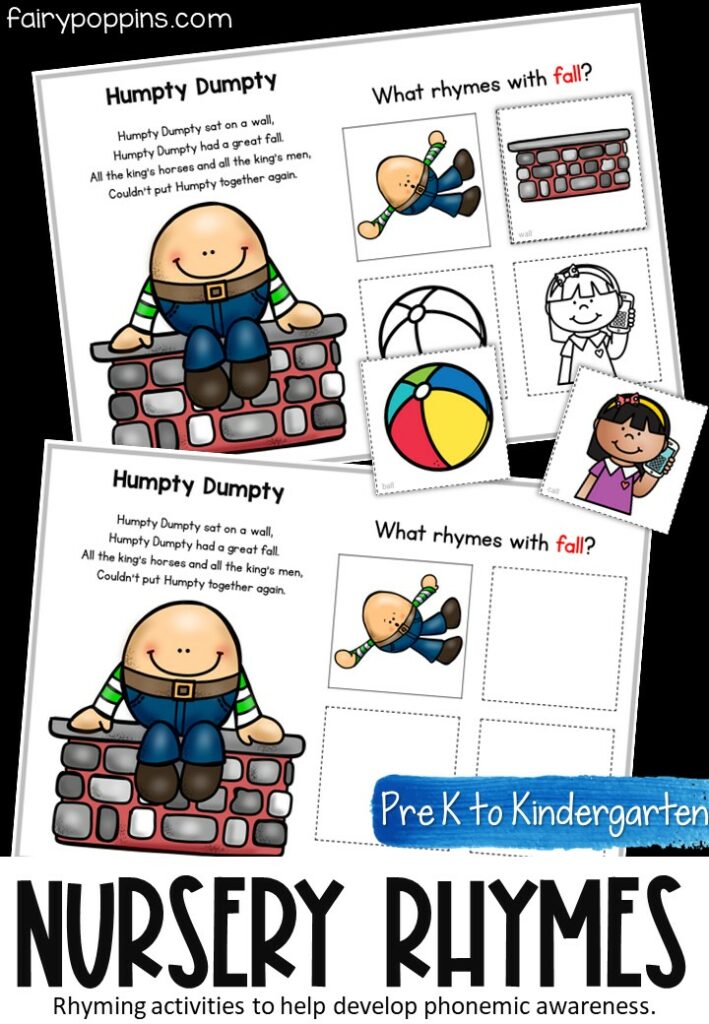 Pin
There are two versions of each mat. The first mat is great for beginners or kids working on visual discrimination. Kids can match the pictures on the rhyming cards to the pictures on the mat. The second mat is blank. So the kids need to find all of the pictures that rhyme with the word shown on the mat. I typically work with a few mats at a time, and introduce additional mats once the first few have been completed.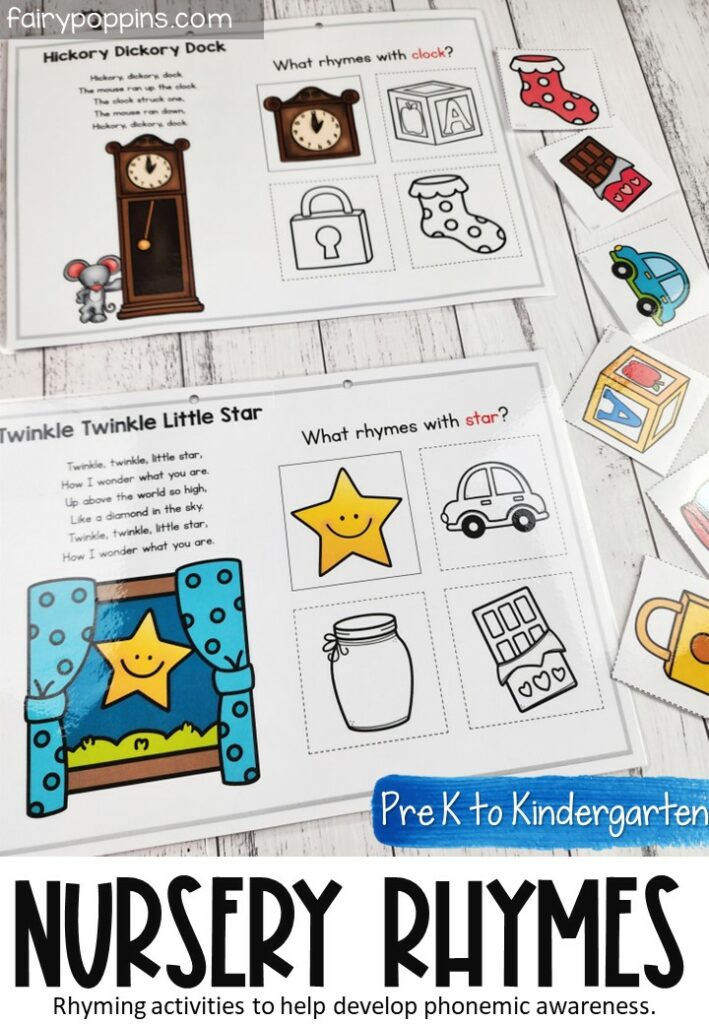 Pin
Here's a summary of the nursery rhymes and counting songs that are included:
Nursery Rhymes
Baa, Baa, Black Sheep
Hey Diddle Diddle
Hickory Dickory Dock
Humpty Dumpty
I'm a Little Teapot
Incy Wincy Spider (includes an Itsy Bitsy Spider version)
Jack and Jill
Little Bo Peep
Little Boy Blue
Little Miss Muffett
Mary Had a Little Lamb
One, Two, Buckle My Shoe
Polly Put the Kettle On
Pat-a-cake
Row Row Row Your Boat
See-saw Margery Daw
The Muffin Man
This Little Pig
Three Blind Mice (includes two versions)
Twinkle Twinkle Little Star
Counting Songs
Five Fat Sausages
Five Little Apples
Five Little Crows All Shiny and Black
Five Little Cupcakes
Five Little Ducks
Five Little Monkeys Jumping on the Bed
Five Little Monkeys Swinging in the Tree
Five Little Speckled Frogs
Head, Shoulders, Knees & Toes
Teddy Bear, Teddy Bear
Ten in the Bed
Wheels on the bus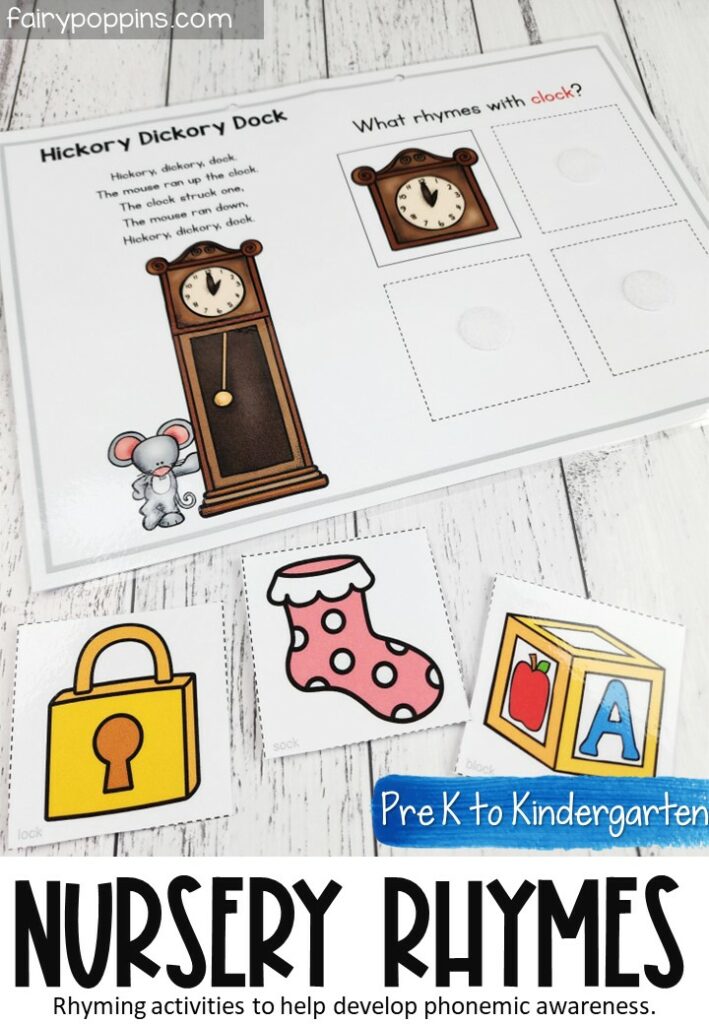 Pin
I love storing all of my sorting mats in a white binder, along with the cover page and contents page. You can learn more about these printables below. I hope you find them helpful!

Pin
More Rhyming Activities for Kids
You may also like the following rhyming activities which you can learn more about here.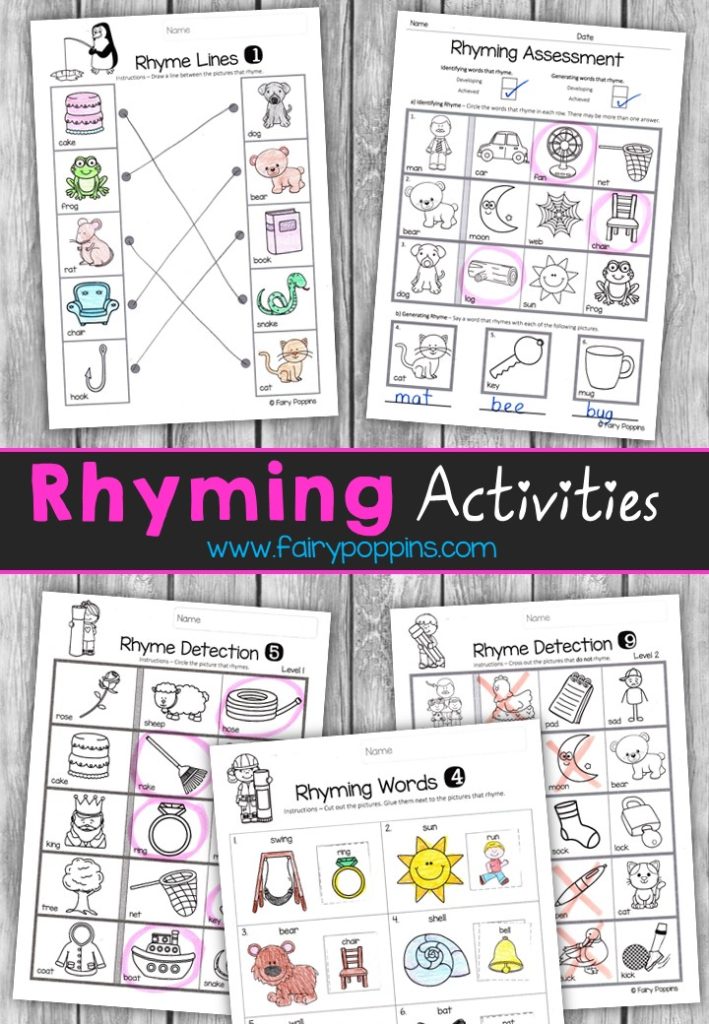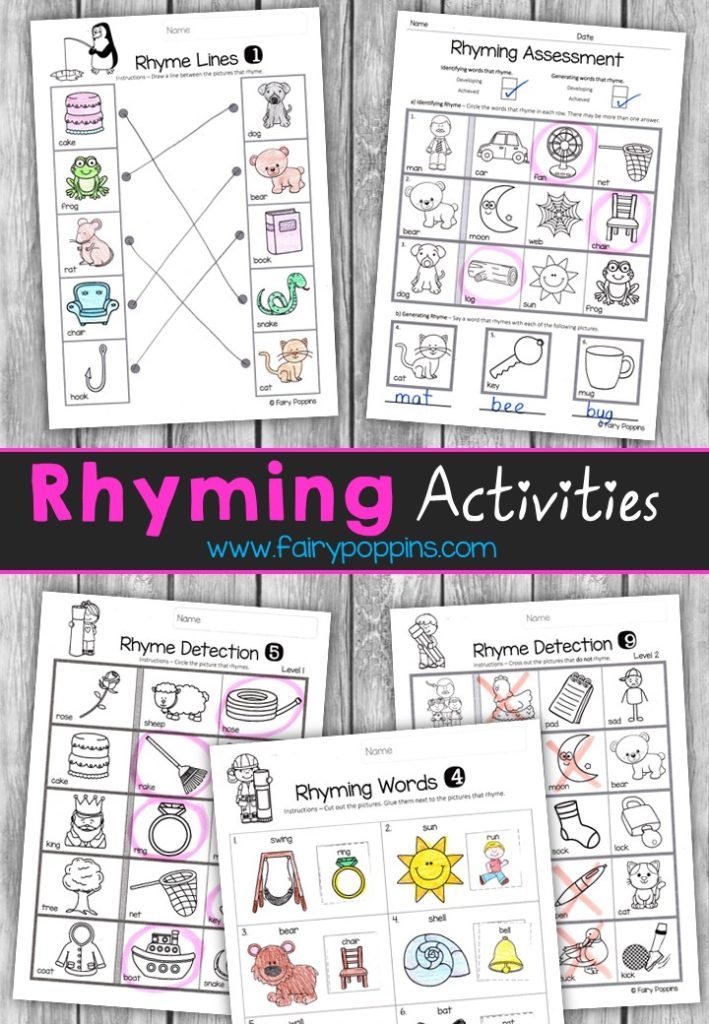 Pin