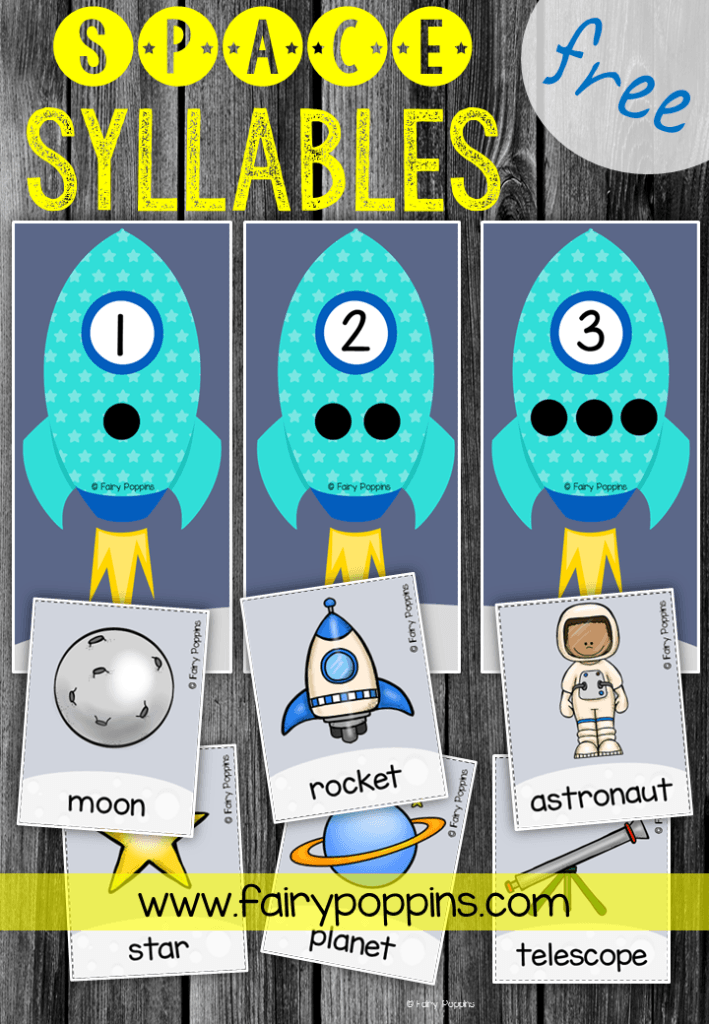 These rocket mats and pictures are a fun way for children to practise identifying syllables.
In my class I use body beats to teach syllables. I began this activity by laying out the rocket syllable mats. Next I showed one picture card at a time and asked what it was. After that I asked my students to body beat the word to show how many syllables there were.  Finally I asked a student to place the picture below the corresponding rocket.
Here is a video I found that illustrates a syllable game with the body beating technique I prefer to use.
https://www.youtube.com/watch?v=iwV5I039az0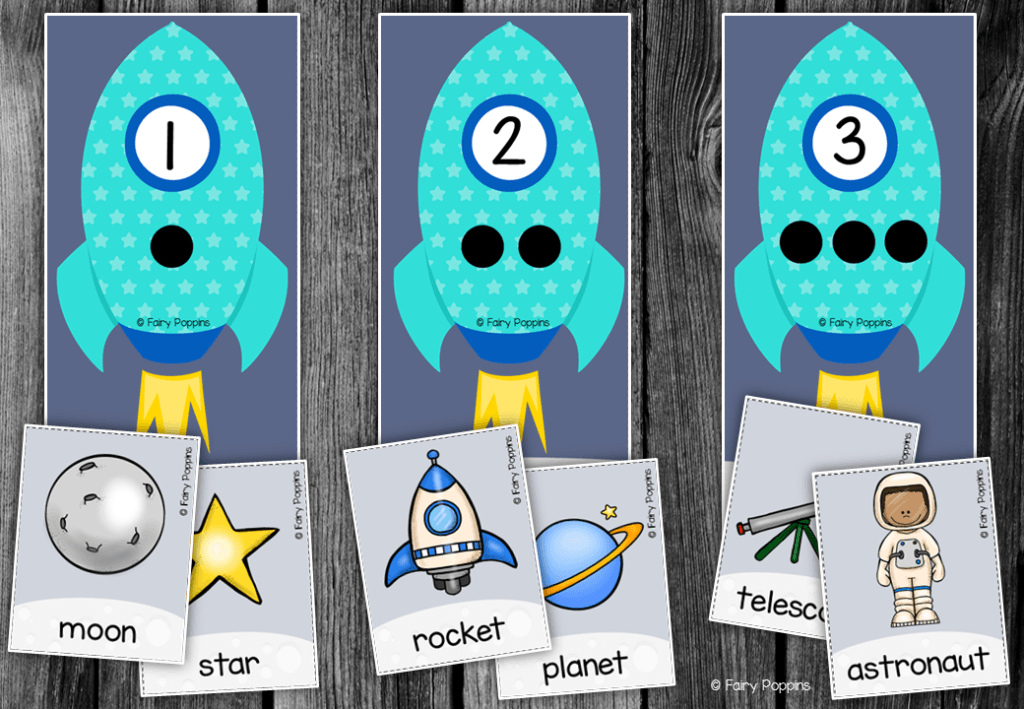 You can grab your free space syllable mats and picture cards here.
If you are doing a space them in your class, you may also be interested in my space number sense mats.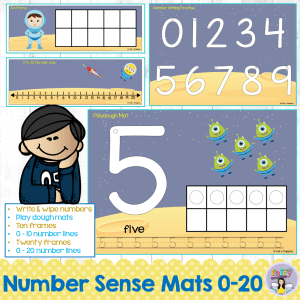 For more fun space activities check out the links featured below!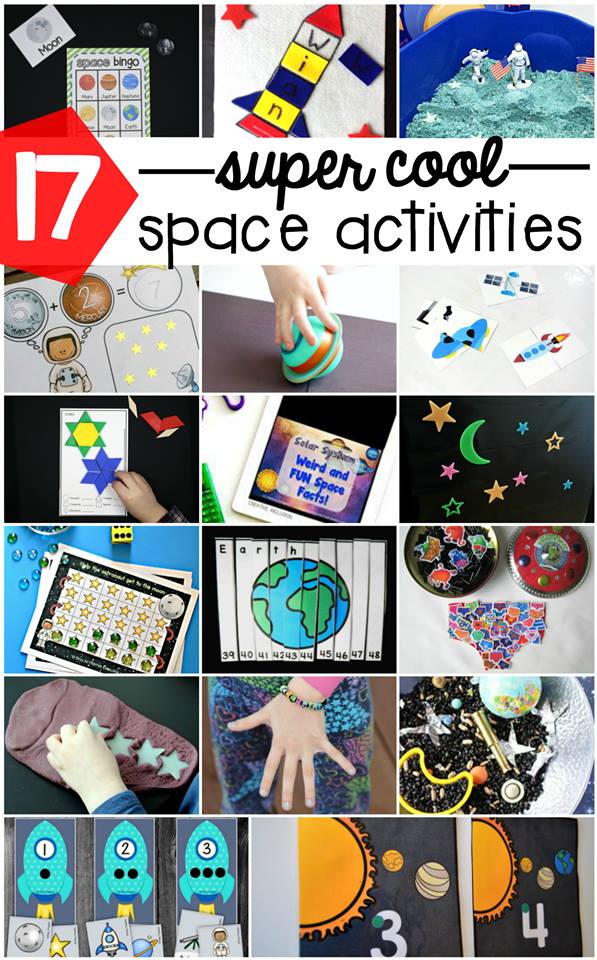 FROM LEFT TO RIGHT:
Outer Space Bingo // Playdough to Plato
Rocket Name Puzzle// Teach Me Mommy
Space Theme Sensory Bin // Pre-K Pages
Space Counting Mats: Addition and Subtraction // Liz's Early Learning Spot
Solar System Scavenger Hunt // Mom Inspired Life
Space Themed Matching Cards // Powerful Mothering
Outer Space Pattern Block Mats // The STEM Laboratory
Google Drive Space Facts Activity // DIY Farm Wife
Stars in Space Sticky Wall // Modern Preschool
Space Theme Grid Games // Stay at Home Educator
Counting On Planet Puzzles // The Kindergarten Connection
Aliens in Underpants Save the World // Adventures of Adam
Play Dough Constellations // Play & Learn Everyday
Solar System Bracelet // Still Playing School
Space Sensory Bin // Sugar Spice and Glitter
Space Syllables // Fairy Poppins
Space Themed Number Writing Practice // Preschool Inspirations