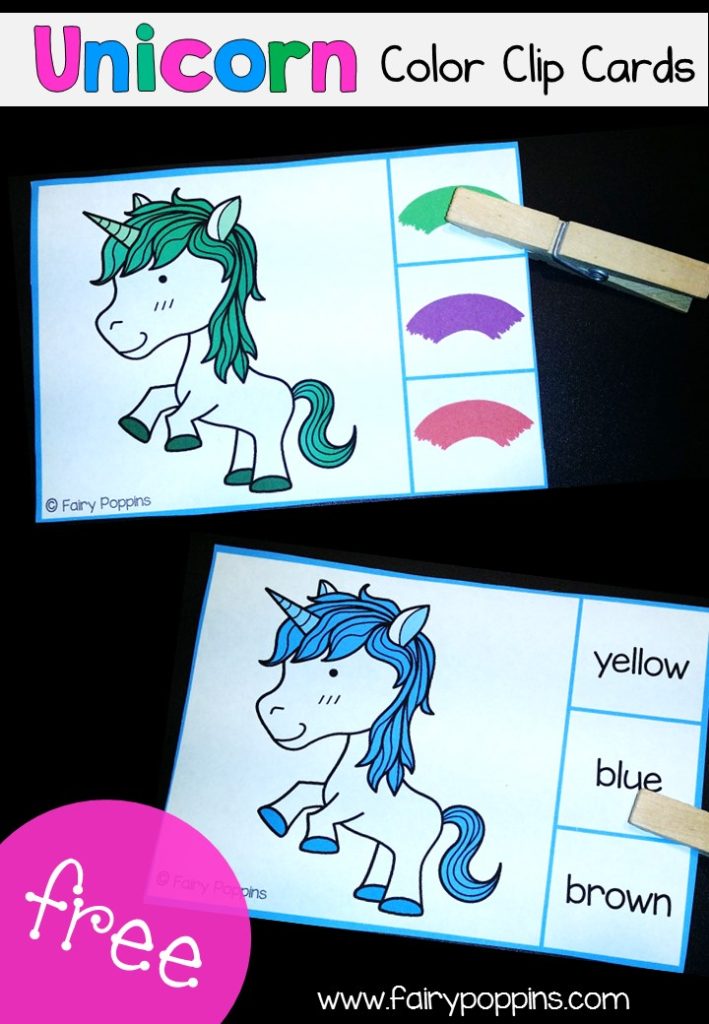 Kids are sure to enjoy matching colors with these ultra cute unicorn color clip cards!
This hands on activity is a fantastic way to help kids learn how to identify colors and color words. It is also helps them to develop their fine motor skills.
Preparation – Unicorn Color Clip Cards
I printed the unicorn color clip cards and laminated them for added durability. Next I cut the cards out and filled a basket with pegs.
How To Play
The kids began with the color matching clip cards. They looked at the color of each unicorn's mane and named the color. Then they placed a peg on the matching color.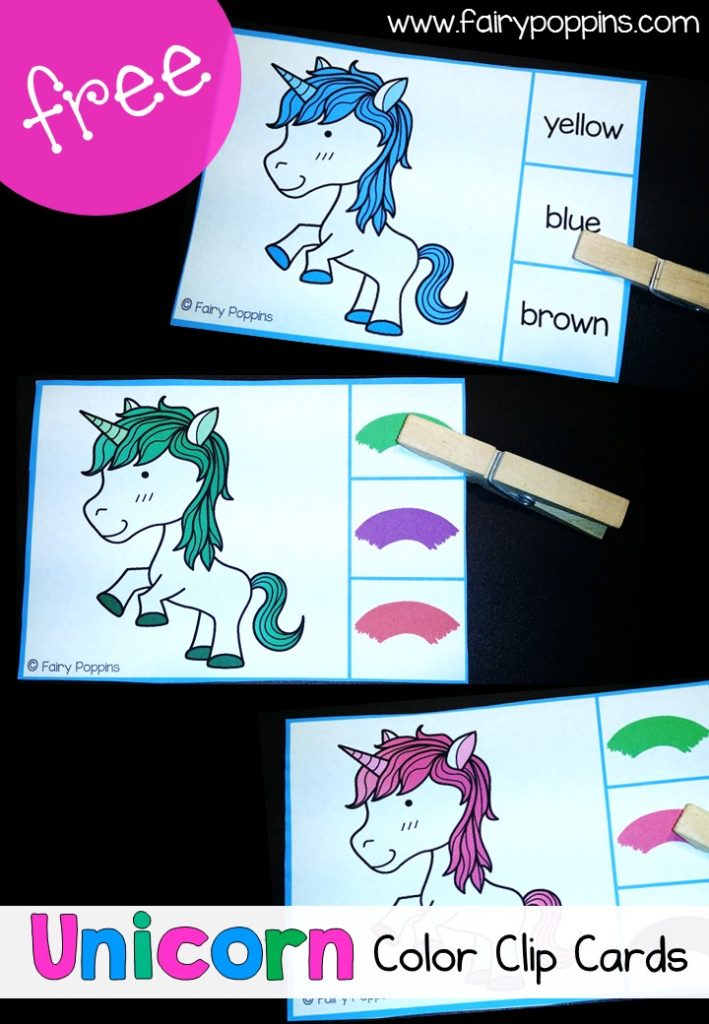 Once the kids had mastered the color matching, they moved onto the color word clip cards. We focused on the beginning sound of each word to work out the correct answer. I modelled how to do the first card by saying "Blue. Blue begins with a "b" sound, so I am going to look for the word that begins with a "b". Here it is… b-l-ue, blue". Then I placed a peg on the word blue. With some support, the kids were able to identify most of the color words.
To download these unicorn clip cards click on the download button below.


For more fun unicorn themed activities, check our the links below.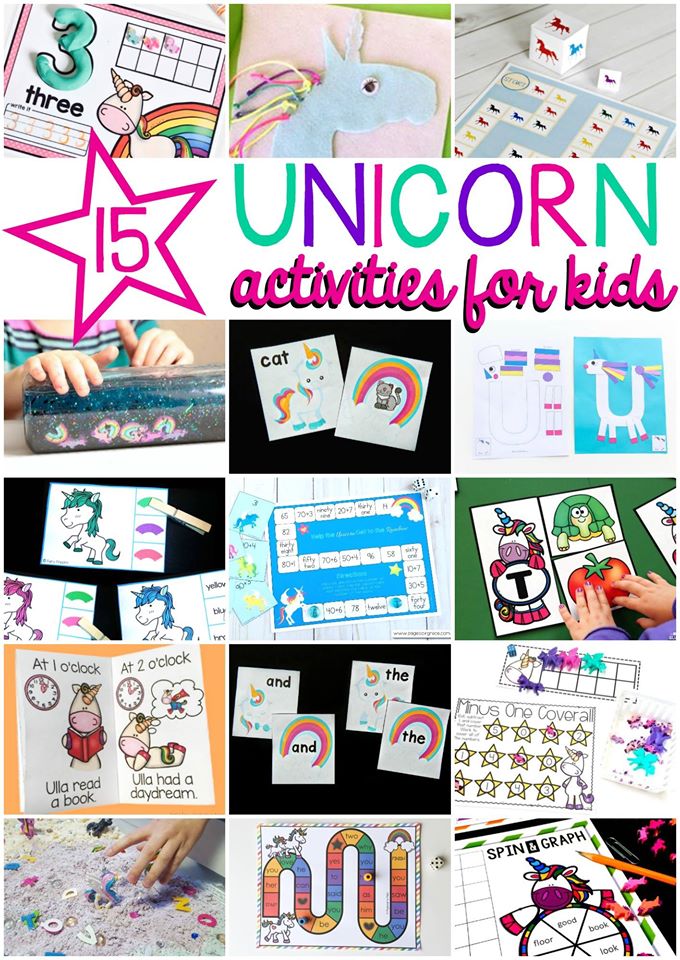 FROM LEFT TO RIGHT:
Unicorn Number Mats // Mrs. Jones' Creation Station
Unicorn Felt Page // Teach Me Mommy
Unicorn Color Recognition // M is for Monster
Hidden Unicorn Color – Changing Discovery Bottle // Schooling a Monkey
Unicorn CVC Word Match // The Kindergarten Connection
Printable Letter U Craft Unicorn // Fun with Mama
Unicorn Color Clip Cards // Fairy Poppins
Unicorn Place Value Game // Pages of Grace
Unicorn Alphabet Puzzles // A Dab of Glue Will Do
Ulla Unicorn's Very Busy School Day! // Liz's Early Learning Spot
Unicorn Sight Word Matching Game // Letters of Literacy
Unicorn Minus One Coverall Game // Recipe for Teaching
Unicorn Sensory Bin // Sara J Creations
Editable Unicorn Sight Word Game // Playdough to Plato
Unicorn Spin and Graph Freebie // The Simplified Classroom