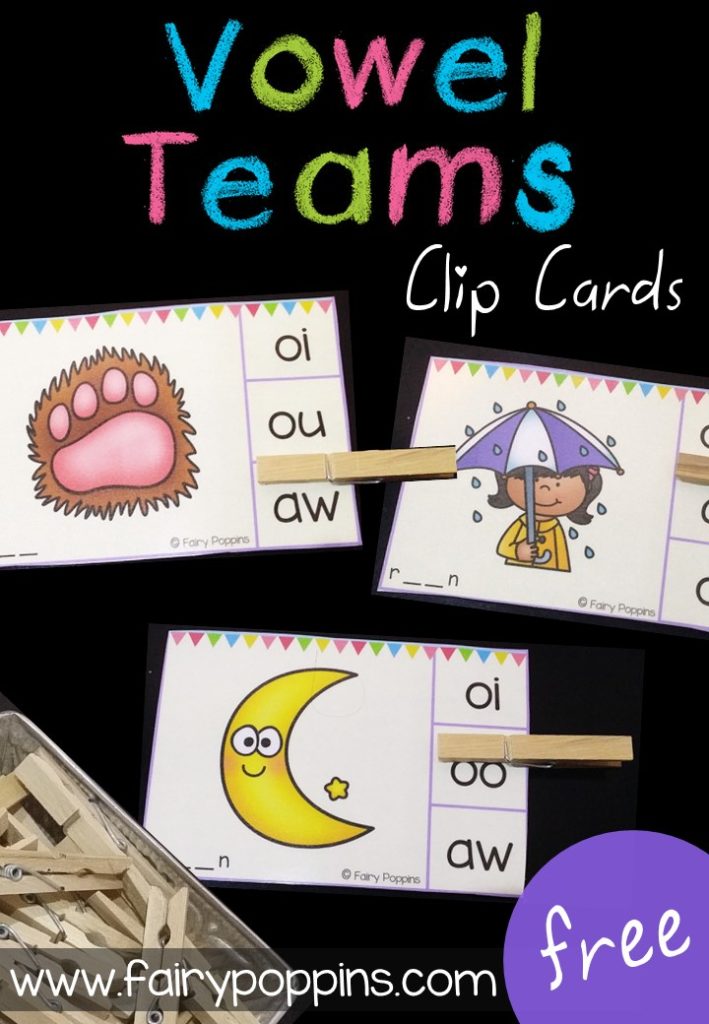 These clip cards are a great way to help kids learn common vowel teams and dipthongs.
The clip cards feature three answer options to help kids recall the correct spelling of each vowel team.
Preparation: Print, laminate and cut the vowel team clip cards.
To Play: Place the vowel team clip cards next to a basket of pegs. Get the kids to sound out the word, such as rain /r/ /ai/ /n/ and place a peg on the correct answer. You can add a dot or sticker behind the answers so that kids can check if they were right.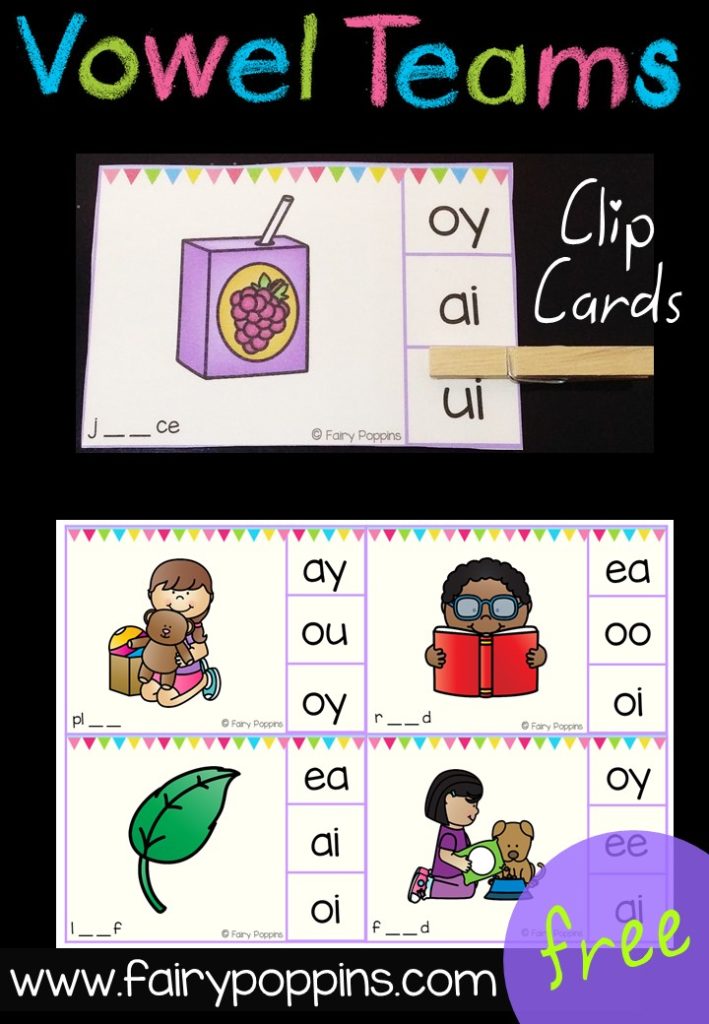 You can grab this fun freebie below. :)


The cool chalk font used in these images is by Rebecca B Designs.