These animal sort and classify activities are an awesome addition to science centers. They are also great for kids who simply LOVE animals!
Activities that involve sorting and classifying are great for building language and semantic knowledge. Kids learn to name the animals, identify their attributes and place them into categories.
The following activities can be mixed and matched to suit the ability levels of your students.
1. Animal Sort and Classify Mats
These animal sort and classify mats help kids explore pets, zoo animals, farm animals, garden bugs, desert animals, polar animals, ocean animals, jungle animals, forest animals and wetland animals.
The mats come in both a blank and picture version.
Young children can begin by matching the animal pictures to the animals on the mats.
Older children can use the blank mats and match the animal pictures to the mat with the corresponding heading.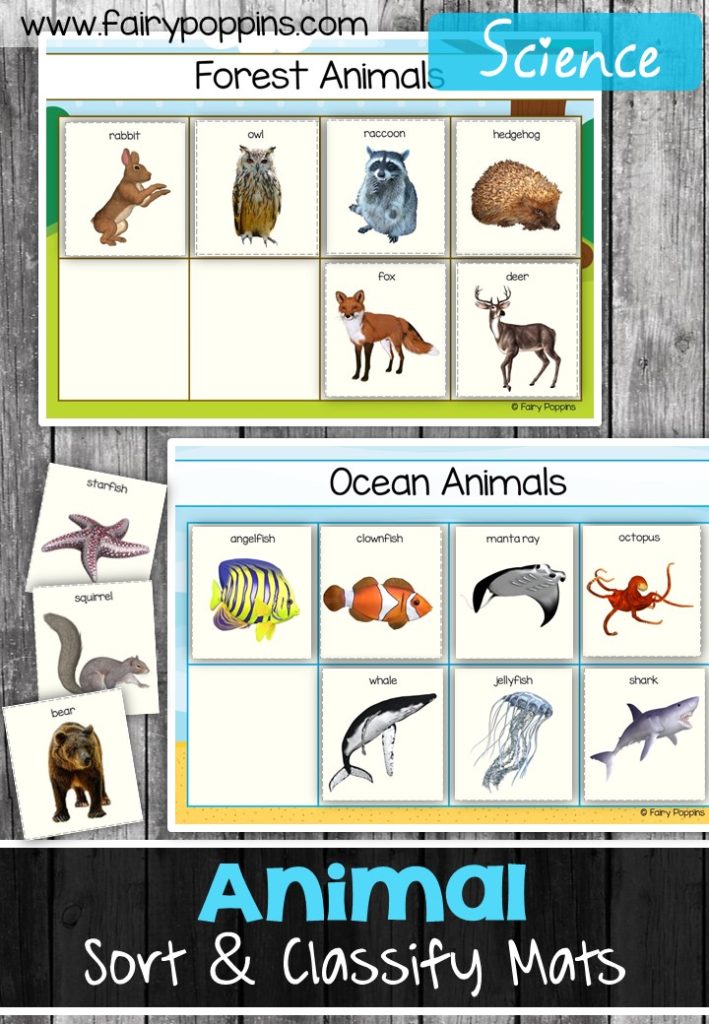 Pin
These hands-on animal sorting activities are great for helping kids to learn about animals. I've also made a variety of worksheets to help consolidate their learning.
The animal sort and classify worksheets included cover topics such as animal habitats, animal attributes, places animals live and animal classifications. There are also some animal research worksheets.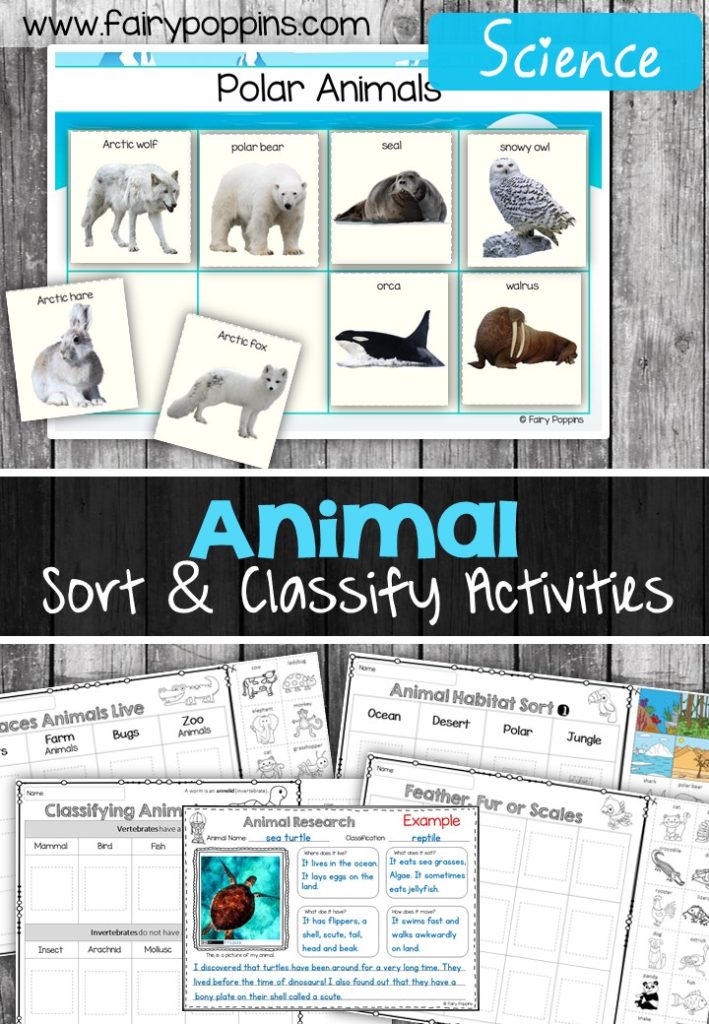 Pin
2. Animal Sort and Classify Labels
In addition to the sorting mats, I also love sorting animals into groups using sorting labels. I begin by choosing a focus, for example sorting zoo animals and farm animals. Then I place the two headings on paper plates or in hoops.
Kids need to name the animal and then place it into the correct category. For this activity you can use animal pictures or animal figurines.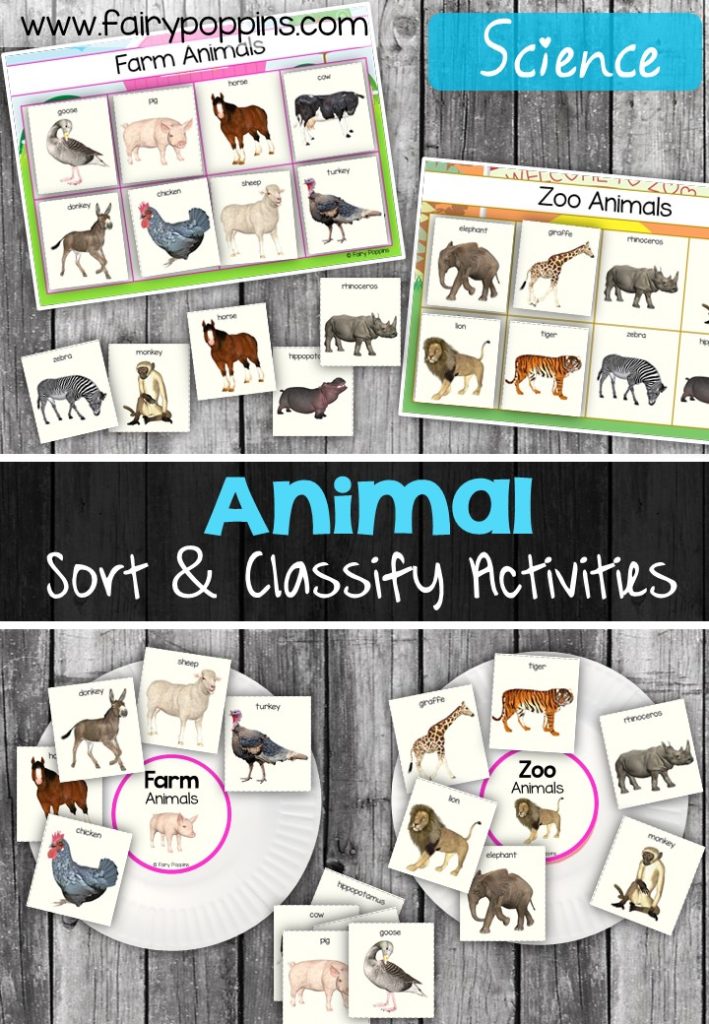 Pin
Sort By Attributes
Animals are perfect for exploring attributes in math and science. You can sort by attributes such as patterns or whether the animal has feather, fur or scales.
I have been busy collecting animal figurines for a few years! They are one of my favorite teaching tools as they can be used across all learning areas. I found most of mine at dollar stores or department store like Kmart.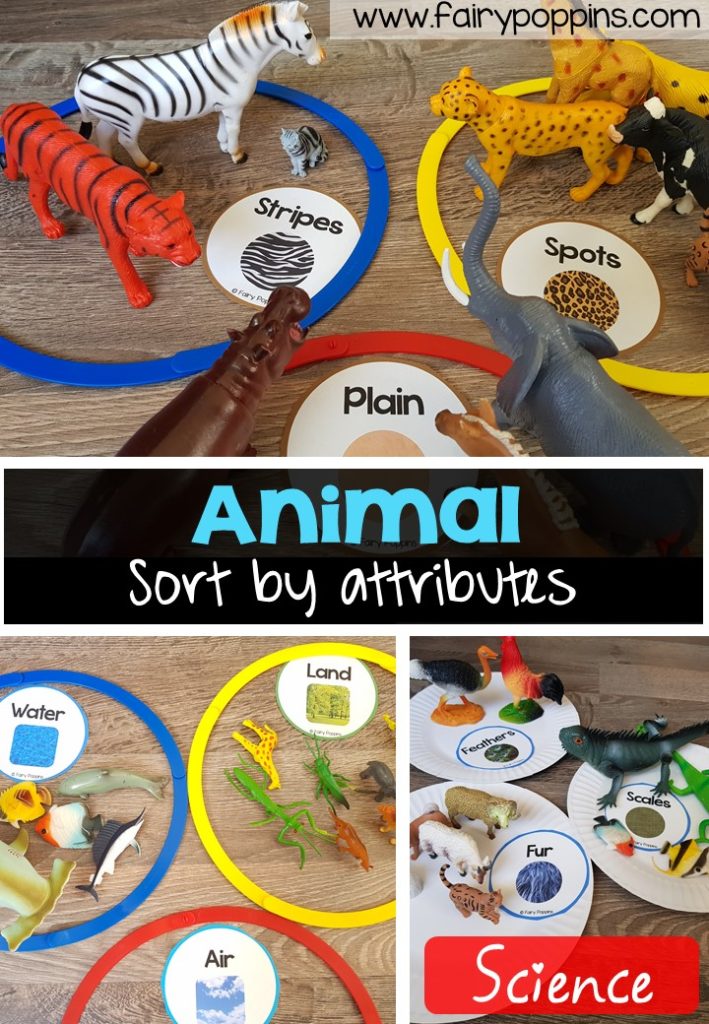 Pin
Kids can also sort animals by how they move. Do they move in water, on land or in the air?
Sort By Classification
Older kids or those that simply LOVE animals, may need a challenge! For these kids, I recommend teaching them to sort animals by classification.
Kids can learn the difference between vertebrates  (have a backbone) and invertebrates (no backbone). They can also learn more specific classifications such as reptiles, mammals, crustaceans and so on.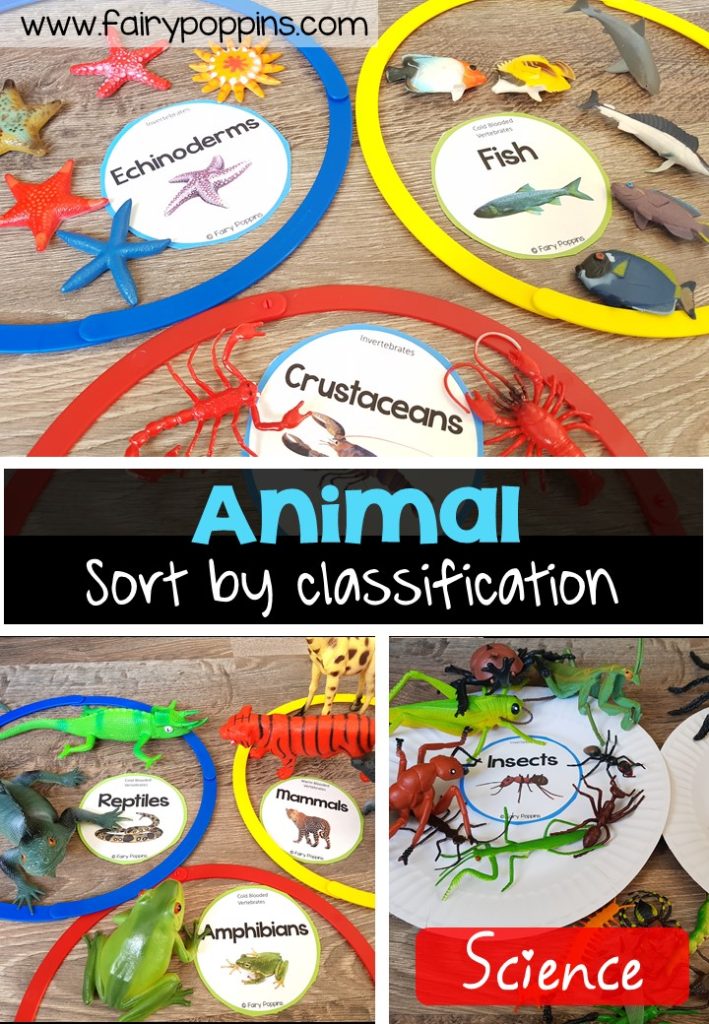 Pin
For young kids, I generally includes spiders under the umbrella of bugs. But as they develop their knowledge I move on to teaching them more specific classifications such as insects and arachnids.
For those of you who need reminders about the characteristics of each classification like me, I've included a reference guide. :)
Animal Sort and Classify Activities
You can grab the animal sort and classify activities here.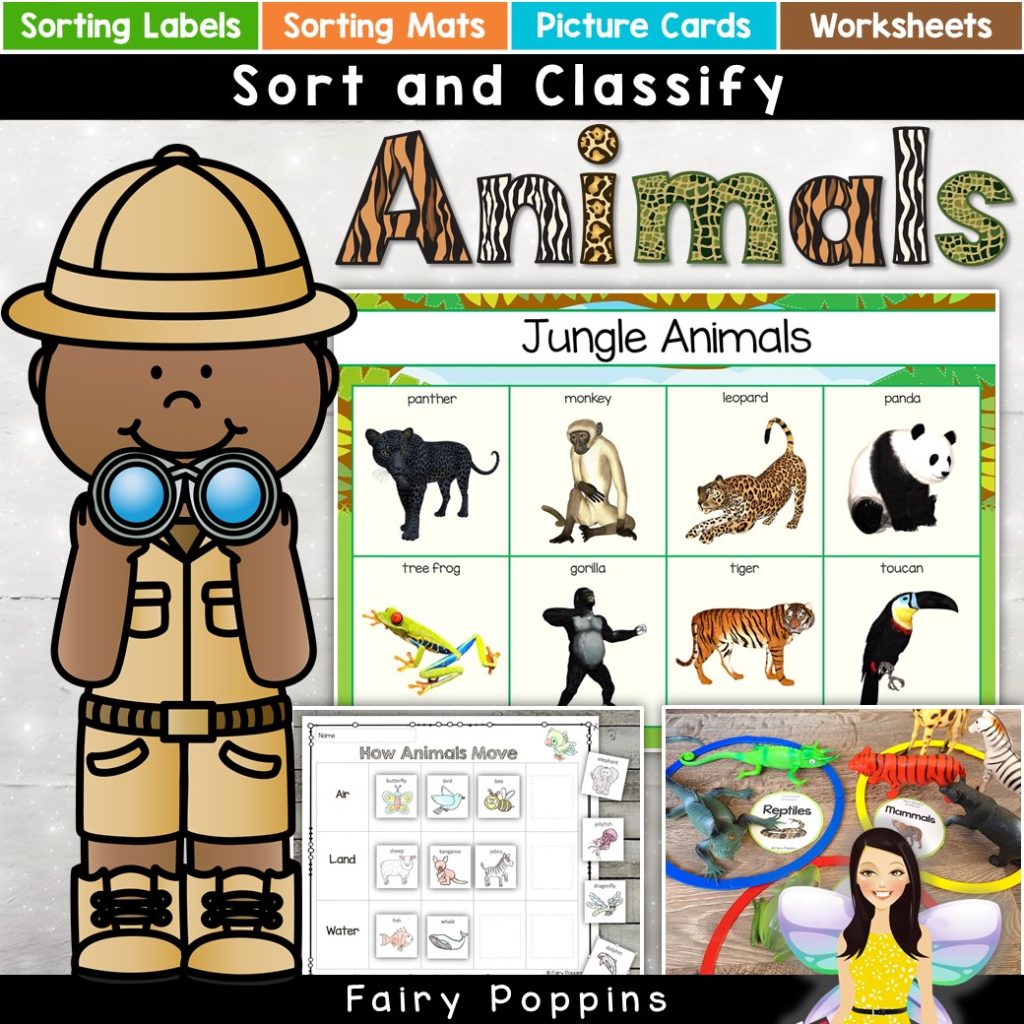 Pin
3. Animal Cutting Practice
Animals is one of my favorite themes to teach. So I've made a free set of free animal worksheets which help kids to identify color words and develop their scissor skills.
You can download them below.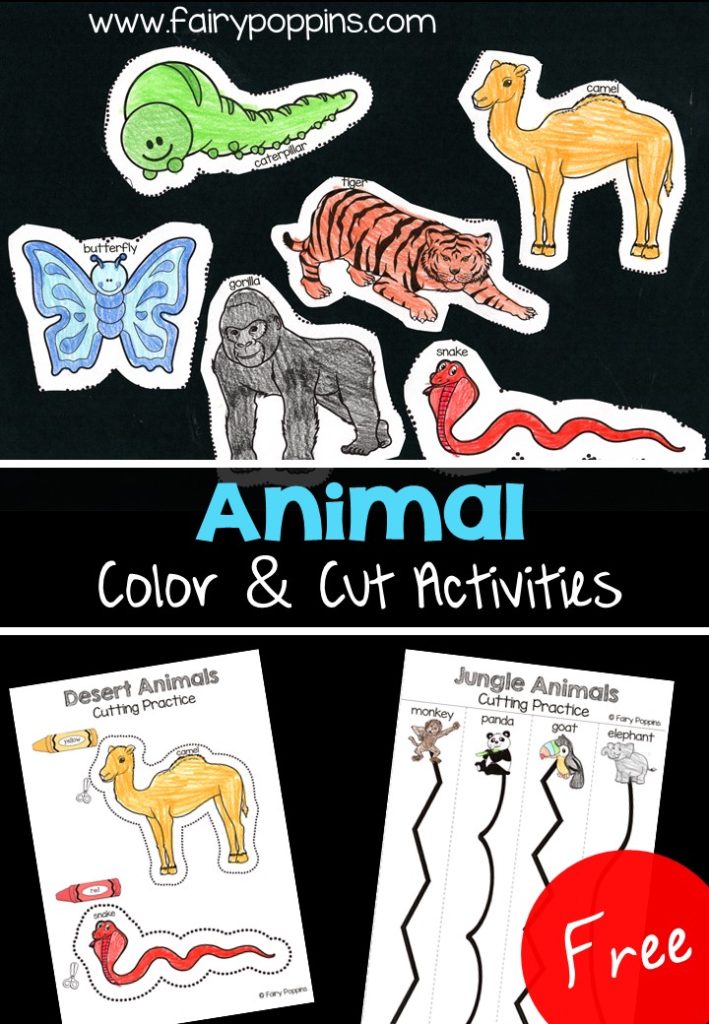 Pin
You can check out my full range of cutting practice activities here.

Pin