Community Helpers – Sort & Classify Mats
These free community helper sort and classify mats are so much fun for kids learning about people who help us!
These mats come in two styles, blank mats and mats with pictures. The mats with the pictures can be great for young children who enjoy matching and finding the picture that is the "same".
Preparation
First I printed and laminated the community helper mats and cards. Then I cut along the dotted lines to separate the cards.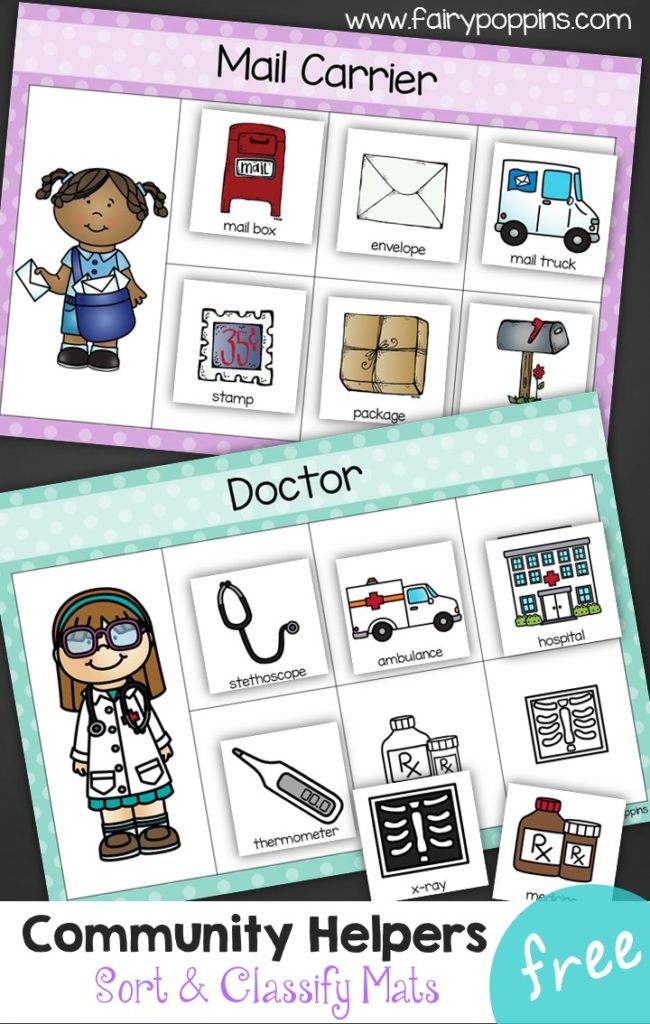 Pin
How to Play
Start by spreading the community helper sort and classify mats around a table. Then put the sorting cards in the middle of the table.
To begin, ask a child to pick up a card and say what it is. For example, they may pick up a picture of a fire truck. Talk about which community helper might drive a fire truck. Then ask the child to find the fire truck on the firefighter mat and place the card on top. The children can continue playing until all of the cards are sorted.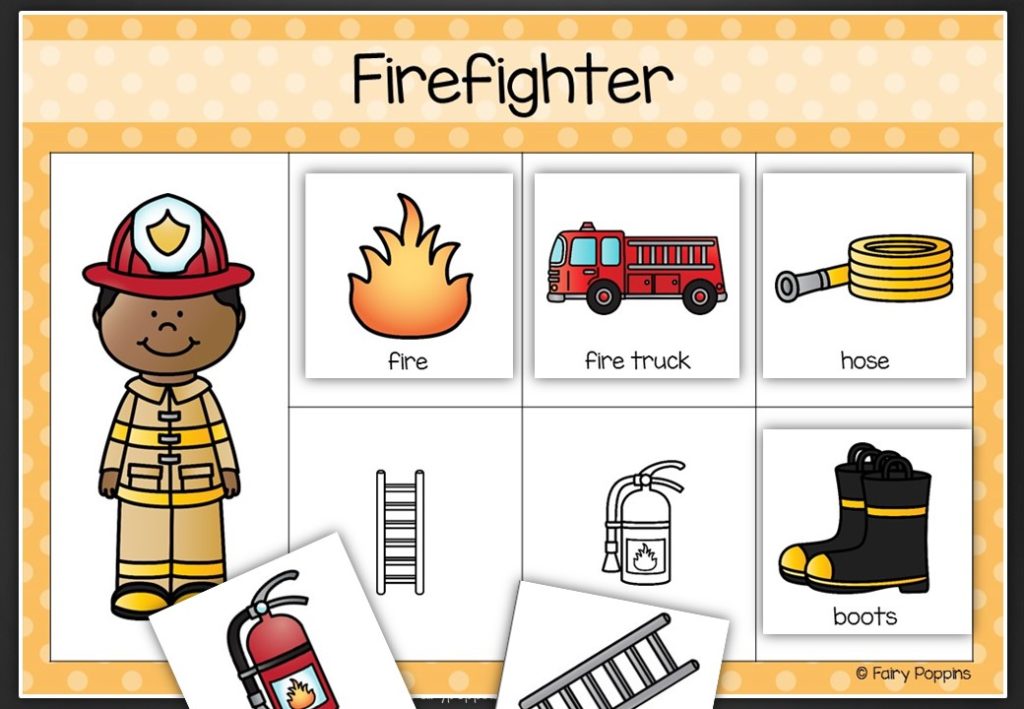 Pin
If you love these sort and classify mats, be sure to check out these sort and classify mats too:
You can grab these free Community Helper mats from my TpT store.

Pin
More Community Helper Activities
For more free and awesome community helpers activities check out the following links.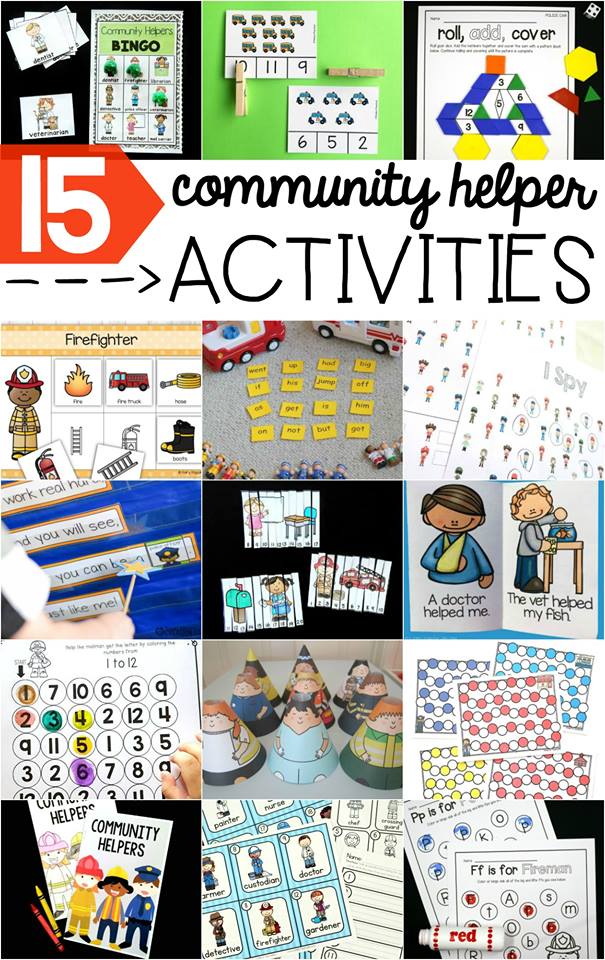 Pin
FROM LEFT TO RIGHT:
Bingo // The Letters of Literacy
Vehicles Count and Clip Cards // Modern Preschool
Pattern Block Mats // The STEM Laboratory
Sort and Classify Mats // Fairy Poppins
Sight Words Game // Play and Learn Every Day
I Spy Printable // Powerful Mothering
Interactive Poem // Mrs. Jones' Creation Station
Counting Puzzles // The Kindergarten Connection
Little Readers // Liz's Early Learning Spot
Mazes // Sara J Creations
People Who Help Us Alphabet Match // Adventures of Adam
Math Games // Recipe for Teaching
Easy Reader Freebie // The Simplified Classroom
Write and Color the Room // A Dab of Glue Will Do
Alphabet Dab Sheets // Playdough to Plato