Farm Fence Number Ordering Mats
If your kids are working on identifying and ordering numbers up to 20, you'll love these cute build a farm fence number ordering mats! There are four mats to help with differentiation.
Preparation
I printed the farm fence number ordering mats and laminated them for added durability. I wrote the numbers 1 to 20 on popsicle sticks using a fine tip marker. Then I placed the numbered popsicle sticks beside the build a fence mat.
How to play
For the kids who were just beginning to identify and order numbers, I chose the mats that had the numbers written on the fence. I explained to my students that they needed to place the popsicle sticks in order, starting from 1 to make the fence. I loved using this activity because it was so easy to differentiate for students who were either working on numbers up to 10 or numbers up to 20.
Extension
Once the kids could match the popsicle sticks to the numbers on the fence, I progressed to using the mats with the blank fences. At this stage, I assessed each child's ability to order the numbers independently. After each child finished ordering the popsicle sticks, I took a photo of the completed mat for evidence of their progress. Then I supported each student to check their fence and re-arrange any popsicle sticks that were out of order.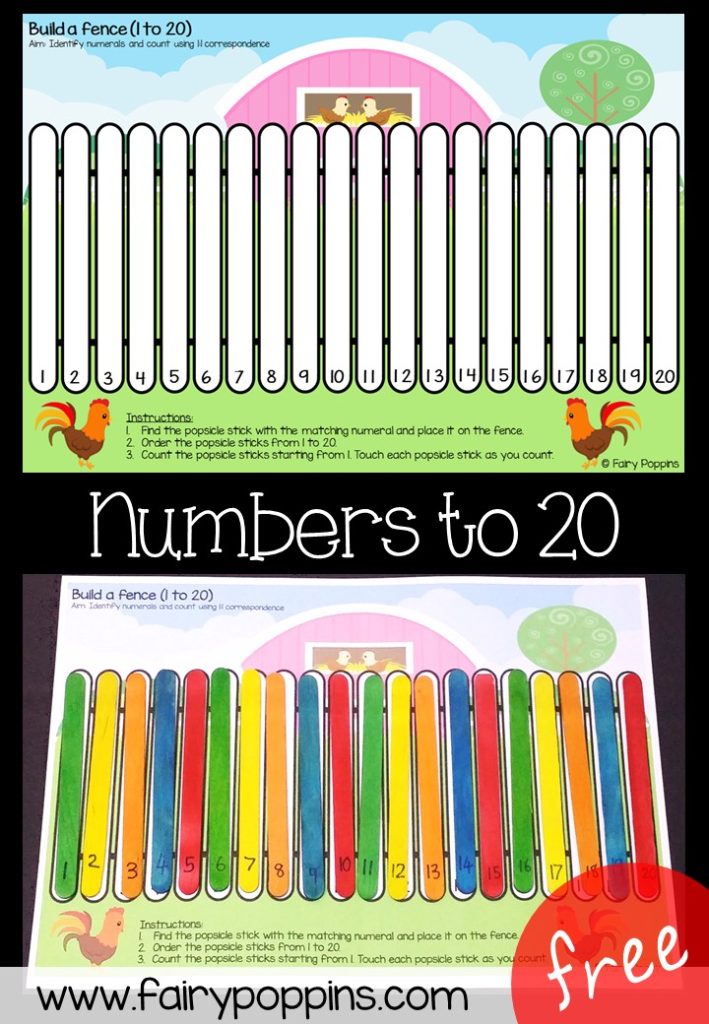 Pin
I hope you enjoy using this activity. To download it simply click on the button below.
For more fun farm activities check out the links below. :)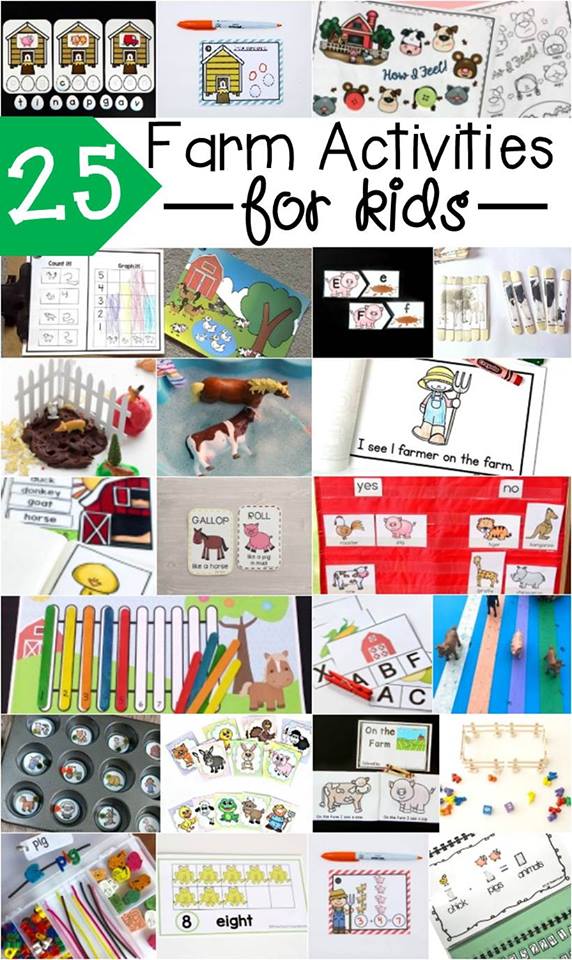 Pin
FROM LEFT TO RIGHT:
CVC Words // A Dab of Glue Will Do
Counting Cards // Playdough to Plato
Expressing Feelings on the Farm // Liz's Early Learning Spot
Count and Graph// Sara J Creations
Pigs in the Mud Alphabet Match // The Kindergarten Connection
Animal Puzzles // Powerful Mothering
Play Dough Activity // Mom Inspired Life
Washing Sensory Bin // Coffee Cups and Crayons
Counting Book // Recipe for Teaching
Interactive Farm Book // Mrs. Jones' Creation Station
Gross Motor Game // Modern Preschool
Animal Sorting // Still Playing School
Number Ordering Mats // Fairy Poppins
Letter Sound Matching Clip Cards // Schooling a Monkey
Making Farm Footprints // Pleasantest Thing
Muffin Tin Syllable Counting Game // The Educators' Spin on It
 Old Maid // Stay at Home Educator
Emergent Reader // The Letters of Literacy
Playful Farm Animals Hands on Math // Stir the Wonder
Busy Box // Teach Me Mommy
Animal Ten Frame Cards // Preschool Inspirations
Addition Cards // The Stem Laboratory
Interactive Math Addition Book // DIY Farm Wife
Animal Sentences // (Not Pictured) The Simplified Classroom
Old MacDonald's Busy Bag // (Not Pictured) Adventures of Adam