Fall Fine Motor Activities
These fine motor activities are perfect for use during fall and autumn. They help kids to learn about numbers and colors.
1. Fall Roll and Cover (1 to 6)
Preparation – Print one game mat for each player. There are two styles to choose from – owls or apples. You will also need dice and counters.
How to play – Roll the dice and then cover the number you roll with a counter. The first player to cover all of the numbers on their mat wins.
These fine motor activities are fun to use during math small group work.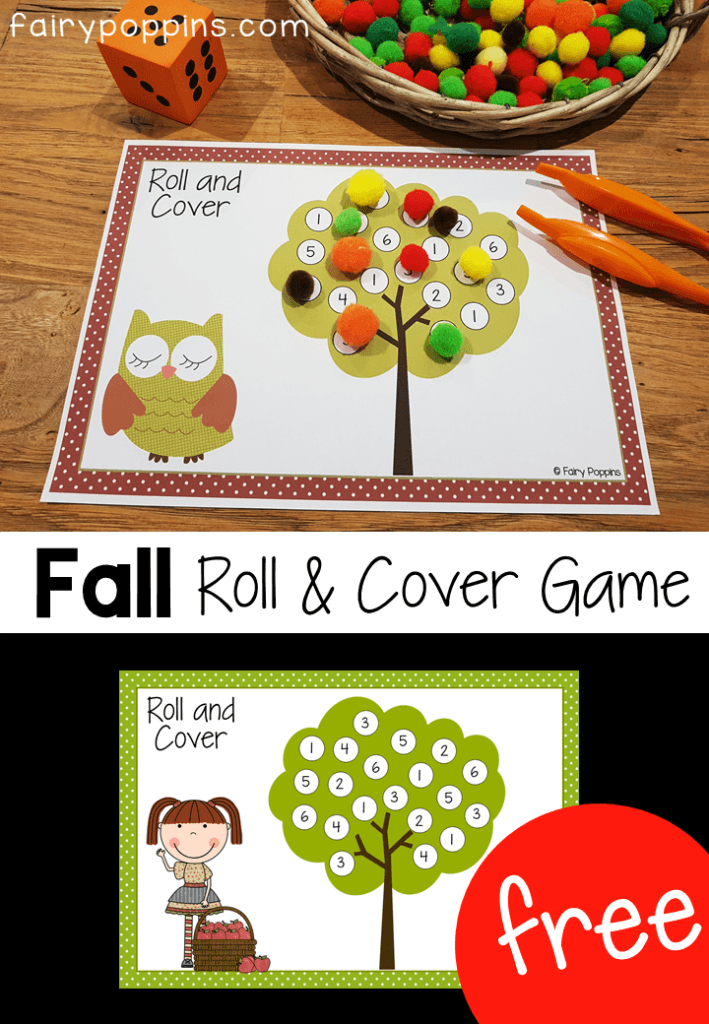 Pin
2. Fall Counting Apples
Preparation – Print and laminate the apples for added durability. Cut out the apples and attach each one to the end of a chenille stick. Place something the children can thread such as pony beads or cut up straws in a basket.
How to play – Choose an apple stick and read the number. Count that amount of beads ( or straws) on to the chenille stick.
These fine motor activities are fun to add to math centers.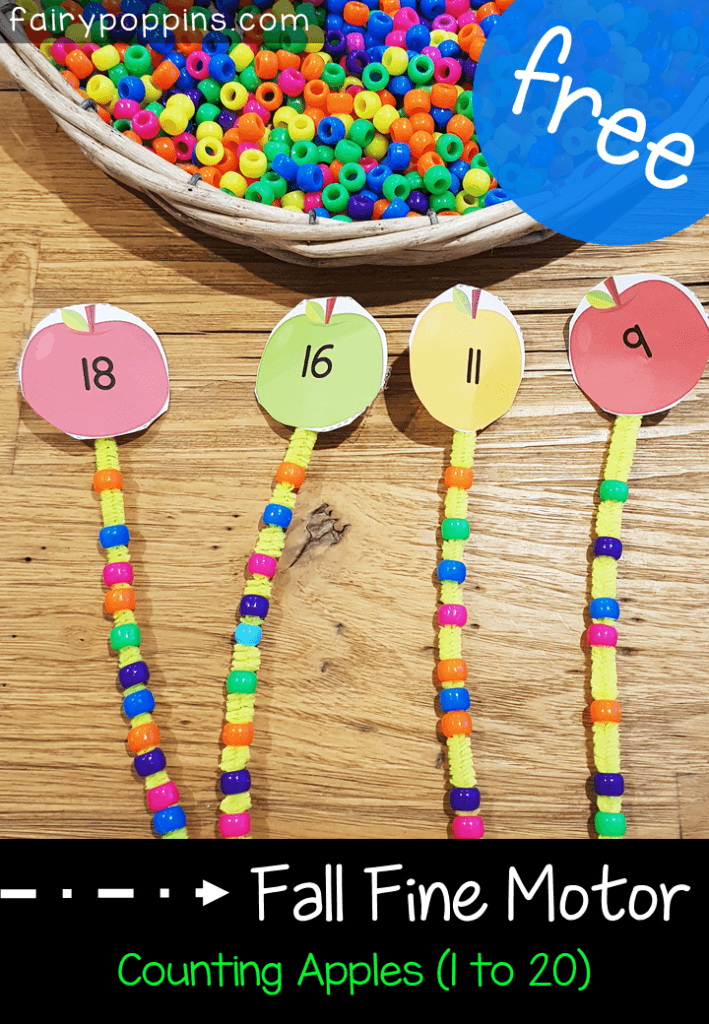 Pin
3. Fall Color Matching Mats
Preparation – Print the color matching mats for added durability. Fill a basket with red, orange, green, brown and yellow pom poms. You'll also need something to pick up the pom poms such as tweezers or tongs.
How to play – Choose a mat and name the color. Use the tweezers to pick up pom poms with the matching color and then place them on the tree.
Extension activity – You can also use these mats to sort real autumn leaves. Simply lay the mats out and place all the red leaves on the red mat, green leaves on the green mat and so on.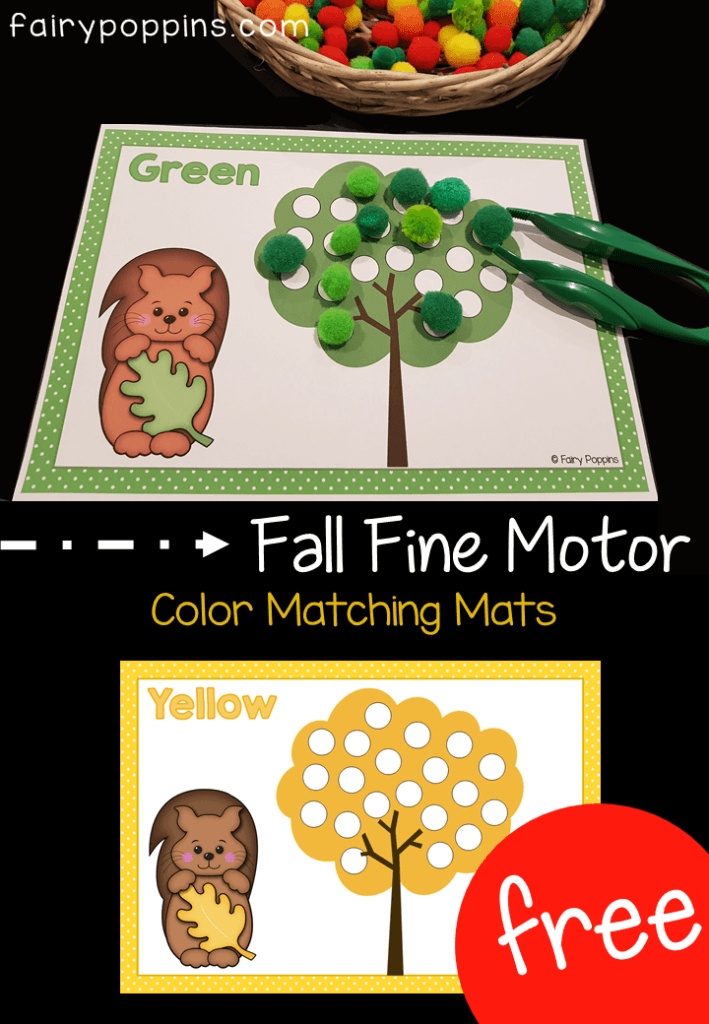 Pin
4. Fall On The Farm
If you're after some fine motor activities that help kids develop scissor skills, then check out these fun fall on the farm activities. These include a variety of fall craft templates and worksheets.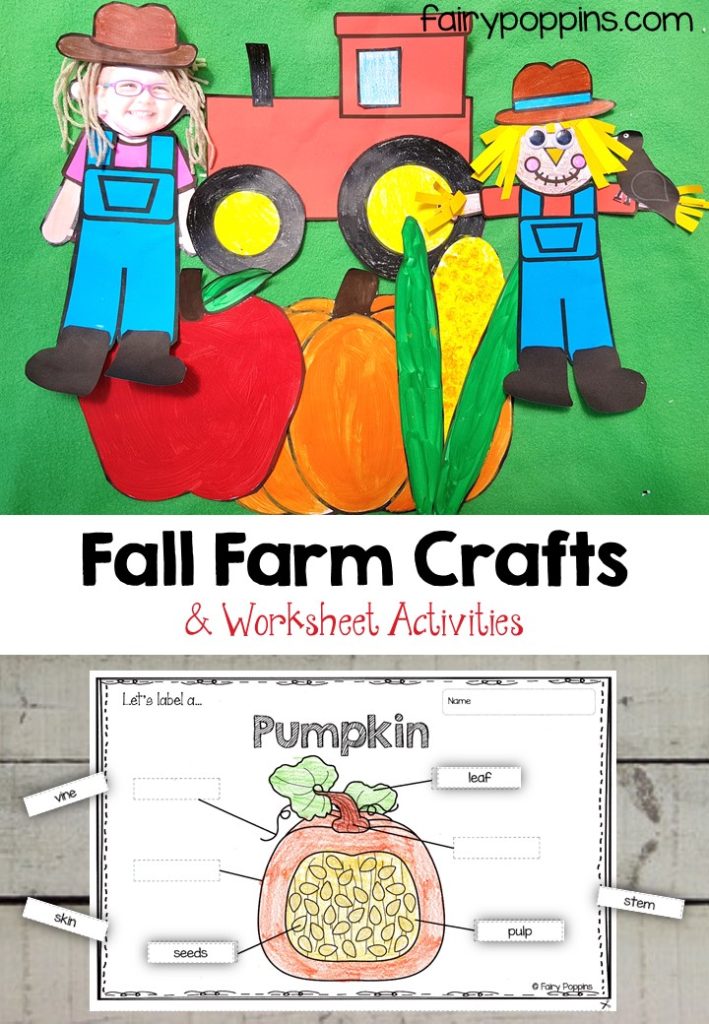 Pin
Check out these fun fall on the farm activities here.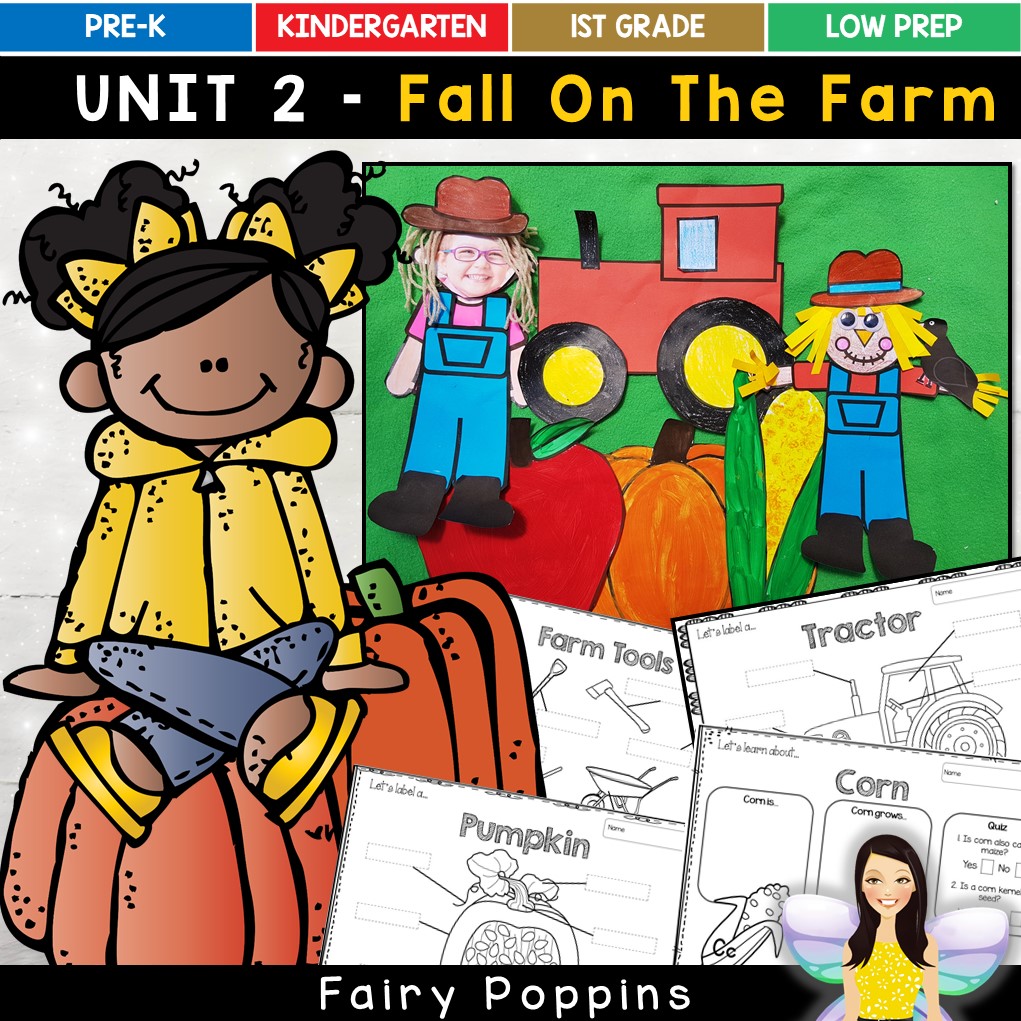 Pin
More Awesome Autumn Activities
If you need some more fun activities with a fall and autumn theme, then check out the great freebies shown below.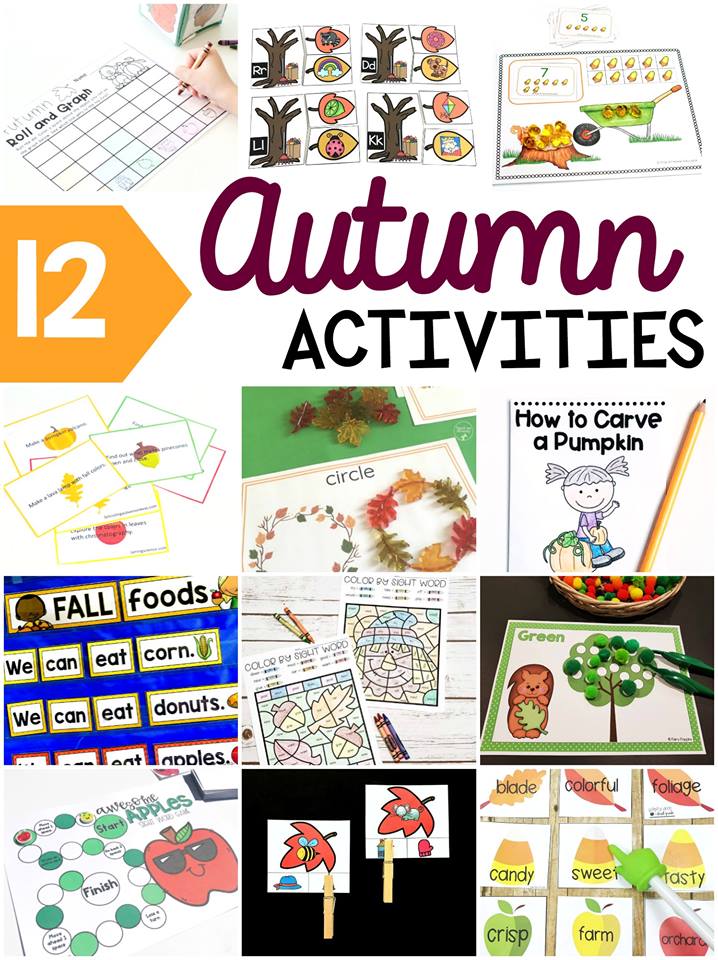 Pin
FROM LEFT TO RIGHT
Fall Roll and Graph // Kindergarten Connection
Fall Leaves Alphabet Cards // Sweet Sounds of Kindergarten
Sneaky Squirrel Fall Counting Game for Preschoolers // Stay at Home Educator
Fall STEM Challenge Cards // Schooling a Monkey
Autumn Leaf Shapes // Teach Me Mommy
How to Carve a Pumpkin Mini Book // The Primary Post
Fall Foods Pocket Chart Sentences // Mrs. Jones Creation Station
Fall Color by Sight Word // Sara J. Creations
Fall Fine Motor Activities // Fairy Poppins
Fall Sight Word Board Game // Literacy with the Littles
Fall Leaf Rhyming Cards // The Letters of Literacy
Autumn ABC Sort // Happy Days in First Grade
Download your
free fall fine motor activities

here.