Fire Station Dramatic Play
This Fire Station dramatic play center helps kids learn about community helpers. It's suitable for kids in Pre-K, Preschool and Kindergarten, although I'm sure older children will love it too!

Why is dramatic play important?
Pretend play helps kids to learn about themselves, the world and how things work. Dramatic play centers also help to strengthen a child's language development (e.g. expressive language, vocabulary), social skills and play skills. Children learn a lot through play!
Fire Station Dramatic Play
I'm so excited about this dramatic play center as it includes so many fun printables to create an awesome fire station for the kids to play in. Best of all there is an animal rescue area included too!
Preparation – First I printed and laminated the resources for added durability. Next I found some recycled boxes to create props such as a burning building and a teddy bear fire truck.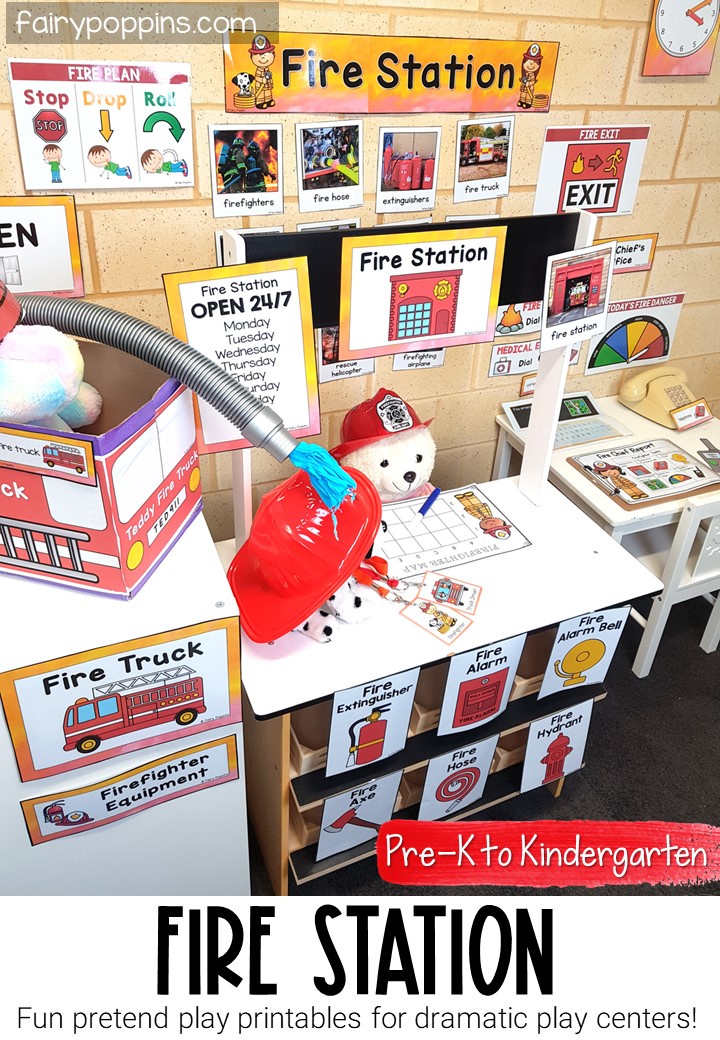 Pin
Animal Rescue Center
I added this area so the kids could learn how to care for animals too. It was really easy to set up, I just made some animal beds out of cat litter trays (new) from a discount store. Then I added a first aid kit and some felt sheets to use as blankets.
I created a burning building out of a recycled box covered in brown paper. First I cut out the windows with a Stanley knife and then folded them inward (I didn't cut the bottom of the window). Then I drew on some windows with a black marker. Finally I found a hose (from the hardware store) and some pool noodles to use as pretend fire hoses.
Pretend Play Areas
I created a few different areas such as a fire station, fire chief's office and animal rescue. I love some of the unique printables such as the walkie talkies, fire chief report, fire danger signs and photos. I find photos help the kids to make connections with real world experiences.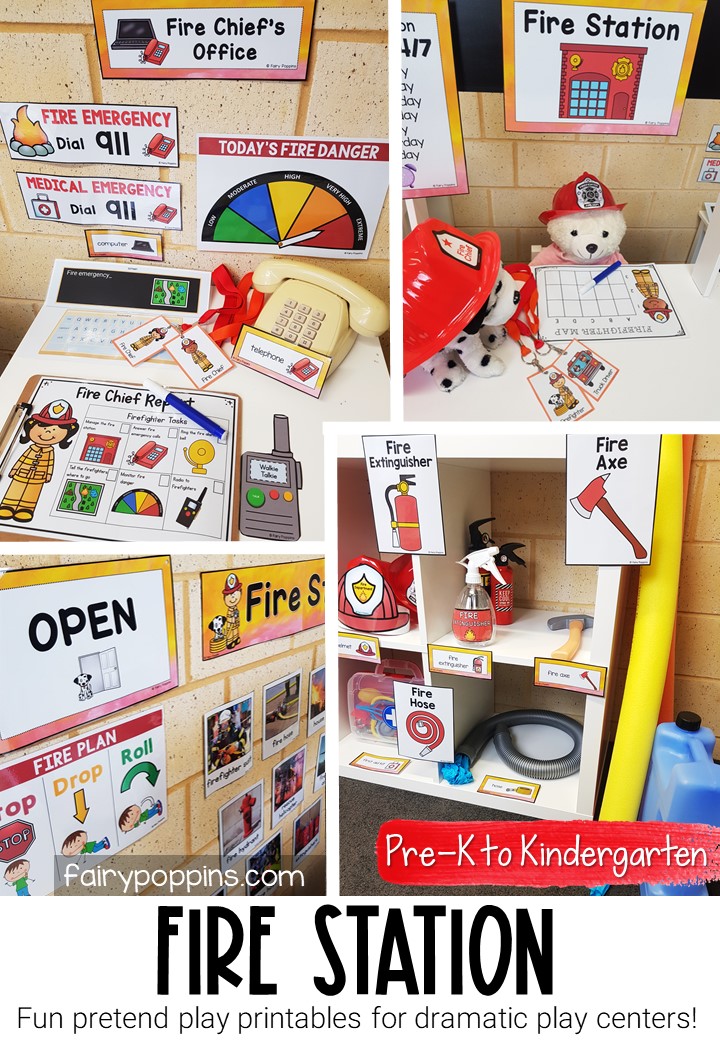 Pin
You can learn more about this dramatic play pack below. I've included a more comprehensive set of instructions within the actual pack.
More Community Helper Activities
You may also love the following community helper mats. You can learn more about them here.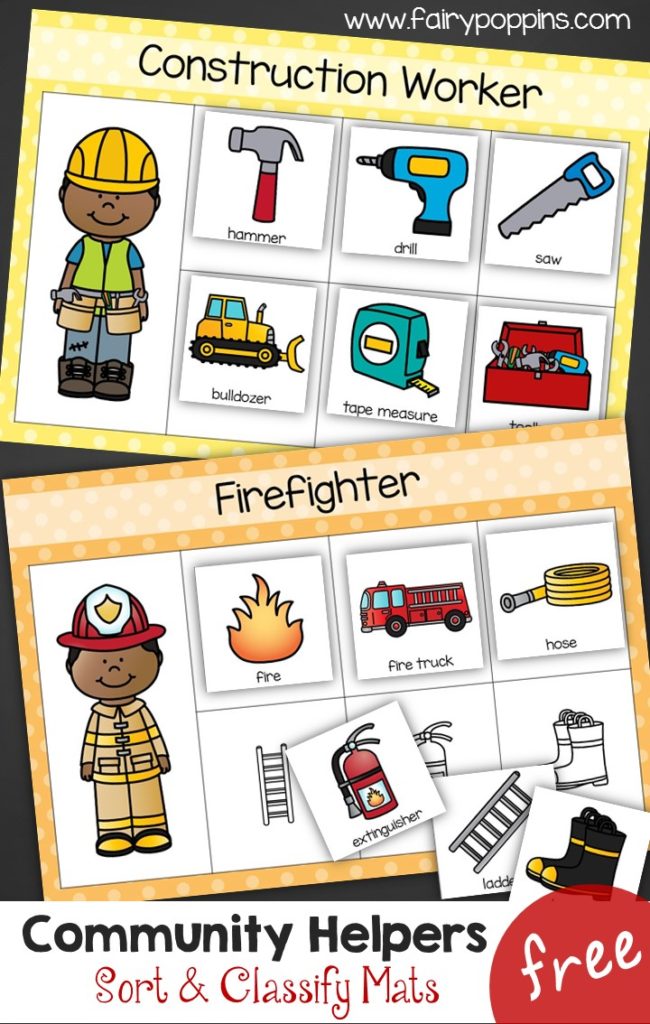 Pin