Post Office Dramatic Play
This Post Office dramatic play center helps kids learn about community helpers. It comes in both a blue and red version. It's suitable for kids in Pre-K, Preschool and Kindergarten, although I'm sure older children will love it too!

Why is dramatic play important?
Pretend play helps kids to learn about themselves, the world and how things work. Dramatic play centers also help to strengthen a child's language development (e.g. expressive language, vocabulary), social skills and play skills. Children learn a lot through play!
Post Office Dramatic Play
I'm so excited about this dramatic play center! It includes so many fun printables to create an awesome post office for the kids to play in! Best of all, you can choose between a blue or red version to suit the region where you live.
Preparation – First I printed and laminated the resources for added durability. Next I found some recycled boxes to create props such as mailboxes, parcels and a teddy bear mail truck.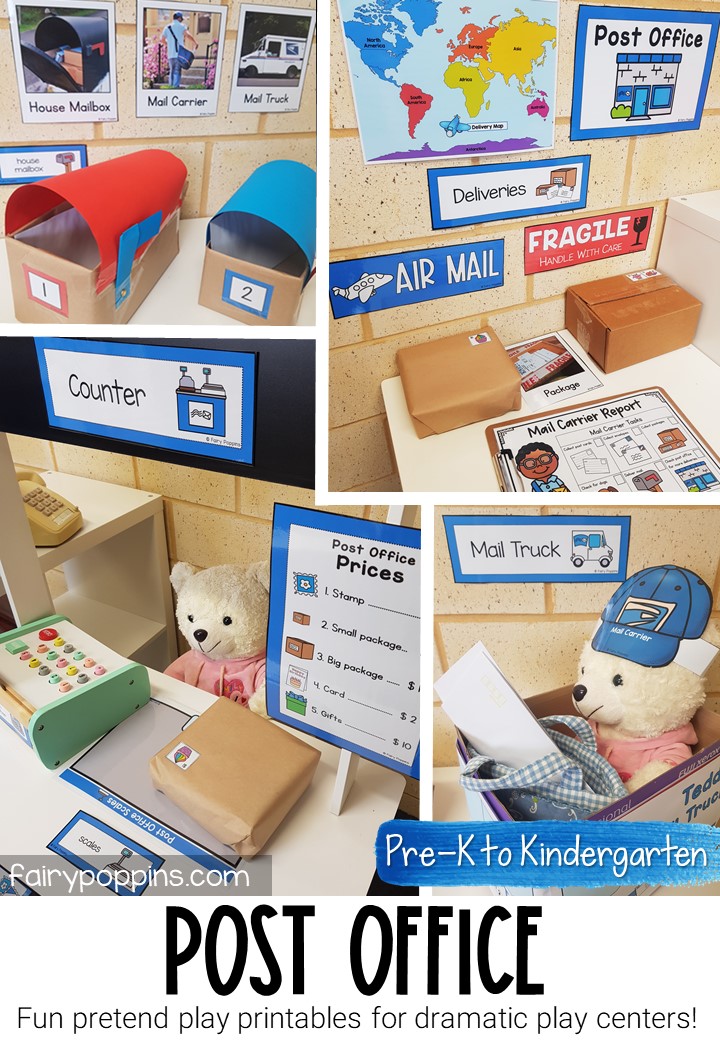 Pin
Post Office Writing Center
In the writing center area the kids can write letters, postcards and greeting cards. I made a post office mailbox by gluing the printables onto a recycled copy paper box.
Pretend Play Areas
I created a few different areas such as a counter, writing center and delivery area. I love some of the unique printables such as the scale, post office mailbox, mail carrier report and post office photos. I find photos help the kids to make connections with real world experiences.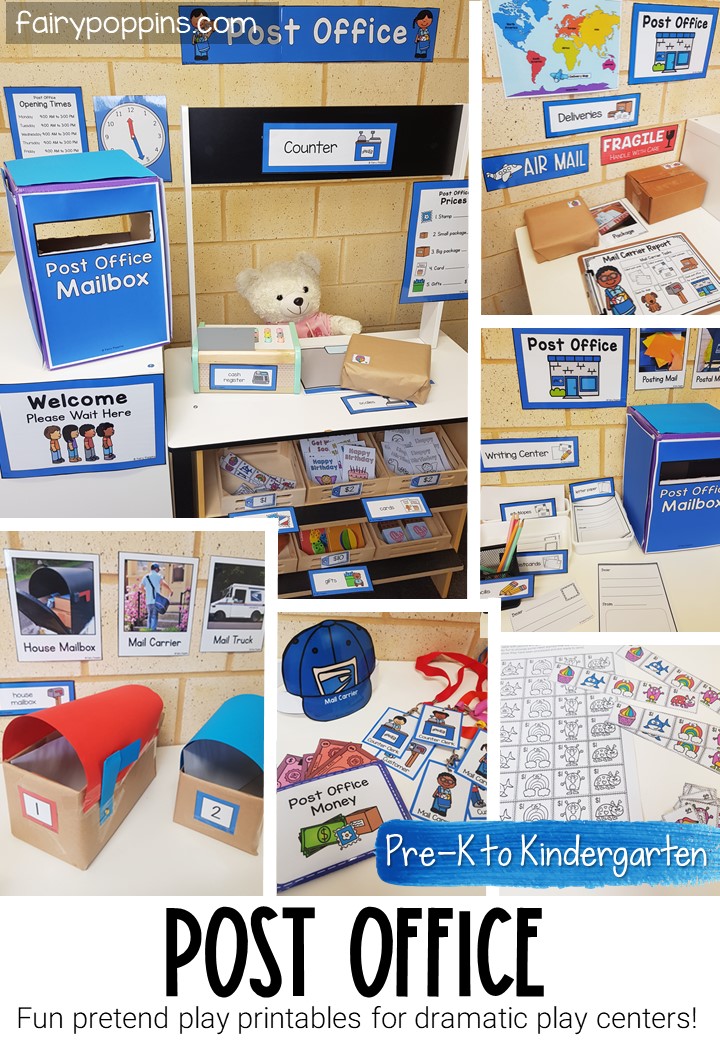 Pin
I've also included a red version in this pack in case you live in a country such as Australia or the United Kingdom.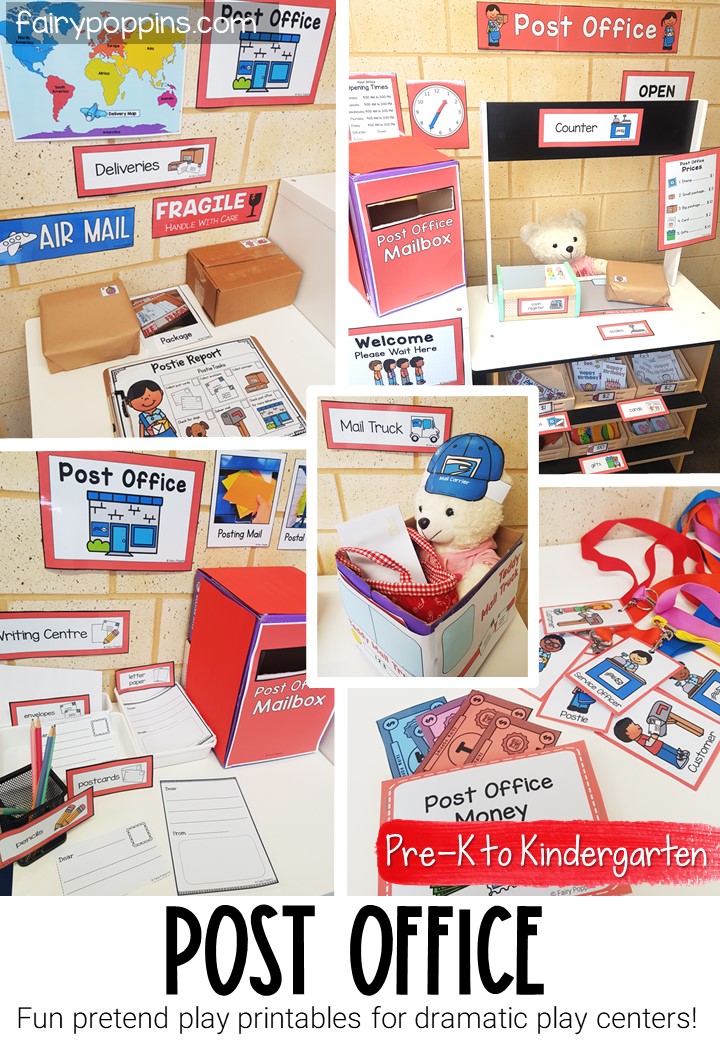 Pin
You can learn more about this dramatic play pack below. I've included a more comprehensive set of instructions within the actual pack.
More Community Helper Activities
You may also love the following community helper mats. You can learn more about them here.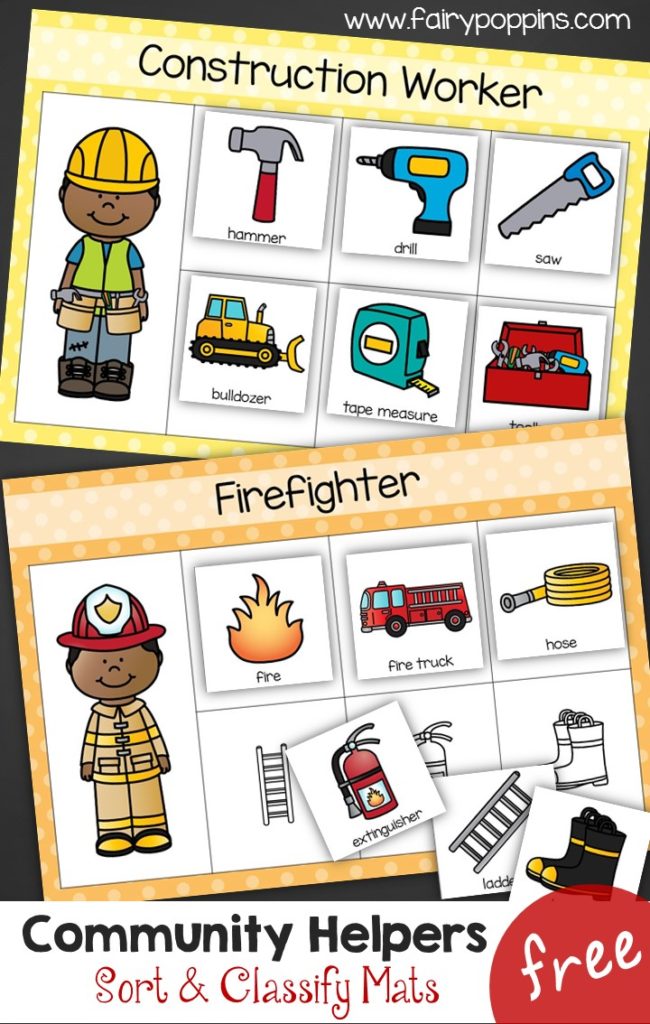 Pin