Five Senses Activities For Kids
These five senses activities help kids learn about our senses of touch, sight, hearing, smell and taste. They are suitable for kids in kindergarten, first grade and second grade.
Five Senses Science Activities
Puppet Craft
This five senses paper bag puppet is always a hit with the kids! It's easy to prep too.
To make the puppet you'll just need the template and brown paper lunch bags. The kids need to color in the pieces, cut them out and then glue them on the bag. There are a few different designs to choose from. There are also some writing worksheets that accompany the puppet. These include procedure writing and creative story writing.
Worksheet Activities
I've created a variety of kid friendly five senses worksheets. These include skills such as labeling, drawing, sorting and classifying.
There are also some description worksheets which kids can use to describe various objects with their five senses. I made one for apples (see the apple picture further below), popcorn, watermelon and the five senses puppet. There is also a generic version which can be used to describe anything.
Board Game
This board game helps kids to identify the five senses. You'll need the game board, dice and some counters.
How To Play – Roll the dice and move that number of spots. Then name the sense you land on. As an extension, you can ask the kids to think of something they use that sense for. For example, "hearing – I use my hearing to listen to music".
Sorting Activities
These sorting activities help kids to identify the five senses and how we use them. If you have hoops, these make awesome sorting tools!
How To Play – Lay out the hoops and place the five senses headings in them. Place the pictures in a mystery bag or box. The kids need to choose a picture and place it near the matching heading. This sorting activity can produce a bit of debate. The kids soon pick up on the fact that we use more than one of our senses to find out about an object. For example, we can see an apple, taste an apple and feel an apple.
To make it less confusing, I've color coded the pictures – to give a good example for each sense.
Spinner Game
There are also a few spinner games that you can play.
How To Play – Lay out a few pictures. Spin the spinner and name the senses. Then find a picture of something we use that sense for. For example, we use our sight to see a rainbow.
There is also a spinner with body parts. This can be used to name the body parts we use for each sense. It can also be used to play a game with a potato head toy.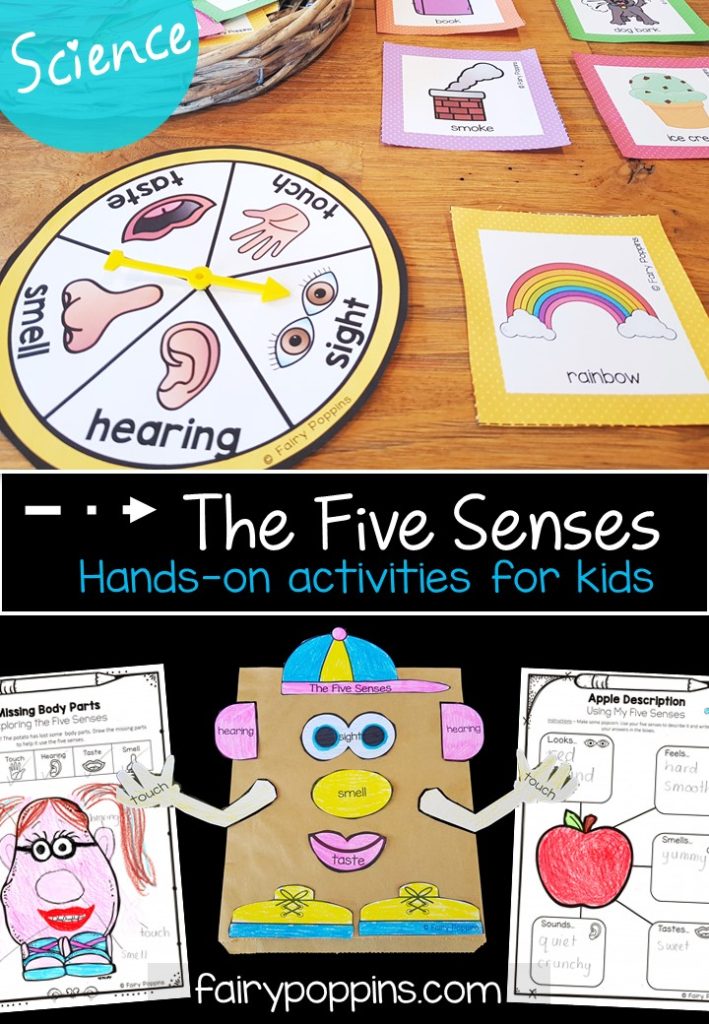 Pin
Recent Updates
I've recently updated this pack and have added lots of new printables and activities. You can learn more about them here.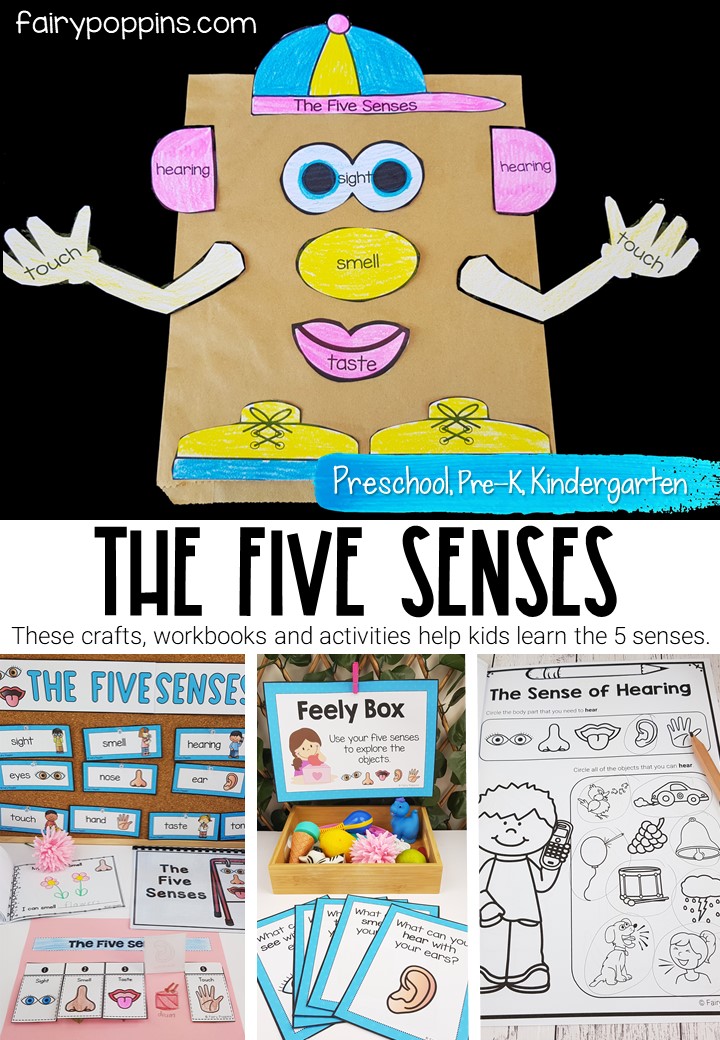 Pin
Happy teaching! :)