Five Senses Activities for Kids
These five senses activities help kids learn about the senses of touch, smell, taste, hearing and smell. They suit kids in Preschool, Pre-K and Kindergarten.
Five Senses Science Center
Setting up a science center helps kids explore the topic of the five senses at their own pace.
Preparation – First find a spare table preferably near a bulletin board or wall. Then add things like a word wall, books and hands-on activities. I love starting with the feely box and then rotate the activities over the course of our science unit.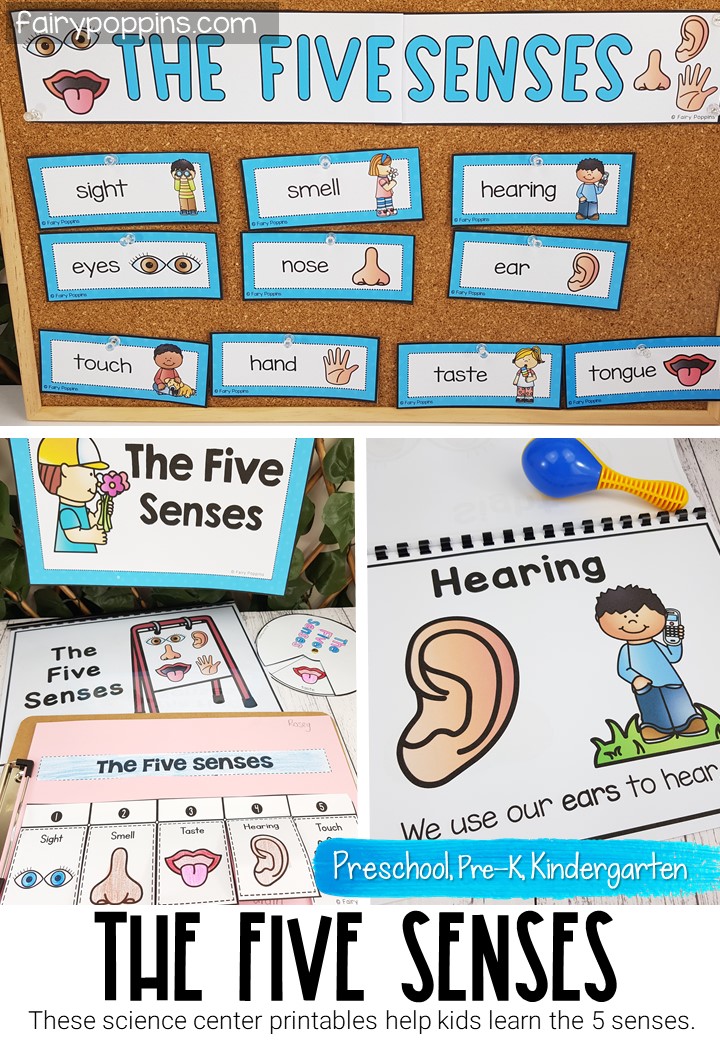 Pin
<<Grab these activities here>>
A feely box filled with a variety of objects helps kids tune into the senses they are using as they explore each object. It's actually pretty tricky to find an object that we don't use more than one sense to explore, so no doubt some of the kids will discover this!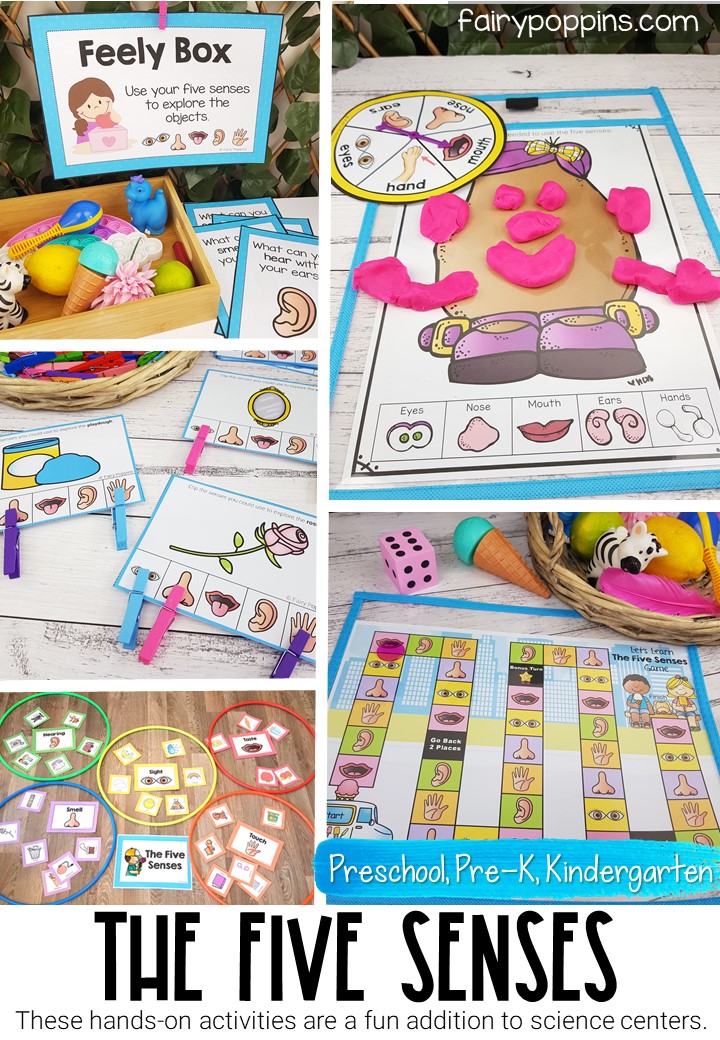 Pin
<<Grab these activities here>>
Some other fun science center activities include clip cards, sorting cards and playdough mats. I recommend introducing the activities during circle time or small group work first, so the kids will know what to do.
Worksheet Activities
Worksheets sometimes get a bad rap, but personally I find them useful for helping kids review what they've learnt during the hand-on activities. They also help provide evidence of what they've learnt.
The interactive notebook activity is a great addition to science journals and can be used as a simple assessment. Kids need to draw an object that is connected to each sense below the flaps. For example, for "hearing" they need to draw an object they can hear such as a drum.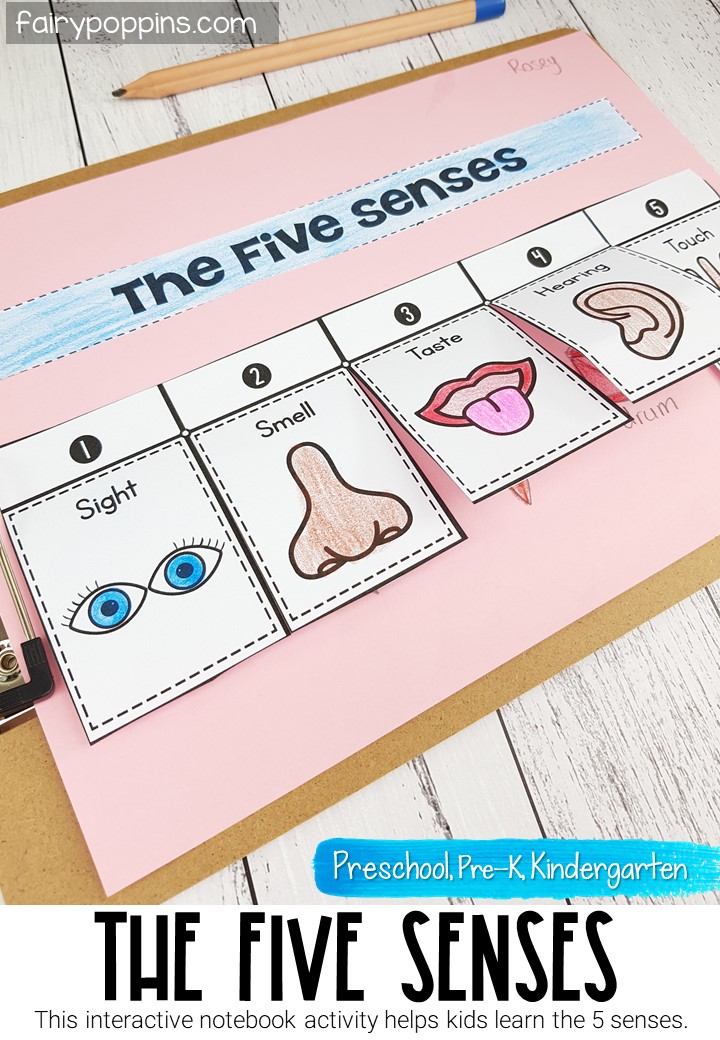 Pin
<<Grab these activities here>>
Description Worksheets – These are designed to be used with real world objects. For example, get the kids to explore a real apple and then use each of their five senses to record their observations. I've included a few variations for other foods such as watermelon, popcorn and water.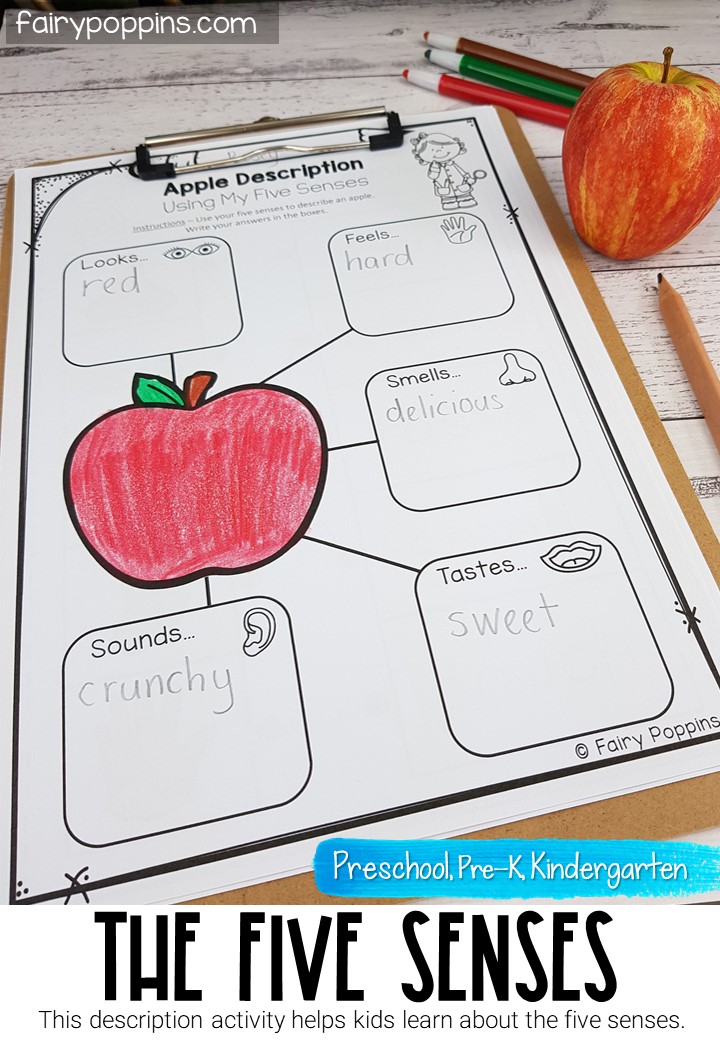 Pin
<<Grab these activities here>>
Creating a book is another fun activity to get the kids thinking. With the one shown below the kids need to draw an object connected to each sense and then write what they drew.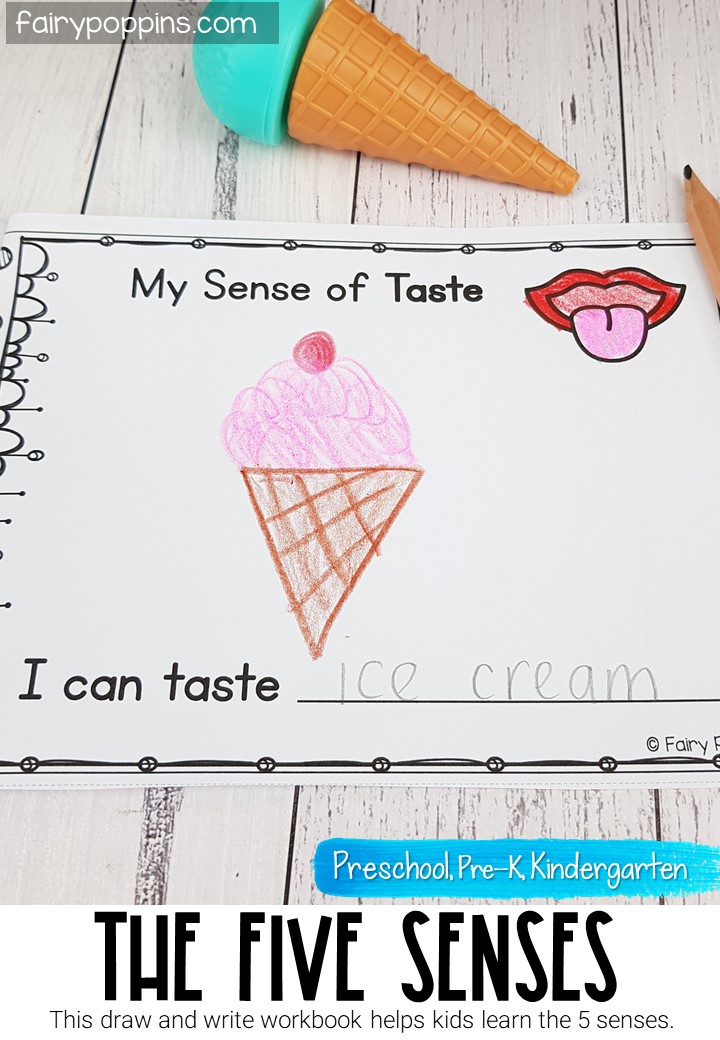 Pin
<<Grab these activities here>>
Puppet Craft
This puppet craft has always been popular with my students! It helps kids to make connections between the body parts and how we use them to make sense of our world.
Preparation – To make these puppets you'll need some brown paper lunch bags, glue, crayons and the craft templates.
Identifying the Five Senses
I've included a wide variety of worksheets in the main pack. You can grab a couple of them as freebies below. These ones are useful to get you started with your five senses unit.
These worksheet activities help kids to identify their senses. They can complete the matching worksheet or make a five senses wheel. If you choose to make the wheel, encourage the kids to explore real life objects too. For example, if they spin their wheel to "taste", then they need to think of something they can taste.
You can grab these freebies below. Happy teaching!

Pin
More Five Senses Activities
You can learn more about all of the other five senses activities here.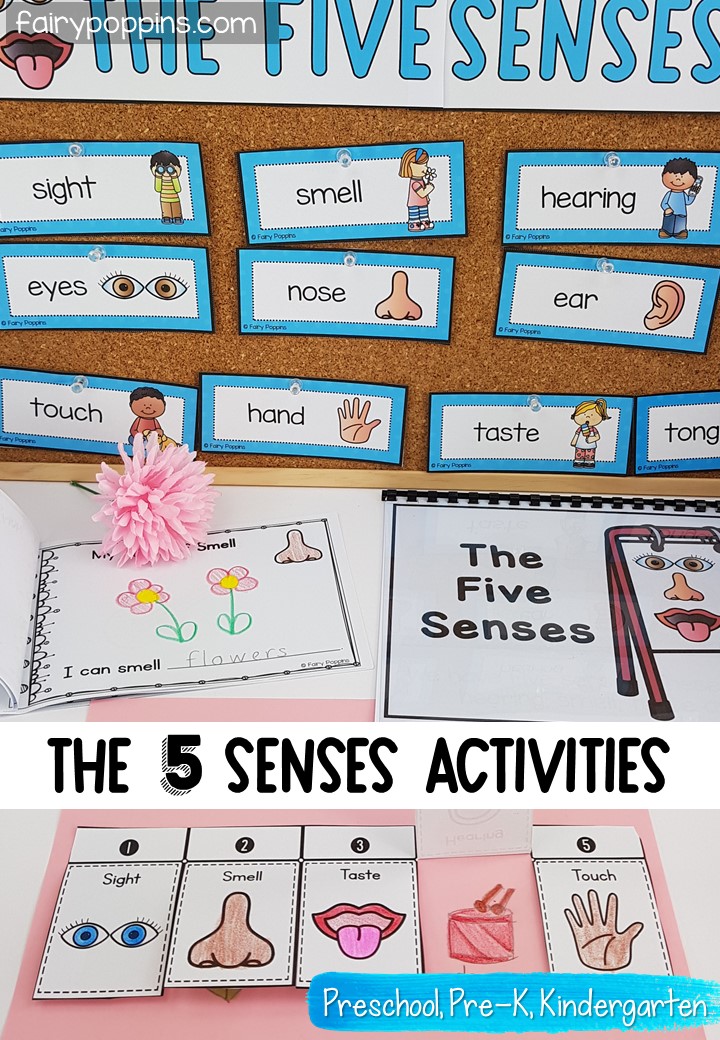 Pin