Four Seasons Pattern Block Mats
These pattern block mats help kids learn about the four seasons, whilst also working on counting, shapes and fine motor skills! They're a fun addition to Pre-K, Preschool and Kindergarten math centers.
Background Information
What are pattern blocks?
Pattern blocks are a set of six shapes which include a yellow hexagon, orange square, red trapezoid, blue rhombus, tan rhombus and a green triangle. You can choose between wooden or plastic pattern blocks. I bought my plastic ones from an education supply store. They are definitely one of my favorite math resources to use with younger kids!
Four Seasons Pattern Block Activities
Preparation – Start by checking your printer settings to make sure the "fit to page" or "scale to page" setting is unmarked. Next print the four seasons pattern block mats and laminate them for added durability. I love putting mine in the dry erase pocket sleeves I bought from eBay, because I find them much easier to clean! After that, you'll just need to grab a basket of pattern blocks and an erasable marker.
How to Play – Before you start discuss the four seasons and the specific season you're working on (summer, fall / autumn, winter or spring). Then choose a mat and name the picture. Next match the pattern blocks to complete the picture. After that grab an erasable marker and write how many of each shape was used. Finally trace the word with an erasable marker.
Extension Activities – I've also included some STEM challenge mats for each season. These have just the outline of the pictures, so the kids have to work out which shapes to use themselves!
Summer Activities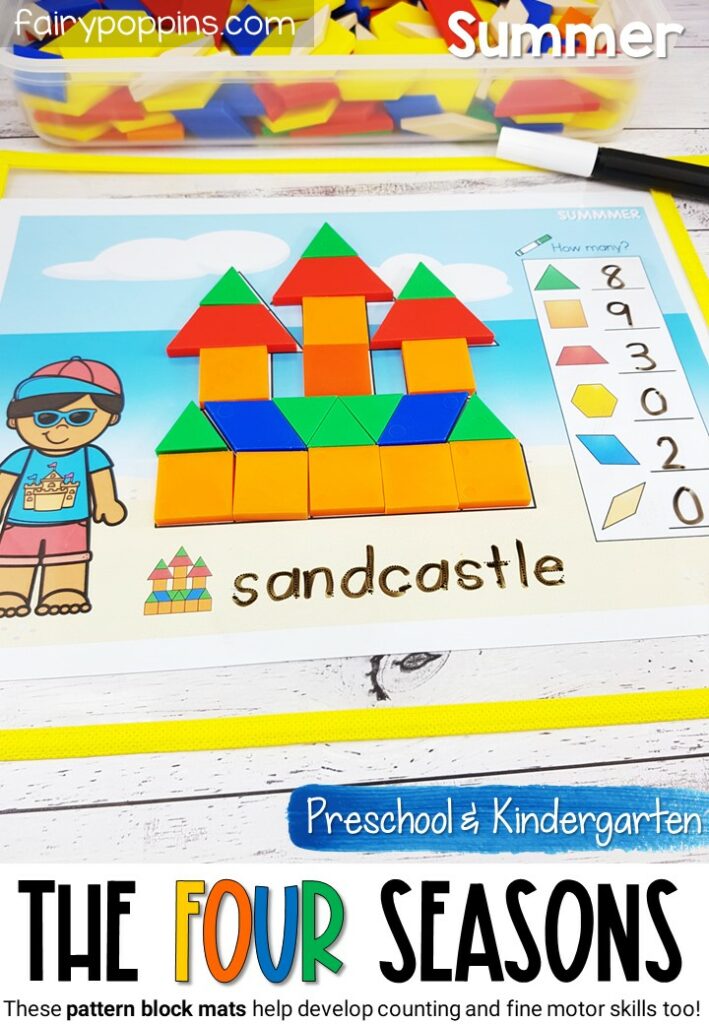 Pin
Fall / Autumn Activities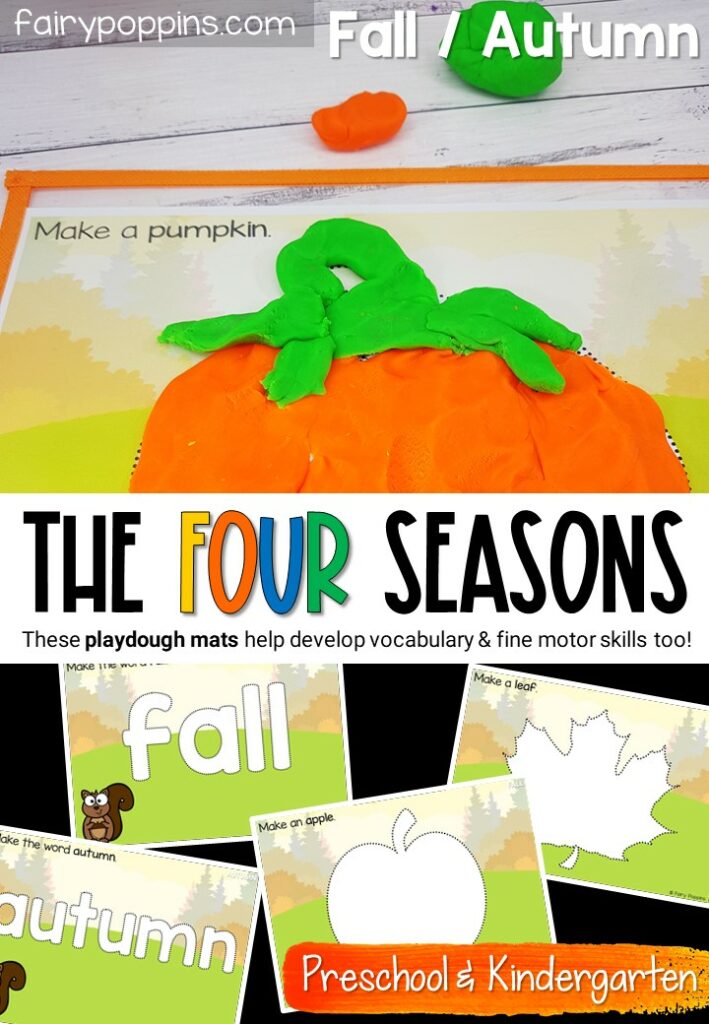 Pin
Winter Activities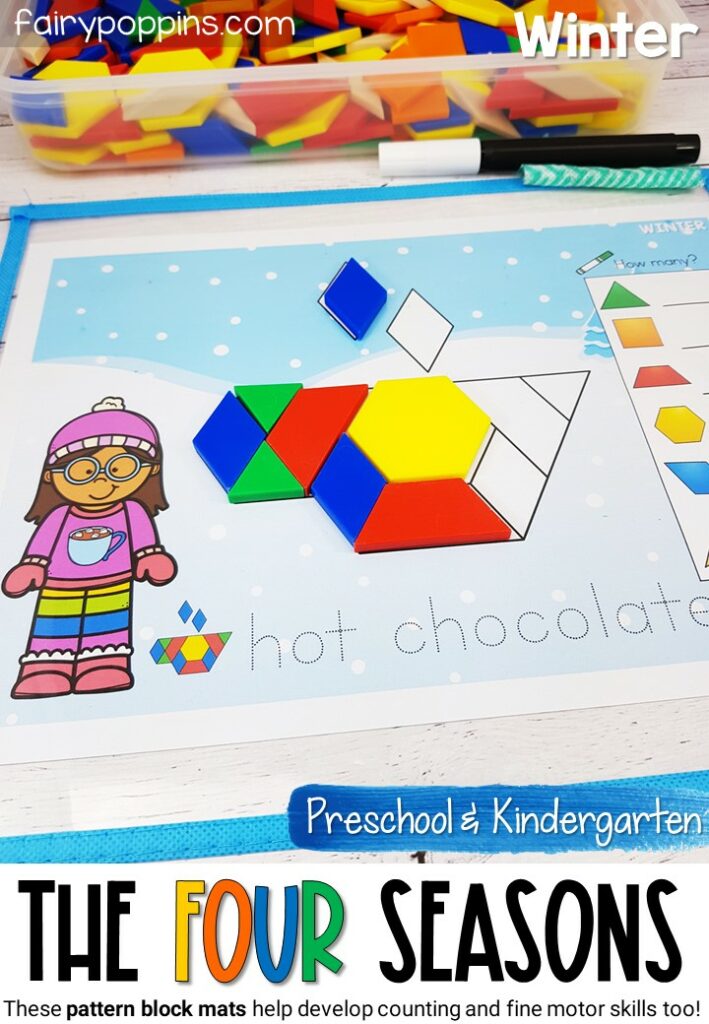 Pin
Spring Activities
More Four Seasons Activities
If you're looking for more fun four seasons activities, be sure to check out these Playdough / Tracing Mats too. You can learn more about them here.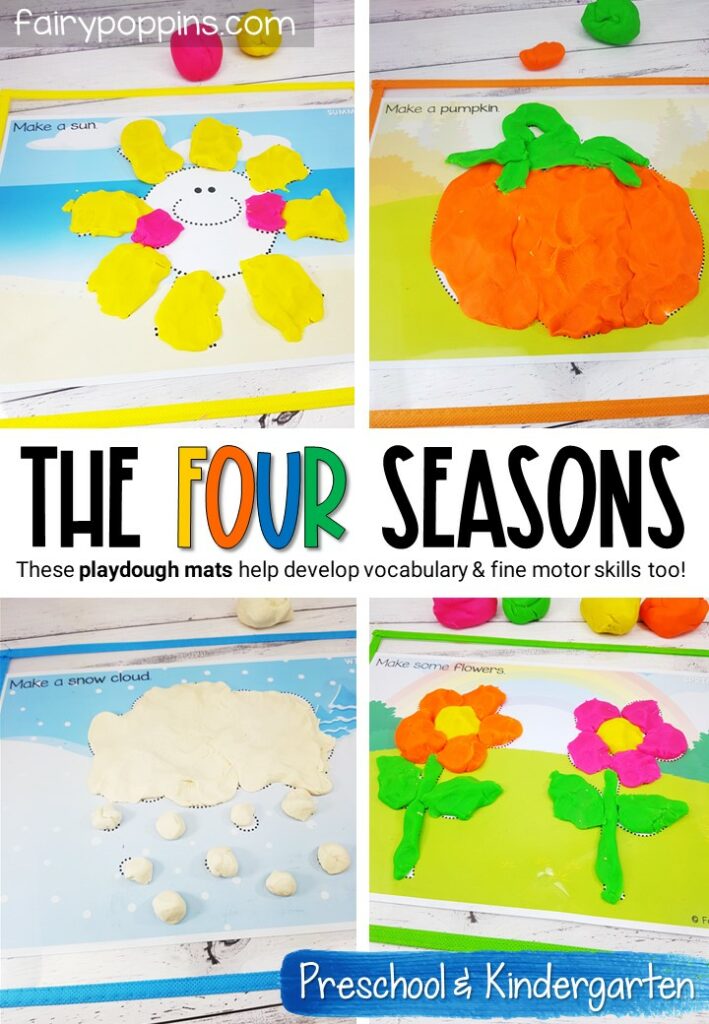 Pin
More Pattern Block Mats
You may also love the following freebie. Click here to learn more!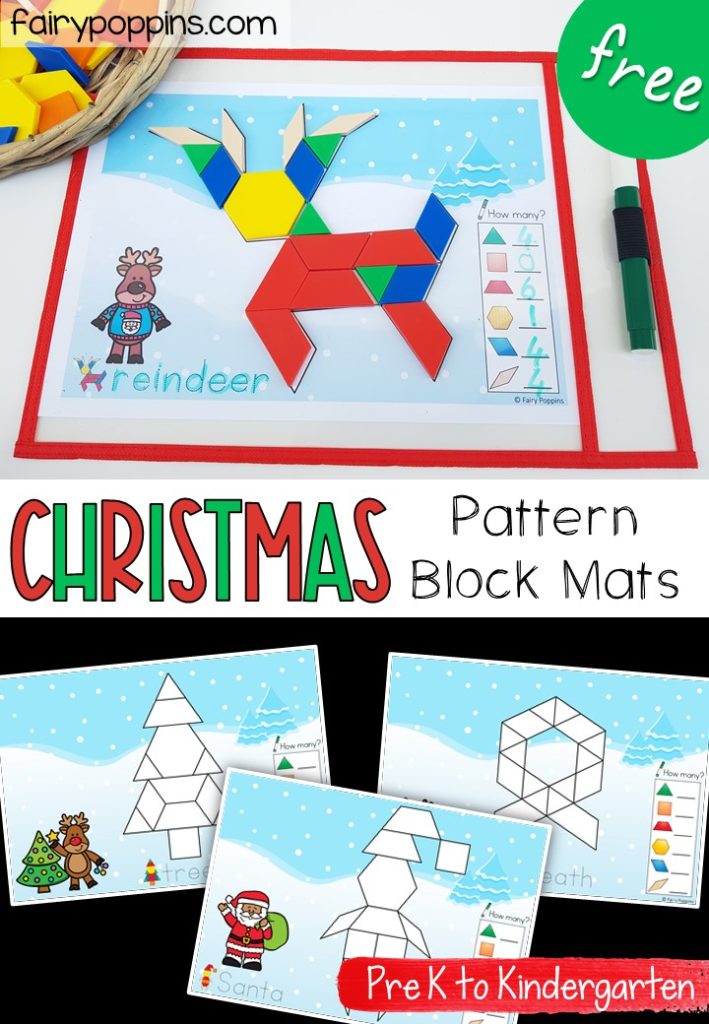 Pin