Four Seasons Playdough Mats
These four seasons playdough mats help kids learn about summer, fall / autumn, winter and spring. They're a great addition to Pre-K, Preschool or Kindergarten fine motor centers.
Four Seasons Activities
The following activities are fun to add to fine motor centers, morning work tubs or even science centers (if you're doing a weather or seasons theme).
Preparation – Begin by printing and laminating the mats for added durability. I love putting mine in the dry erase pocket sleeves I bought from eBay – so much easier to wipe clean! Once your mats are all prepped you'll just need to grab some playdough or dry erase markers.
How to Play – Before you start discuss the four seasons and the specific season you're working on (summer, fall / autumn, winter or spring). Then choose a mat and name the picture. Next make the picture out of playdough. Alternatively, the kids can trace the picture with an erasable marker.
Summer Activities
Fall / Autumn Activities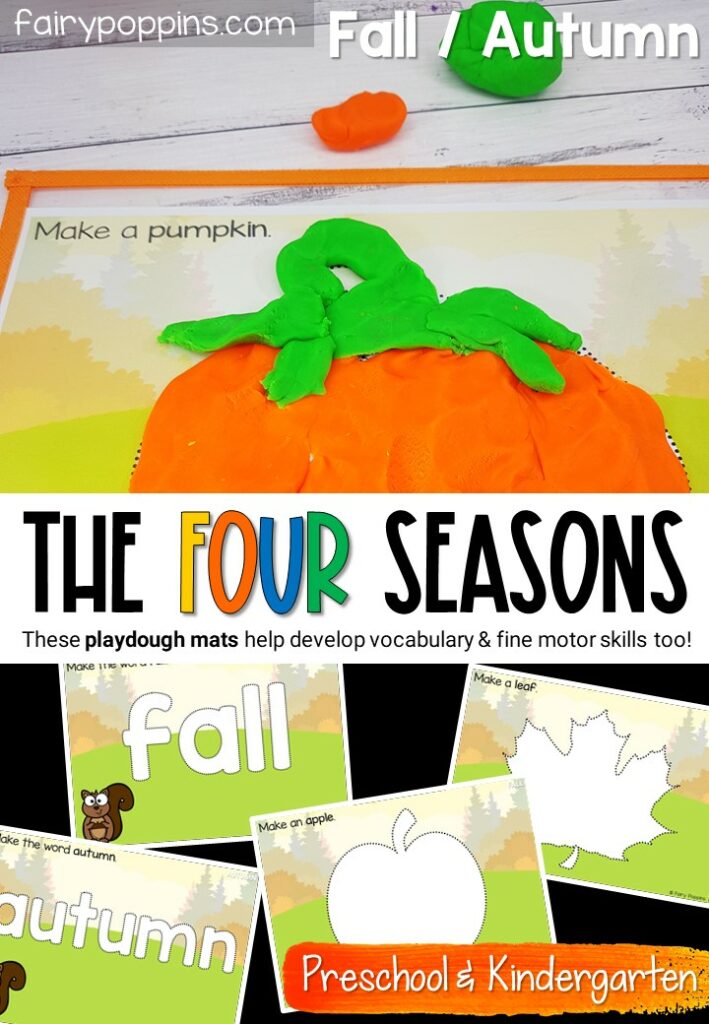 Pin
Winter Activities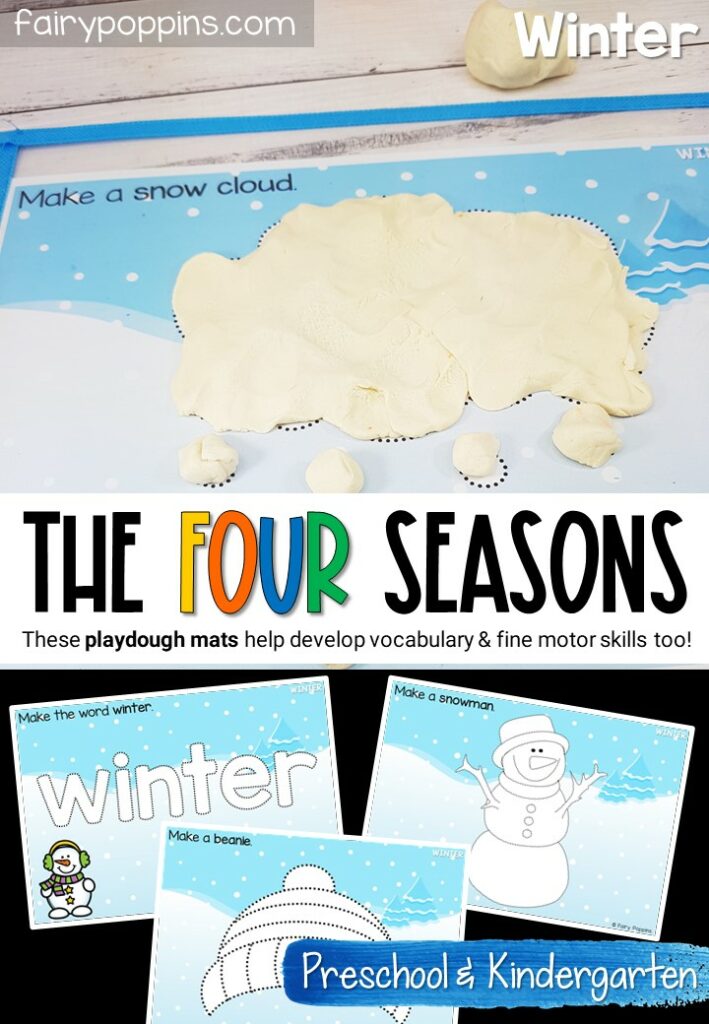 Pin
Spring Activities
More Four Seasons Activities
If you're looking for more fun activities, be sure to check out these Four Seasons Pattern Block Mats too. You can learn more about them here.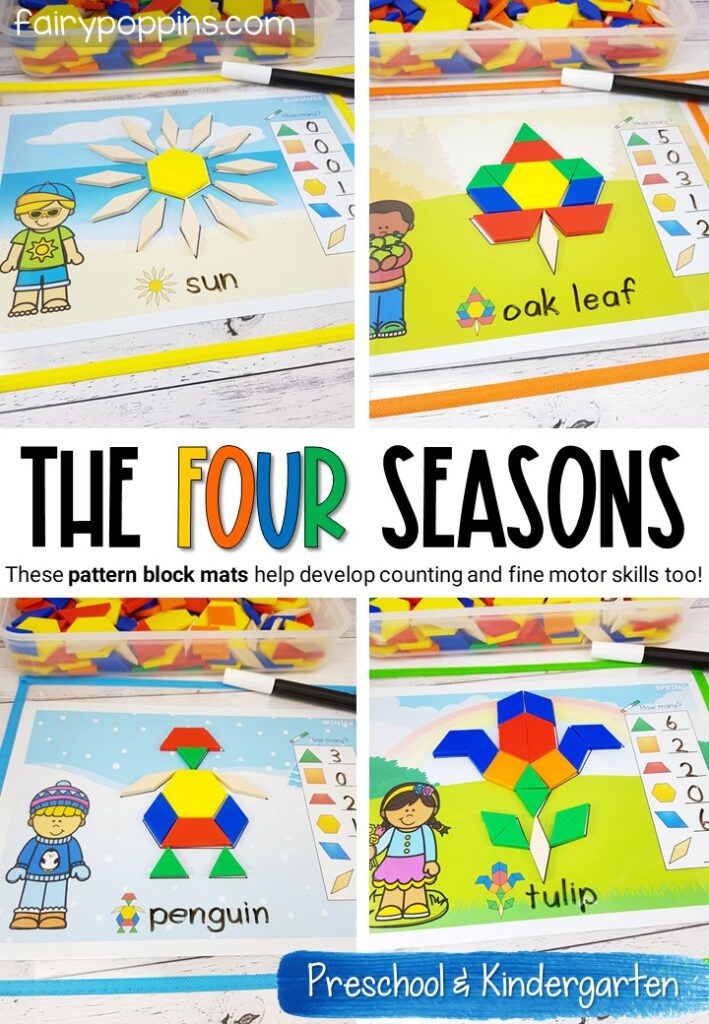 Pin
More Fine Motor Activities
You may also love the following freebies. Click the links to learn more.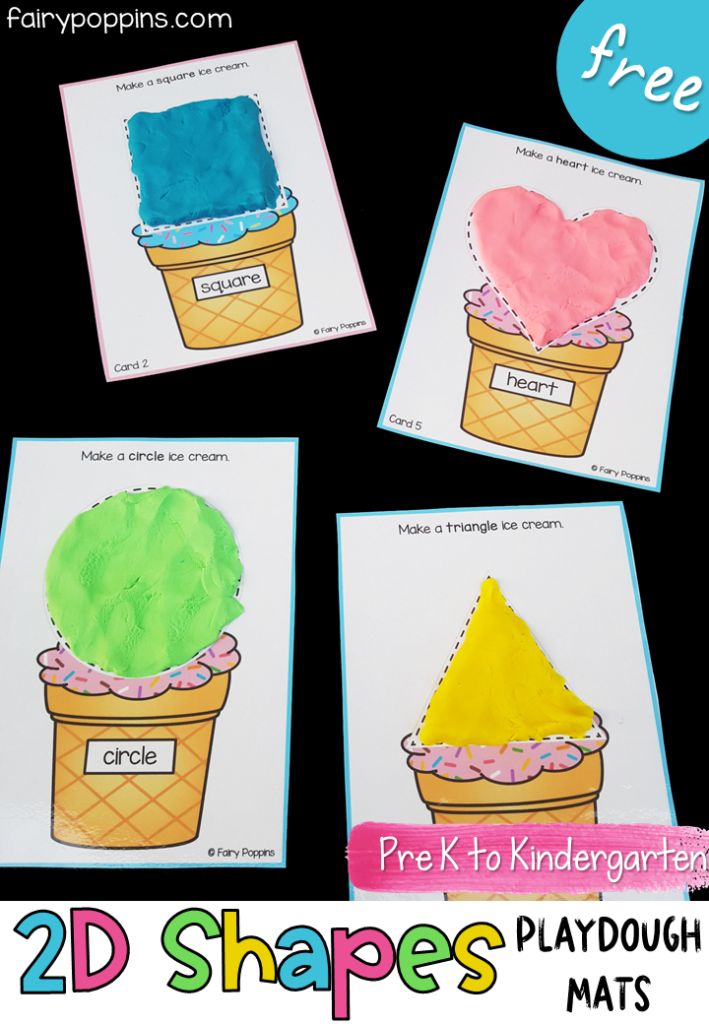 Pin