This Pirates dramatic play center helps kids engage in pretend play and learn about pirates. It's a fun addition to "Talk Like a Pirate" day activities too. The activities are suitable for kids in Pre-K, Preschool and Kindergarten, although I'm sure older children will love it too!

Why is dramatic play important?
Pretend play helps kids to learn about themselves, the world and how things work. Dramatic play centers also help to strengthen a child's language development (e.g. expressive language, vocabulary), social skills and play skills. Children learn a lot through play!
Pirate Ship Dramatic Play
I absolutely love this dramatic play center because "Talk Like a Pirate Day" is one of my all time favorite classroom celebrations. Of course, it's a fun dramatic play theme all year round!
How to Build a Pirate Ship
Preparation – Begin by finding two large boxes and the open them up so the pieces are flat. I used two rectangular prism shaped boxes. You'll also need some thick clear tape, brown paper if you need to cover any writing on the boxes and brown crepe paper cut into strips if you want to add some extra detail. You can grab the porthole and Jolly Roger flag printables in the dramatic play pack.
What to Do – First fold the flattened carboard boxes into a ship shape and secure the pieces together with tape. Next, cut out some windows and an entrance so the kids can get in and out easily. My hubby used a Stanley knife to help with this part. After that you can decorate your ship so the kids can set sail for Treasure Island! You can also add some small chairs inside the ship so that the kids can sit inside.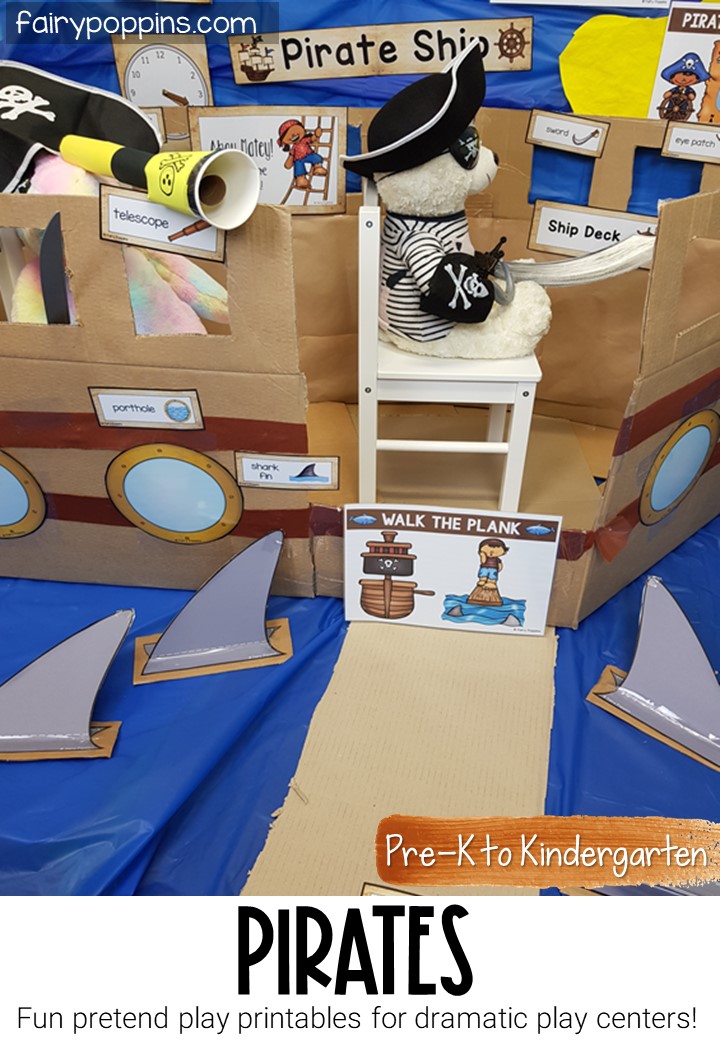 Pin
Walk the Plank – You can put a large rectangular piece of cardboard near the entrance of the ship too. Then the kids can pretend to walk the plank and dodge the sharks! I've included the printable shark fins in the dramatic play pack.
Pirates Dramatic Play –  Treasure Island
To make Treasure Island, I painted a back drop on a large sheet of paper using acrylic paint. First I added a range of fun printables such as a pirate treasure map and photos of pirate things. Next I added some props that I found at a discount store such as a treasure chest, pirate coins and figurines. I used a black tray that I found at Kmart (Australia) as a play tray.
Pirate Pretend Play – Captain's Cabin
This area can be added either inside the ship or outside the ship. Personally, I find it easier to add outside the ship because the kids will be busy playing and moving about inside the pirate ship.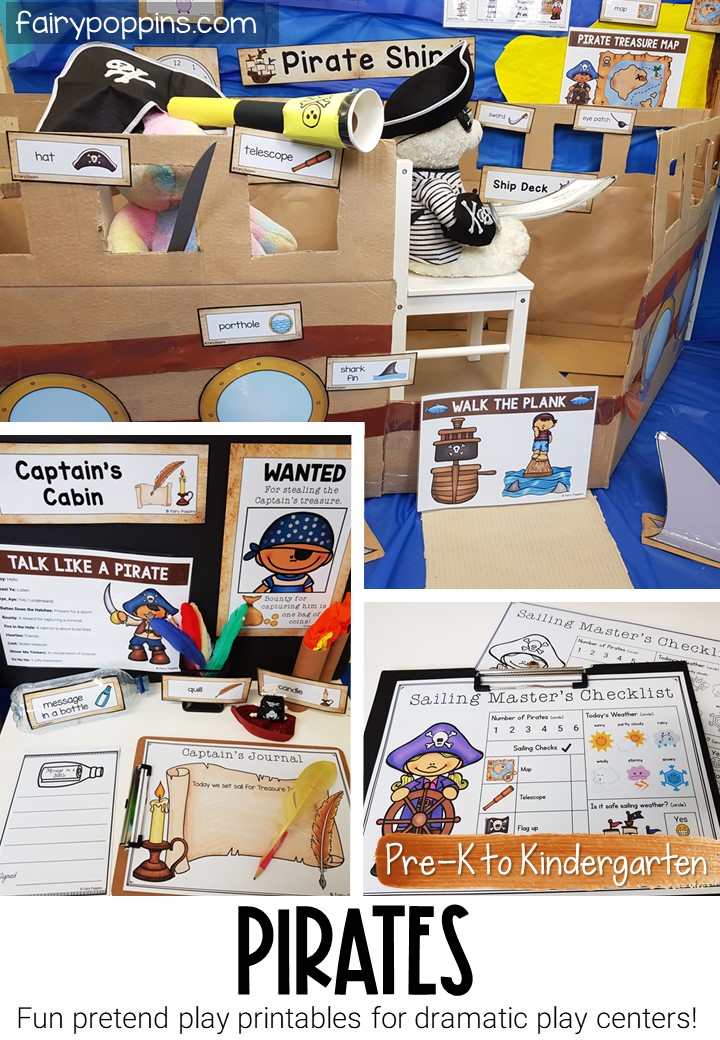 Pin
The Captain's cabin has lots of fun writing printables and you can make a quill easily by taping a feather to a pencil.  There are also printables included for a "Mess Hall" which is where the pirates eat. For this area you'll just need a few basic props like a table, chairs and pretend food (fruit, vegetables etc.)
More Pirate Activities
If you need more activities for "Talk Like a Pirate Day" be sure to check out the link below. Towards the bottom of that blog post you'll also find links to lots of other free activities. Arrr doesn't that sound good? 😉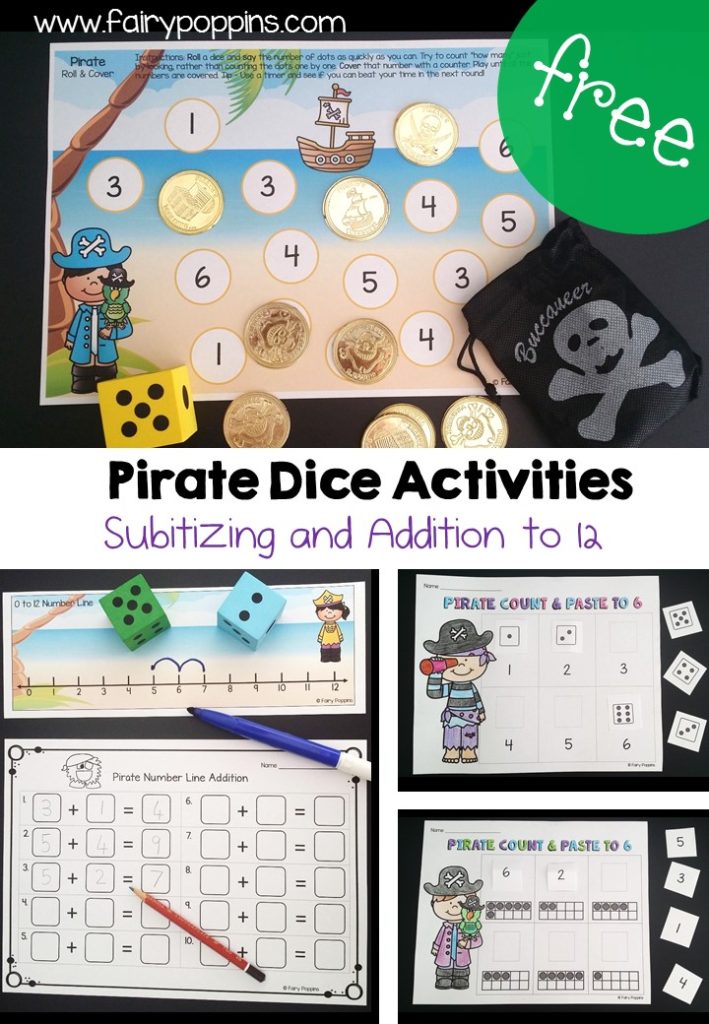 Pin