Saint Patrick's Day Writing Crafts
These cute Saint Patrick's Day writing crafts include a leprechaun, shamrock, pot of gold and rainbow! Perfect for kids in Pre-K, Preschool. Kindergarten, First Grade or Second Grade.
Leprechaun Writing Craft
What I LOVE about these leprechaun craft activities is the lines are thick, so they're easy for kids to cut out. Plus, I've left the faces blank so the kids can create their own unique leprechaun face – which turns out super cute!
Preparation – Start by picking your preferred templates. You can choose from templates that kids can color or paint, or templates that are designed to be printed on colored paper. Next you'll just need to grab some paint, glue, scissors and writing pencils.
Craft How To – I started by decorating the templates and then allowed them to dry. After that I cut out all the pieces and assembled them around the writing page.
☘️ Get the Saint Patrick's Day Writing Crafts here
Rainbow Writing Craft
This Saint Patrick's Day craft is a fun way for kids to learn about colors too. I use the phrase ROY G BIV to remember the order of colors on a rainbow. This stands for red, orange, yellow, green, blue, indigo and violet.
Preparation – Once again, choose your preferred template. In the example shown below, I used the A4 rainbow template and teamed it with the small pot of gold template. To decorate the rainbow you'll need crayons or oil pastels, water color paint or acrylic paint.
How To – First, I colored the rainbow and gold coins with oil pastels. After that, I used water color paints to paint a sky and some grass. And then I painted the pot of gold with black acrylic paint. If you're a bit of a glitter fan like me, you can give the kids some gold glitter to make their coins extra sparkly too!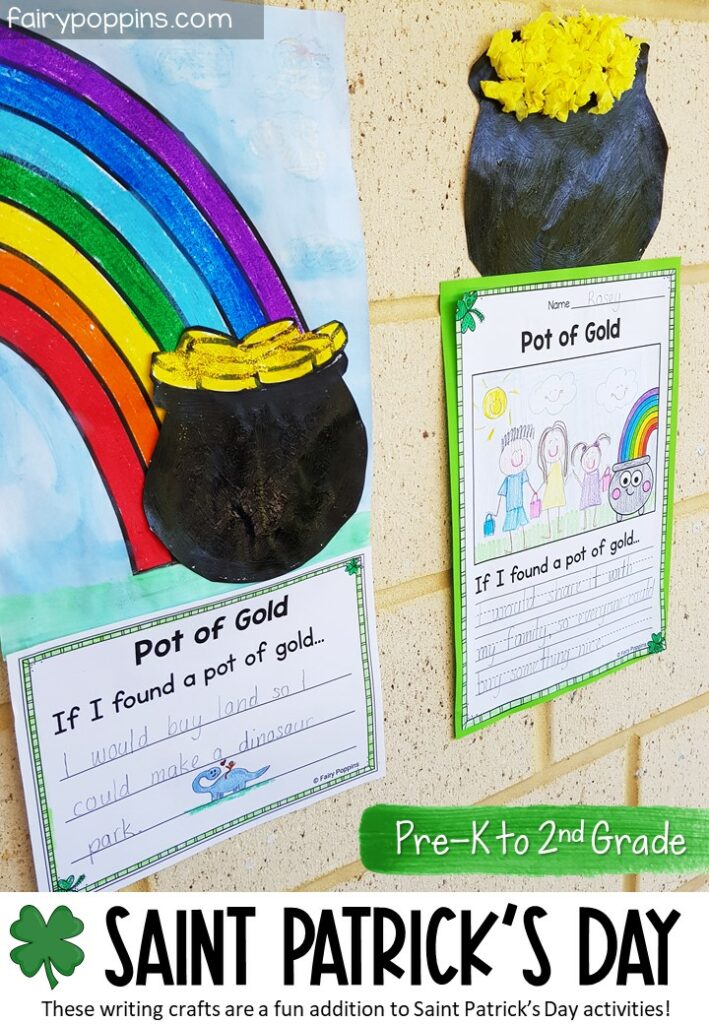 Pin
☘️ Get the Saint Patrick's Day Writing Crafts here
Pot of Gold Writing Craft
I've included a few different pot of gold templates of varying sizes. The large one is great as a stand alone craft and you can turn it into a fine motor craft by getting the kids to scrunch up yellow crepe paper for the coins.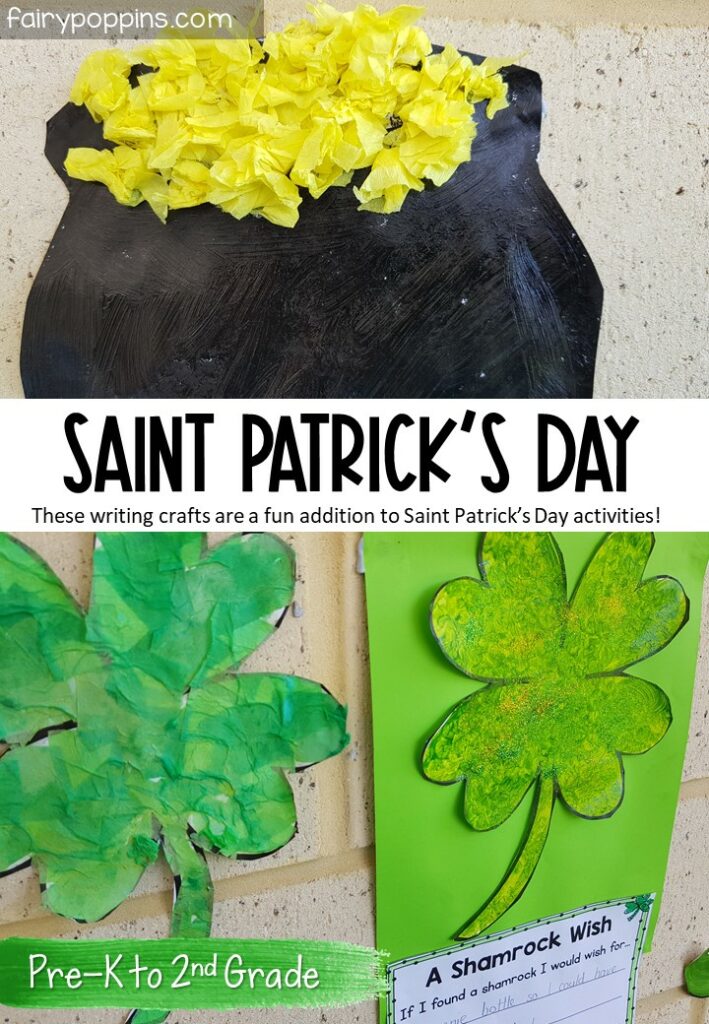 Pin
☘️ Get the Saint Patrick's Day Writing Crafts here
Shamrock Writing Crafts
This Saint Patrick's Day craft is simple yet fun! In the examples shown above, you can see two different ways of decorating the shamrock. In the first example, I've created a collage by pasting green crepe paper on the shamrock. Then I've lightly painted over it with water to give it an interesting texture. In the second example, I've painted the shamrock by dipping some scrunched up bubble wrap in acrylic paint. Then I sprinkled some glitter on it to make is shine!
More Saint Patrick's Day Themed Resources
You may also love these Saint Patrick's Day Literacy Centers. Learn more about them here.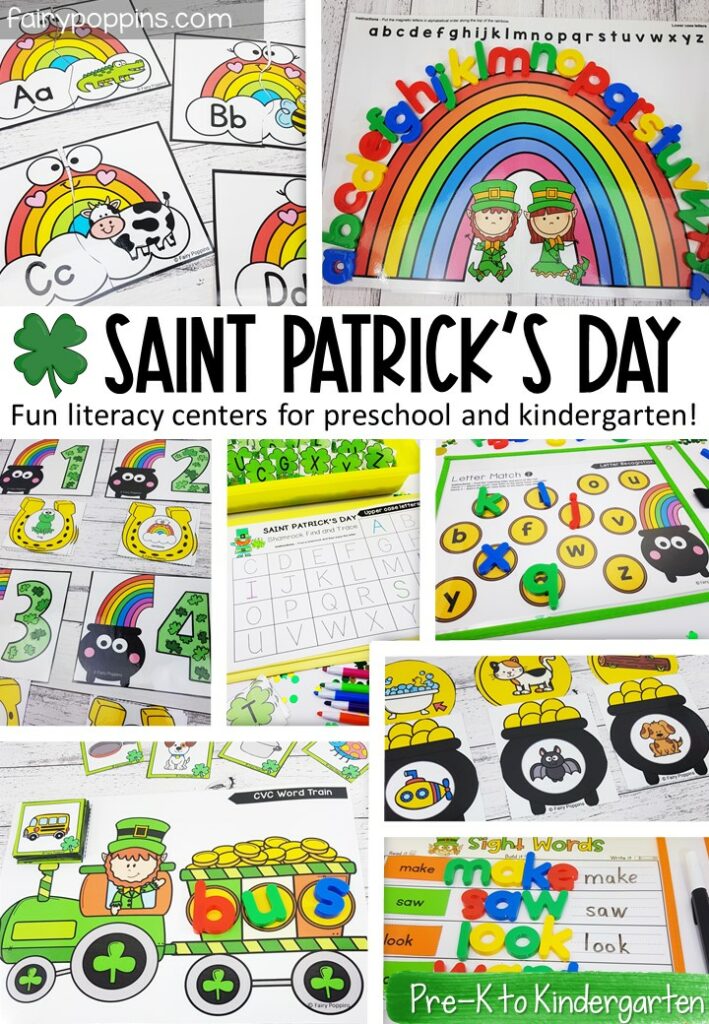 Pin