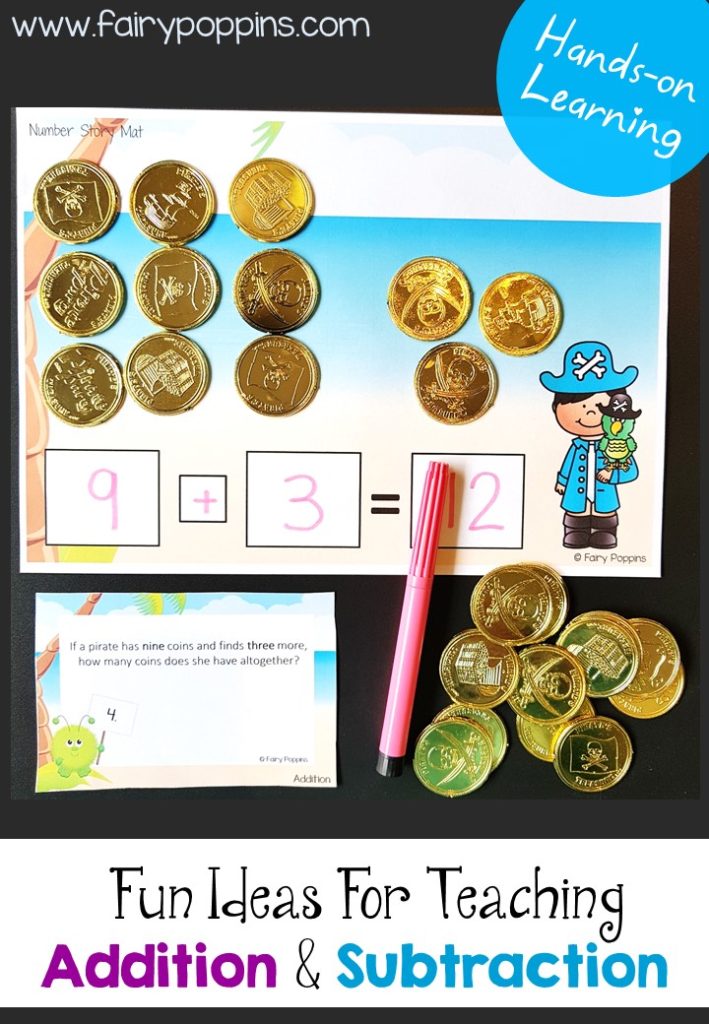 These addition and subtraction activities help kids to create number stories and solve word problems.
Addition Number Story Mats & Task Cards
This addition activity is fun and super easy to do. Begin by reading an addition task card. Then use counters to model the number story on the work mat. Lastly, use an erasable marker to write the number sentence.
Number Story Craft
Kids love using stamps to create number stories! In the example shown below, bug stamps were used to create a simple number story. For example, "If there were four butterflies and three beetles joined them, then there would be seven insects altogether.". If you don't have a stamping pad, kitchen sponges work just as well. Kids also enjoy drawing or using stickers to create number stories.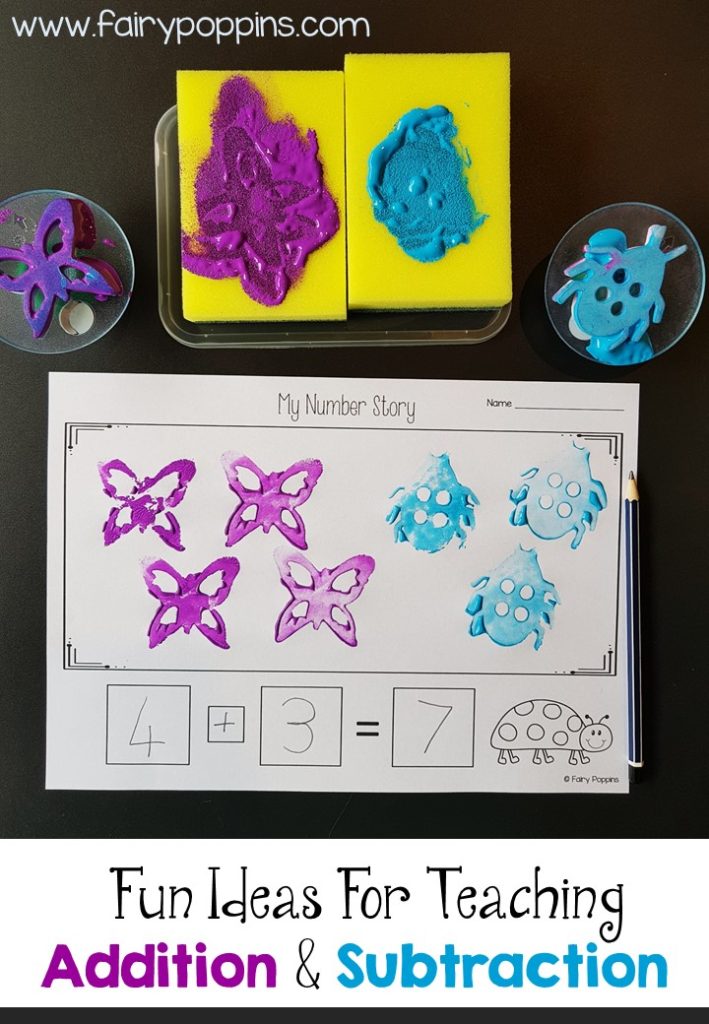 Subtraction Number Story Mats & Task Cards
Number story mats help kids to model subtraction problems in a fun away. Begin by reading a subtraction task card. Count out the number of counters that you are going to subtract from. Then physically move the counters you need to take away to create a visual representation of the sum. Finally write the subtraction number sentence on the work mat.
The number story mats I've made, come in nine different themes and work really well with everyday items such as counters, glass gems, coins and pom poms.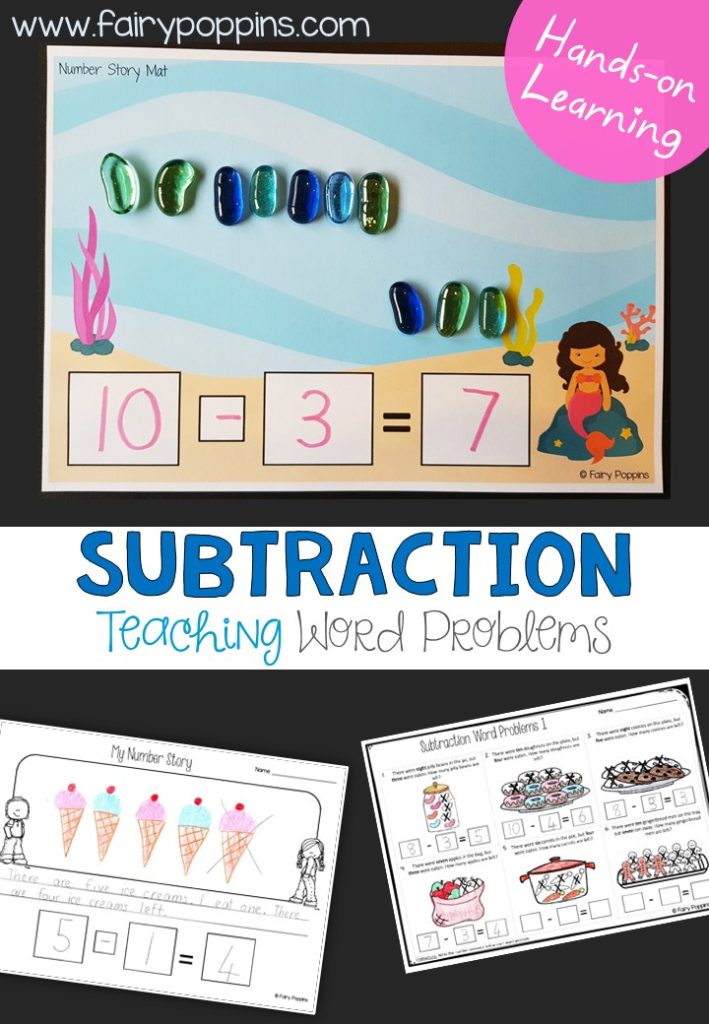 Number Story Worksheets
I created a few differentiated worksheets for kids to create their own number stories. Kids working at a beginning level are suited to the worksheets that focus on making a picture and writing a number sentence. Fun ways to do this include drawing, using stamps or using stickers. For kids who are capable of writing, I recommend challenging them to write a word problem on the worksheet that also contains writing lines.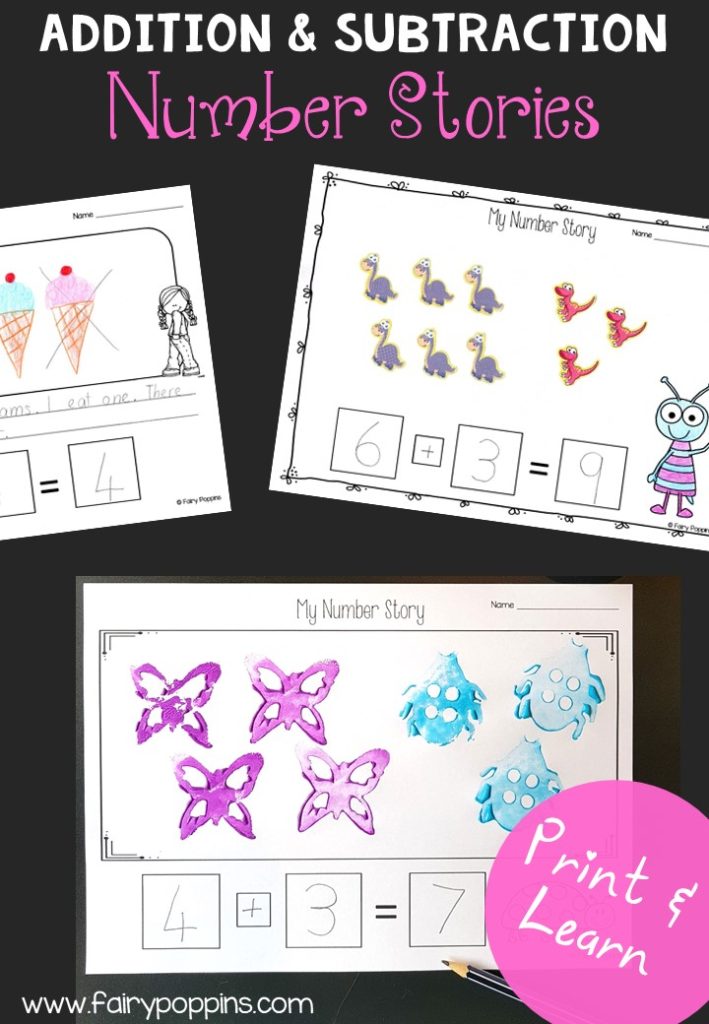 Word Problem Worksheets
I created a set of word problem worksheets with pictures to help kids learn how to solve simple addition and subtraction word problems. Each worksheet comes with an answer sheet.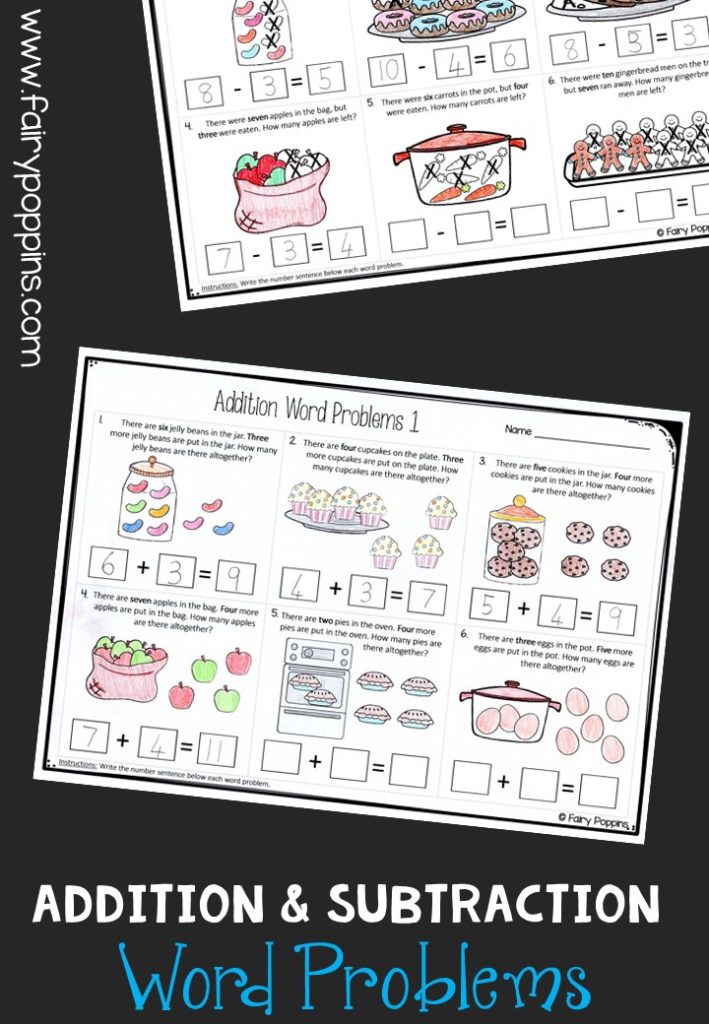 To find out more about these number story mats, task cards and worksheets click here.
Thank you for checking out these activities. Happy teaching :)!