Apple Addition Boom Cards
These free apple addition Boom Cards feature a cute apple theme and are a perfect addition to fall math centers. They're suitable for kids in Kindergarten and First Grade who are working on sums up to ten.
The following deck of addition Boom Cards helps kids learn to add amounts up to ten by counting the apples on trees. Kids will also have the opportunity to type the sums using a keyboard.
Apple Addition Boom Cards
If you're new to Boom Cards like me, they are digital task cards which can be used on devices such as tablets and computers. The great thing about them is they are interactive and self-correcting.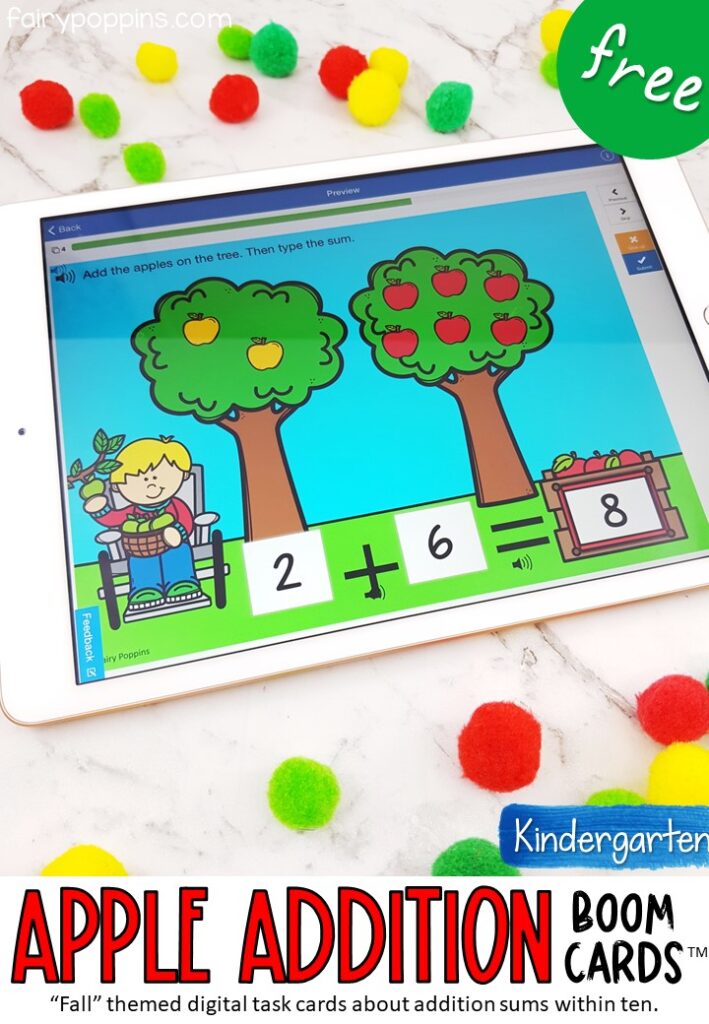 Pin
Preparation – To play this addition game, kids will need an internet connection and a device such as a computer or tablet. Start by clicking on the download button at the bottom of this page to access the freebie. In the PDF, you'll receive a download link, which you'll need to click to take you to Boom Learning where the game is hosted.  If you're new to Boom Learning, you'll be prompted to create an account if you don't already have one. The Boom Cards will be saved in your Boom Library. Then all you have to do is assign it to your students and you're set to go! Please scroll down further for more information about Boom Learning.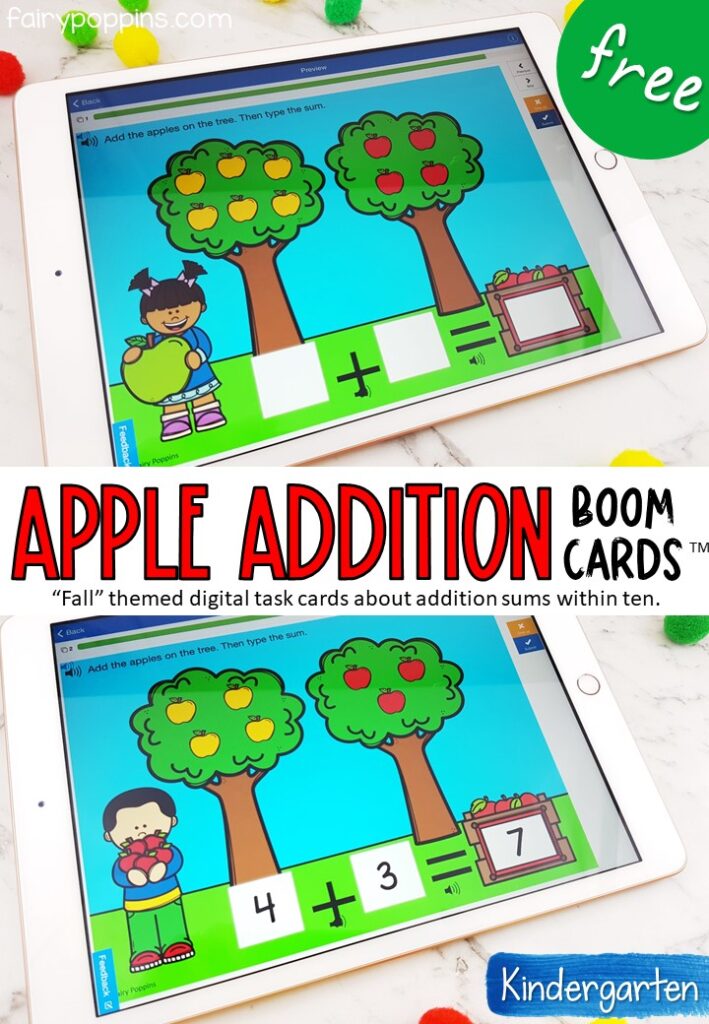 Pin
    How to Play – First kids can press the speaker icon to listen to the game instructions. Then they can click on the speaker icons near the math symbol to listen to what it is (plus or equals). After that the kids need to count the number of apples on each tree and add them together. Finally they need to type the sum in the boxes and then submit their answer for checking. Once kids have submitted their answer they'll be prompted to move to the next card if they got it correct or to try again if they picked the incorrect answer.
<<Grab this freebie by clicking on the download button at the bottom of this page.>>
Are you new to Boom Cards?
To use Boom Cards, you must be connected to the Internet. Boom Cards play on modern browsers (Chrome, Safari, Firefox, and Edge). Apps are available for Android, iPads, iPhones, and Kindle Fires. For security and privacy, adults must have a Boom Learning account to use and assign Boom Cards. You will be able to assign the Boom Cards you are buying with "Fast Pins," (play provides instant feedback for self-grading Boom Cards). Fast Play is always a free way for students to engage with Boom Cards decks. For additional assignment options you'll need a premium account. If you are new to Boom Learning, you will be offered a free trial of a premium account. Read here for details: http://bit.ly/BoomTrial.
Another Awesome Fall Freebie
Be sure to check out these fun Pumpkin Patch Counting Cards too. They're available from Teach me Mommy here.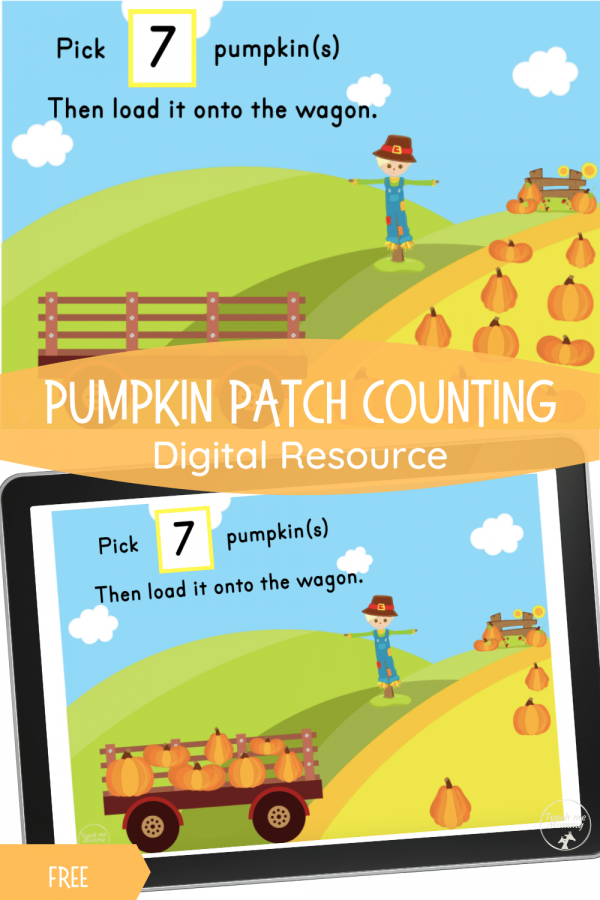 Pin
<<Grab the Apple Addition Boom Cards link below.>>

Pin