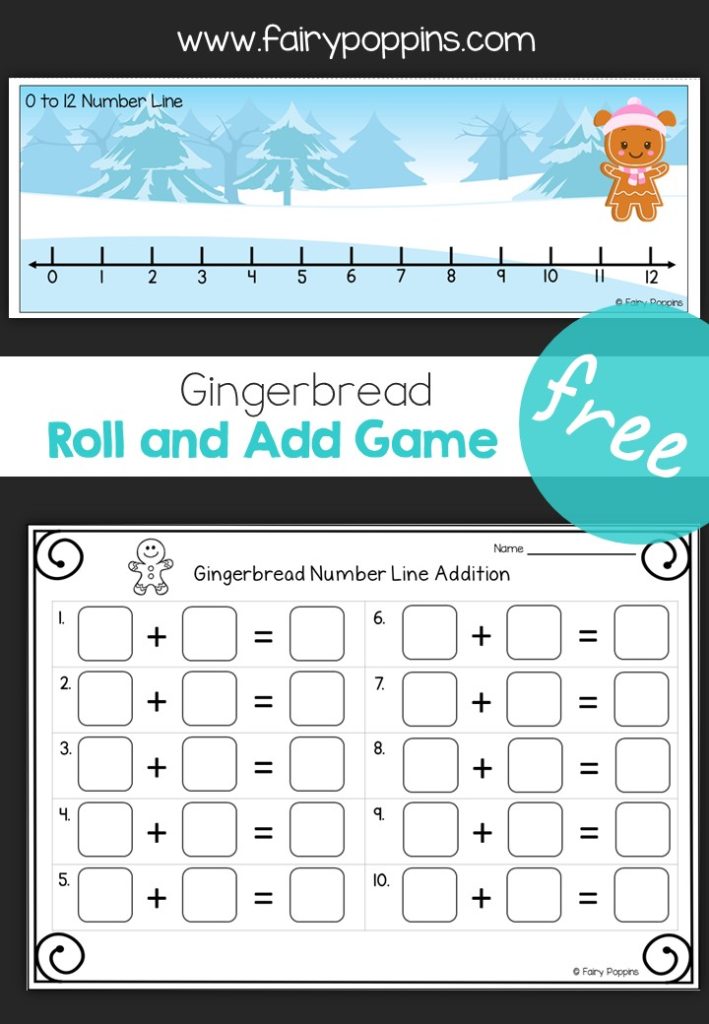 Kids will love this super cute gingerbread number line game! It's a fun way to solve addition problems up to twelve.
This hands on activity is an awesome way to get kids involved in using number lines to add.
Preparation

I gave each student the following materials:
~Number line (laminated for added durability)
~Erasable marker and damp cloth
~Standard dice (1 to 6)
~Recording sheet and a pencil
How To Play
Each student began by rolling a dice. Next they used an erasable marker to mark that number on the number line with a dot. They rolled the dice again, but this time they used an erasable marker to hop that number of spaces to find the answer. My students recorded the sum on their recording sheet. Then they used the damp cloth to clean their number line and start again. My students loved this game and kept playing until their recording sheet was full!
To download this free gingerbread addition activity click on the download button below.


For more fun gingerbread themed activities, check out the links below.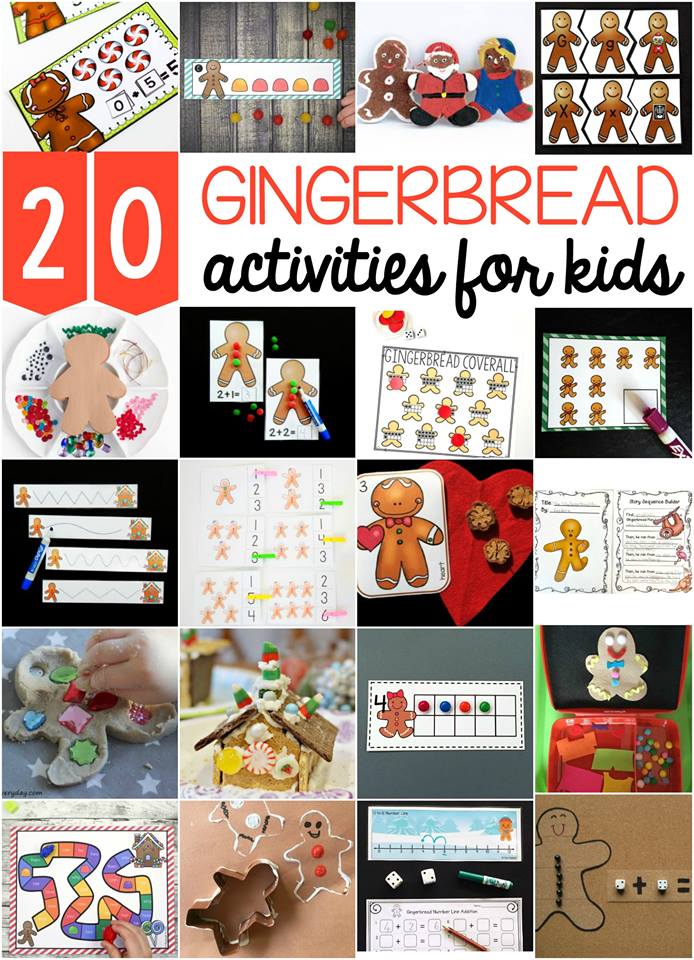 FROM LEFT TO RIGHT:
Gingerbread Math – Making Five // Mrs. Jones' Creation Station
Gingerbread Pattern Cards // The STEM Laboratory
Science Christmas Ornaments: Long Lasting Gingerbread Ornaments // Schooling a Monkey
Initial Sound Gingerbread Puzzles // A Dab of Glue Will Do
Decorate a Gingerbread Man Art Activity // Mom Inspired Life
Gingerbread Addition Mats // The Kindergarten Connection
Gingerbread Coverall Games // Recipe for Teaching
Gingerbread Man Counting Cards // Sara J Creations
Gingerbread Pre-Writing Strips // Letters of Literacy
Gingerbread Clip Cards // Fun With Mama
Gingerbread 2D Shape Match and Count // Liz's Early Learning Spot
Gingerbread Story Sequencing // DIY Farm Wife
Gingerbread Play Dough// Play and Learn Everyday
Gingerbread House Building STEM // Science Kiddo
Gingerbread Ten Frame Counting Mats // Modern Preschool
Gingerbread Man Busy Box // Teach Me Mommy
Gingerbread Man Sight Word Game // Playdough to Plato
Gingerbread Man Stamping // Simple Play Ideas
Gingerbread Number Line Addition to 12 // Fairy Poppins
Gingerbread Man Addition Cork Board Game // Adventures of Adam