These fun 2D shapes clip cards are a fun addition to Easter or spring math centers. They are best suited to kids in Pre-K, Preschool and Kindergarten.
Easter Chick 2D Shapes Clip Cards
I love these cute 2D shapes clip cards! They're a fun way for kids to use their fine motor skills and identify common shapes such as a circle, triangle and square.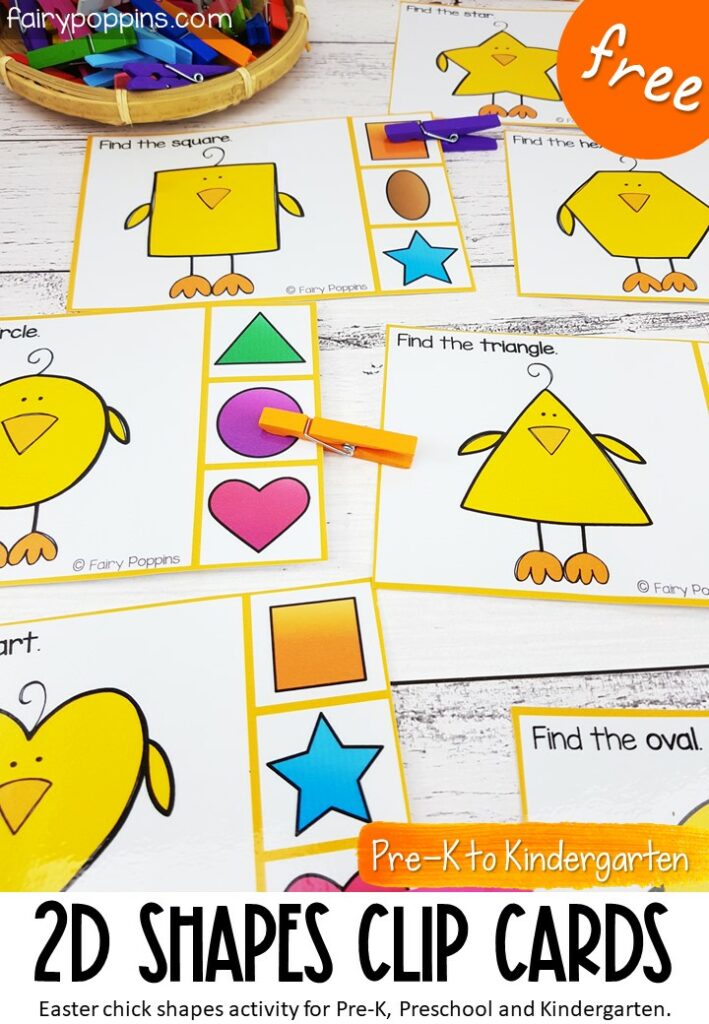 Pin
Preparation – Begin by printing and laminating the clip cards for added durability. Next, attach the storage label to a task box or snap lock bag. After that, you'll just have to grab some clothes pins. I prefer using mini clothes pins, which are usually available from craft or stationary stores. They're so cute and fit the clip cards perfectly!
How to Play – Start by choosing a clip card. First look at the chick and name the shape. Second look for the shape that is the same as the chick. Finally, clip the answer with a clothes pin. Continue playing until all of the shapes have been found.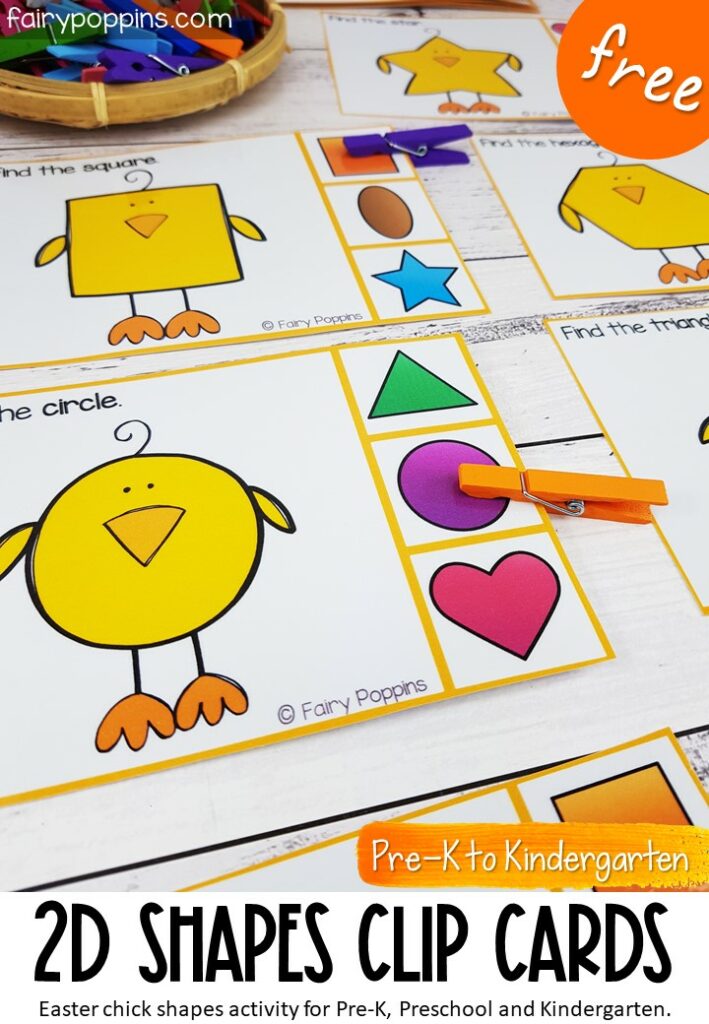 Pin
Tip – With clip cards, it can be useful to add a dot behind the answers (on the back of the card). Then the kids can flip the card over if they get stuck and self correct their answer.
More Easter Shapes Activities
You may also love the 2D shapes playdough mats that are included with my Easter Math Centers pack. You can get them here.
More Fun Shapes Activities!
If you're looking for some more fun shape activities, be sure to check out the freebies shown below. Simply hop between the blog posts to grab them all!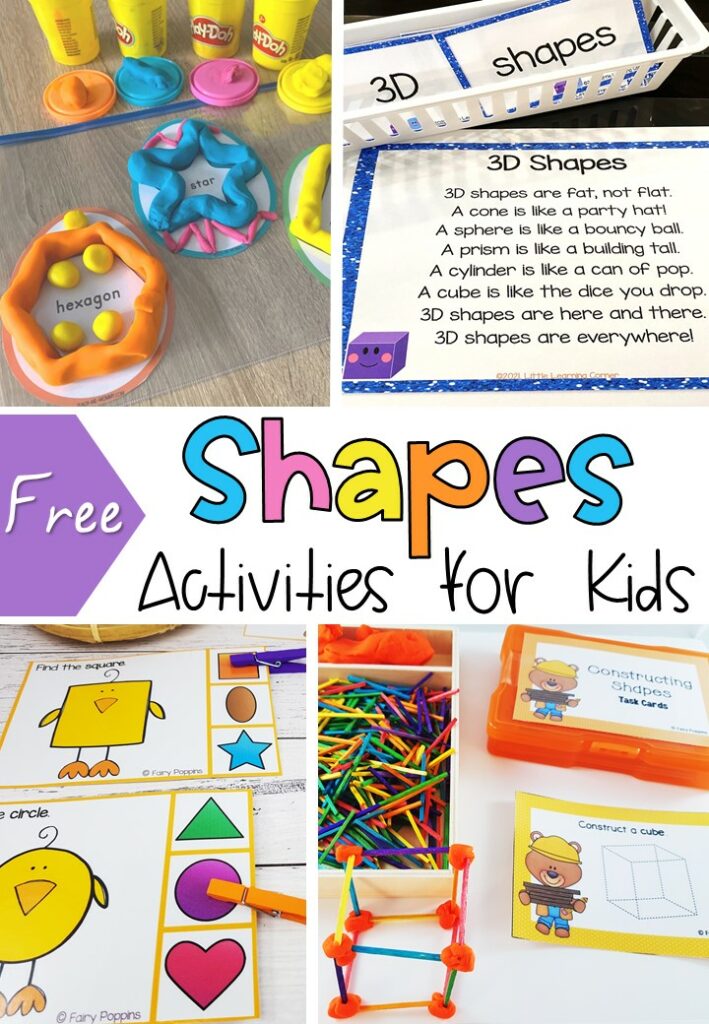 Pin
FROM LEFT TO RIGHT
Easter Shapes Playdough Mats // Teach me Mommy
3D Shapes Poem // Little Learning Corner
Easter Chick 2D Shapes Clip Cards // Fairy Poppins
Constructing 2D and 3D Shapes Task Cards // Fairy Poppins

Pin