Space Dramatic Play Center
This Space Station dramatic play center helps kids learn about space and engage in pretend play. It's suitable for kids in Pre-K, Preschool and Kindergarten, although I'm sure older children will love it too!

Space Station Dramatic Play
I absolutely LOVED creating this Space Station dramatic play center! It was so much fun and I recruited my space expert hubby to help me with the finer details like the awesome rocket and control panel. The overall theme is a "Space Station", but I've included a variety of sub centers you can set up too. These include a Mission Control Center, Moon Base, Mars Base and Research Lab.
Preparation – Begin by printing and laminating the resources that best suit your needs. Next, plan the props you'd like to add to your area such as a rocket.
How to Make a Rocket – Start by tracking down a large rectangular cardboard box and a slightly smaller box. Next, turn the large box upside down and attach a square pyramid as the roof. You may need to cut the box and tape the triangles together. Once you've secured the rocket roof to the box, you can start cutting out the door, windows and adding some wings. Finally, paint your rocket. We used mostly spray paint and some acrylic paint. I recommend searching "cardboard rocket" on Google or Pinterest to see the types of rockets other people have made.
Space Dramatic Play – Moon Base & Mars Base
I love setting up both a Moon Base and a Mars Base. For the moon base, you can set up a sensory bin or a research lab.
To make the sensory bin I made some moon dough out of plain flour, vegetable oil and black food coloring. I started off with a recipe that said 4 cups of flours and half a cup of oil, but being me I tinkered and ended up adding a whole packet of flour and more oil until I go the consistency right. There's lots of recipes on the internet, you just have to find one that works for you!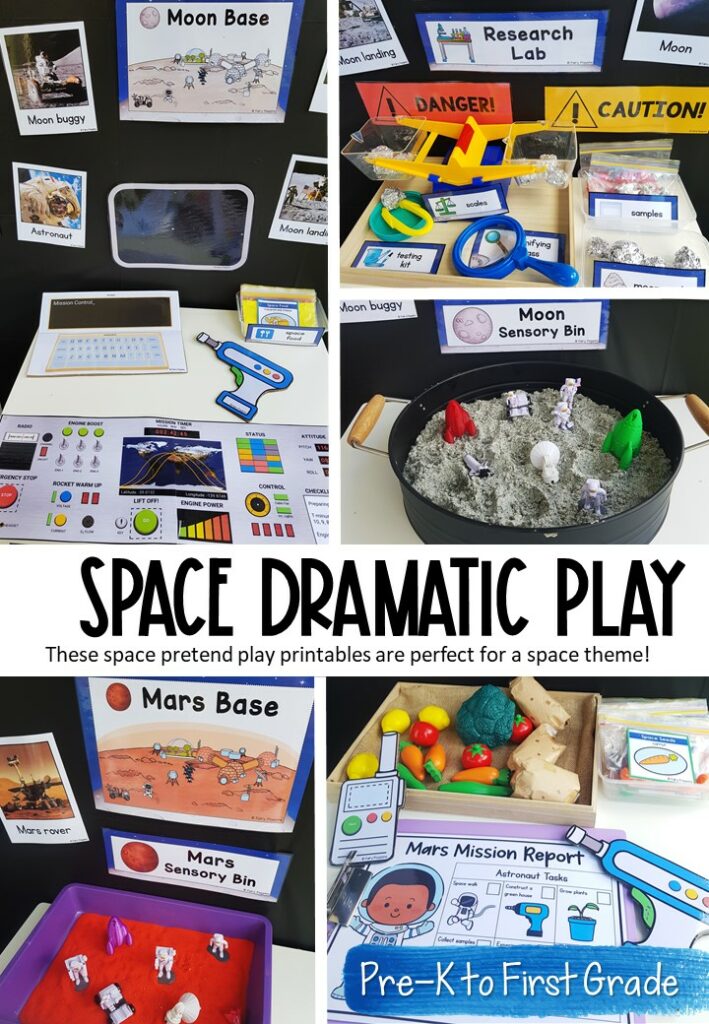 Pin
For the Mars Base I created a sensory bin by adding some red sand and astronaut figurines. I also created an area where the kids could pretend to plant seeds and grow food. You can use pretend food or create your own out of craft paper. For example, I made some pretend potatoes out of brown paper shaped into balls.
Space Dramatic Play – Research Lab
To make the research lab I added some scales, a magnifying glass and a pretend testing kit. Next, I found a large recycled lid (from a supplement container) to use as a pretend petri dish. Then I created some pretend moon rock samples out of scrunched up silver foil.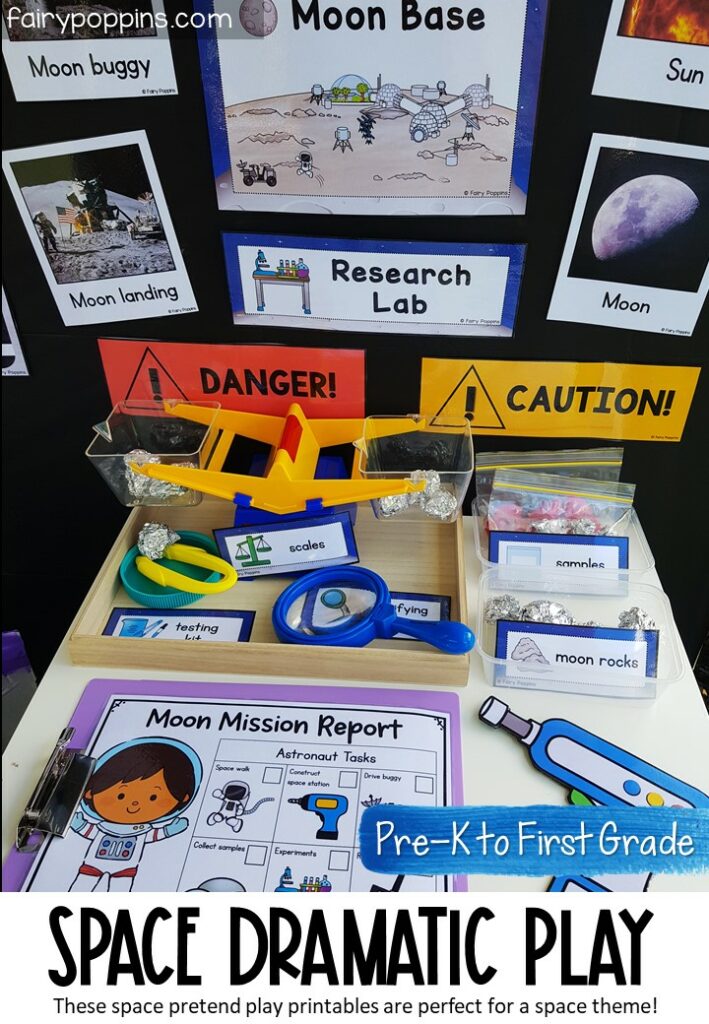 Pin
Fun Space Pretend Play Props
I love using lots of visuals in my dramatic play centers and am really excited about the printables in this pack! My hubby (HUGE space fan) designed a very detailed planet chart, control panel, space drill and walkie-talkie (handheld radio)! There's also a wide variety of signs, labels, a space passport, boarding passes, role play lanyards and my favorite – real space photos!
This is such a fun way to learn about space and I highly recommend you try out a Space Station in your class too!
Other Space Resources to Check Out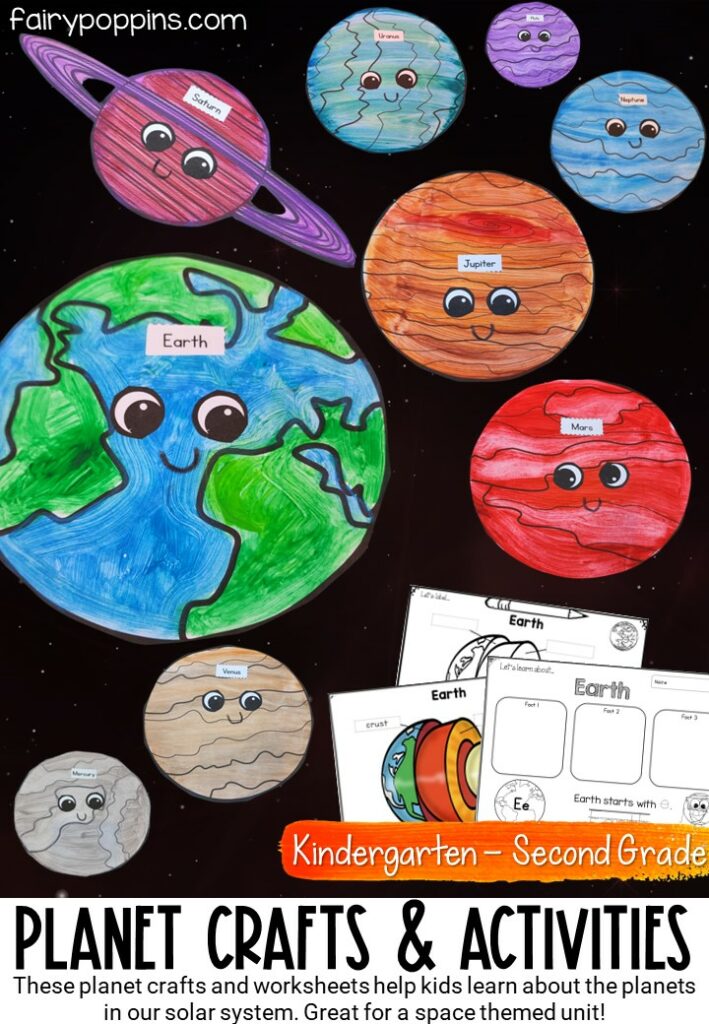 Pin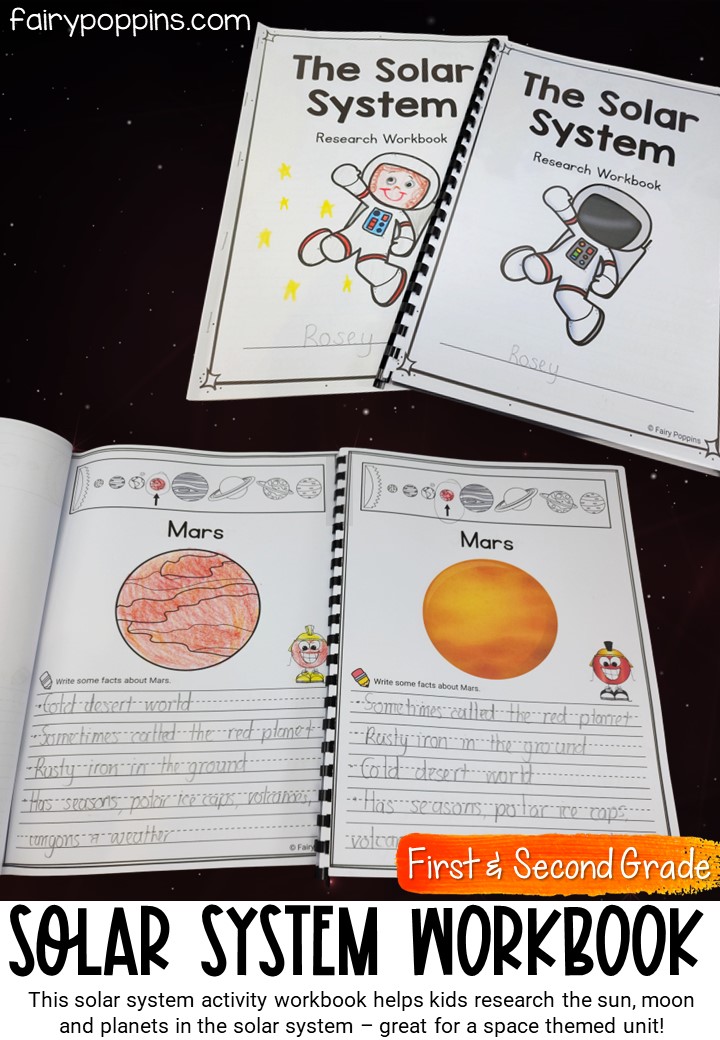 Pin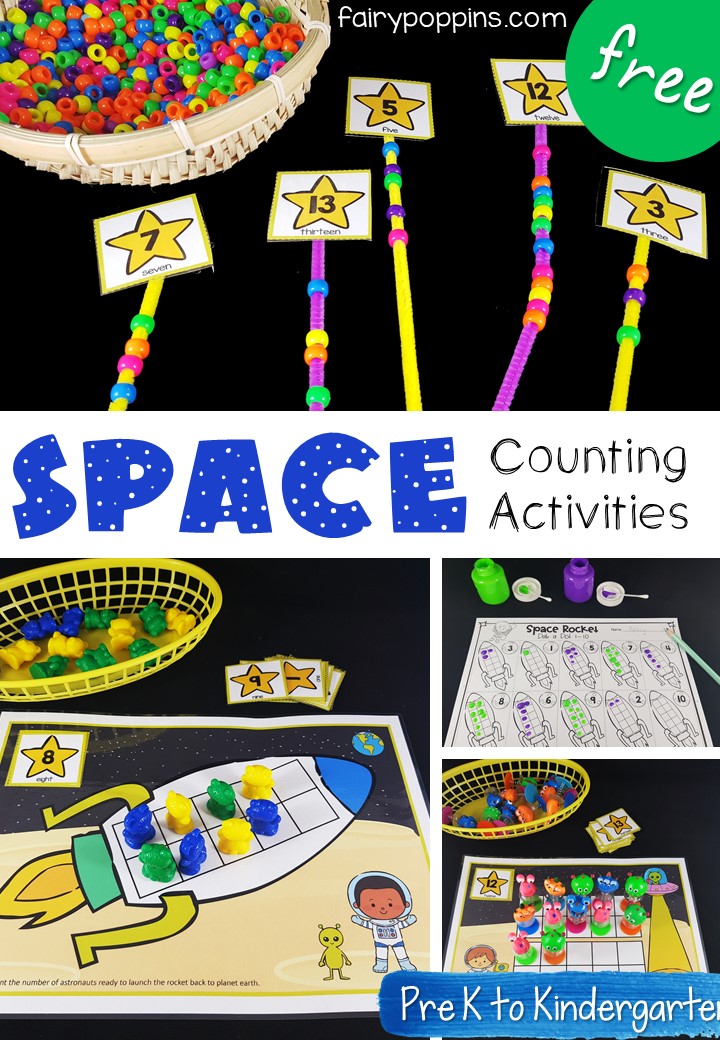 Pin