Alphabet Centers and Activities (Magnetic Letters)
Kids will love learning about letters with these fun alphabet centers! All of the literacy centers are hands-on and use magnetic letters. They're great for kids in preschool, pre-k and kindergarten.
Alphabet Activities Using Magnetic Letters
I have fond memories of playing with magnetic letters as a kid and they're one of my favorite resources to use as a teacher. So I recently set out to create a comprehensive set of activities to help kids learn about the alphabet. These hands-on alphabet centers help kids learn about letter recognition, beginning sounds, letter formation and putting letters into alphabetical order.
Rainbow Magnetic Letter Cards
These magnetic letter task cards help kids explore all of the letters of the alphabet.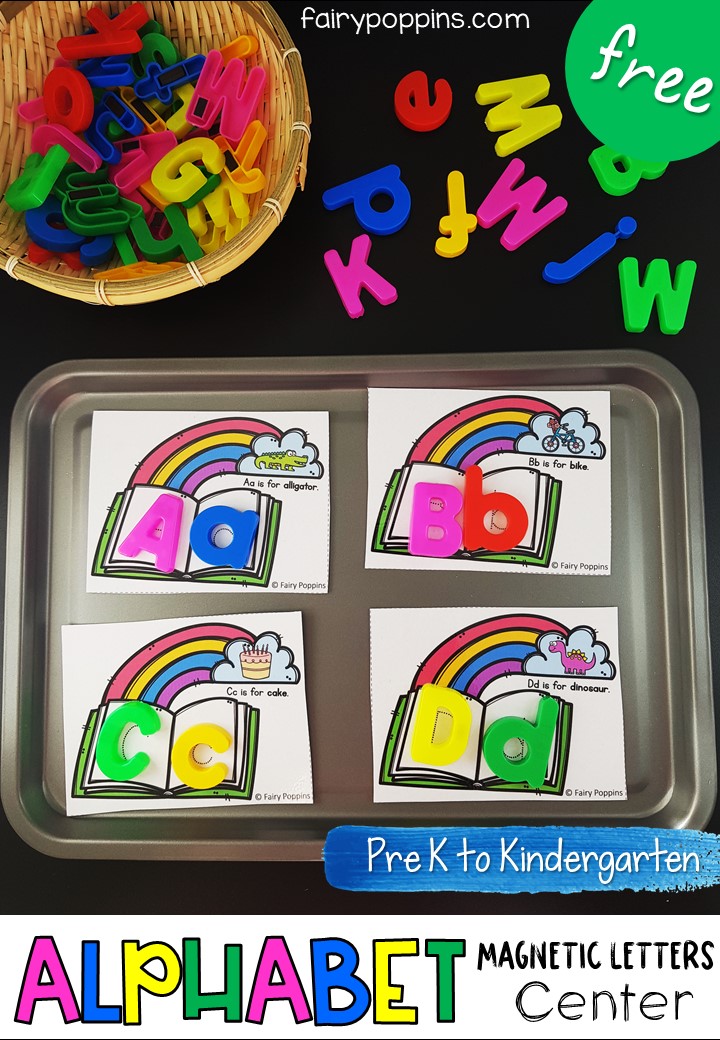 Pin
Preparation – I began by printing and laminating the cards for added durability. Then I placed a set of cards on a cookie sheet. Next I filled a basket with both lower case and upper case letters.
How to Play – Kids begin by choosing a letter card. First, they need to say the letter name and the sound it makes. After that, it's a good idea to read the sentence too. For example, "Cc. Cc makes a /c/ sound. Cc is for cake." The next step is to find the matching magnetic letters and match them to the card. Ask the kids to identify the lower case and upper case (capital) letter. Then to finish off, get the kids to trace over the letters with an erasable marker and then choose another card to work on.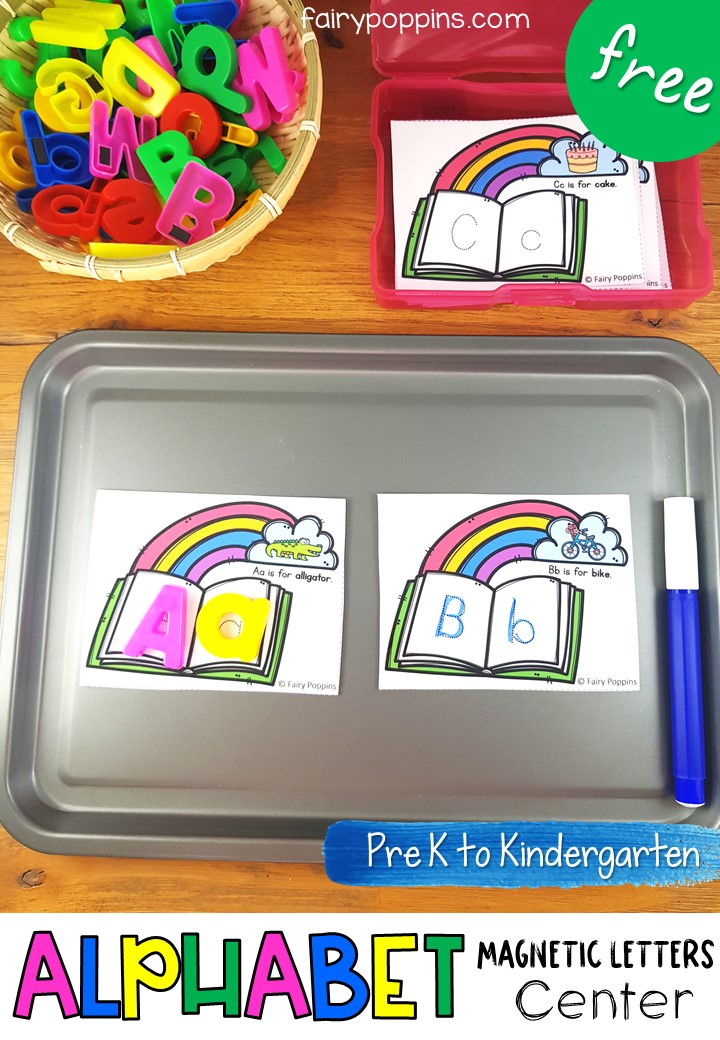 Pin
<< To grab this freebie scroll to the bottom of the page and press the purple download button>>
10 More Alphabet Centers to Use With Magnetic Letters
This is one of my favorite resources I've ever created! I really love that the activities are hands-on and use magnetic letters. There's even a center that you can differentiate depending on what letter sounds your students are currently working on.
Best of all, it also includes both a color and black line version! So if you need to save your color ink, you can print the literacy centers on colored paper instead. :)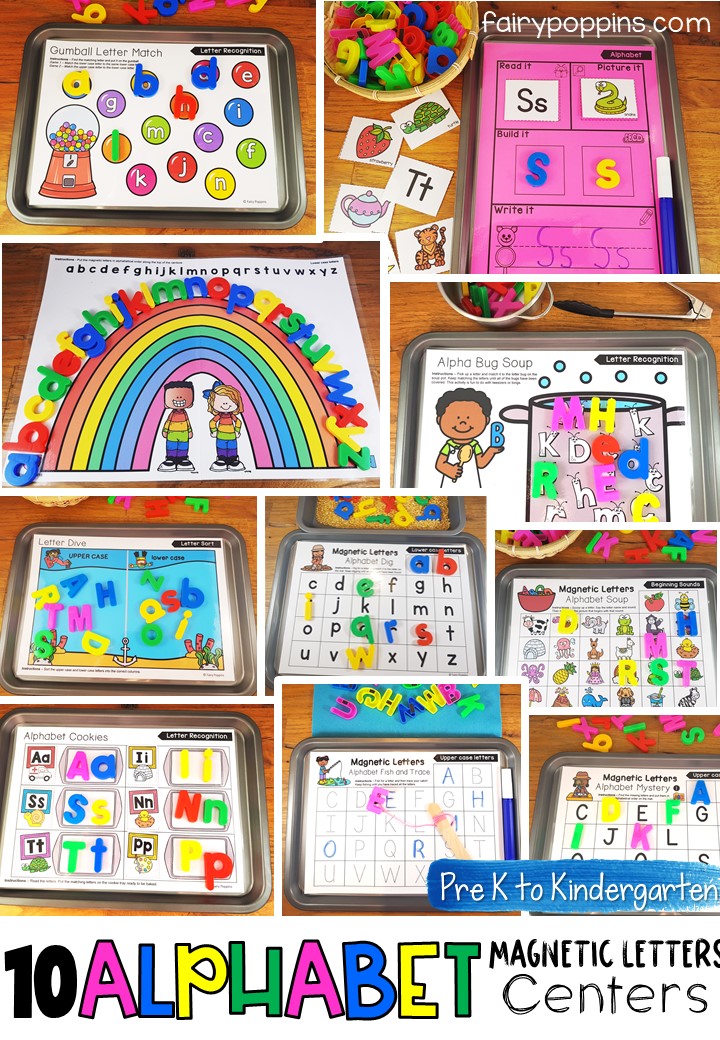 Pin
Free Rainbow Magnetic Letter Center
Scroll down to the download button to grab this fun freebie. Happy teaching! :)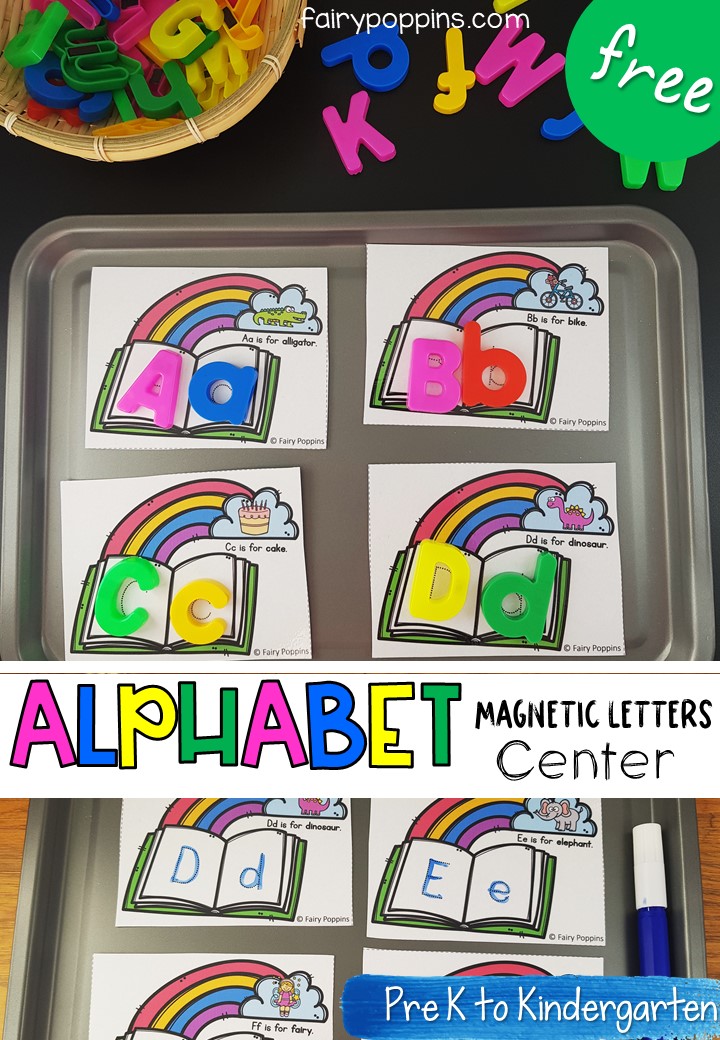 Pin

Pin