Apple Fine Motor Activities
These fine motor activities feature an apple theme! They help kids to develop their fine motor skills and identify colors. They're a great addition to apple centers in Pre-K, Preschool and Kindergarten.
Fine Motor Activities For Kids
Activity 1 – Rainbow Apple Pom Pom Mats
I love using pom poms to help kids develop color recognition and fine motor skills. Pom poms are the perfect size to pick up with fine motor tools such as tweezers.
Preparation – Start by printing and laminating the apple activities for added durability. Alternatively, you can save on laminating by putting the pom poms inside a dry erase pocket sleeve. I ordered mine from eBay, but you can get these from Amazon or office supply stores too. Next, fill a basket with colored pom poms in blue, red, yellow, green, orange, pink and purple. Finally, grab some fine motor tweezers, tongs or chopsticks.
How to Play – Begin by finding an apple on the mat and naming the color. Then pick up that color pom pom and match it to the apple on the mat. Continue playing until all of the apples have been matched with pom poms of the same color.
Activity 2 – Apple Tree Pom Pom Mats
These activities also include a set of three pom pom mats in apple colors. So for these mats you'll need to fill a basket with green, red and yellow pom poms.
Fine Motor Worksheet
Activity 3 – Aa is for Apple
I've also included a letter Aa worksheet. For this activity, kids can use Q-tips dipped in paint to dab the dotted letter Aa's. After that they can use dot markers (bingo daubers) to dot the circles on the apple. Alternatively, the kids can peel off circle stickers to add to the dots. Stickers are another great way for kids to develop their fine motor skills.
I hope you love these activities. You can find more fine motor activities here.
<<Grab these free apple activities by clicking on the download button at the bottom of this page>>
Fall Fine Motor Craft Activities
You may also love these Fall Farm Crafts and Writing Activities. Kids can create an apple craft, label an apple and more! Learn more here.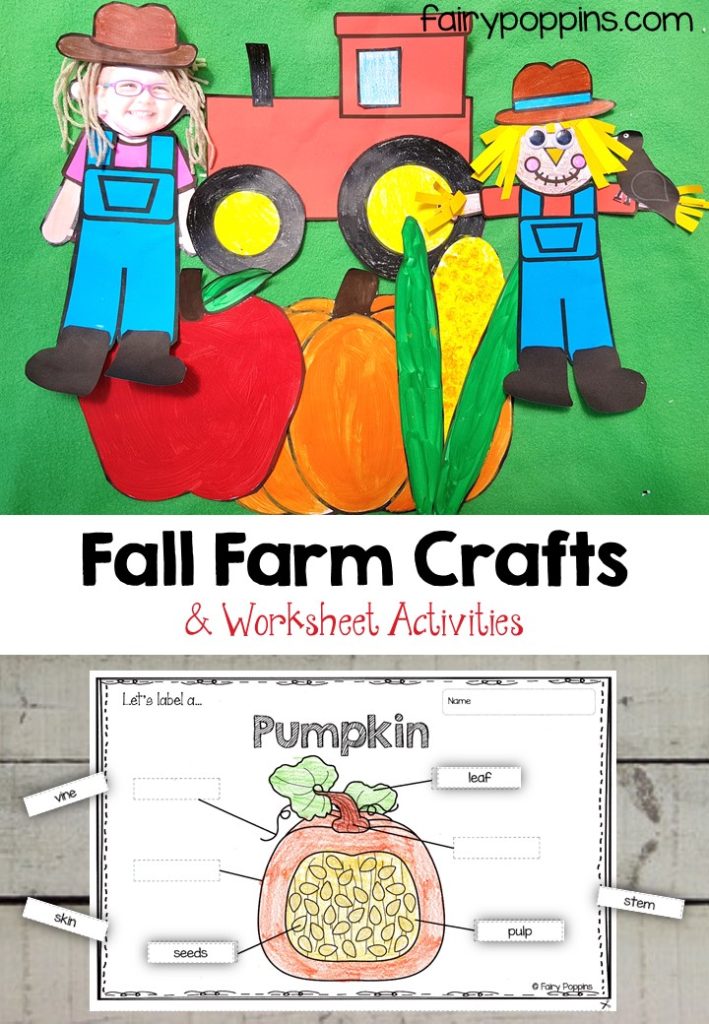 Pin
More Free Apple Activities for Kids
If you're looking for more fun apple activities for kids, then be sure to check out the links below! Also, you can find more of my fine motor activities here.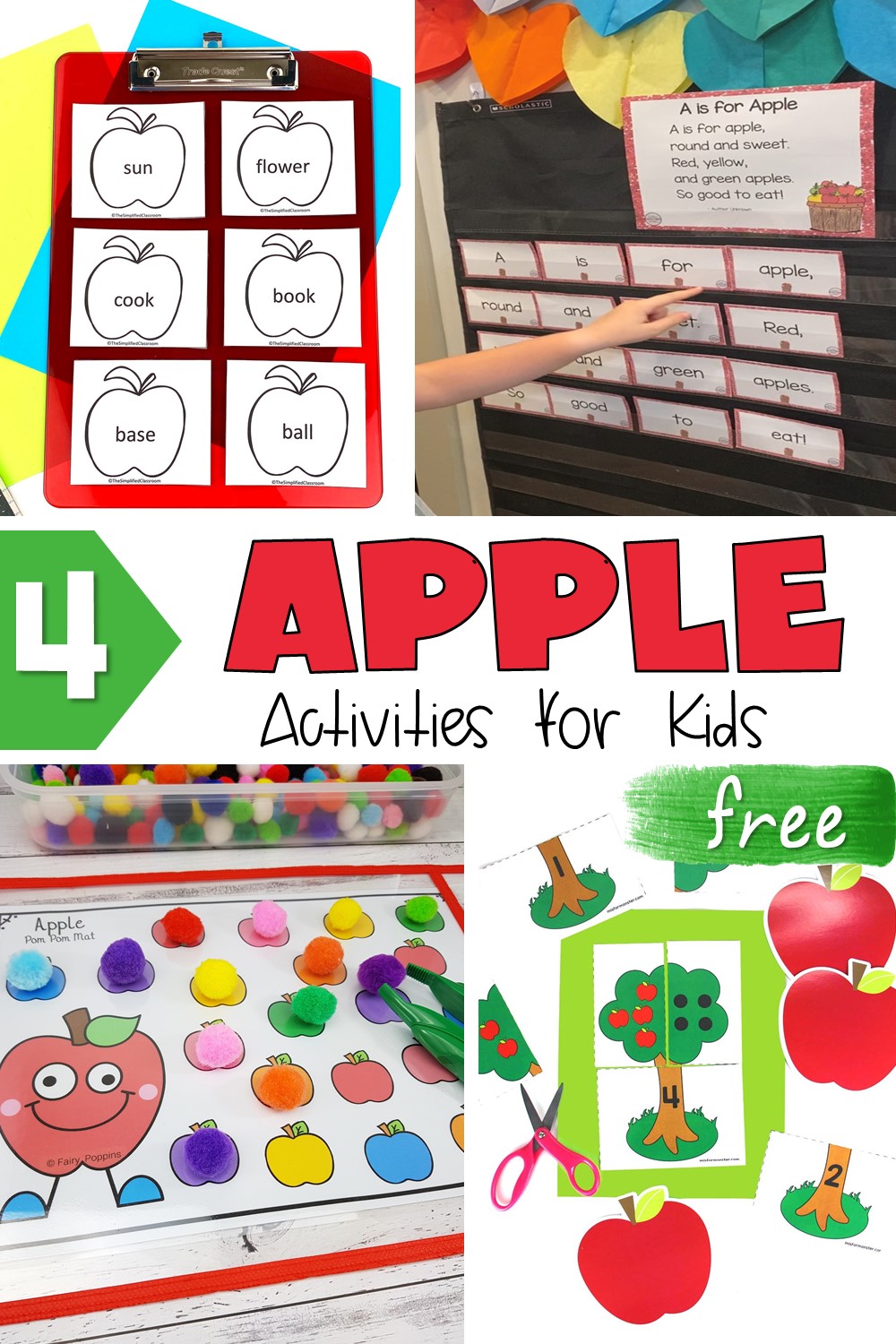 Pin
FROM LEFT TO RIGHT
Apple Compound Words Free Matching Game // The Simplified Classroom
A is for Apple Build a Poem // Little Learning Corner
Apple Fine Motor Activities // Fairy Poppins
Apple Math Game // M is for Monster
<<Grab these apple fine motor activities below>>

Pin