Valentine's Day Dramatic Play
This Cupid's Corner dramatic play center is a must have for Valentine's Day! It features a post office, gift shop, café and more!
I've included a variety of areas in this Valentine's Day dramatic play pack, so it's a perfect addition to February pretend play centers!
Cupid's Corner Post Office
There are some really fun printables for this area such as a printable heart headband, delivery van and mailbox.
The mailbox is really easy to make. First grab an empty copy paper box. Next glue on the printable. Finally cut out the posting hole and it'll be ready to post all of the Valentine's letters!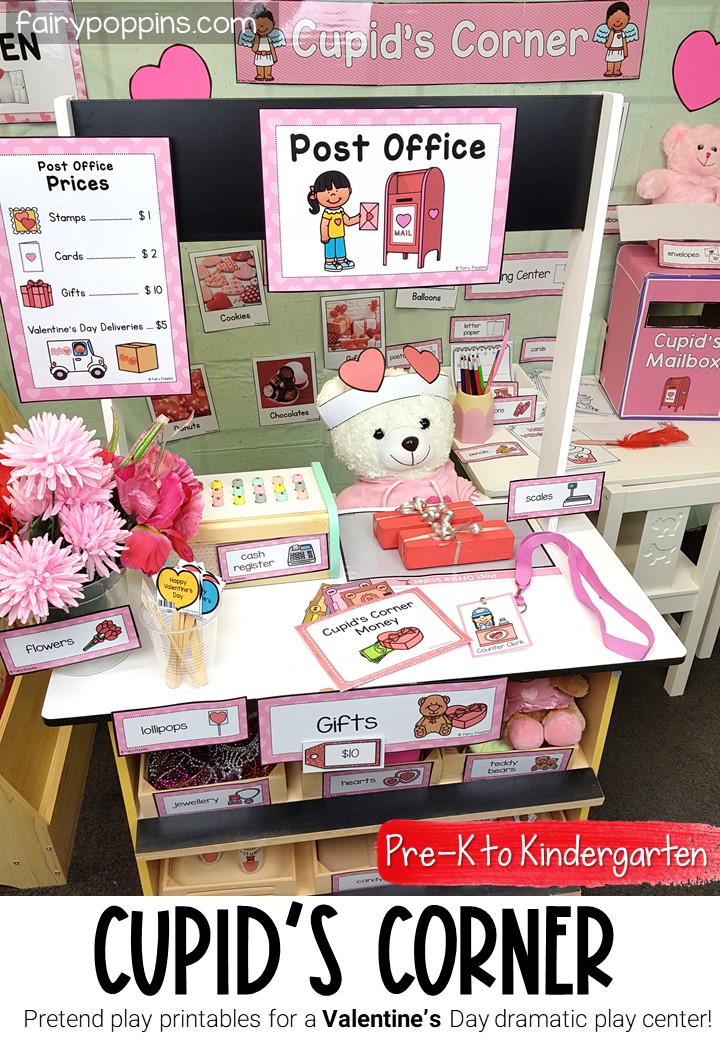 Pin
Valentine's Day Writing Center (Centre)
One of the things I love about this pack is all of the fun writing printables. The kids can write letters, postcards and Valentine's day cards. The signs include both American and Australian spelling (center and centre). I've also included printables for an Art Studio where the kids can make Valentine's Day crafts.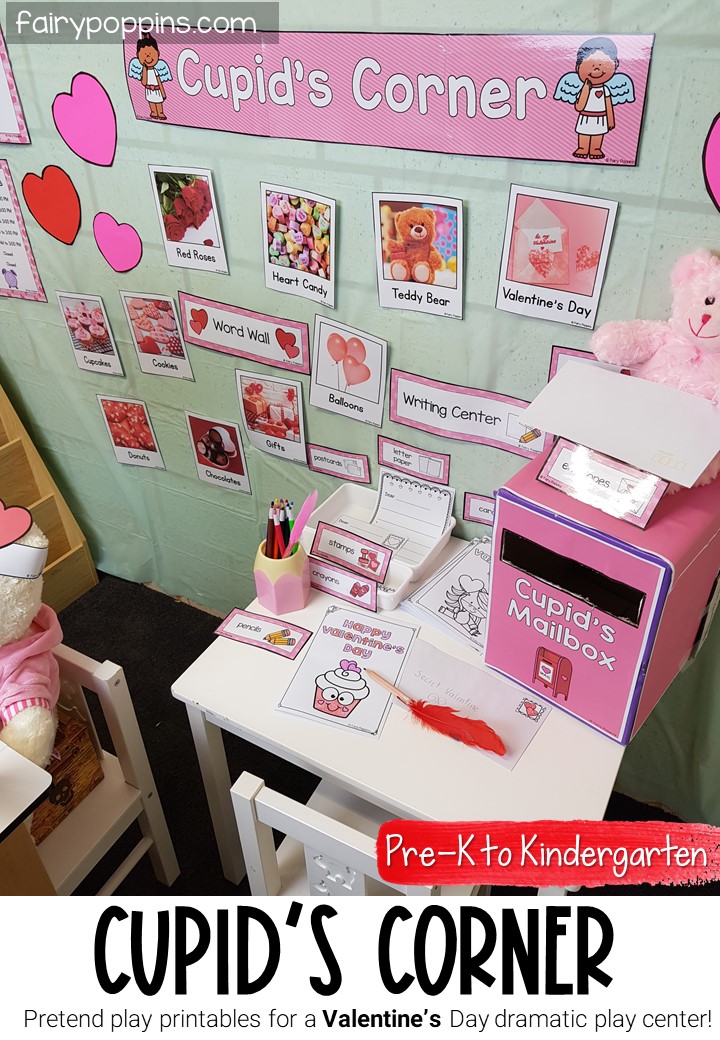 Pin
Cupid's Corner Gift Shop
I'm so excited about the Valentine's Day gift shop! It includes THE cutest printables such as a barcode scanner and price sheet to scan. So the kids can scan the gift and tell the customer the price. I've also included labels so that you can make some pretend gifts such as heart lollipops, boxes of chocolates and candy hearts.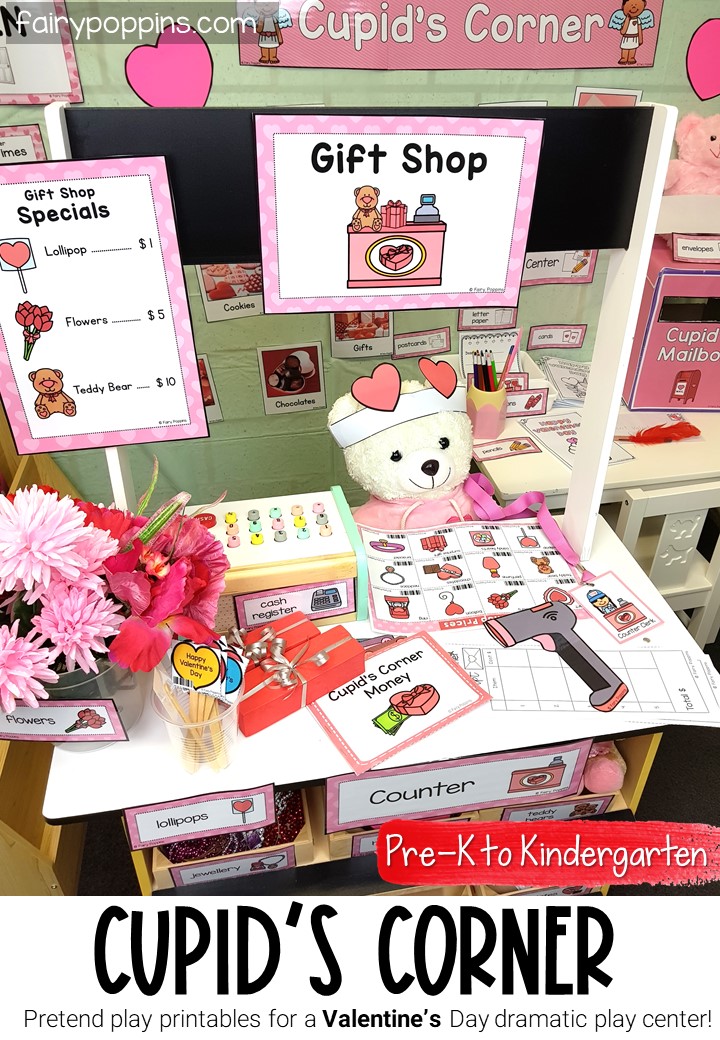 Pin
Café Dramatic Play Area
Another area you may love to set up is the Café. This area includes a menu and printable foods with a Valentine's Day theme. I also made some DIY play food out of craft materials such as crepe paper, patty pans, recycled cardboard and felt.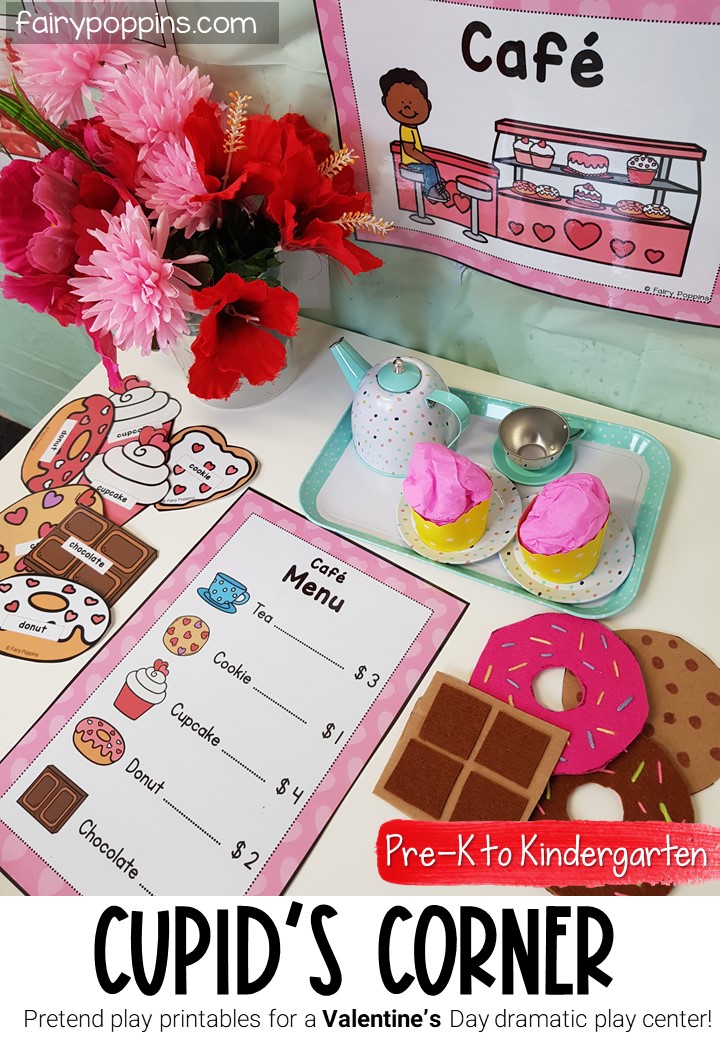 Pin
I've included extra printables to set up a Teddy Bear's Picnic and reading area too. I hope the kids love this pack as much as I do! :)

Pin
Free Valentine's Day Activities
You may also love the following freebies!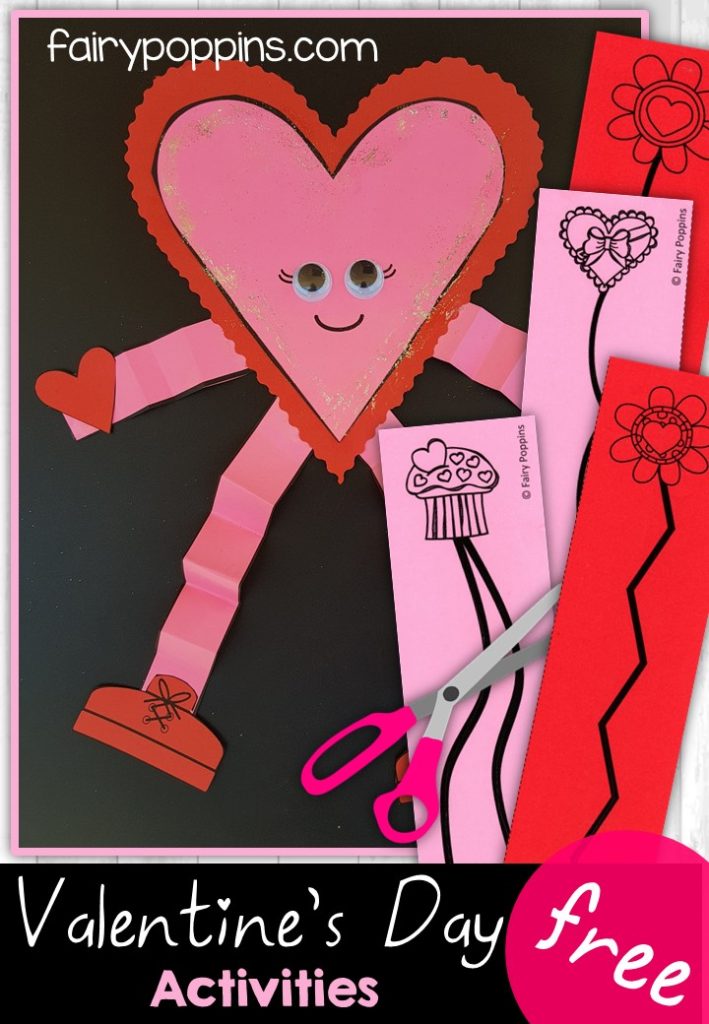 Pin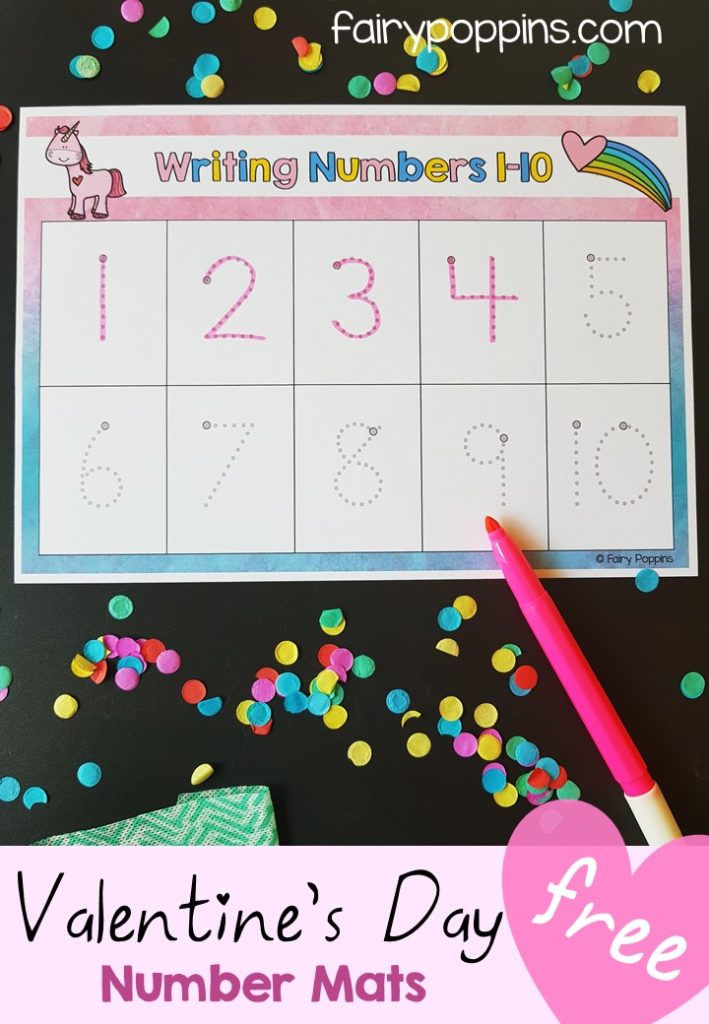 Pin