These FREE flower clock crafts are a fun addition to telling time activities. They're suitable for kids in Preschool up to First Grade.
Paper Plate Flower Clock
I really love this clock craft for kids in Preschool or Kindergarten. It helps kids develop an awareness of numbers and telling time, with the added bonus of developing fine motor skills too!
Preparation – For this activity you'll need paper plate, yellow paint, a paintbrush, twelve small colored patty pans, the clock template, scissors, glue and a split pin. The googly eyes are optional.
Instructions – First turn the paper plate face down so it looks like a dome. Next, paint the center of the plate yellow and allow it to dry. When the clock is dry paste twelve patty pans around the perimeter of the clock. Then paste one number inside each patty pan in order from one to twelve. After that, paste the stem to the back of the plate and attach the clock hands to the center of the plate with a split pin. Finally, draw a cute face on the clock.
Voila, you now have a flower clock!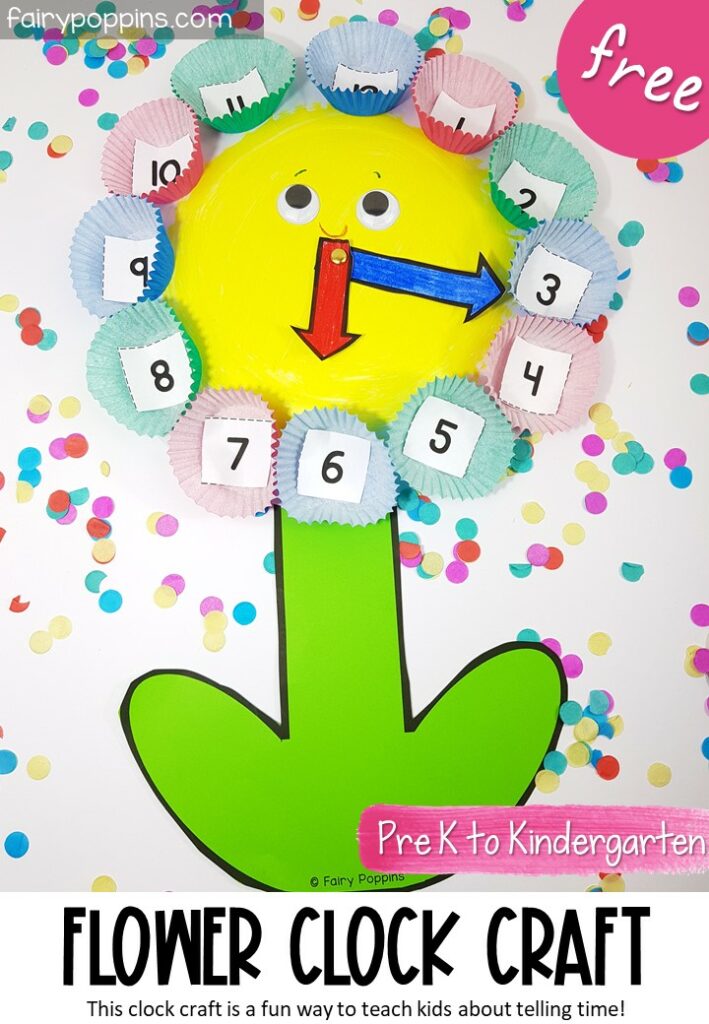 Pin
Flower Clock Template
This flower clock craft is a fun telling time activity for kids in kindergarten or first grade.
Preparation – Print your preferred template on cardstock and then grab some scissors, crayons and a split pin.
Instructions – Start by getting the kids to decorate the flower clock with crayons. After that, cut out the flower clock and clock hands. Once you've cut out the clock hands attach them to the center of the clock with a split pin.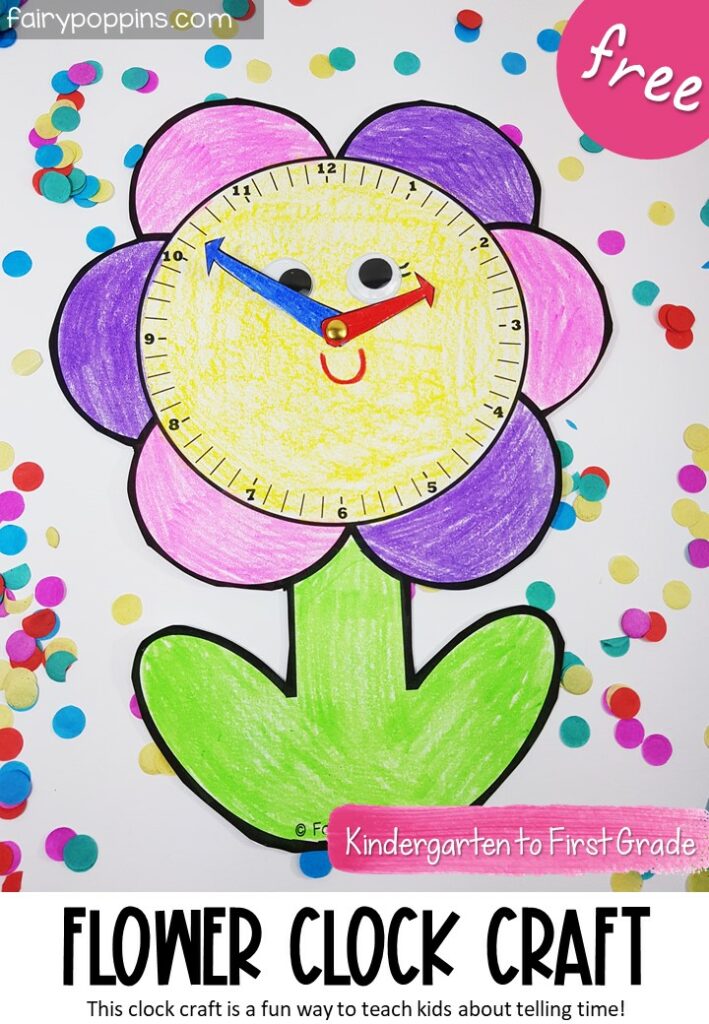 Pin
<< Grab these FREE clock templates from TpT by clicking on the download button at the bottom of this page.>>
More Telling Time Activities
You may also be interested my Telling Time Activities pack. You can learn more about that here.
Pin
More Fun Garden Activities
For more fun flower and garden themed activities be sure to check out the freebies below.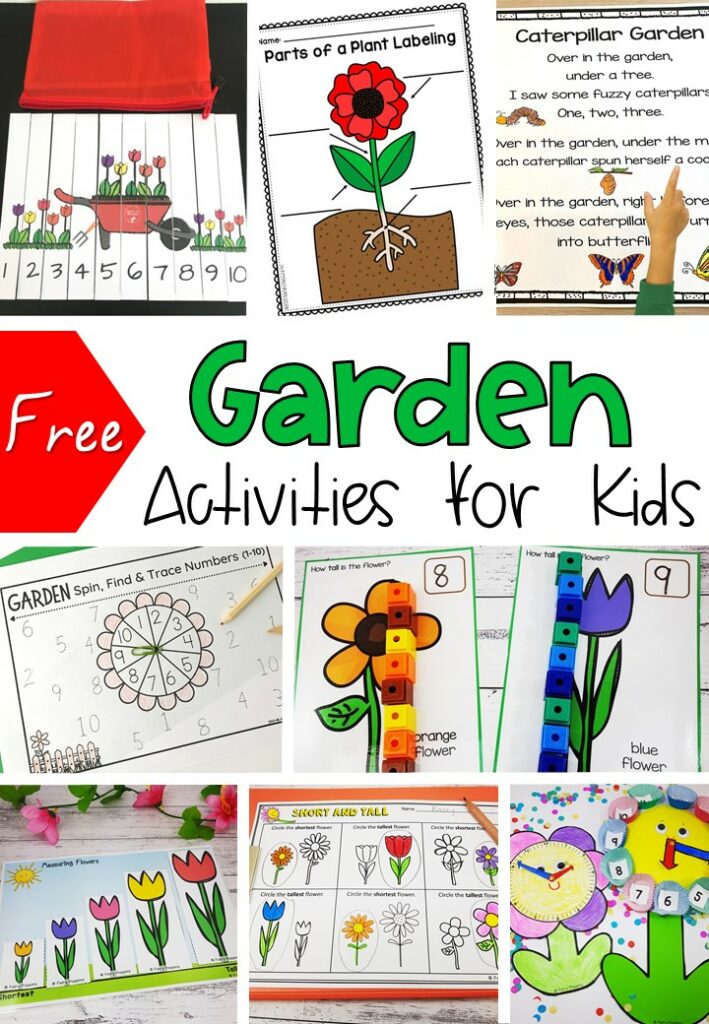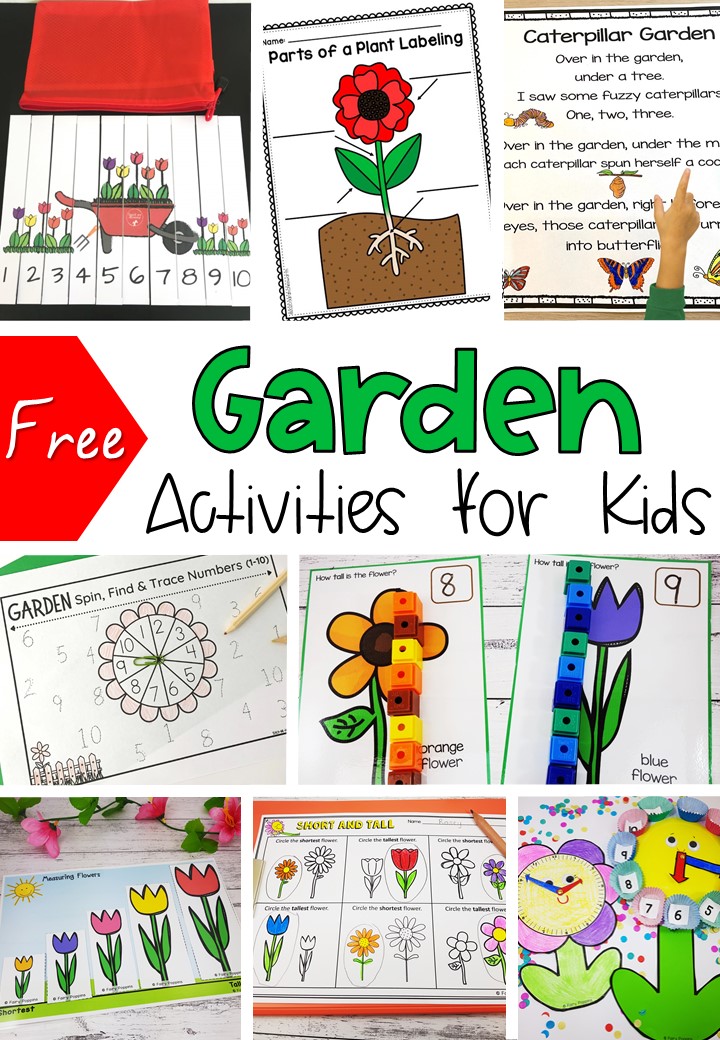 Pin
FROM LEFT TO RIGHT
Garden Puzzle Busy Bag // Teach me Mommy
Garden Theme Activities // Sarah Chesworth
Caterpillar Garden Poem // Little Learning Corner
Garden Spin and Trace Numbers // Teach me Mommy
Flower Measurement Activities // Fairy Poppins
Flower Clock Crafts // Fairy Poppins

Pin