Fruit Syllable Activities
These fruit syllable activities help kids develop their phonological awareness. It's also a super fun activity to do as a part of a fruit theme.
Teaching kids syllables helps them to help chunk words into parts, which later helps with spelling.
Preparation
Print and laminate the resources for added durability and cut along the dotted lines to separate the pieces.
Once you've cut out all of the fruit pieces, place them in a basket. Then lay the sorting baskets in the middle of the table.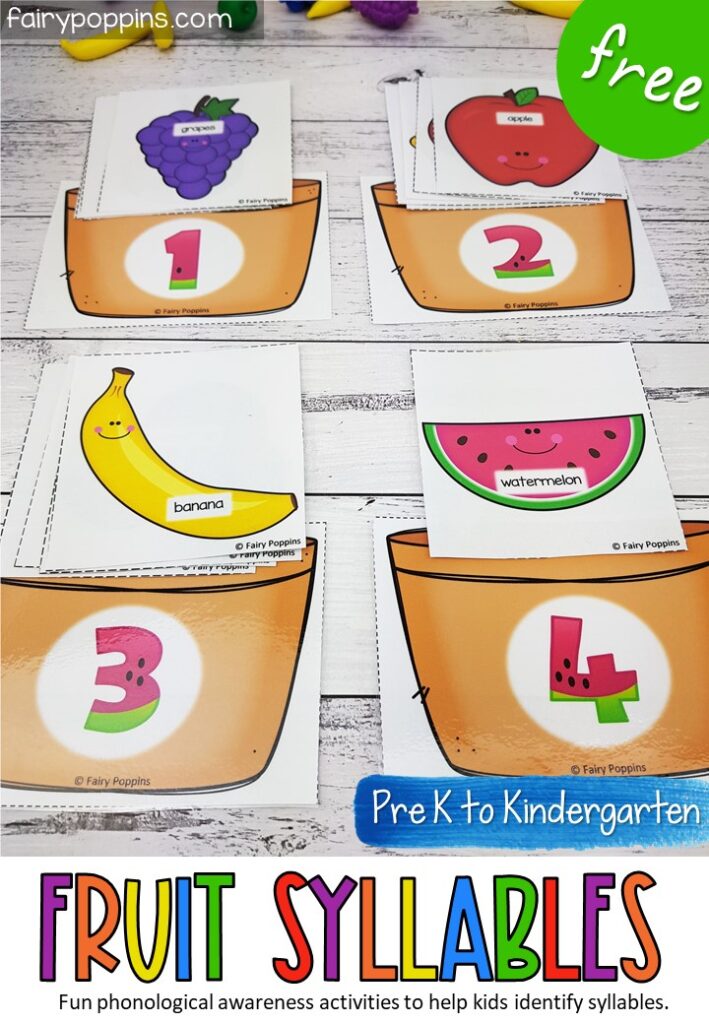 Pin
How to Play
Encourage the kids to take turns choosing one fruit and identify the number of syllables. You can do this in lots of ways such as clapping, tapping a drum or doing body beats (tap your head for the first syllable, shoulders for the second and hips for the third ).
After that get the kids to place the fruit on the matching basket. For example, banana has three syllables – ba / na / na. So that card would be placed on the basket with the number three.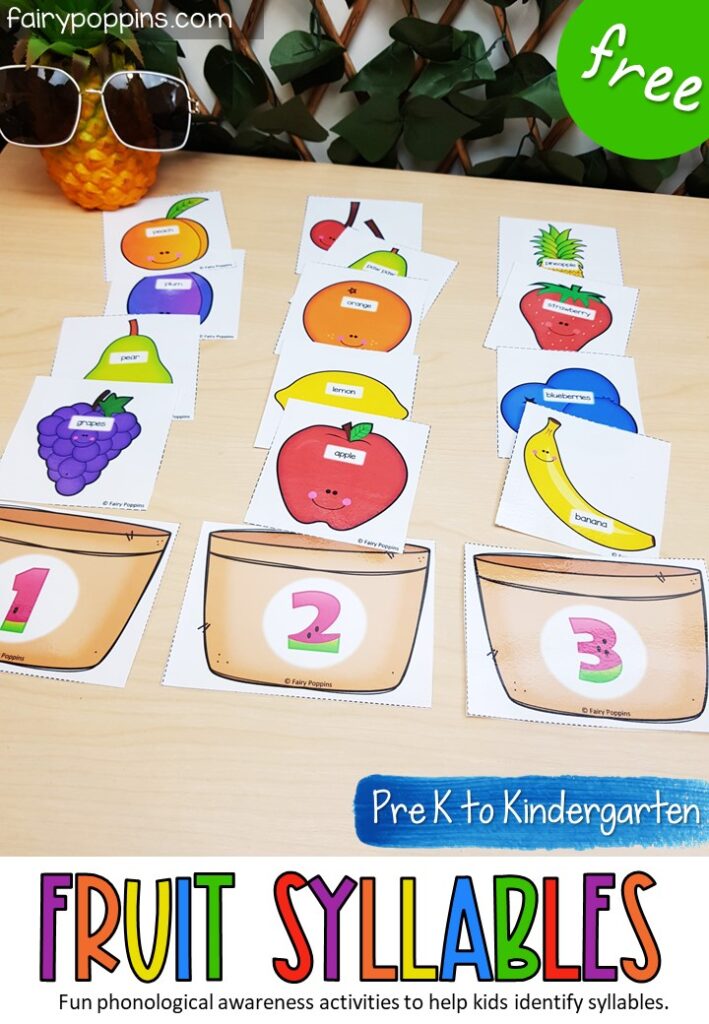 Pin
Fruit Worksheet
The following activity can be used with bingo daubers, highlighters or crayons. Begin by getting the kids to name the fruit and identify the number of syllables. After that they need to shade the correct number.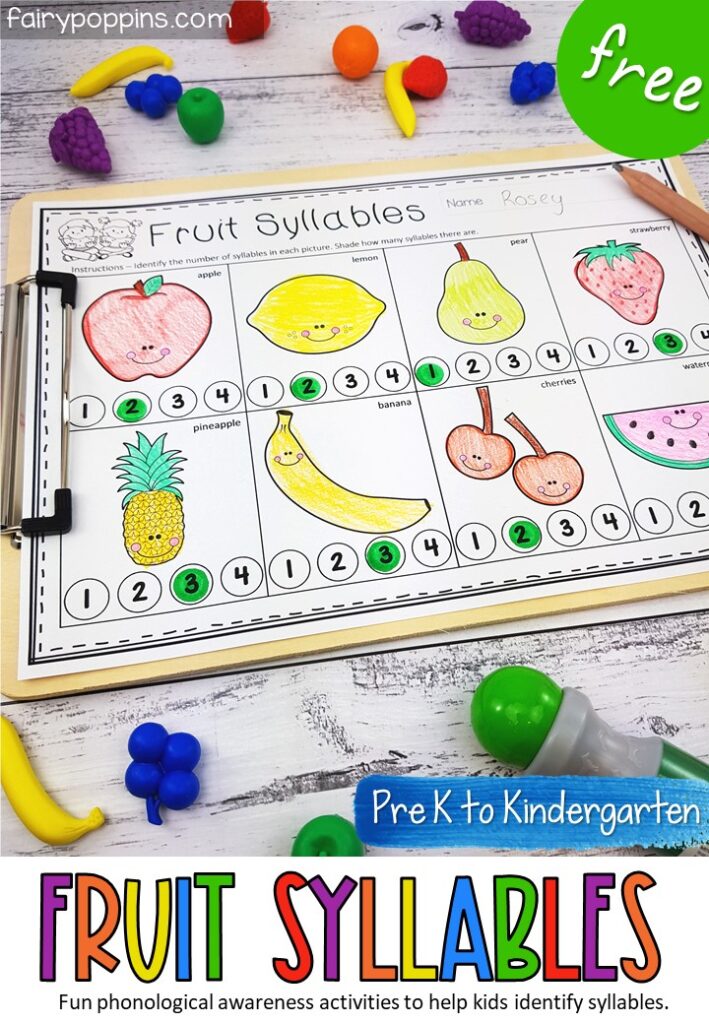 Pin
<<Grab these free fruit activities by clicking on the download button at the bottom of this page.>>
More Syllable Activities
You may also be interested in these worksheet activities. You can check them out here.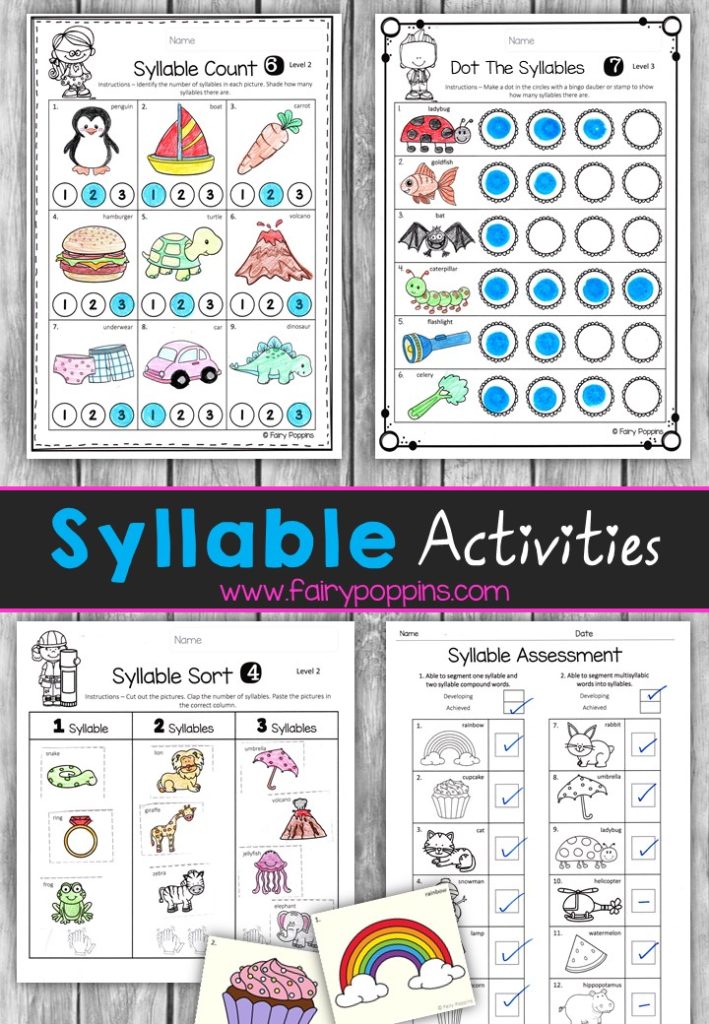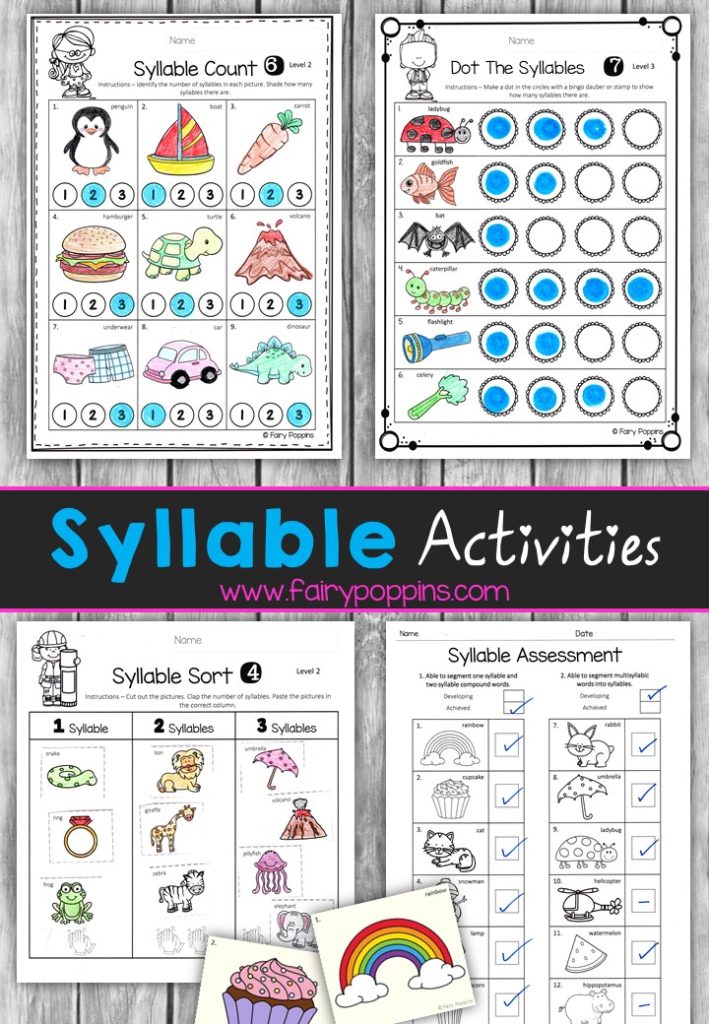 Pin
You may also like these games, which you can find out more about here.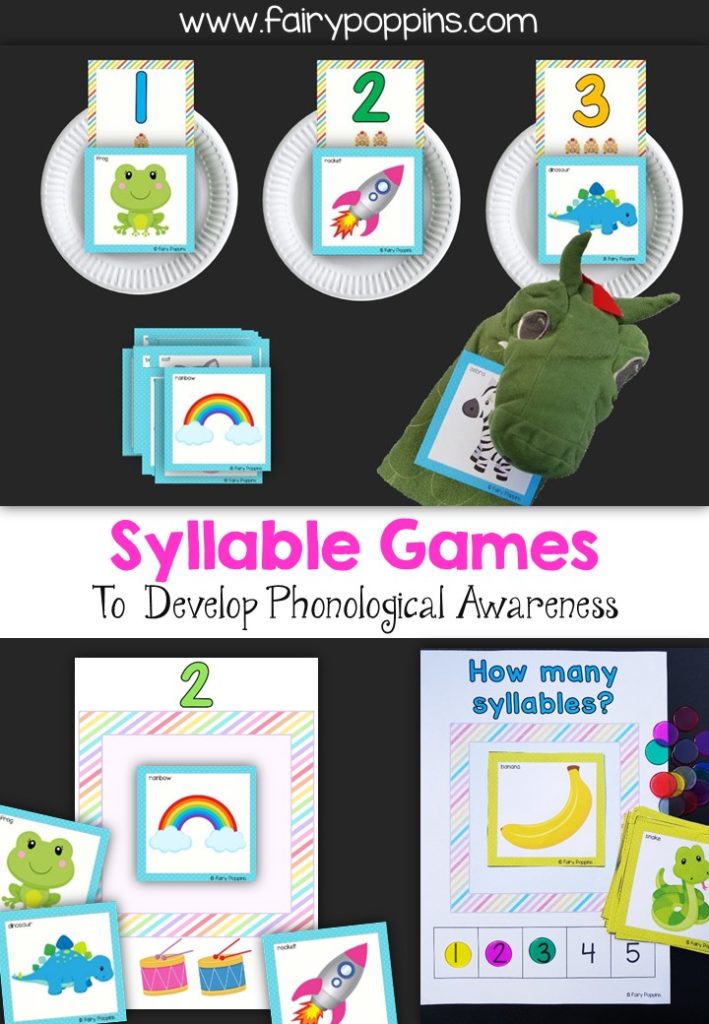 Pin
More Free Fruit Activities
If you're looking for more fun fruit activities, be sure to hop between the following links shown below.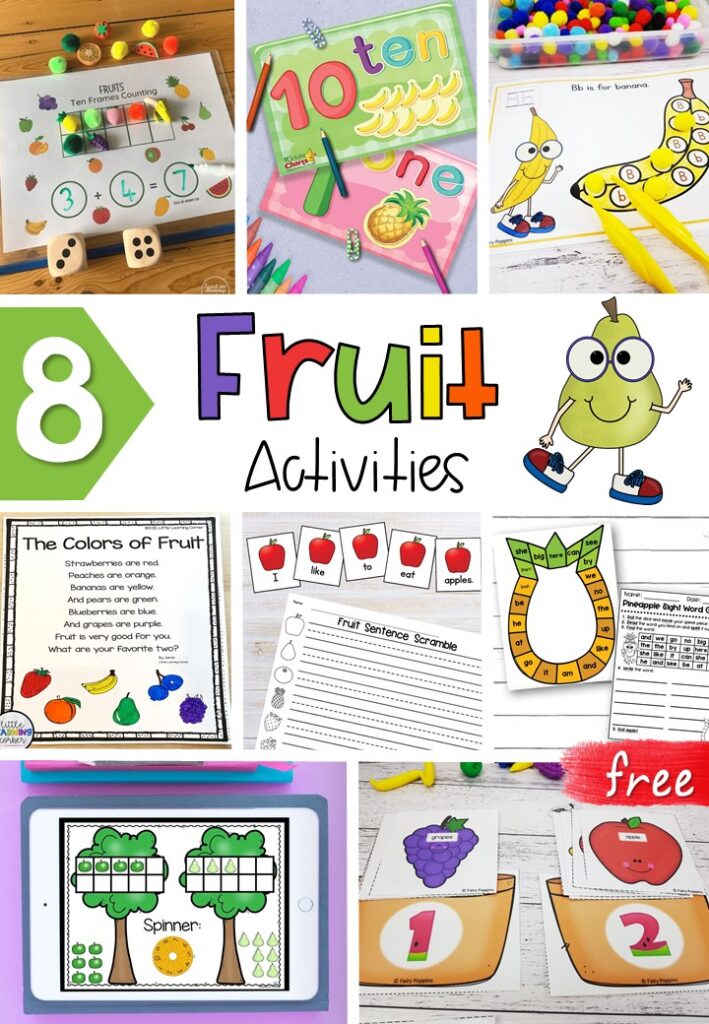 Pin
FROM LEFT TO RIGHT
Ten Frames Counting // Teach me Mommy
Learning Numbers With Fruit Flashcards / Placements // KiddyCharts
Pom Pom Mats // Fairy Poppins
Colors of Fruit Poem // Little Learning Corner
Sentence Scramble // Sarah Chesworth
Pineapple Sight Word Game // The Primary Post
Comparing Digital Resource // Recipe for Teaching
Syllable Activities // Fairy Poppins
<< Grab your free fruit syllable activities below. >>

Pin