Under the Sea Playdough Mats
These free "Under the Sea" themed playdough mats help kids to develop their fine motor and pencil control skills. They're a fun addition to preschool and kindergarten centers.
One of my favorite classroom themes is definitely "Under the Sea". I'm yet to meet a student who doesn't love learning about ocean animals!
Fine Motor Playdough Mats
The following printables can be used with either playdough or erasable markers.
Preparation – Begin by laminating the mats for added durability. Alternatively, you can pop them in a clear plastic sleeve or dry erase pocket sleeve (I bought mine online from eBay). Next grab some playdough or erasable markers.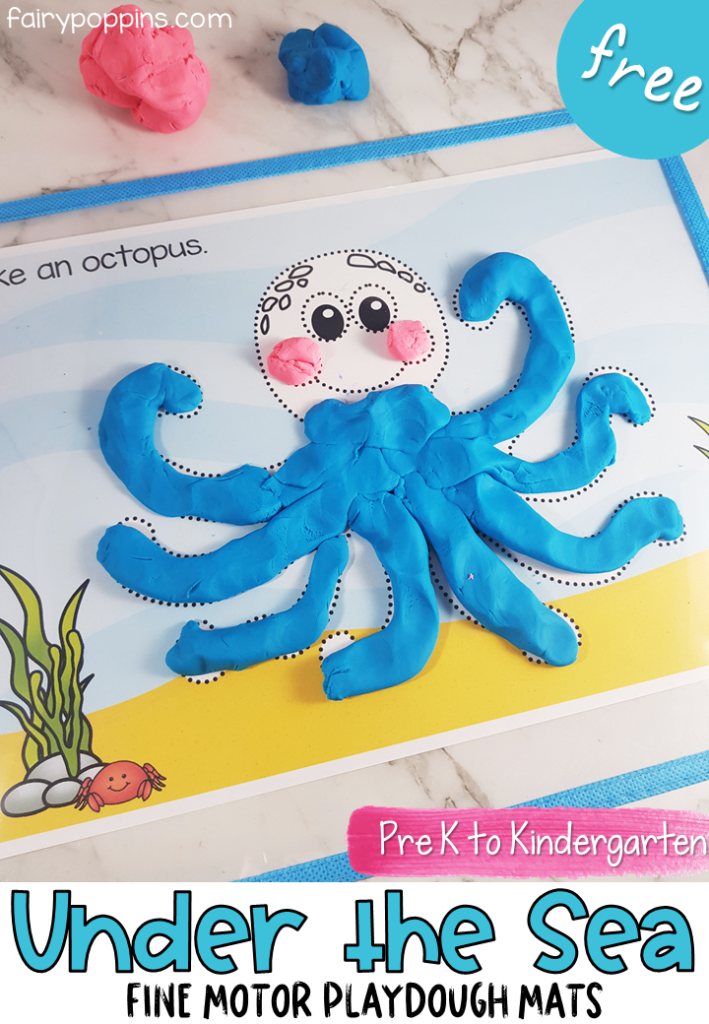 Pin
How to Play – First, grab a mat and identify the animal. Then grab some playdough and knead it into the shape of the animal. After that the kids can grab an erasable marker and trace the animal to develop their pencil control skills.
Teaching Tip – Help develop your student's vocabulary by talking about the features of each animal and labelling the parts. For example, you could point to the dolphin's beak, flippers and fin. Something I learnt that was interesting the other day is that octopuses have eight "arms". Oops – for years I thought they were called tentacles!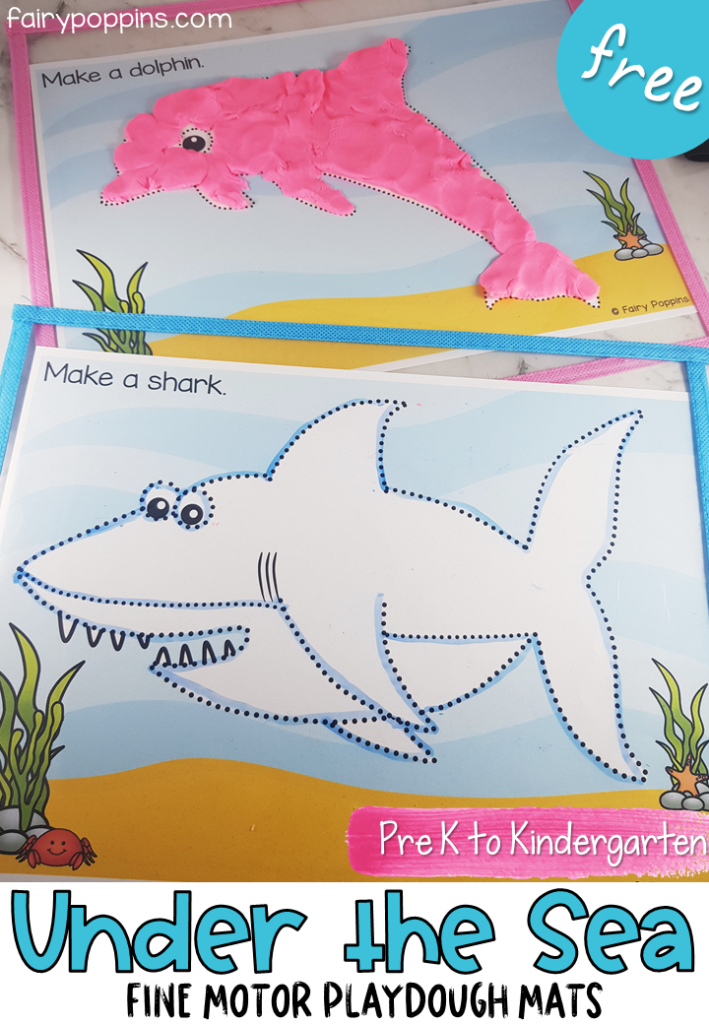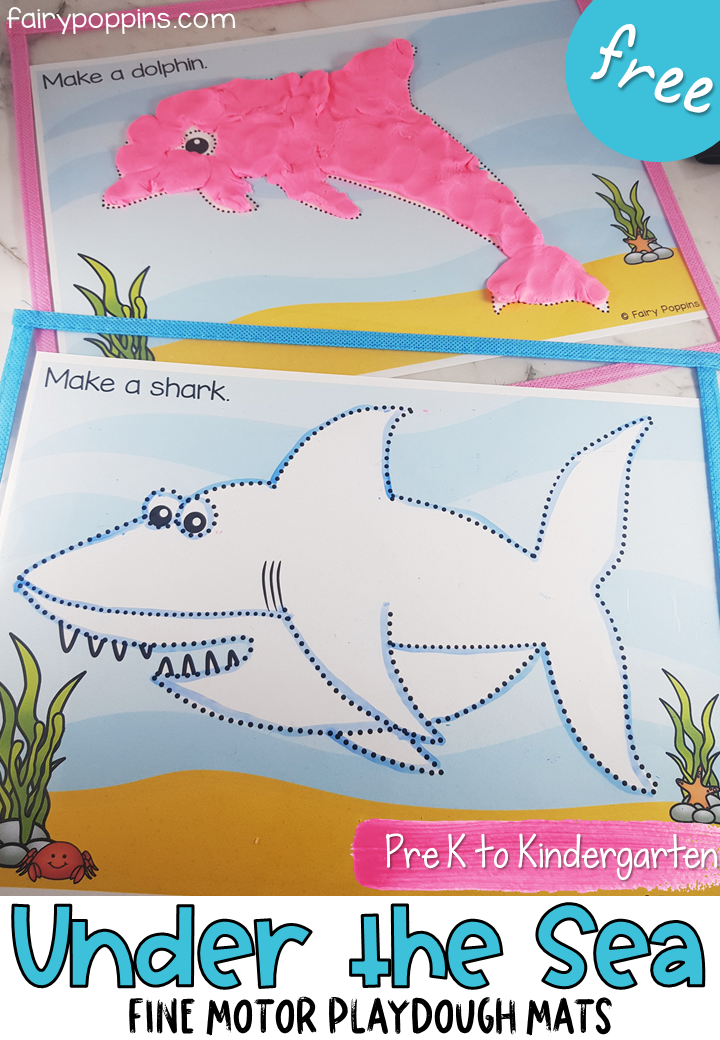 Pin
<<Grab these free "Under the Sea" activities by clicking on the download button at the bottom of this page.>>
Under the Sea Cutting Practice Activities
You may also love these "Ocean" themed cutting practice pages. You can learn more about them here.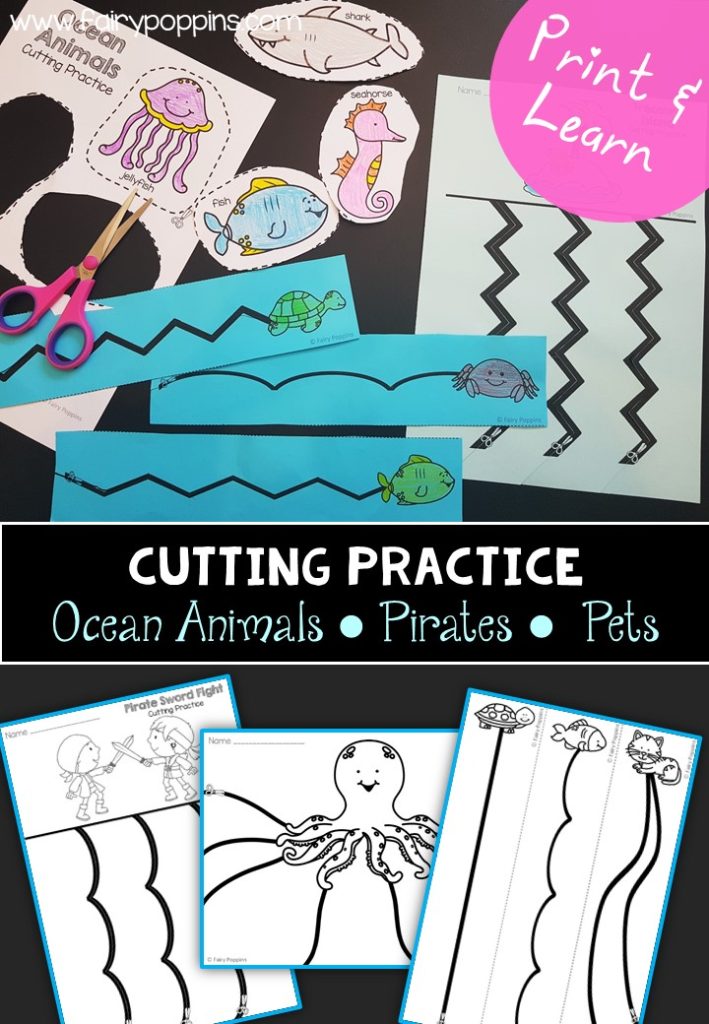 Pin
More Under the Sea Activities!
Be sure to check out the following freebies by some of my favorite bloggers too. Simply click on the links below and hop between the blogs to grab them all.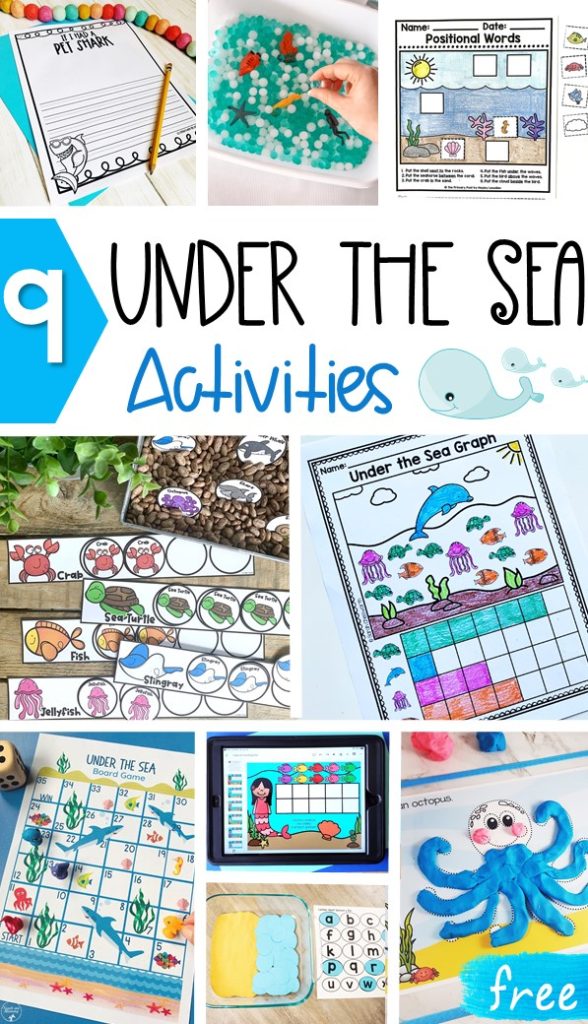 Pin
FROM LEFT TO RIGHT
Creative Writing Printable // Literacy with the Littles
Water Beads Sensory Bin // M is for Monster
Positional Words //The Primary Post
Ocean Animals Matching Sensory Bin // Alleah Maree
Under the Sea Graph // Sarah Chesworth
Under the Sea Board Game // Teach Me Mommy
Counting Fish // Recipe for Teaching
Letter Hunt Sensory Bin // The Primary Brain
Under the Sea Fine Motor Mats // Fairy Poppins
Under the Sea Dramatic Play
If you're doing an under the sea or ocean theme, be sure to check out this Under the Sea Dramatic Play center too!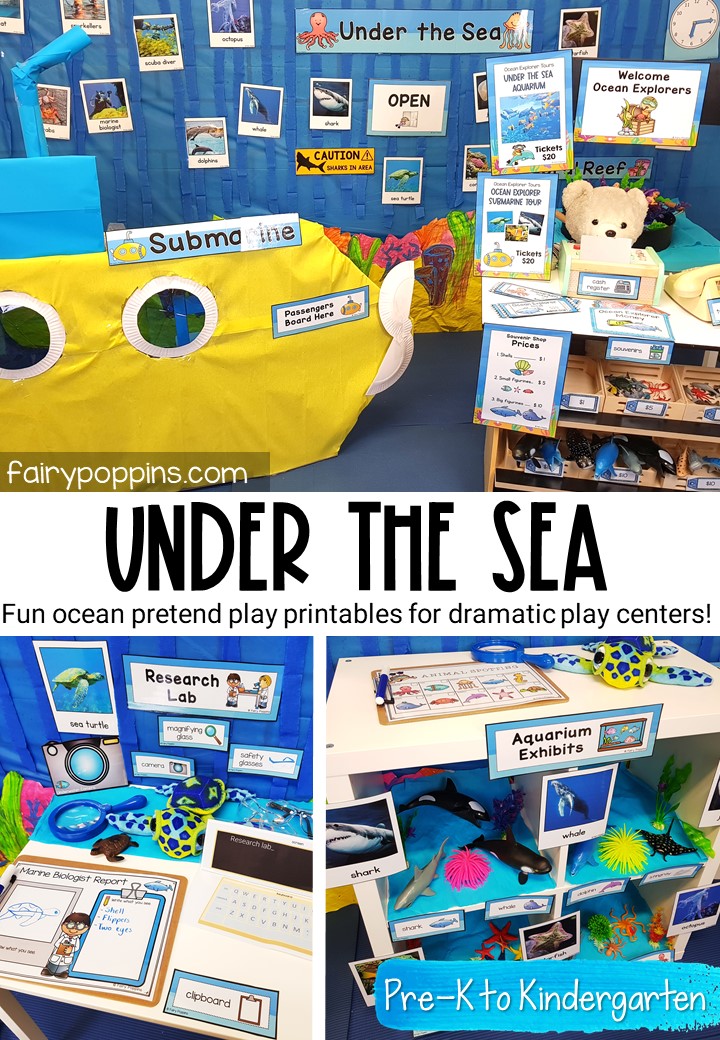 Pin
<<Grab your free ocean playdough mats below>>

Pin