Hardware Store Dramatic Play
This Hardware Store dramatic play center helps kids develop STEM skills and engage in pretend play. It's suitable for kids in Pre-K, Preschool and Kindergarten, although I'm sure older children will love it too!

Importance of Pretend Play
Why is dramatic play important?
Pretend play helps kids to learn about themselves, the world and how things work. Dramatic play centers also help to strengthen a child's language development (e.g. expressive language, vocabulary), social skills and play skills. Children learn a lot through play!
Hardware Store Dramatic Play
I love using this Hardware Store as an extension to the Construction Site dramatic play area. It's a fun way for kids to learn about tools and develop the skills needed to buy something from a shop.
Preparation – First I cleared some shelves and grabbed my market stand (from Kmart Australia). Next I grabbed a few props to use as building materials such as blocks, chenille sticks and cardboard. Then I added all the pretend play printables.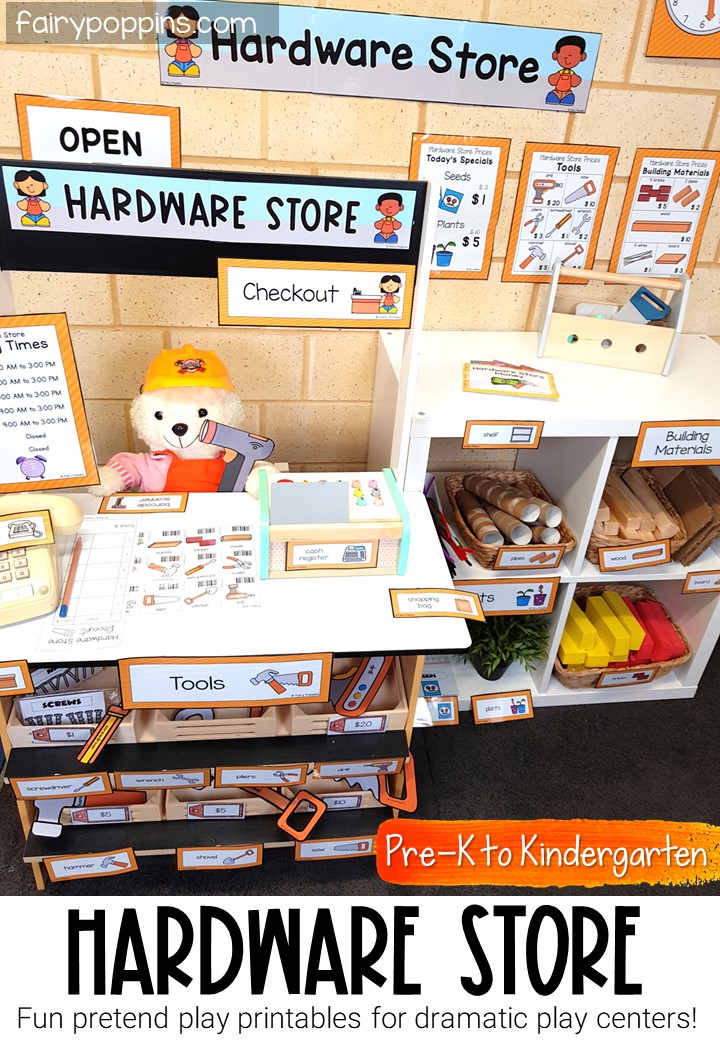 Pin
The kids can use play money to purchase various items from the hardware store. I really love the printable scanner and barcodes they get to scan at the checkout!
Printable Tools
If you don't have access to any toy tools, the kids can use the printable ones that are included. I recommend laminating these for added durability.
Tinkering Table
I also added a hands-on "Tinkering Table" to develop STEM skills. Here the kids can pretend to fix things such as old telephones, keyboards etc. You just need to add a few props like play tools and things for the kids to fix.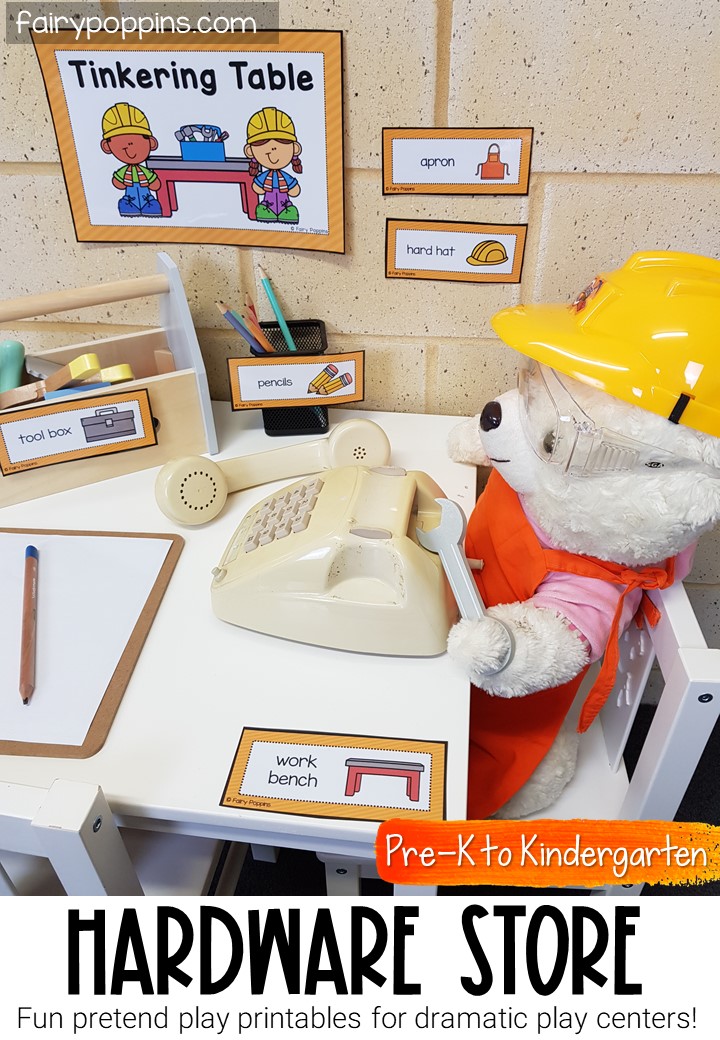 Pin
You can learn more about this dramatic play pack below. I've included a more comprehensive set of instructions within the actual pack.
More Construction Activities
You may also love these FREE Constructing Shapes Activities.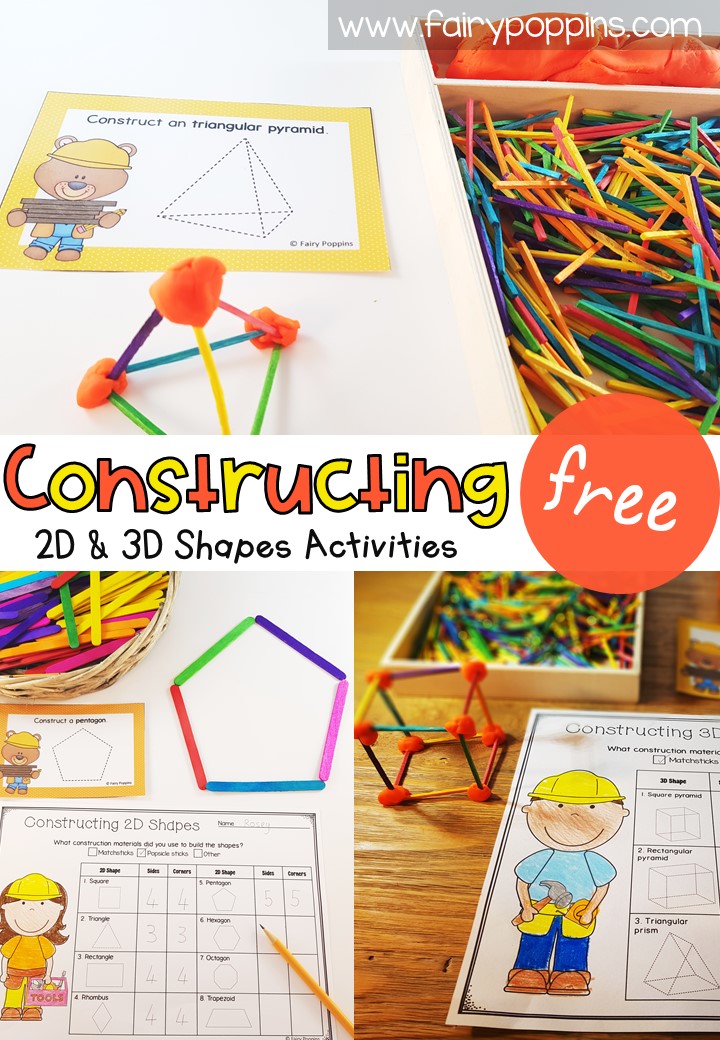 Pin