Police Station Dramatic Play
This Police Station dramatic play center helps kids learn about what police and detectives do (in a child friendly way). It's suitable for kids in Pre-K, Preschool and Kindergarten, although I'm sure older children will love it too!

Why is dramatic play important?
Pretend play helps kids to learn about themselves, the world and how things work. Dramatic play centers also help to strengthen a child's language development (e.g. expressive language, vocabulary), social skills and play skills. Children learn a lot through play!
Police Station Dramatic Play
I'm so excited about this dramatic play center. The kids can pretend to be police officers working at the station or detectives working in the office. I've included lots of fun printables such as police tape and real photos to make your pretend play area awesome!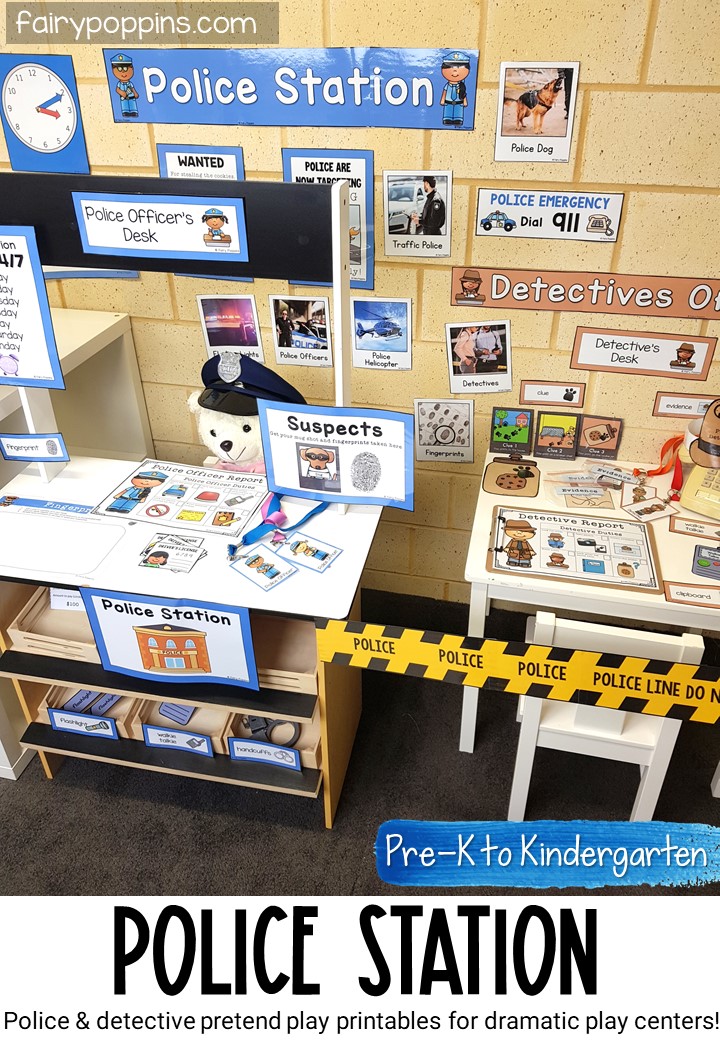 Pin
Police Dramatic Play
In the Police Station, the kids can complete a police officer report, write speeding tickets, take mug shots or collect fingerprints. There are so many fun printables included such as a police hat, walkie talkies, flashlight and teddy police car.
Detective Dramatic Play
In the Detective's Office the kids can solve the case of who stole the cookie from the jar! I had a lot of fun creating the props for this area. There are things such as a printable detective hat, photo clues and evidence bags. My favorite part is the "Uncover the Paw Prints" sensory tray. Here the kids can use a brush to uncover the paw prints covered in flour and then take a photo with the pretend camera.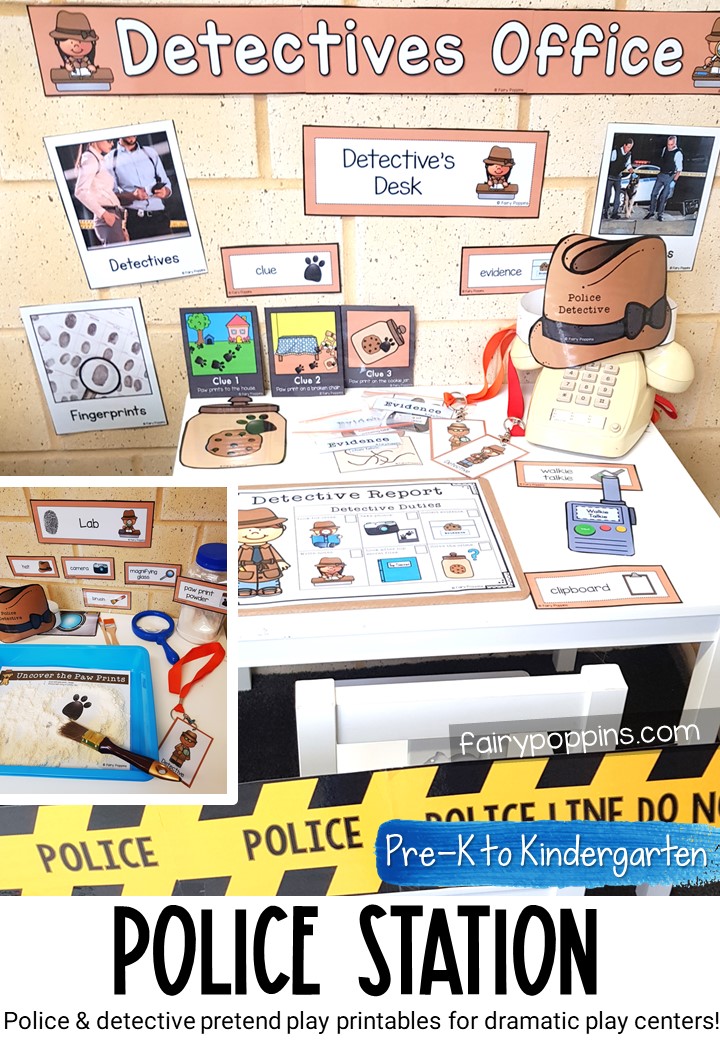 Pin
You can learn more about this dramatic play pack below. I've included a more comprehensive set of instructions within the actual pack.
More Community Helper Activities
You may also love the following community helper mats. You can learn more about them here.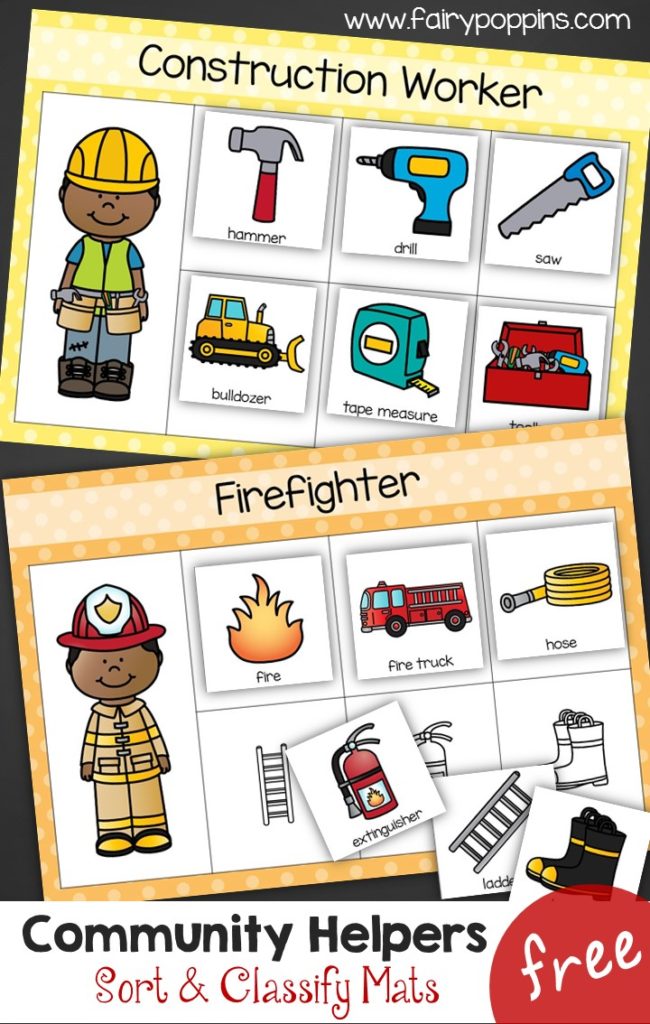 Pin