Solar System Activities for Kids
These solar system crafts and activities are a fun way to help kids learn about planet order and the parts of our solar system. They're a great addition to outer space activities in Kindergarten, First Grade and Second Grade.
Rocket Windsock
Are you looking for a unique and fun way to teach kids about the solar system? I recommend checking out this rocket craft! It's so easy to prep and helps kids learn about the planets in our solar system.
Materials – Begin by printing the templates. Then grab some colored streamers, string, tape and a one hole punch.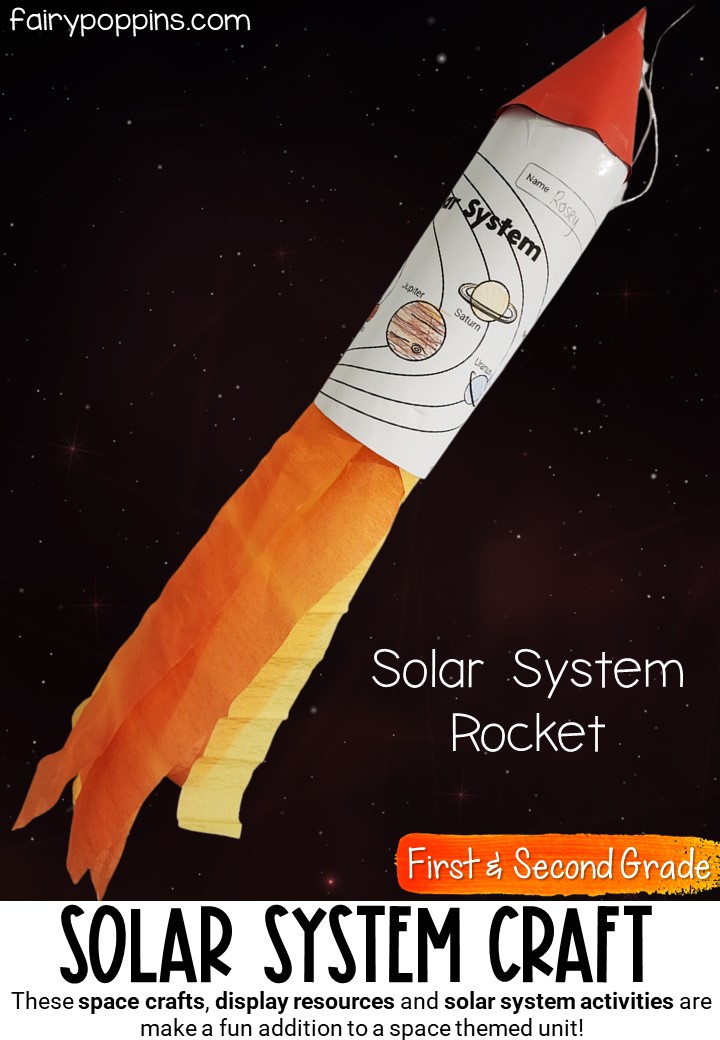 Pin
<<<Download this rocket template here>>
How to Make the Rocket – Start by folding the solar system printable into a cylinder shape. Then attach the nose cone to the top of the rocket with tape. Next tape some streamers to the inner rim of the windsock. After that use a one hole punch to make a hole at the top of the cone. Finally thread a piece of string through it so the kids can run with their rocket and make it fly!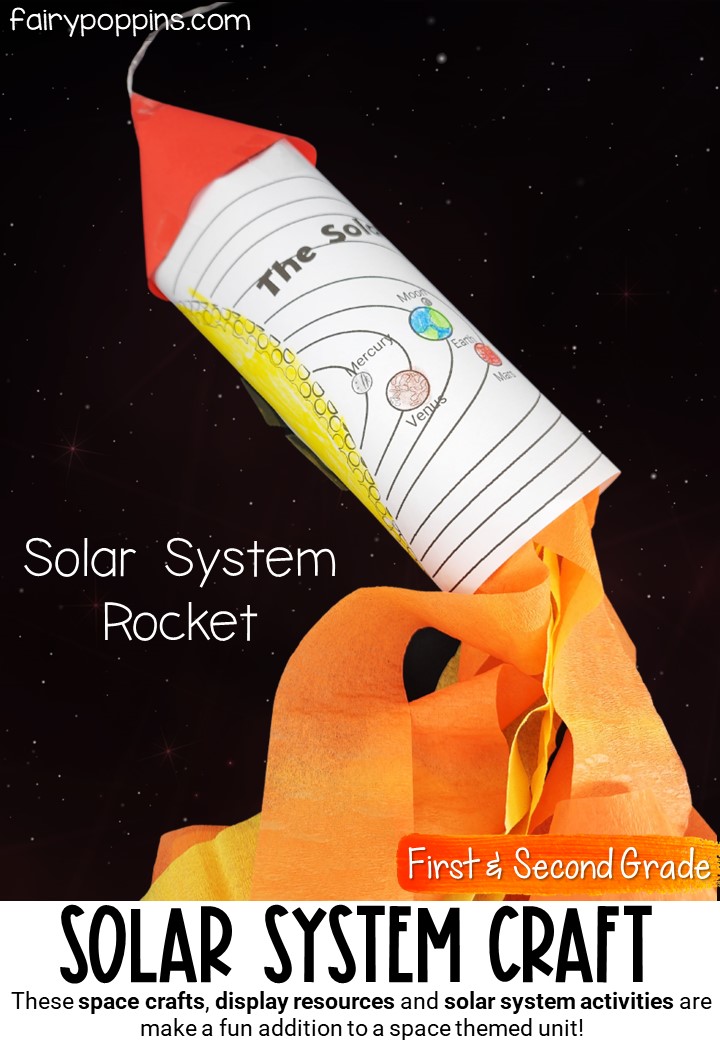 Pin
<<<Get this rocket template here>>
Solar System Planet Mobile
I love this mobile for helping kids learn about the relationship of the planets to the sun.
Preparation – Start by printing the templates. Next, grab a paper plate, string and some tape.
Instructions – First color a paper plate yellow with a crayon or yellow paint. Next paste the sun onto the paper plate. After that arrange the planets on a few pieces of string. Finally secure the planets on the string with some tape.
Tip –  Use the color version (shown below) for your teacher example and then get the kids to color in the black and white version.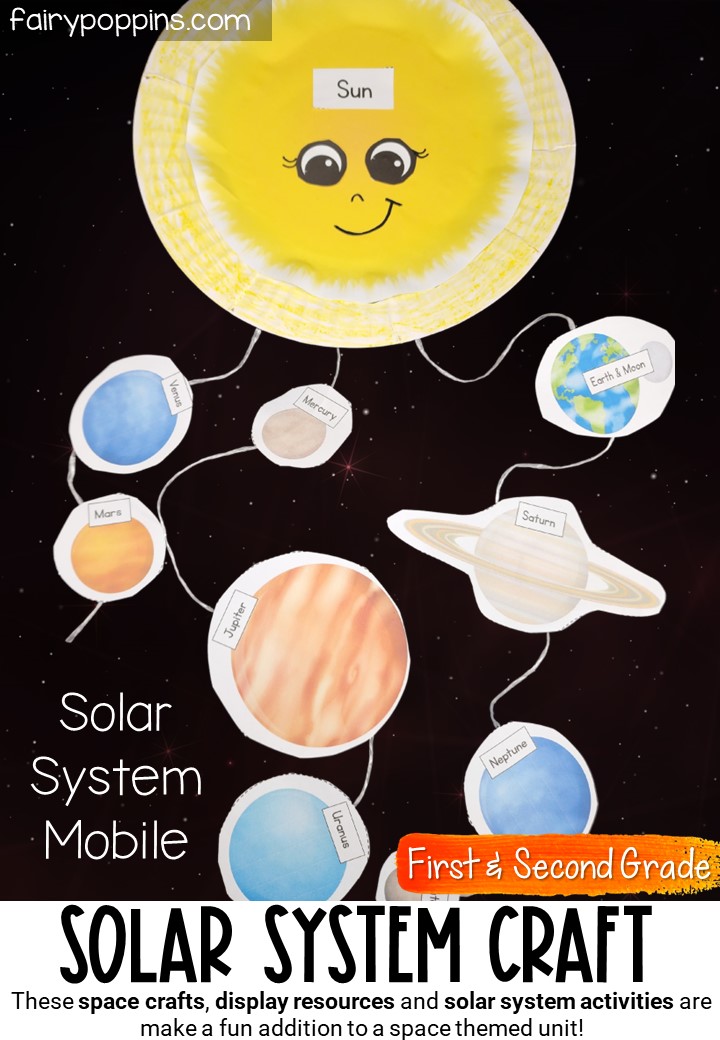 Pin
<<<Find this solar system mobile here>>
Classroom Display Resources
If you're looking for some simple solar system visuals to help you teach your students about the solar system, then I'm sure you'll love these! I made a  large printable banner that you can add to your bulletin board and a set of realistic picture cards. I love using the picture cards as a reference when introducing a new planet. They make an eye catching addition to a space word wall too!
Pin
<<Get these display resources here>>
I hope your students love learning about our solar system with these resources! You can get these resources by clicking the download button below.

Pin
Other Space Resources to Check Out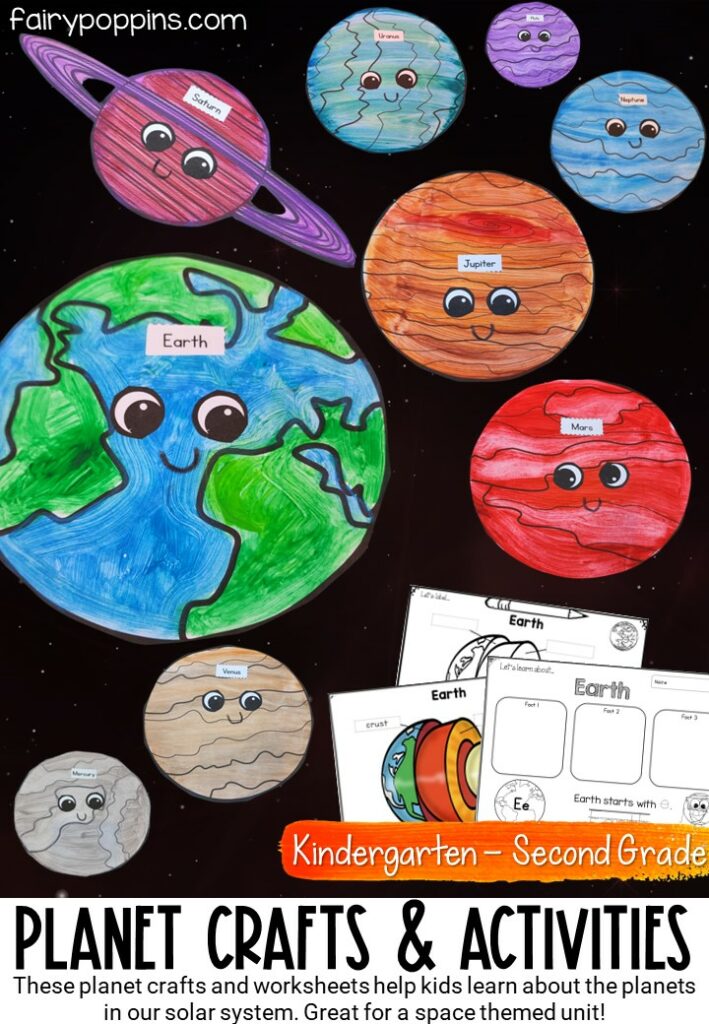 Pin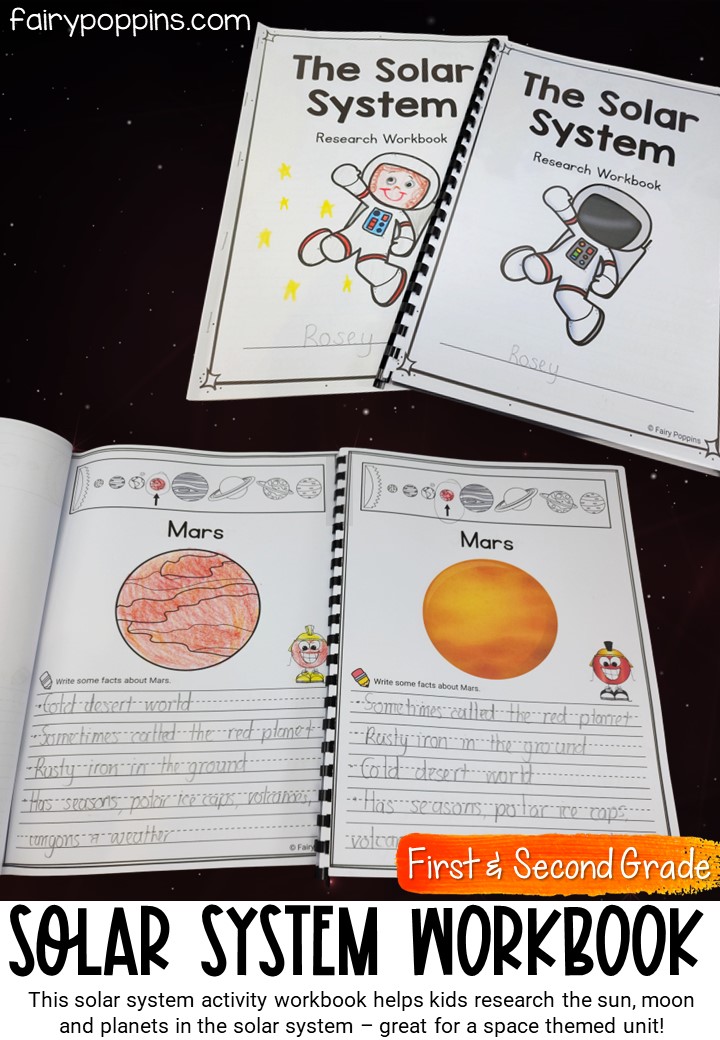 Pin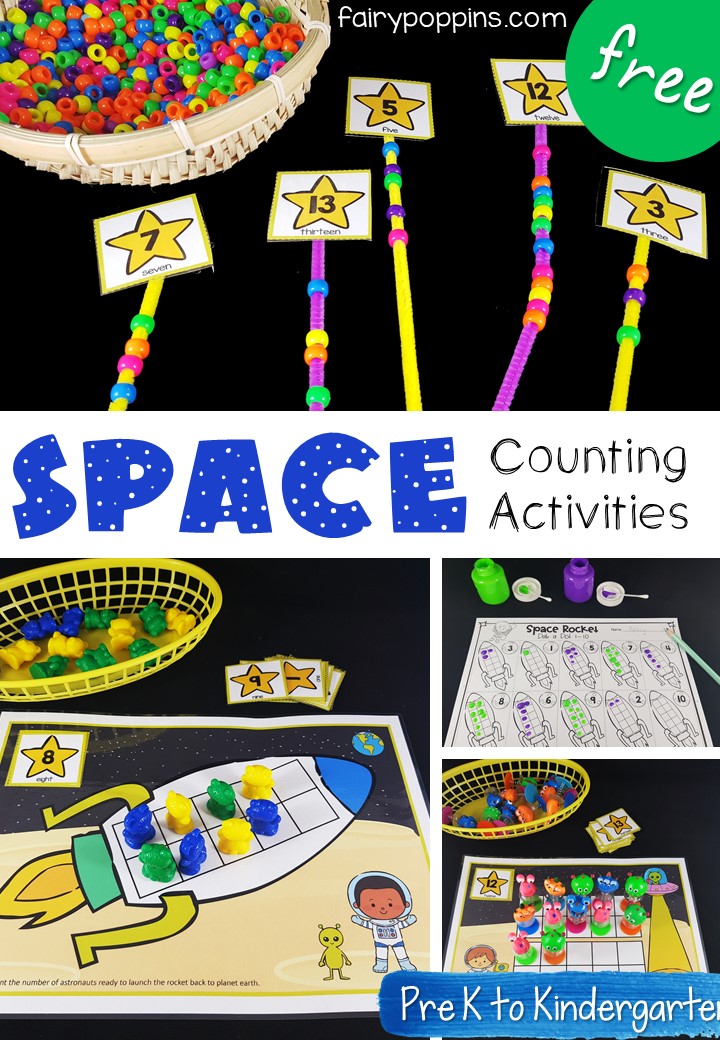 Pin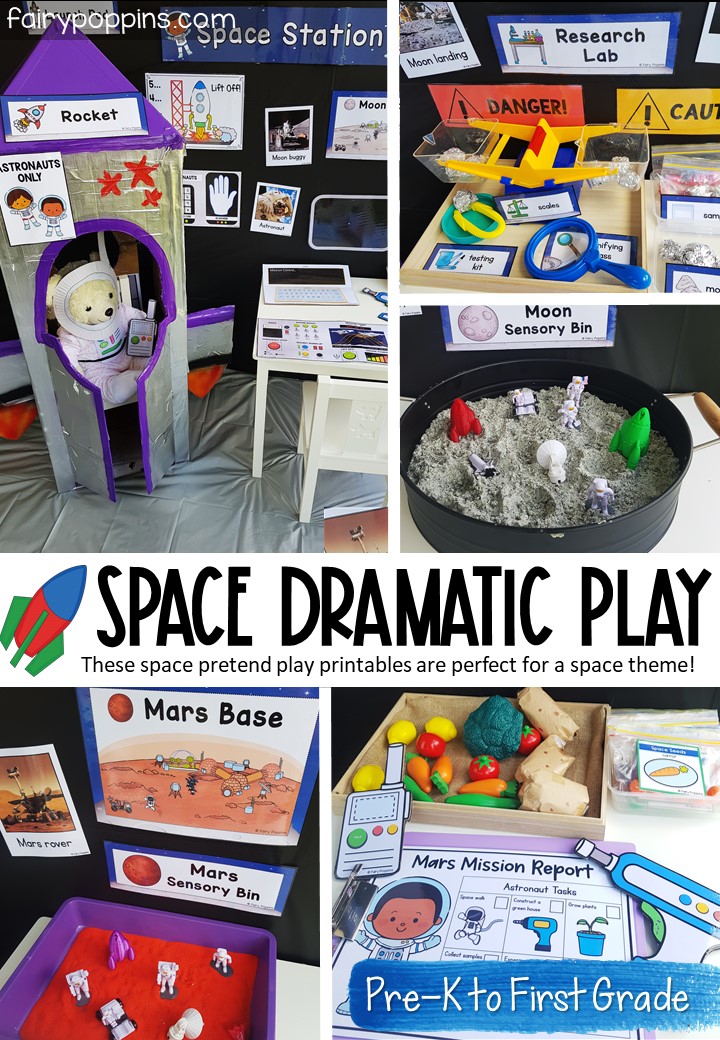 Pin