These beginning blends clip cards are a fun addition to first grade literacy centers. They focus on l, r and s blends.
Beginning Blends Clip Cards
The beginning blends clip cards include S, L and R blends. A blend is easy to spot because if you say one slowly, you can still hear the individual sounds of each letter. For example, if you say "fr" slowly you can hear the /f/ and /r/ sound still.
Preparation: Begin by printing and laminating the clip cards for added durability. After that grab a basket of clothes pins and you're set to go! I love using the mini clothes pins which you can often find in craft stores.
To Play: Start by placing the blends clip cards next to the basket of clothes pins. Next, get the kids to sound out the word, such as frog /f/ /r/ /o/ /g/ and place a clothes pin on the correct answer. You can add a dot or sticker behind the answers so that kids can check if they were right.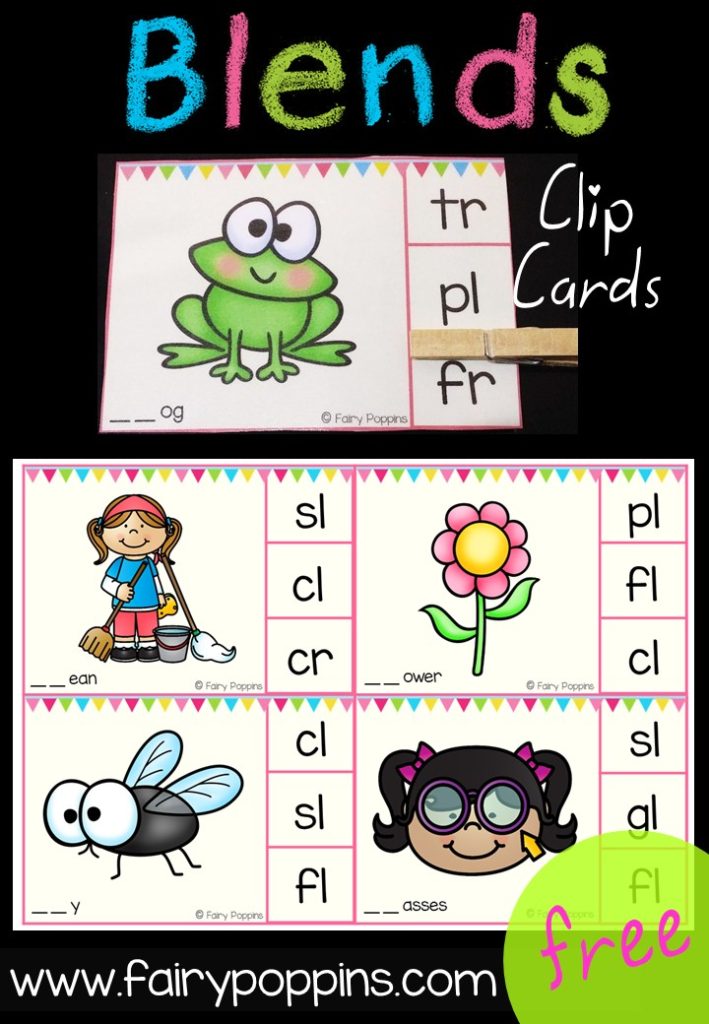 Pin

Grab these free beginning blends activities below.

Pin
More Blends Activities
You may also like the following beginning blends worksheets  and ending blends worksheets.
You can check out these beginning blends activities here.
You can check out these ending blends activities here.

You can see the full range of these phonics posters here.
More Free Clip Cards